At Milan's Palazzo della Ragione 16 June-11 September 2016, you'll experience the multi-faceted work of American artist William Klein. Here, you'll see his paintings, his photography and his films, with insights into the processes and influences that made them.
Imagine a young American in Milan shortly after WWII – a painter at work on paintings that will become innovative covers for a journal on western architecture. Or rather, imagine an American in Paris able to photograph fashion as "life-on-the-street", and yet make such a life fashionable. The game continues infinitely. Imagine the man behind surprising photography books of some of the world's most interesting cities – one able to make one of the most anti-American films ever but in a distinctly American idiom, a man capable of filming sport events and politics always in an epic and entertaining style.
There's no need to imagine it. The reality is a man who who says of himself: "I'm an artist, and I think that artists, today, have to be photographers, painters, movie makers. I think it's normal."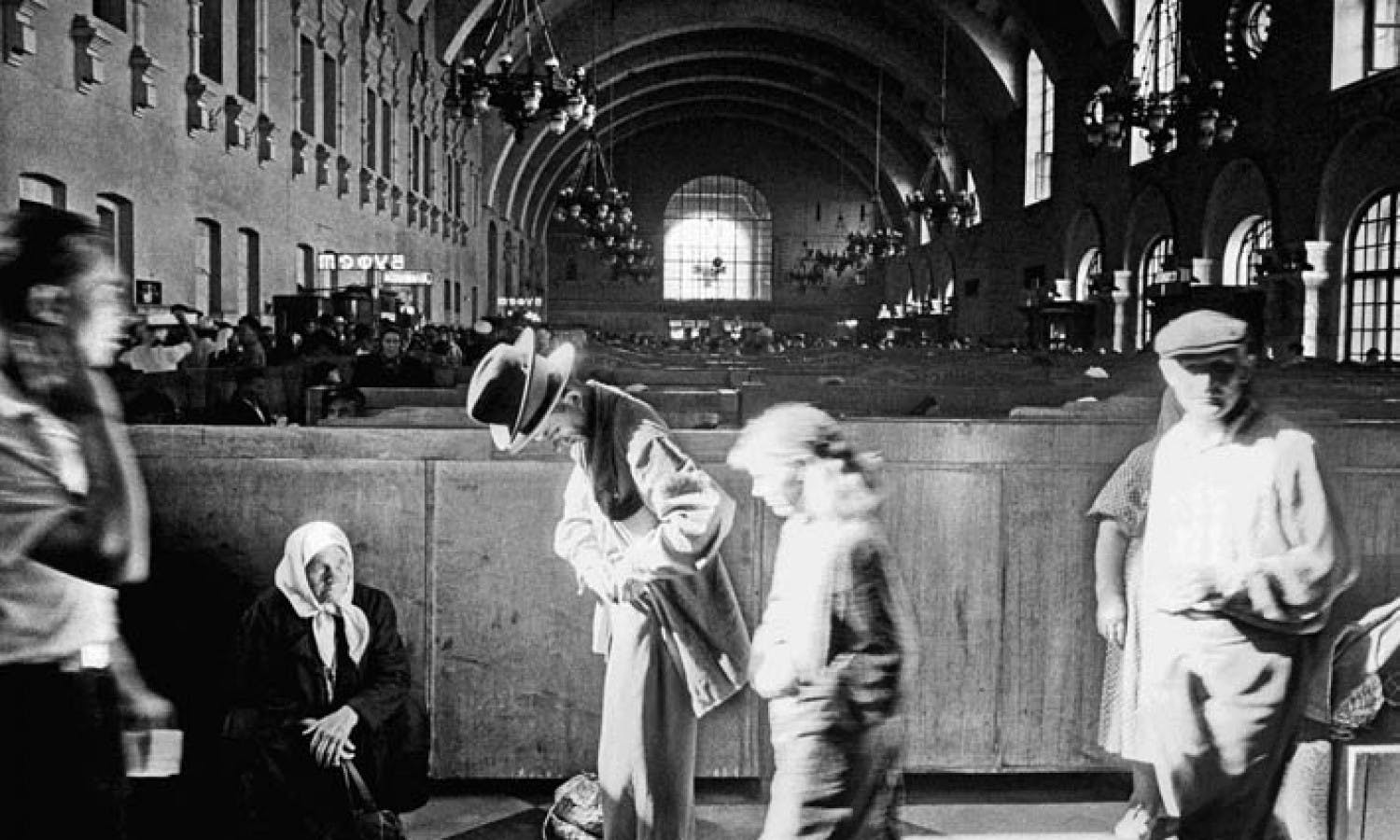 Stazione ferroviaria di Kiev, Mosca 1959 (dalla sezione Mosca).
Voilà William Klein, class of 1928 – a New Yorker by birth and a Parisian by adoption. At Milan's Palazzo della Ragione – a place that has previously hosted photography exhibits of great artists such as Salgado, Bresson, Ritts, and others – there is now a solo show that successfully presents, even to the amateur, the multidisciplinary work of William Klein. Or, in other words, Il mondo a modo suo (the world through his eyes).
The exhibition starts with a section dedicated to Klein's early work, giving us the possibility to admire his early style of painting called hard-edge. His mentor during this period was the French artist Fernand Léger (1881-1955) who, in the end, was one of the few people who greatly influenced Klein's way of thought and artistic style.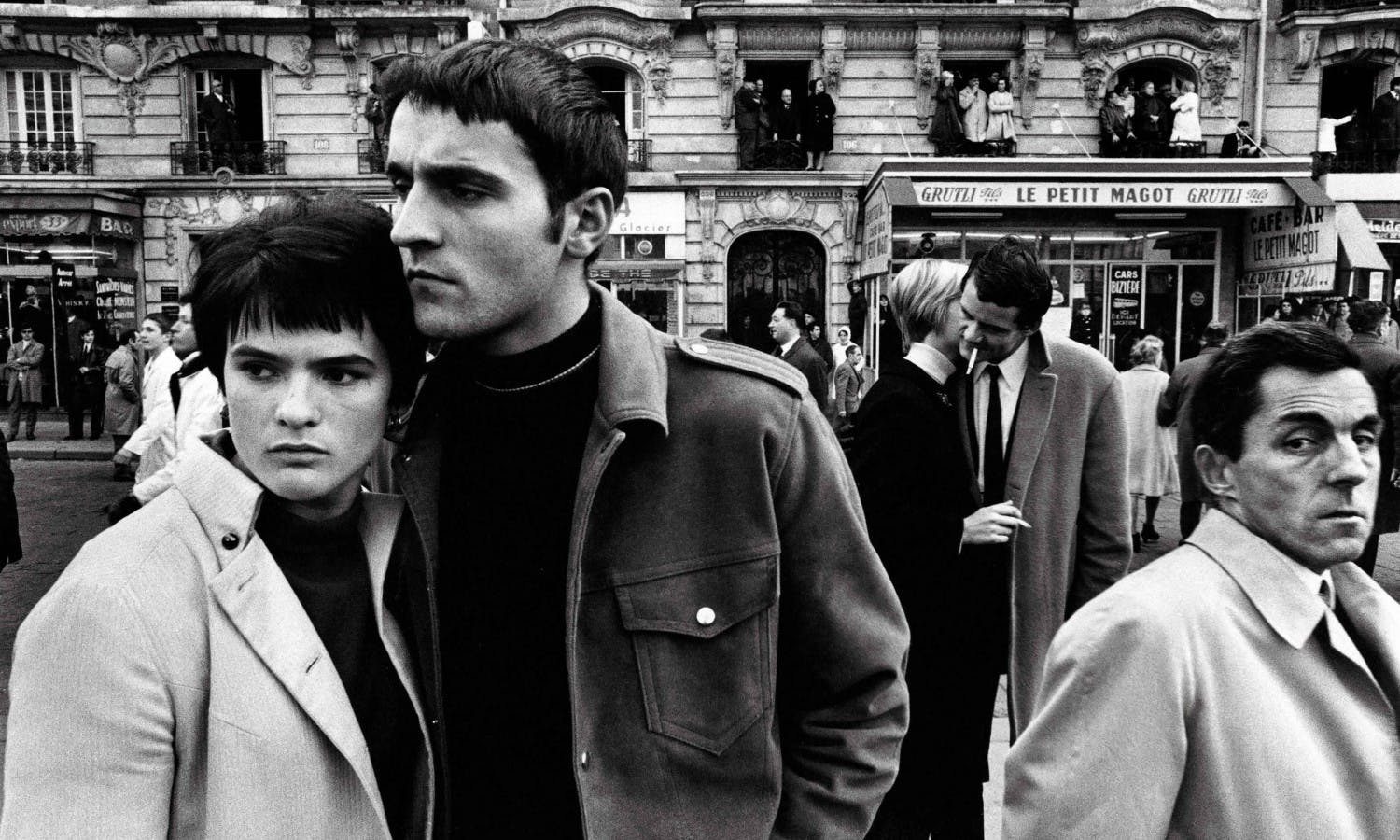 Le Petit Magot, 11 novembre, Parigi 1968 (dalla sezione Parigi).
After his early paintings, Klein changed media and jumped into the world of photography, which is the central and dominant portion of this exhibition. Here are all the essentials that one must discover, keeping always in mind the stylistic break Klein created in the field, mainly in fashion photography – something that today could be interpreted as standard but whose originality and strength survives regardless. Ultimately there's a before and after in fashion photography marked by William Klein's work.
Between Klein's more and less well-renowned photographs here, there are also works from his photography books of various cities including New York, Rome, Moscow, Tokyo, and Paris. Here, a pause for reflection is required. Is this photojournalism? Is it art? Or is it something else altogether? The answer remains personal to your vision, ça va sans dire but, for example, one could say that his book on New York, Life is Good & Good for You in New York: Trance Witness Revels (1956), is considered, along with Robert Frank's The Americans (1958), one of the most important photography works about the Big Apple today.
Klein was always unique for his ability to render ordinary moments extraordinary. His subjects in everyday contexts show particular gestures or a simple exchange of gazes. The witness – who is seen, who saw; who sees, who will see – is an ecstatic witness. The vivid, pictorial style of his photos from the 90's – we are now in the section dedicated to the Painted Contact Sheets – does nothing other than reiterate this feeling.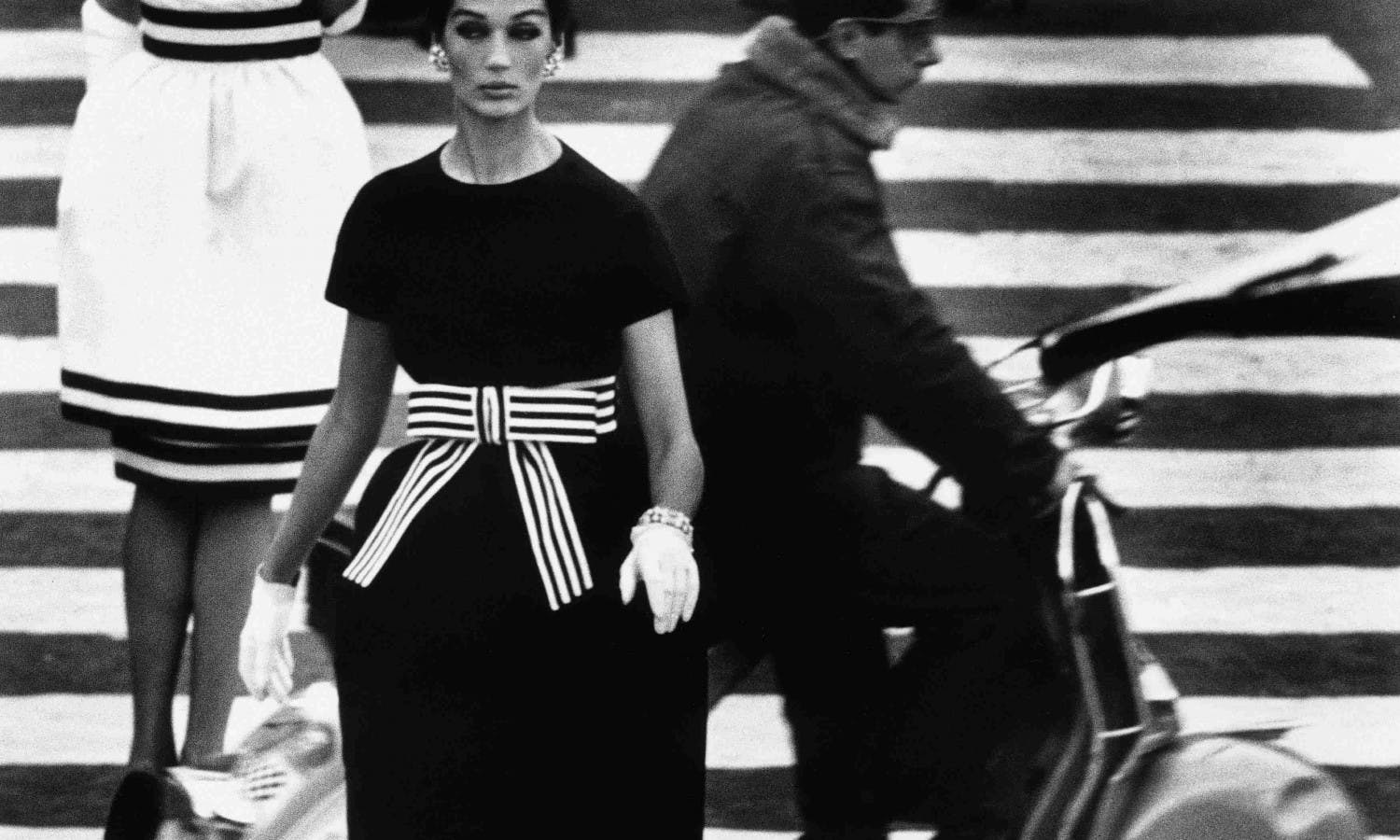 Nina, piazza di Spagna, Roma 1960 (dalla sezione Moda).
The last section of the exhibition is dedicated to Klein's films (screened on a loop). They are very accomplished and important films, although often little-known in comparison to his works of photography. Some of the films are directly related to what you see in the exhibition, for example, those inspired by the fashion world, the splendid Qui êtes-vous Polly Maggoo? (1966) and the "compilation film" In and Out of Fashion (1994). But there are many others that permit us to understand how Klein's scope of interest is truly so vast that it cannot be attributed to only one genre. In the world of film, it's incredible that behind two so very different works as Muhammed Ali, The Greatest (1969) and Le Couple témoin (1977) there could be the same creator. There exist few other examples of such production variety.
At the end of this artistic journey, you'll certainly have many comments and questions. But, along with these, you'll be certain about one thing: that art, in many cases, is truly a continuation of magic by other means. And in this case, it is a magic that meets history. Something occurred.
William Klein: Il mondo a modo suo
Palazzo della Ragione
Piazza dei Mercanti, 1, Milano|
16 June-11 September 2016