Musement takes a look at some of the best things to do in the Catalan capital.
Barcelona is a city that reveals many personalities through countless dynamic activities, quirky awe-inspiring architecture, historical intrigue, more than two miles of beaches and a myriad of culinary tastes to keep even the most adventurous of foodies on their toes. Here's a look at some of the best things to in this iconic city.
1) Visit the Sagrada Familia
Sagrada Familia is a must-see. Catalan architect Antoni Gaudi's outstanding Modernisme architecture sets this basilica apart from Europe's other churches.  Gaudi realized Christian beliefs through his design using nature-inspired forms and shapes inspired by nature. His immeasurable attention to detail left no stone unturned as even the light and colors have a special significance. Don't miss the opportunity to visit this transcendently beautiful work of art, and even take a guided tour that offers access to one of the Passion façade's towers.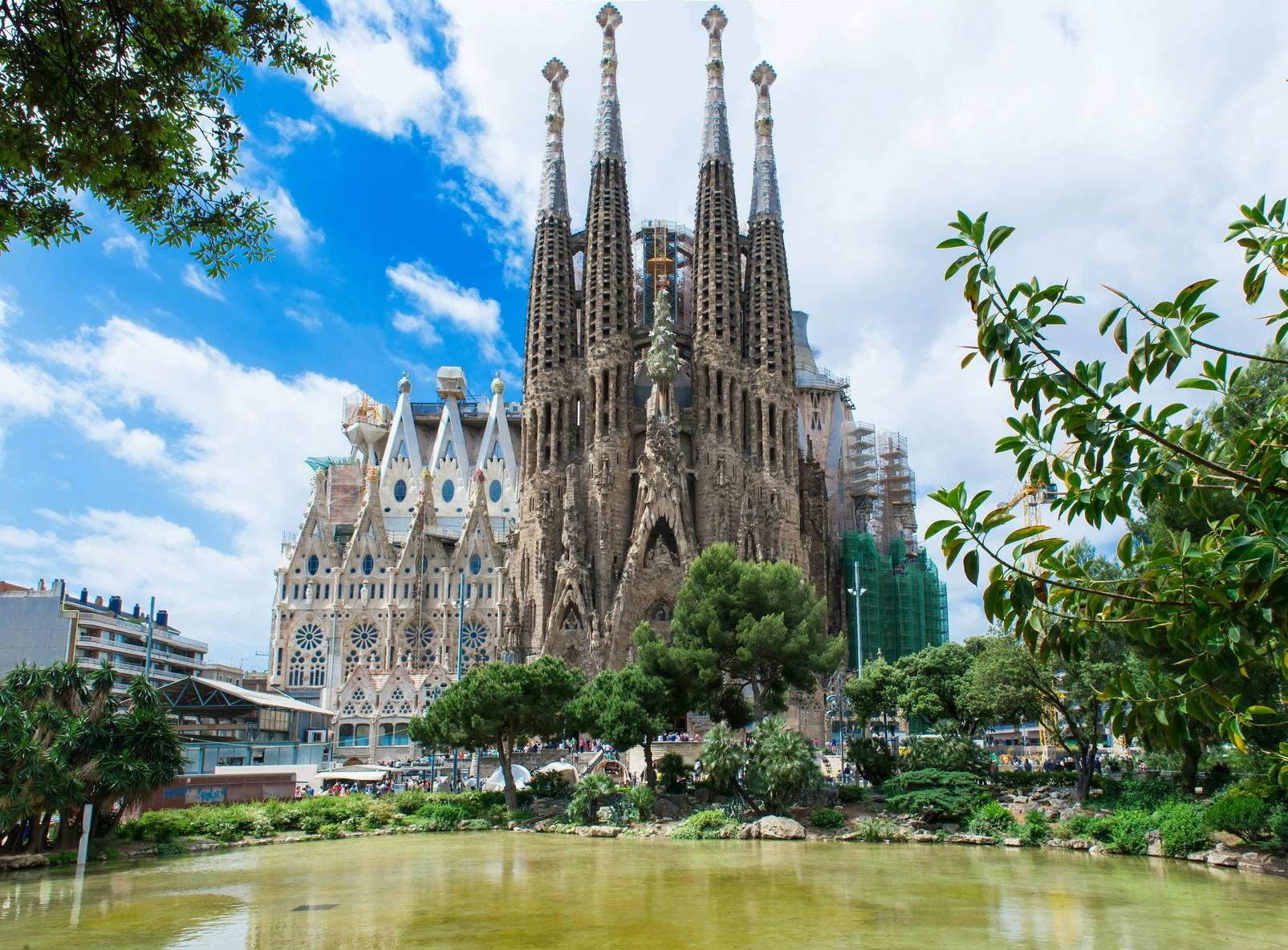 Sagrada Familia in Barcelona
2) Discover Casa Batllo
Another one of Gaudi's architectural masterpieces, Casa Batllo is definitely worth visiting while you are in Barcelona. The casa is located in the heart of the city and is an adventure in itself as it is brimming with fantastic imagination and serves as an inspiration for your inner child. Also, as it is perfectly located within the city, only a short walk from Plaça de Catalunya, which connects to some of the main streets of the city. Here is where you can start a city tour and admire more gothic medieval architecture.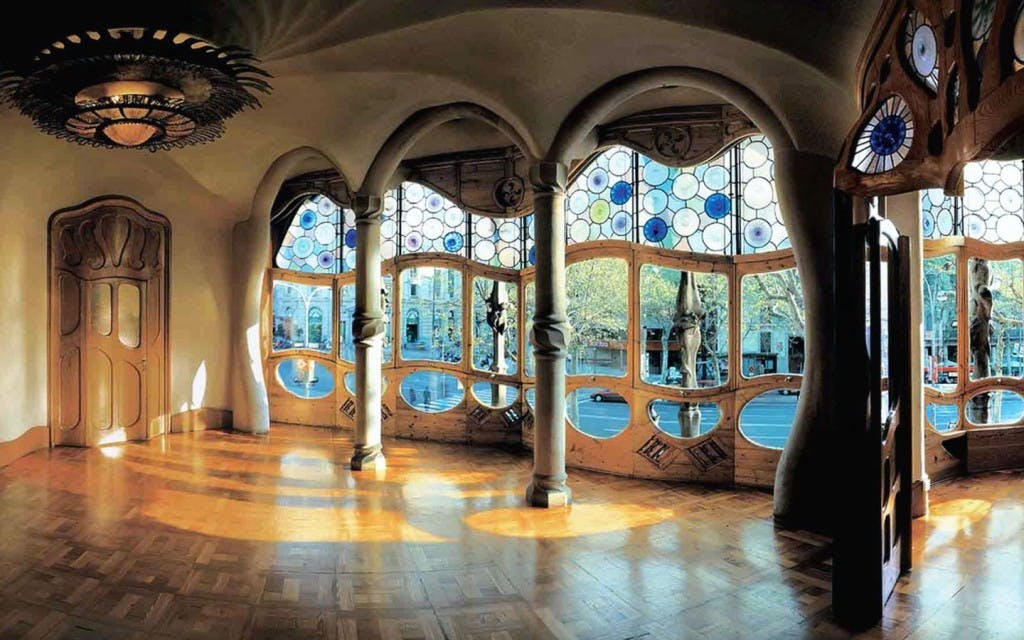 Casa Batllo in the heart of Barcelona
3) Take a day trip to Monserrat
Monserrat is an active monastery that is still called home by many monks today. This fascinating mountaintop sanctuary is believed to have been in use since the Roman times, but the Monastery itself has a history that dates back to the 10th century and this is spectacularly apparent in its design. This magical place of pilgrimage is another must-see of the city Barcelona as it's a wonderful natural escape at 1,236 meters (4,055 ft) above the valley floor, from the 'steady stream' of the city and quite a memorable experience.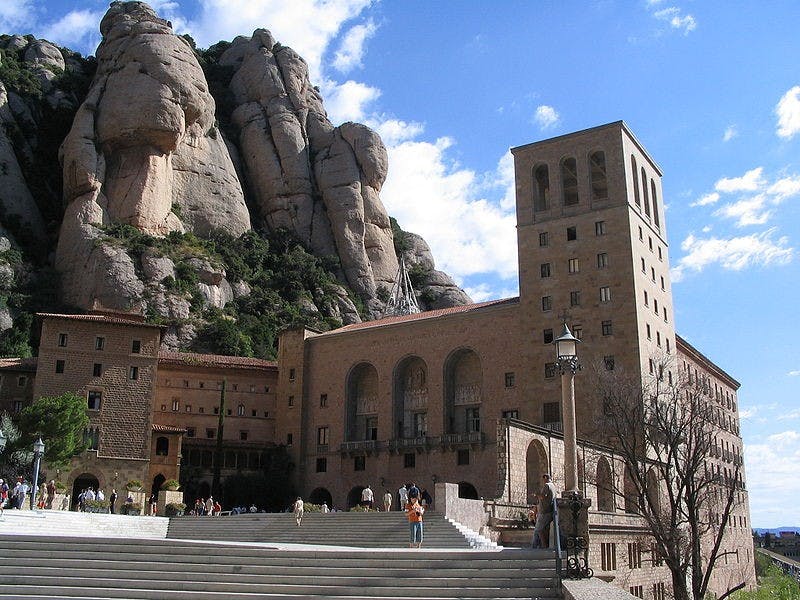 Montserrat Monastery
4) Have some good old fashion fun at Port Aventura & Ferrari land
Port Aventura is the perfect opportunity for some travel fun that the whole family can enjoy. Children cannot always appreciate the wonderful intricacies of Gaudi's Sagrada Familia, although they will definitely love one of Europe's most iconic theme parks with its thrilling rides, Aquatic Park and Ferrari Land. Ferrari Land offers the full Ferrari experience, which means adrenaline pumping events including the Maranello Grand race where you can challenge your whole family on a 570-meter racing circuit. Also, aside from tons of exciting experiences for the kids, Port Aventura World hosts some great shows such as Cirque du Soleil, this year from July 6th to August 13th.

Port Aventura
5) Park Guell
The original intentions and inspiration for this park by Eusebi Guell was the development of an estate for rich families on a large property in a very desirable area of Barcelona with amazing views of the city and sea. Gaudi was the man who Guell deemed responsible for his illustrious vision of paradise and luckily today, you can admire the remnants of the project as it was never fully completed and turned into a Public Park due to its exclusive and inaccessible character. Another wonder of architecture by Gaudi, it is a beautiful place to explore, as every piece of Gaudi's realization is incredible. The curves of its natural beauty, the colors, and textures, even the park benches are rimming with attention to detail.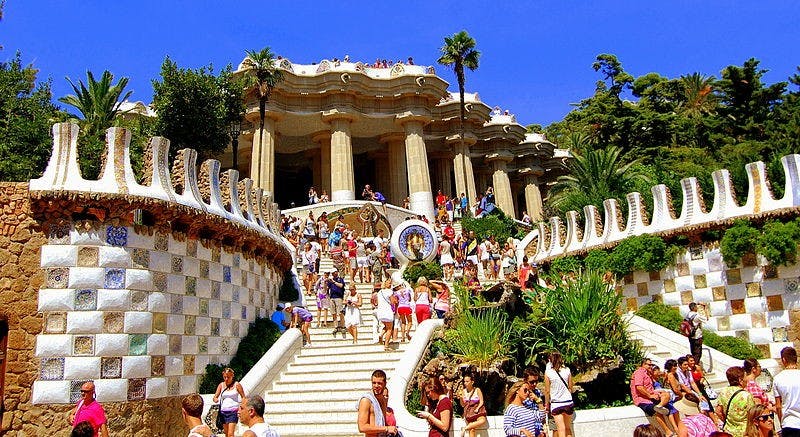 Gaudi's Park Guell in Barcelona
6) Be transported back in time in Medieval Girona
Girona is an independent city to Barcelona, although it is easily accessible by train and more than worth the time to get there. It is an old city with a diverse history that marks the convergence of four rivers, giving it its unique shape and charm. It has been influenced by the Romans, the Moors and Visigoths, in the 12th century it became home to a Jewish community including great Jewish thinkers such as Mosse ben Nahman, oh and it was besieged by Napoleonic troops in the early 19th century. In other words, it is bursting with character and historical sites, a must-see for lovers of history and poetry.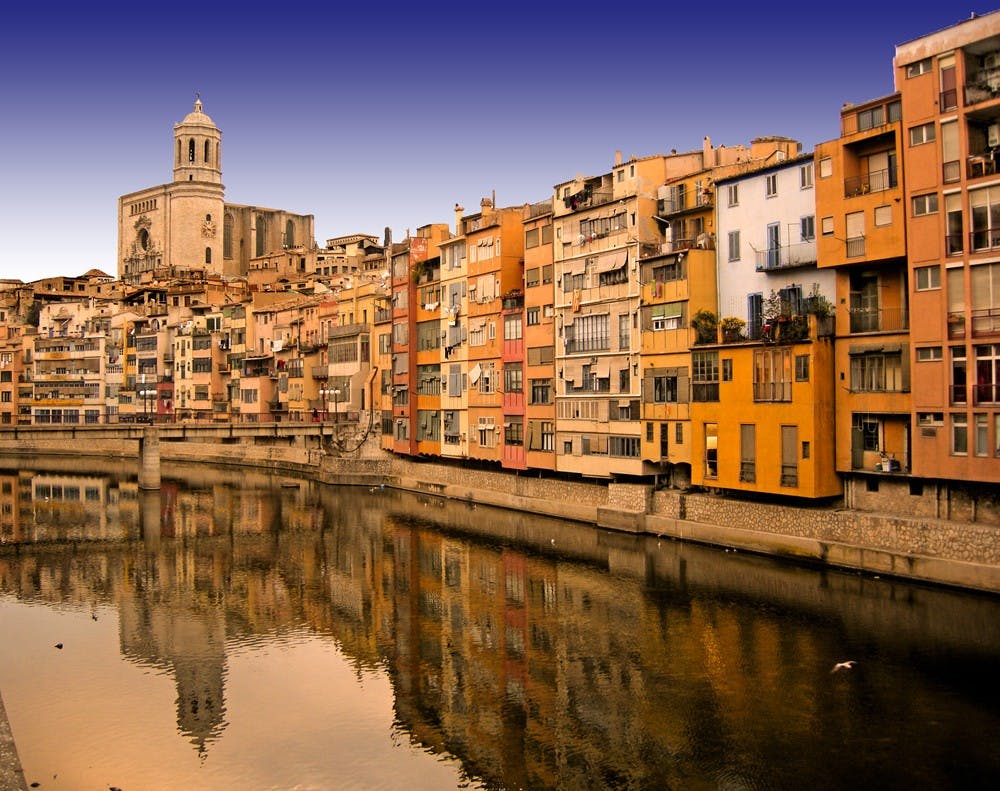 Girona
7) Learn about more activities in Barcelona from a Local!
There are so many more activities to discover in Barcelona and Musement understands the importance of getting an insider perspective. Check out our May Destination article, which will give you more original ideas about how to make the best of your visit, here.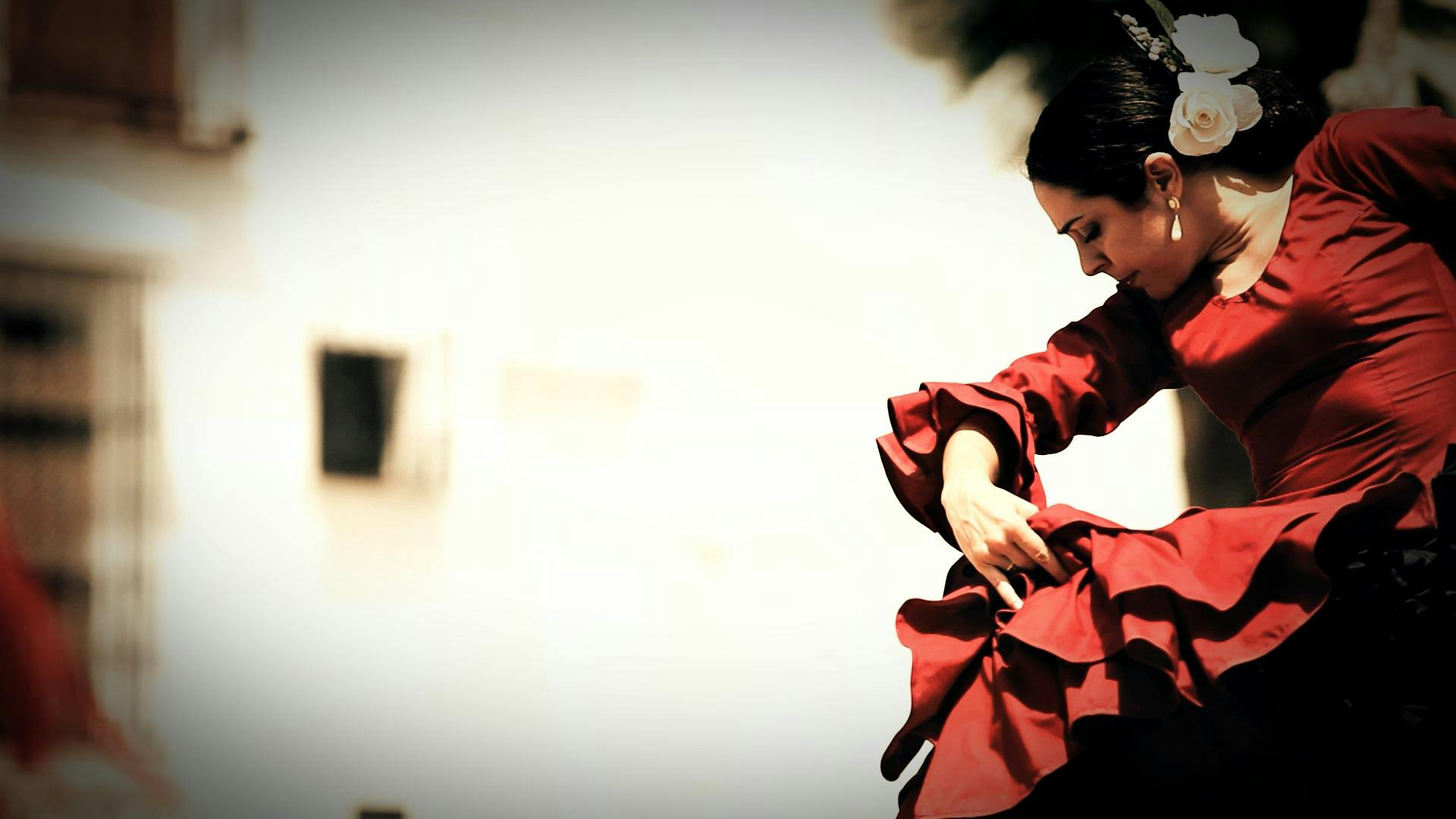 Flamenco in Barcelona