Are you on holiday in Toulouse and you don't know how to start exploring the city? Leopoldine, our reference toulousantine, gives you some tips on what to do when you visit the cultural capital of Occitania.
Toulouse is a human-sized city, served by efficient public transport. The center has two main subway lines, but most of the city can be explored by foot or by bike, especially as most of the downtown streets have been converted to pedestrian-only areas. The bike rental service works very well and is particularly economical. You will also find many buses and most importantly, the tram that serves the airport! In other words, everything you need to explore the city is at your disposal.
And more, with Musement's Toulouse Premium Tourist Pass, transport and most of the attractions are free. So, follow our guide!
1.Visit the Airbus site
Previously mentioned in a post, we discovered that the Pink City is the largest aerospace center in Europe. Visit the Blagnac Aeroscopia museum to explore the A380 and its secrets, from conception to commercialization. The A380 is the largest passenger aircraft ever sold, and it is assembled in Toulouse. The planes will then fly to Hamburg, where they are painted with the colors of the company that will use this remarkable machine, sold for $432 million! Benefit from the knowledge of a passionate and seasoned guide on a 1h30 tour that, thanks to the Musement pass, will cost only €1.50 instead of €15.50.
2. Explore La Cité de l'Espace
Toulouse is also Europe's capital of space. La Cité de l'Espace (Space City) offers you a 2500 sqm exhibition area, 5 hectares of gardens, a 3D IMAX giant screen, a planetarium and several simulators. Step into real spacecrafts, learn how to walk on the moon just like an astronaut, discover the secrets of space and learn about the abundantly incredible universe around you. This theme park has been designed for both young and old, and I can assure you that everyone will have a great time. After a day at La Cité de l'Espace, relax at the beach resort- bar-restaurant l'Envol. Enjoy a great meal under the terrace pergola, or have a drink at the bar with your feet buried in the sand!
3. Bring a bit of Toulouse with you
Everyone in Toulouse knows about La Mucca, the essential stationery shop on Rue des Lois. A charming little shop with large tables covered with books, notebooks, diaries, pens and all sorts of objects. Countless products are available in all sizes, shapes and colors. There's something for every taste and budget. Colorful and cheerful, La Mucca is a true goldmine. But our favorite items are the famous books and notebooks bearing the effigy of Toulouse: funny and full of fantasy, they are imagined every day and then handmade on site. It is a wonderful initiative to promote the city and the talent of young designers.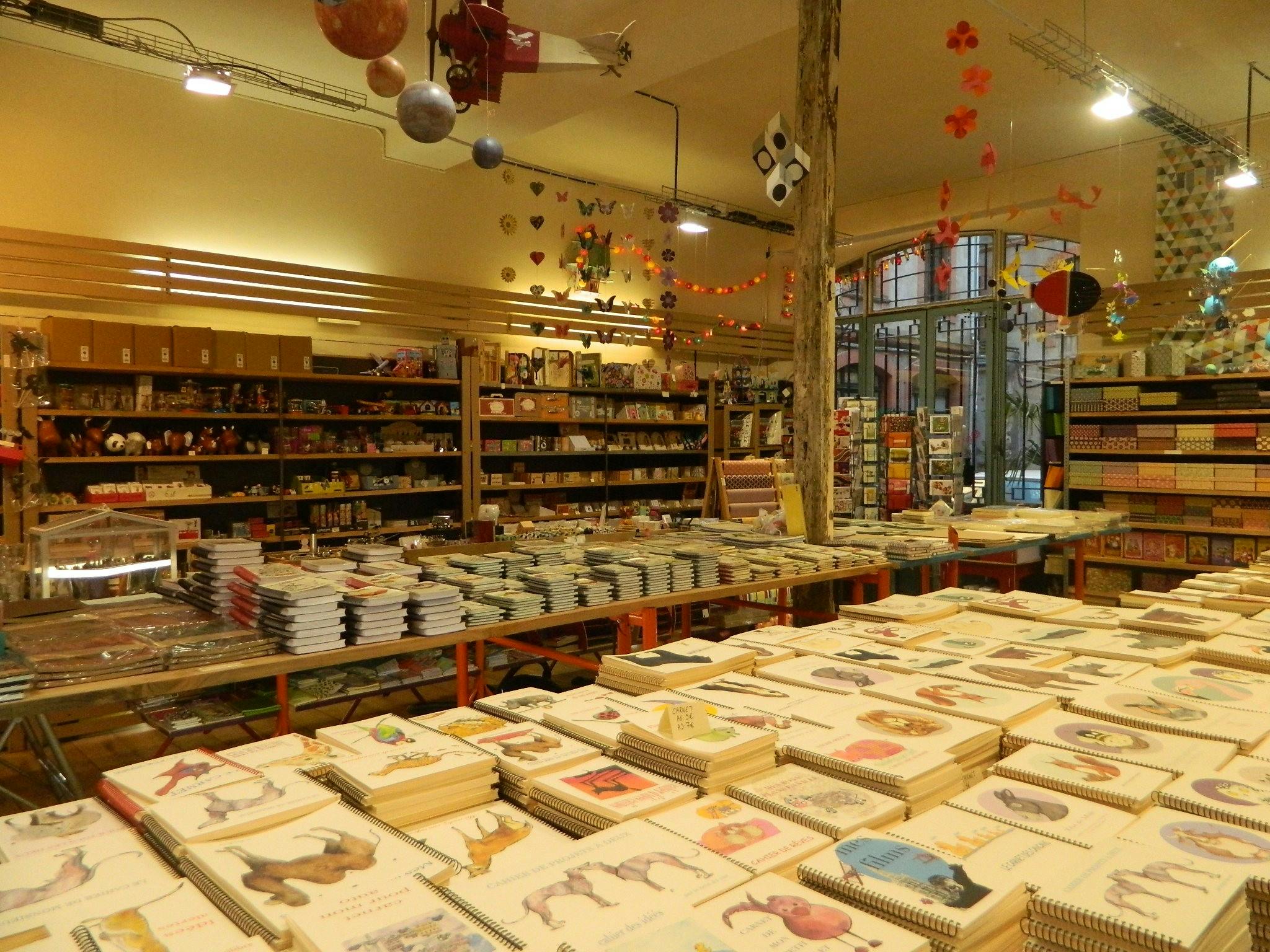 La Mucca Stationery
4. Visit the Bemberg Foundation
Come here for a cultural stop before plunging into the Toulouse movida. Pastel, the blue gold of Cocagne country was the source of the fortune of skilled merchants from Toulouse, enabling the construction of the city's most beautiful palaces, including Bernuy (now Pierre de Fermat high school) and Assézat. Assézat Hotel, a true Renaissance gem, is home to the Bemberg Foundation which holds an important private art collection comprising works by Picasso, Matisse, Degas, Gauguin, Modigliani and Toulouse Lautrec, to just name a few. Both the hotel and the foundation are well-worth a visit.
5. Take a cruise on the Garonne
As you may have probably noticed, there is a lot to do and plenty to see in Toulouse. If you're only staying for a short time, a relaxing and yet also typical way of getting a nice overview of the city is to take a cruise along the river. Comfortably sitting on a boat, or more commonly, on a barge, you can admire the large expanses of Prairie des Filtres, where the people of Toulouse gather to layback and party. In June, this impressive 6-hectare green lung, located on the waterfront in the heart of the city, welcomes Rio Loco, a world music festival you really can't miss if you're in the area. Further down the river you will also see Esplanade des Abattoirs, located in the artist and bohemian district of Saint-Cyprien and built where the city's old slaughterhouses used to stand. The Musée de France has certified this fascinating modern and contemporary art museum.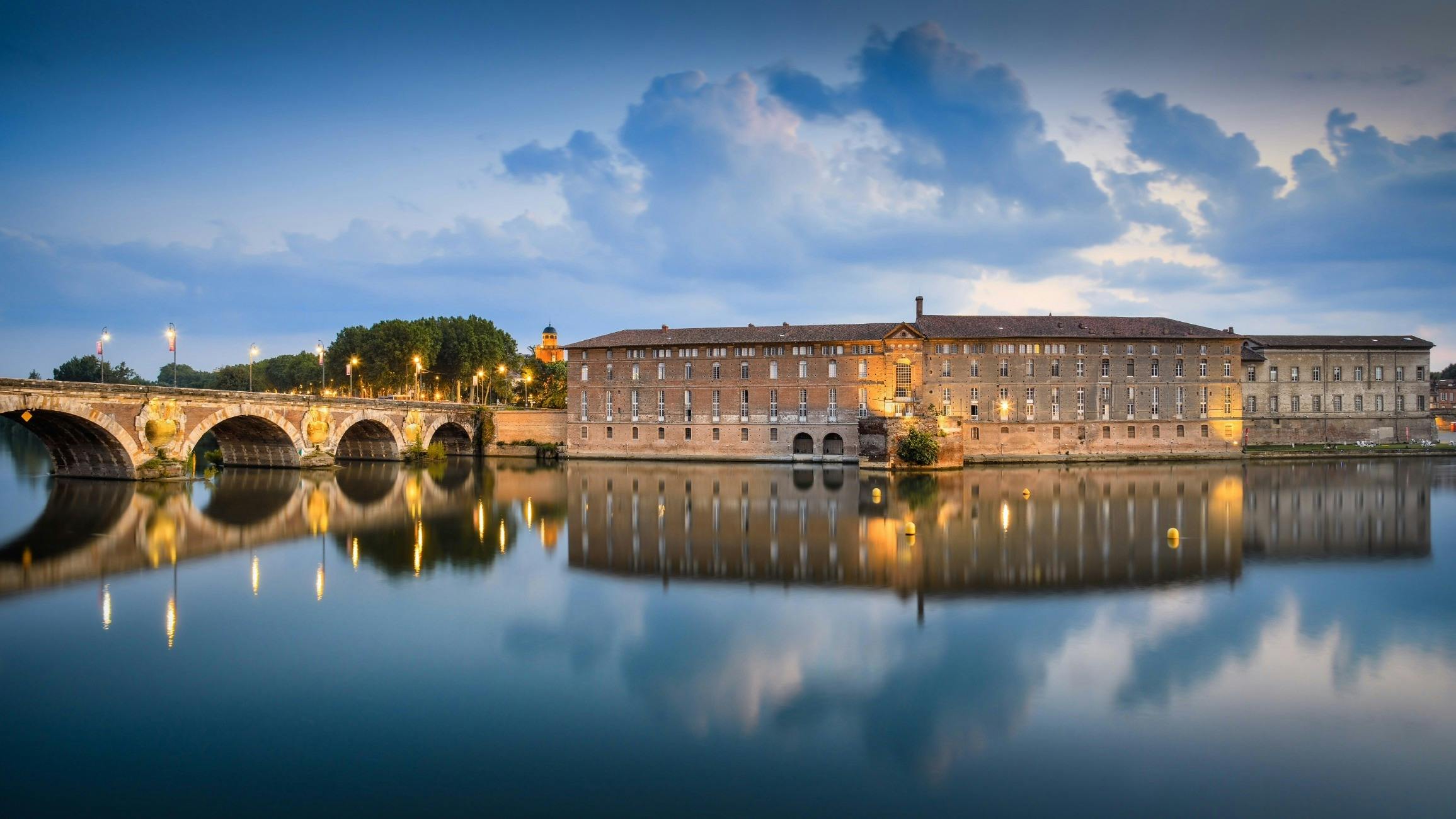 Pont neuf and Hôtel Dieu
6. Shop like a Toulousain
The Victor Hugo Market is an iconic symbol of the Pink City. Designed by the architect Joseph Galinier, it opened its doors for the first time in 1892. The market's architecture is reminiscent of Les Halles in Paris and hosts more than 100 merchants. The products are exceptional, also very typical of the southwest and they will delight both your taste buds and your eyes. A truly fun meeting place, Marché Victor Hugo is more than just a market. Immerse yourself in the good spirit of Toulouse, chat with producers and visitors, while you enjoy a glass of wine. Feel free to go upstairs and have lunch in one of the several restaurants showcasing the local products sold on the ground floor.
Inside tip: 4 times a year, from 6:30 pm to 10:30 pm, the market turns into a wine bar for night visitors where you can taste delicious tapas with a glass in hand, surrounded by a festive and musical atmosphere. The market also organizes convivial gourmet brunches, attracting a young and dynamic clientele.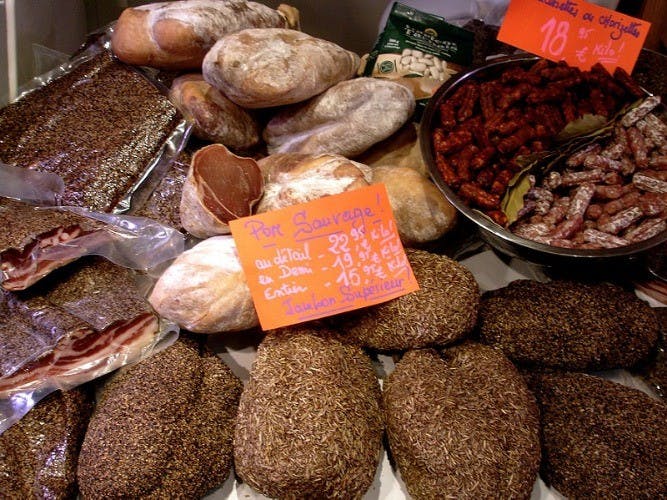 Typical duck of the South West , Victor Hugo market, photo crédit: Photo credit: noodlepie via VisualHunt / CC BY-NC-SA
7. Eat like a local
If you visit Toulouse, trying a good 'cassoulet' is a must. This typical Southwest delicacy is named after the plate in which it slowly simmers before gratinating as a casserole. Made with fleshy, melting white beans and duck confit, and including the Toulousian sausage within the Occitan capital.
The best place to try it is La Cave au Cassoulet, where you can enjoy it (along with options of other Toulousian specialties) in one of the city's typical wine cellars. A 100% Toulousain fast-food duck was born in 2014. Its founder, Arthur Arlet, decided to start a "duck revolution" to put an end to all duck-related stereotypes, namely that it is exclusively for foodies and rich people. Duck me is the first fast food concept that offers quality products from street food culture, reinterpreted with duck meat. It's available in different formats: falafel, kebabs, burgers, hot duck and many others. Toulouse has many other gastronomic surprises: violet-based sweets, for instance, are a unique discovery.
Trivia from a Toulouse local: The chocolatine (in the Southwest) versus chocolate bread (in the rest of France) debate is a passionate controversy that has been polarizing France for generations. While visiting a bakery, ask for a "chocolatine" and you will see: calling a chocolate croissant a "chocolatine" ensures that is it significantly better. You will forget the unfortunate popular designation of "chocolate bread" and realize that I was right.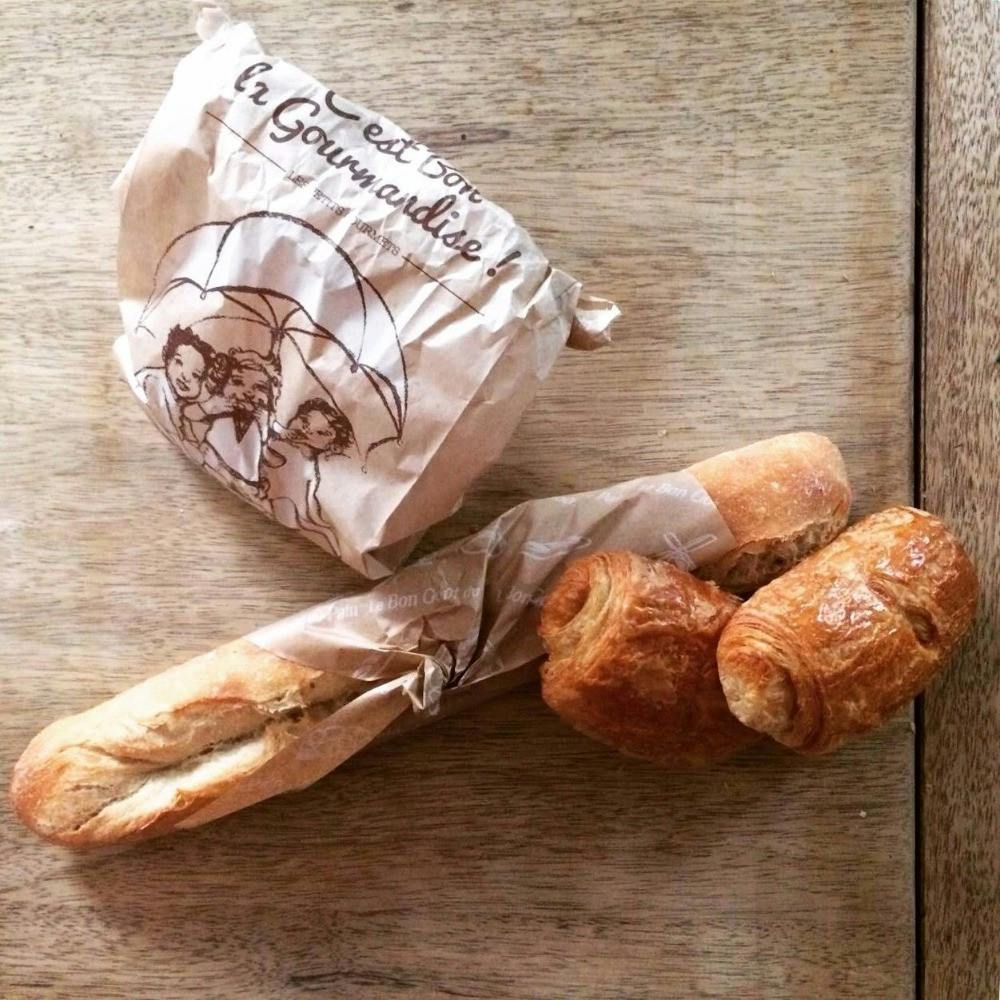 Chocolatines and baguette