HBO has kept us waiting for more than a year and finally….winter is here! In honor of the Game of Thrones season seven premiere, which airs at 9.00pm EST on Sunday, 16 July, Musement takes a look at five dragon-centric locales worth a visit.
It's hard to believe that it's been more than one year since Daenerys, with her ever-reliable dragons soaring overhead, set sail for King's Landing across the Narrow Sea, Cersei claimed the coveted Iron Throne after unleashing wildfire on to her enemies and our beloved Jon Snow (a Targaryen!) was named King in the North.  As we Game of Thrones fans await the premiere of the penultimate season, the most fanatic of us (like myself!) can't help but contemplate who's ultimately going to win the game and rule the Seven Kingdoms. I think we all know Queen Cersei is nearing her end of days, and one-time fan favorite Daenerys' power-hungry antics have made her increasingly more unlikable with each episode. Jon Snow is the obvious front runner, yet Tyrion might have a chance.
As I've been re-bingeing my way through all six seasons in anticipation of the July premiere, I've actually found myself on Team Jamie.  Early on, I hated him the most, but then not only has he proved himself honorable after his gruesome humbling, but he has also redeemed himself many times over and proven to be a man of his word. However, Cersei is a bad influence on him. While I know the chance of him winning the Iron Throne seems unlikely, anything is possible in George R.R. Martin's world. It's anyone's throne for the taking, and I think Jamie could be the dark horse who will inadvertently seize it, so my fingers crossed for the Kingslayer! Time will tell….
Game of Thrones's whimsical fantasy elements bring our wildest imaginations to life and for all the show's out-of-this-world components, there's something to be said about dragons. These iconic reptilian creatures have appeared in legends and mythology since 4,000 BC.  While dragons may or may not have graced this planet with their presence, they certainly provide the perfect balance of intrigue and intimidation to sustain an undying fascination with no end in sight, In fact, landmarks and natural wonders all over the world serve as an homage to these glorious winged reptiles. Here are five locales outside of George R.R. Martin's known world where you can get a dragon fix. And for more Game of Thrones goodness, you can check out our tours here.
1. Cuevas del Drach, or the Dragon Caves, Mallorca
Located near Porto Cristo on Mallorca's east coast are four magnificent stalactite-and-stalagmite filled limestone caves: Black Cave, White Cave, Cave of Luis Salvador and Cave of the French. These fairy-tale-like marvels extend for nearly 4,000 feet and are more than 80-feet high at certain points. Inside you'll find Lake Martel, one of the world's largest subterranean lakes.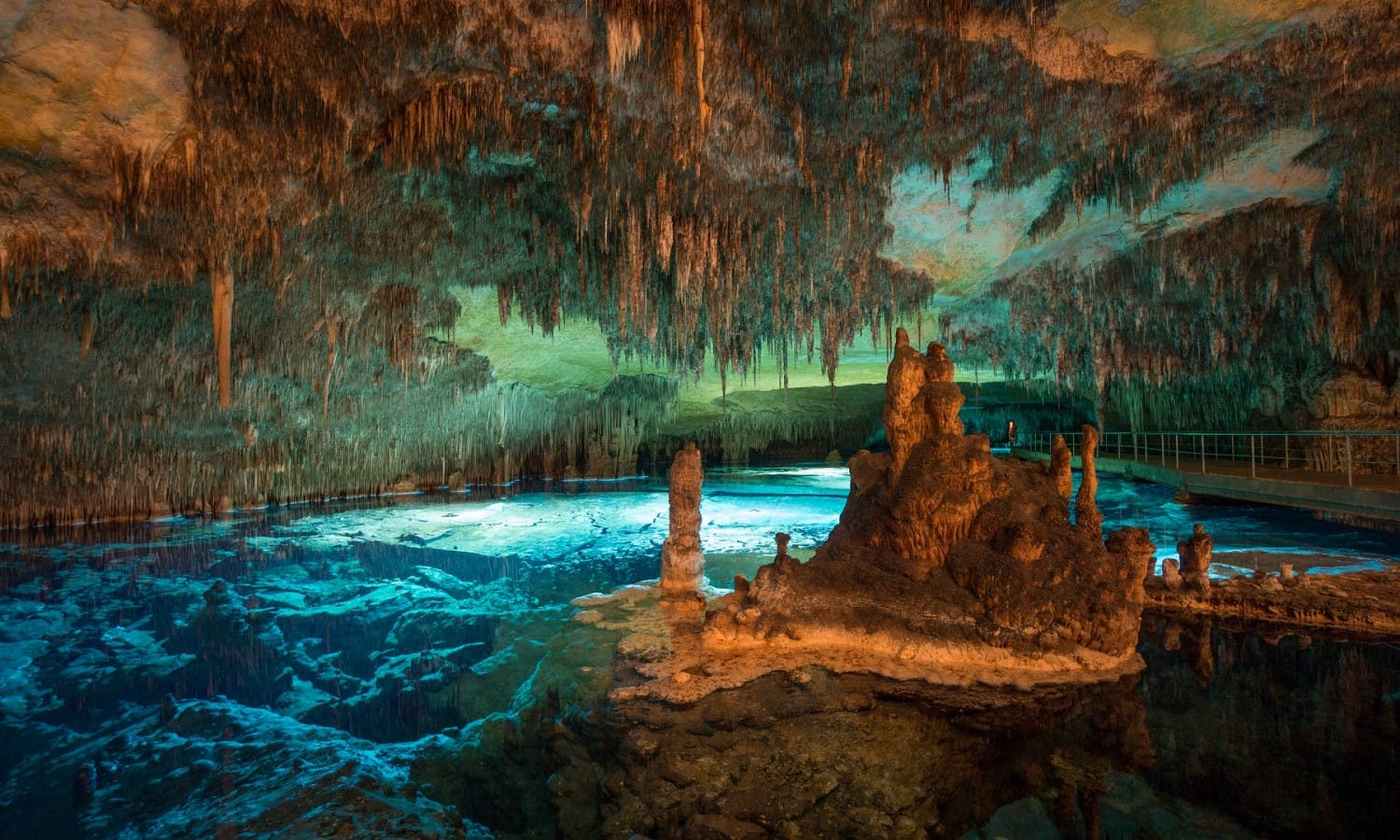 Cuevas del Drach, Mallorca
2. Gaudi's Casa Batlló,  Barcelona
The feast day of Saint George, Catalonia's patron saint, is on 23 April–the night before Game of Thrones's season six premiere fittingly–and this sacred warrior was believed to have killed a dragon and is therefore usually depicted with one. Ingenious architect Antoni Gaudi's Casa Batlló in Barcelona features a "dragon back" rooftop in honor of Saint George. Want to see it for yourself? Get your Casa Batlló tickets  here.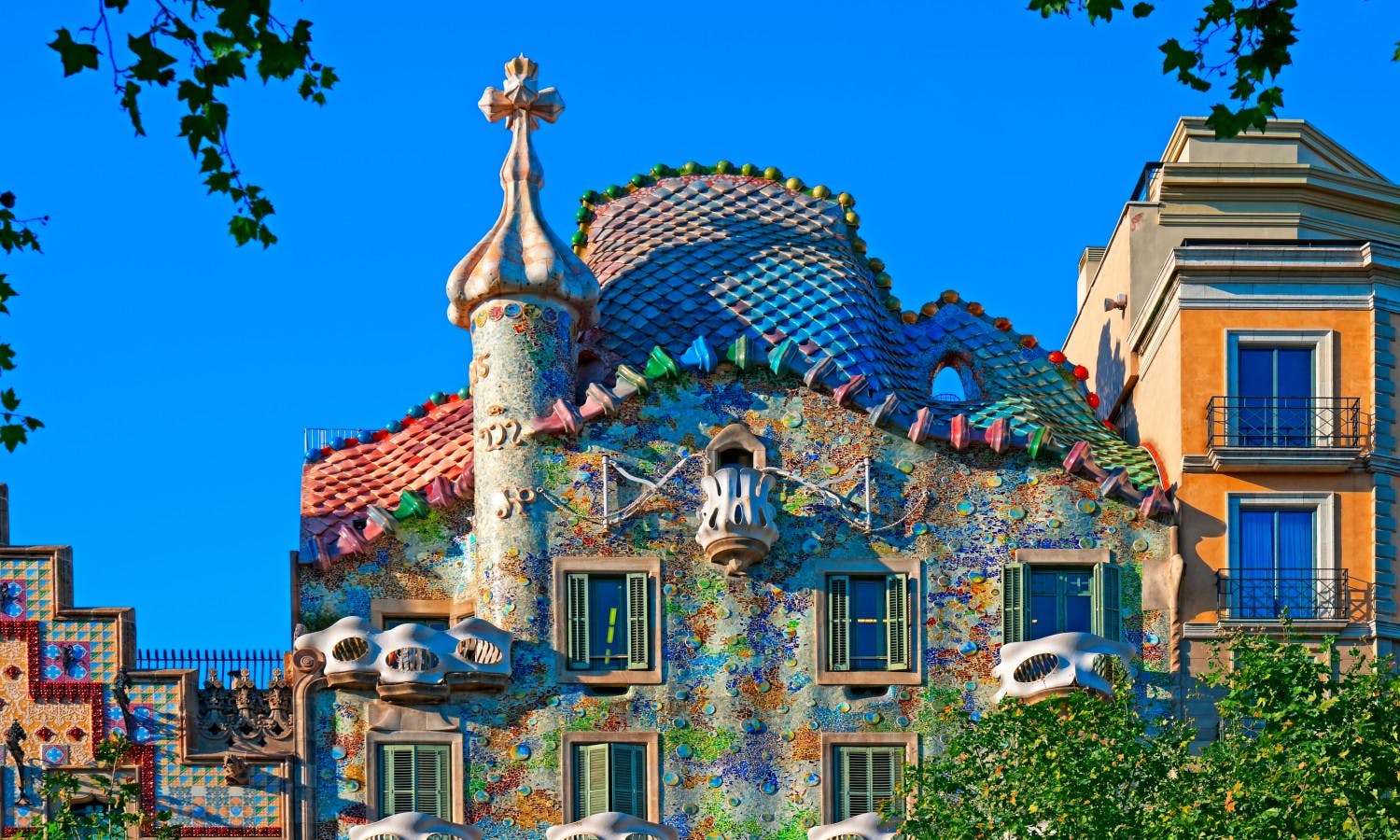 Casa Battló, Barcelona
3. Postojna Cave, Slovenia
Not only does this 14-mile long karst cave boast all the enchanting facets of the aforementioned former dragon abode counterparts, but Postojna is also home to a large population of olms, the closest many of us mere mortals will ever come to seeing anything that looks remotely like a real dragon.  These cave-dwelling salamanders are blind and therefore rely on their other senses to survive, have no skin pigmentation and can live up to 100 years.  Click here to visit Postonja Cave with us.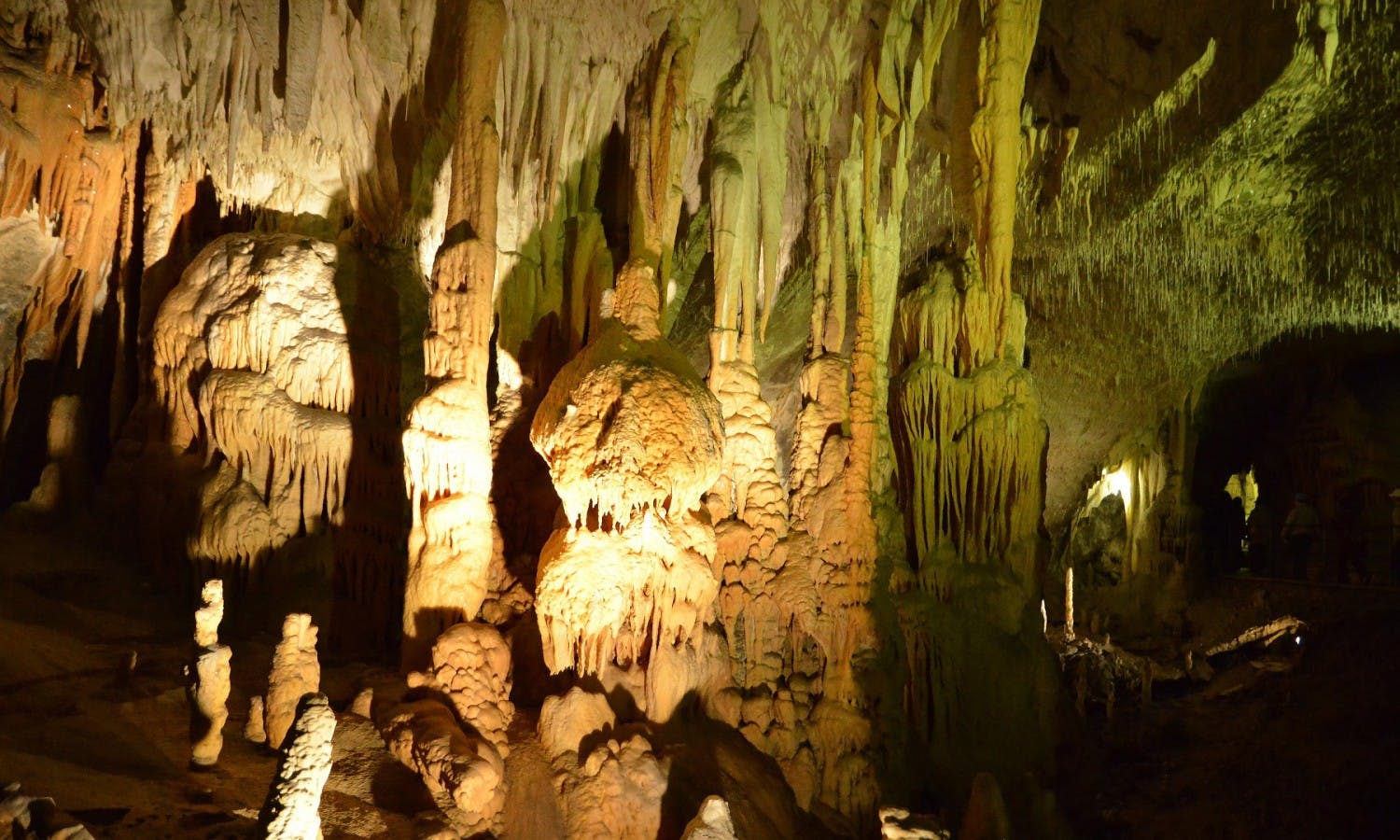 Postojna Cave, Slovenia
4. Dragon Head Rock, South Korea
An enormous rock formation in the shape of a dragon's head sits along the ocean in western Jeju City. There are many legends–some involve dragons, while others do not—as to how the rock was formed, one of which says a dragon stole a jade ball from the god of Mt. Halla who furiously turned the dragon into stone, causing him to fall out of the sky and land in his final resting place. Despite his tragic end, the dragon is believed to bring good luck to anyone who makes a wish when visiting this spot.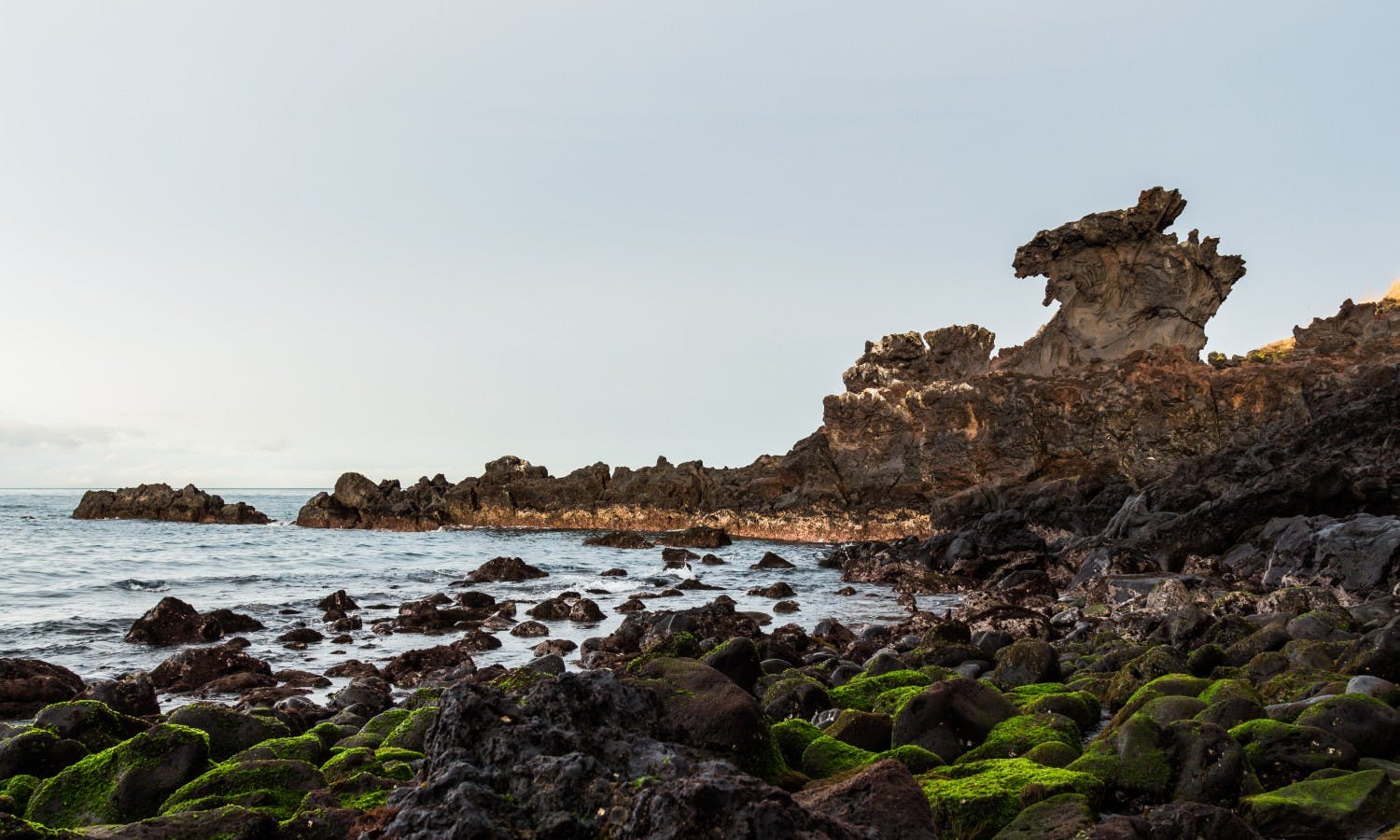 Dragon Head Rock, South Korea
5. Yellow Dragon Cavern, China
This karst cave is so called because legend says a dragon once inhabited it. Nearly 120,000 square yards, the completely magical cave boasts stalagmites that extend more than 60-feet high. The four-level complex features waterfalls, pools, passages, chambers, a lake and the King's Throne, the largest stalagmite which stands 40 feet tall and 164 feet round. Not exactly the Iron Throne, we know, we but we'll take it nevertheless.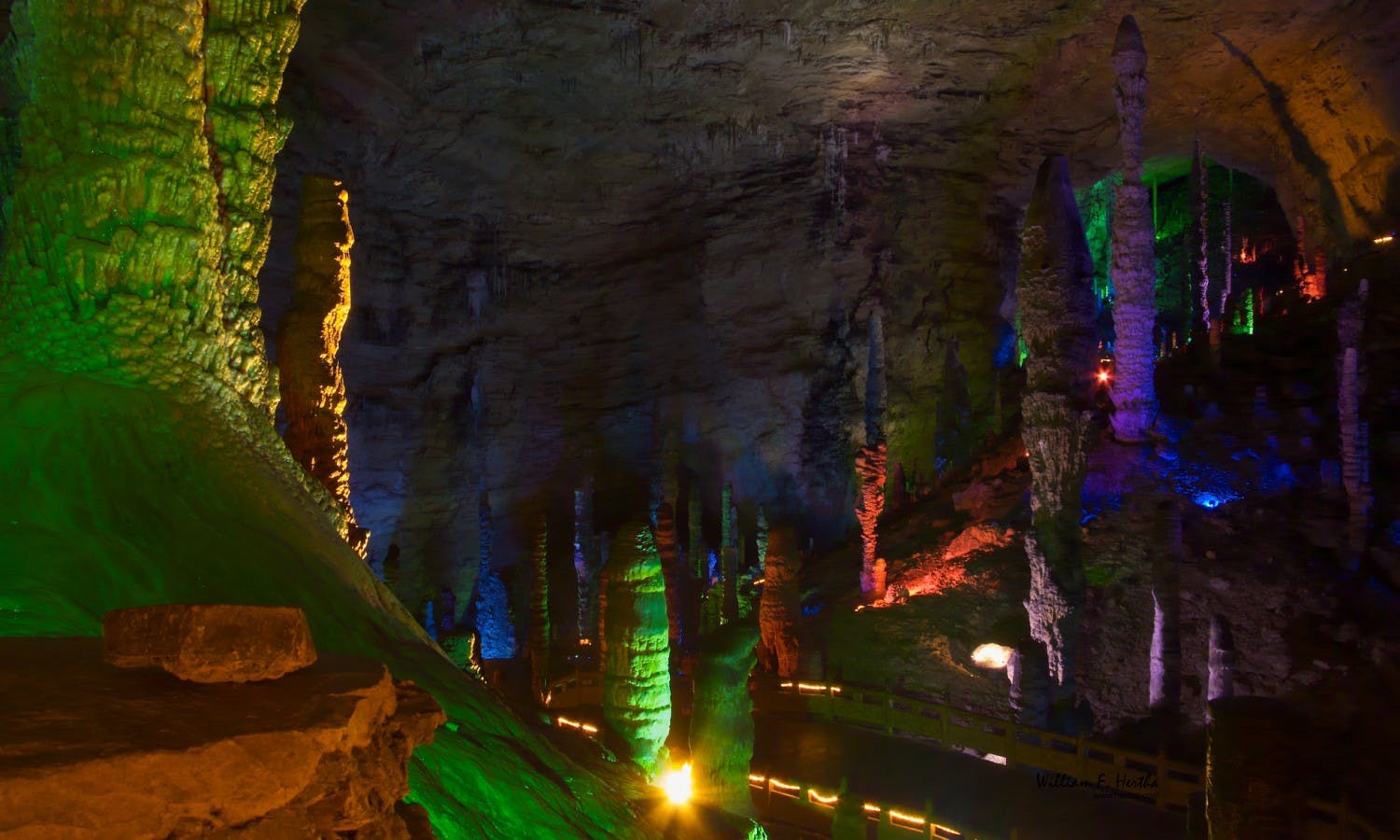 Yellow Dragon Cavern, China by Bill Hertha