Get the 'spring' back in your step by traveling to one of these places in April.
Magical spring continues to inspire feelings of renewal year after year. In honor of this colorful gorgeous season, travel somewhere new to appreciate mother nature in all her glory! From the freshly bloomed flowers of Paris to the sunny shores of Dubrovnik, here's a look at five destinations you should visit this April.
1. Paris
In April, the 'City of Light' bursts into life thanks to spring's magical touch. The flora start to bloom around one of Europe's most magnificent cities and even surrounds the iconic Eiffel Tower. Visit the Louvre where you can spend days discovering artworks, antiques and sculptures from all over the world, from the mysterious 'Mona Lisa' to the beautiful 'Venus de Milo'. Immerse yourself in this romantic city's world-renowned gastronomic scene, including plenty of Michelin star restaurants.  For a local perspective, check out this article about five things to do in Paris.
2. Palermo
Travel to the warm Sicilian sun and into the arms of the Sicilian people themselves. With a wide range of cultural heritage, the Sicilian capital is a veritable treat for travelers. Discover the antiquities of several ancient civilizations including the Romans, Arabs, Normans, Spanish and Greeks. Take a morning trip to the twelfth-century Cathedral of Monreale and enjoy a sweeping panoramic view of the Conca d'oro (the golden shell) that encompasses one of the Italian island's most picturesque coasts. Finally take a wonderful stroll down Via Vittorio Emanuele, Palermo's historic street, and admire the building, churches, mosaics and sculptures with their assorted architectural styles.
3. Mykonos
Experience outstanding Greek hospitality and a bit of paradisiacal island life on Mykonos. April temperatures are moderate but lovely, so you can enjoy the sun while indulging in deliciously fresh seafood and the slow-moving way of life by the sea. With a number of seafood restaurants serving the day's catch, be sure to try some delectable Greek favorites including fresh or deep fried squid, octopus, mussels, sea bass and swordfish drizzled with lemon. Of course, don't forget to try some typical Greek dishes such as tzatziki, Greek salad and saganaki, which is deep fried cheese. Yum.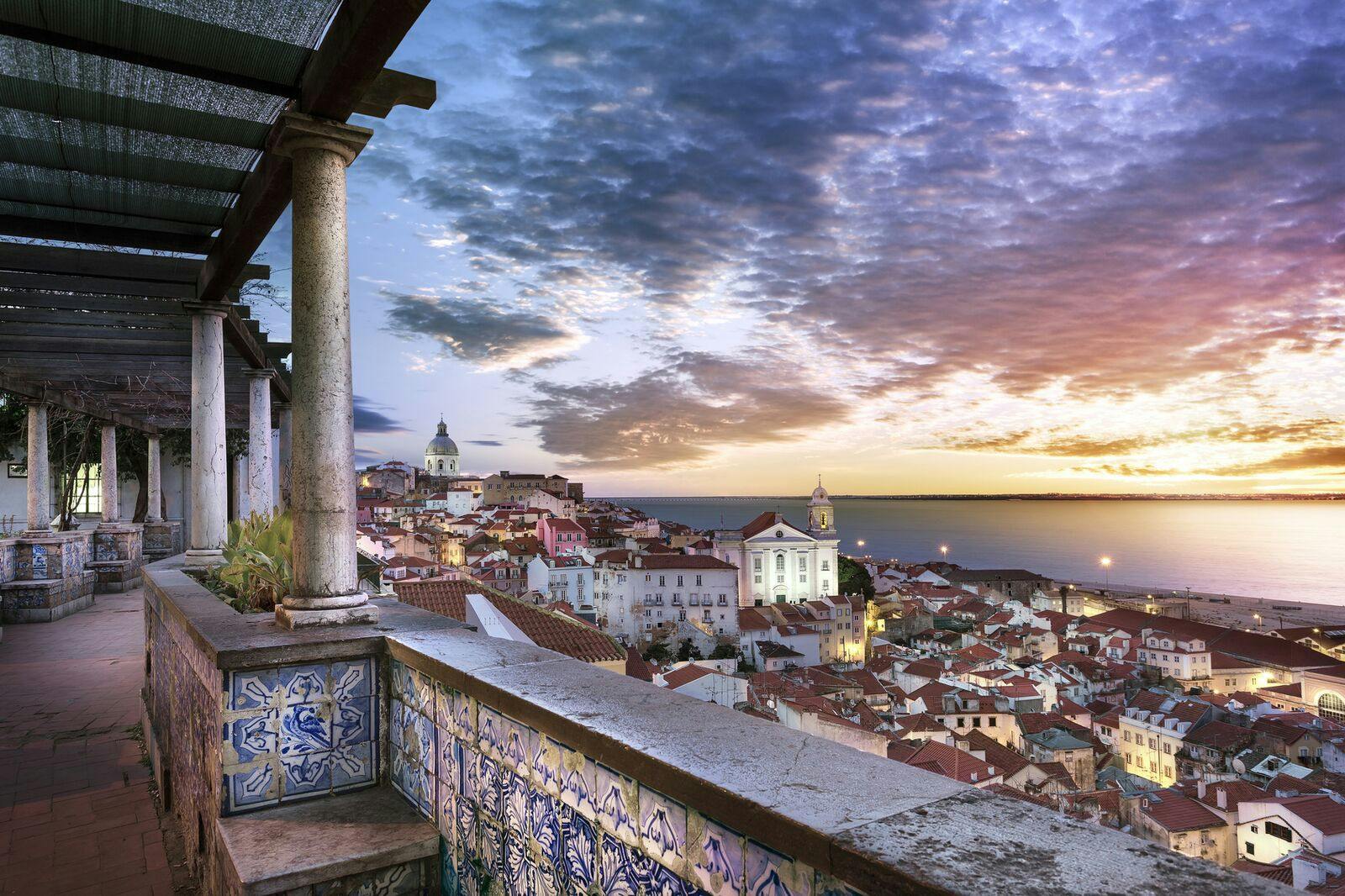 Mirador de Santa Luzia, Lisbon
4. Lisbon
With an average temperature of nineteen degrees and mostly sunny, spring in the Portuguese capital is dreamy. This charming city on the Atlantic is as romantic as it is exciting. The people are kind, the food is fantastic and the rich history and classical art surround you. Stroll the cobblestone streets to discover the stunning Baroque and unique Manueline style architecture, and spot the iconic Portuguese ceramic tile work called 'Azulejo' on the sides of churches, palaces and homes, reflecting the sunlight. Embrace the bohemian lifestyle and take a road trip down the coast in a 'VW Beetle' and be sure to try the famous custard dessert called 'pasteis de nata'.
5. Dubrovnik
Once a strategically important Roman region called 'Illyricum', Croatia's history coupled with its breathtaking natural beauty render this country on the Adriatic nothing short of spectacular. The seaside city of Dubrovnik (aka King's Landing) is great for culture vultures and beach bums alike, and it offers stunning UNESCO-protected parks such as Plitvice Lakes National Park and Krka Waterfalls Natural Park. Head out into nature to discover vast lakes, centuries-old trees and glistening waterfalls.  Dubrovnik's Old Town, also UNESCO-protected, is one of the world's finest and most perfectly preserved medieval cities.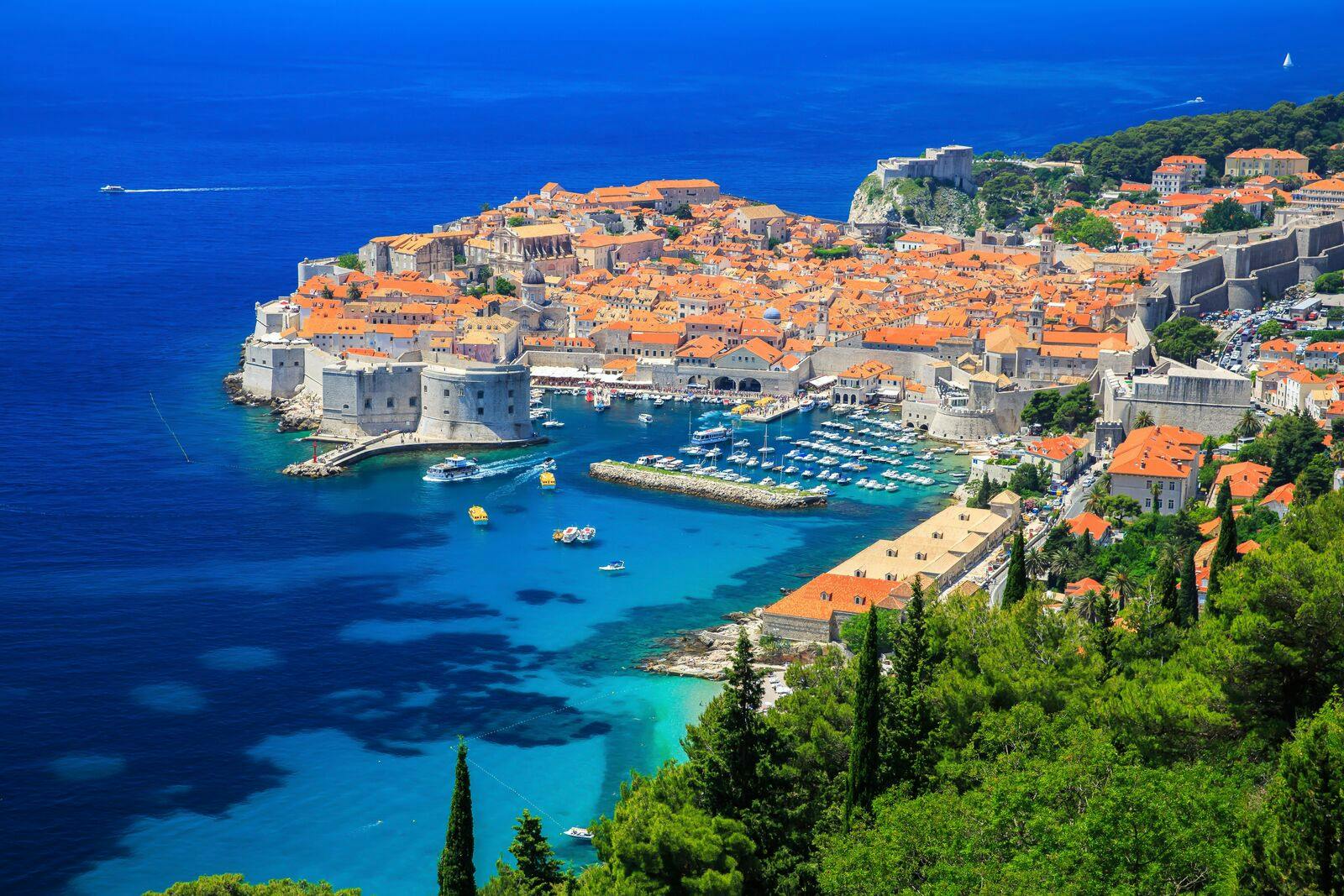 Dubrovnik, Croatia