Mexico is bursting at the seams with treasures and where we take a look at Oaxaca, a magnificent municipality 300 miles south of Mexico City shouldn't go undiscovered.
When Mexico comes to mind, we tend to think about the vibrant capital or the beautiful, paradise-like beaches of Cancun and Los Cabos. But Mexico is a very big country and has many hidden gems, and Oaxaca is one of them.
Oaxaca is a scenic state approximately 300  miles southwest of Mexico City. The municipality's biggest city has the same name and it's a region famous for the culture and traditions of its indigenous population. Oaxaca has become one of the main destinations for people in search of a relaxing getaway, for foodies in search of good eats and for culture vultures in search of history and experiences. Truth be told, you'll find everything you could ever want of a Mexican experience in Oaxaca.
1. Ruins and pyramids
The ruins of Monte Albán, Yagul and Mitla are not as famous as some other sites in central Mexico – or as crowded! – but are impressive all the same. When you walk around these Zapotec and Mixtec sites, you'll encounter a fantastic scenic location where the mountains dramatically meet Mexico's volcanic belt.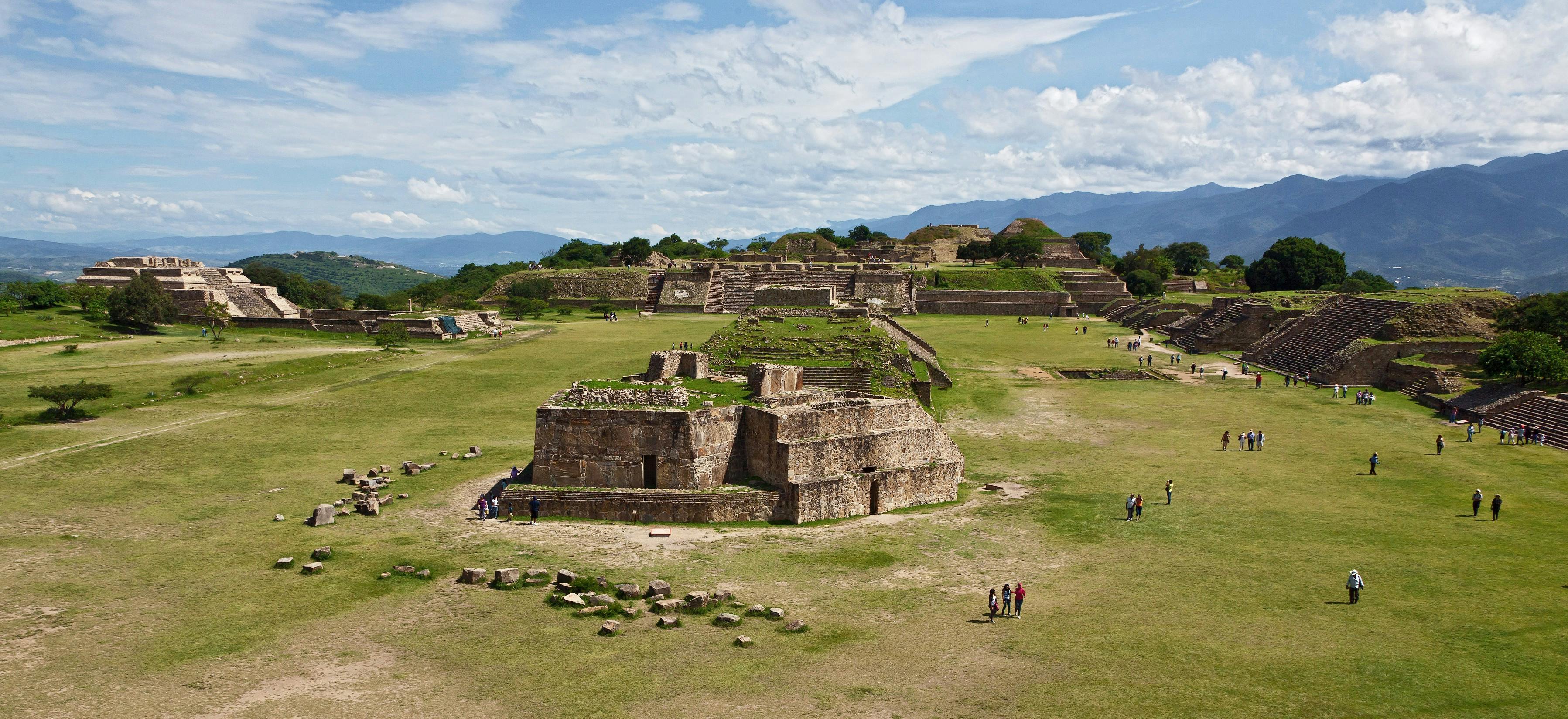 The ruins of Monte Alban
2. Beaches
Oaxaca is the place to see and be seen for hip Mexican teens and young adults who love to surf and party. Resorts and hotels in Puerto Escondido and Huatulco host hundreds of thousands of tourists every year. If you're searching for something a bit more off the beaten track, it's also possible to find many deserted (some even nude) beaches around this area, in particular at Zipolite and Mazunte. Also, check out Zicatela and La Punta. If you're on a budget, Puerto Ángel might be a better choice, with a low-key vibe and the authentic ambiance of a fisherman's town.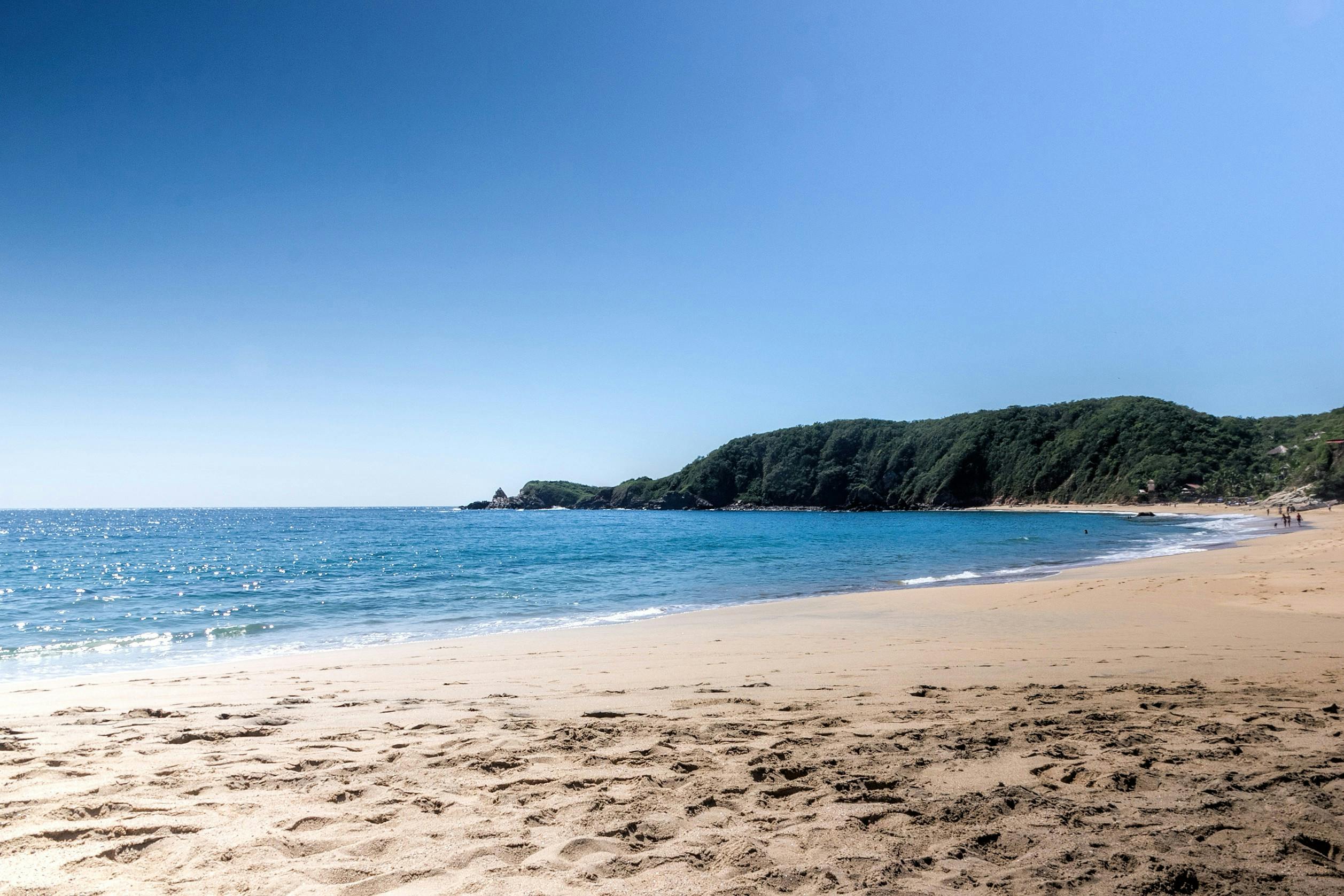 Playa el Rinconcito in Mazunte
3. San Jose del Pacifico and other mountain towns
On the top of the Sierra Sur cliffs, which lie between the city of Oaxaca and Puerto Escondido, you'll find this tiny little village with a handful of restaurants and hotels. Rent out a cabin and stay on your own, most likely without a phone signal, for as long as you want. This is truly a respite from the real world.
The mountains are also a big draw for those who enjoy ecotourism and sports – a perfect place to hike, go horse riding and enjoy extreme eco-adventures. You'll find similar villages and small towns in the Sierra Norte, also providing an urban escape destination and some natural immersion.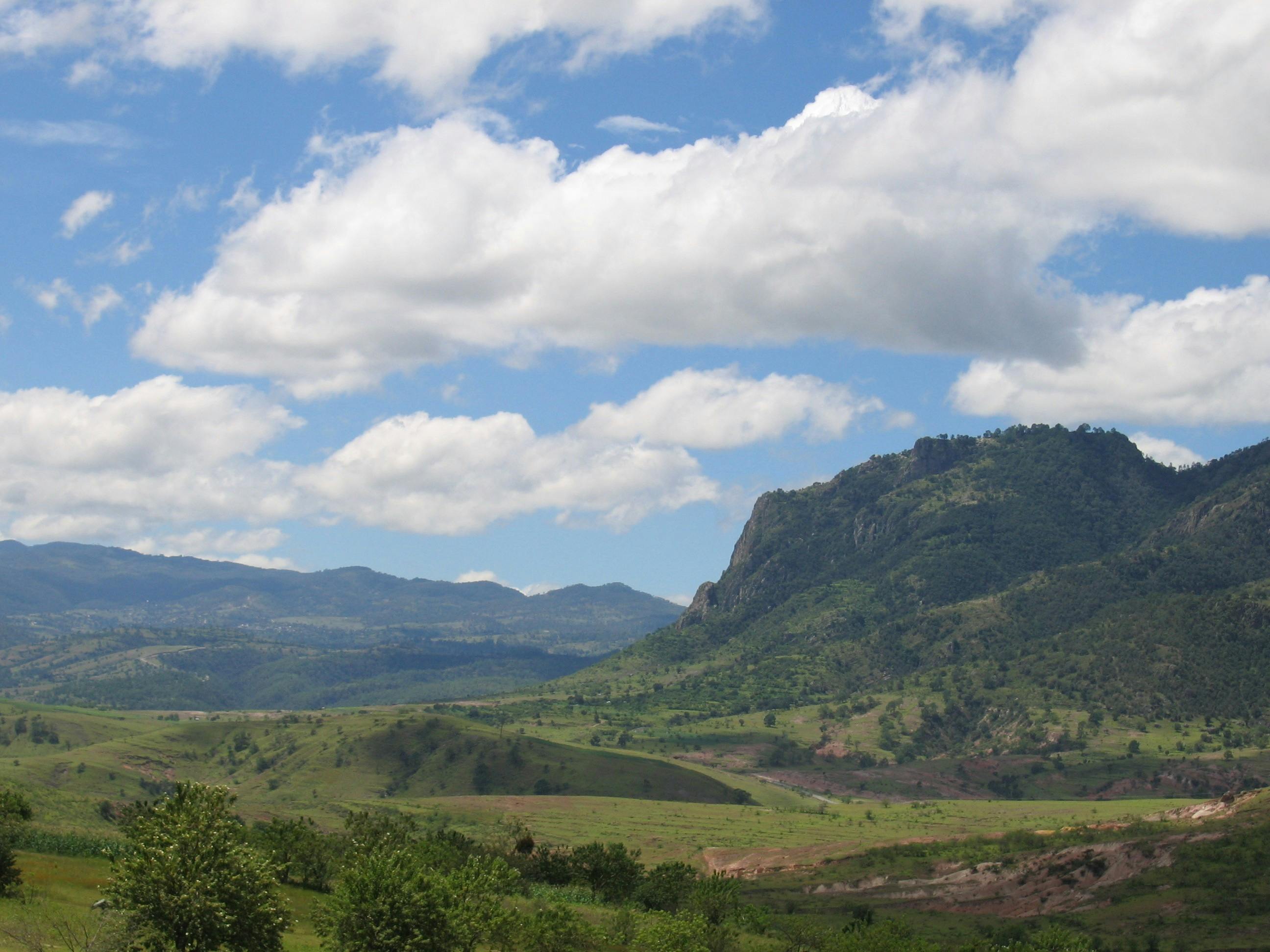 The mountainous landscape of Oaxaca
4. Food and drink from Oaxaca
You've probably already heard about Oaxaca cheese, but this isn't the only gastronomic pleasure to savor while you're in this neck of the Mexican woods. Foodies travel from around the world descend to sample the regional specialties of mole negro and tlayudas. Another local tradition is to drink mezcal, a liqueur similar to tequila made with maguey cactus (mostly native to the north) and not blue agave. The cacti were historically cultivated to produce pulque, a pre-Hispanic alcoholic drink but mezcal grew more popular after the Spaniards arrived with their advanced distilling techniques in tote.
In truth, Oaxaca is magical. The only way to experience it fully is to go there and get lost among its wonders.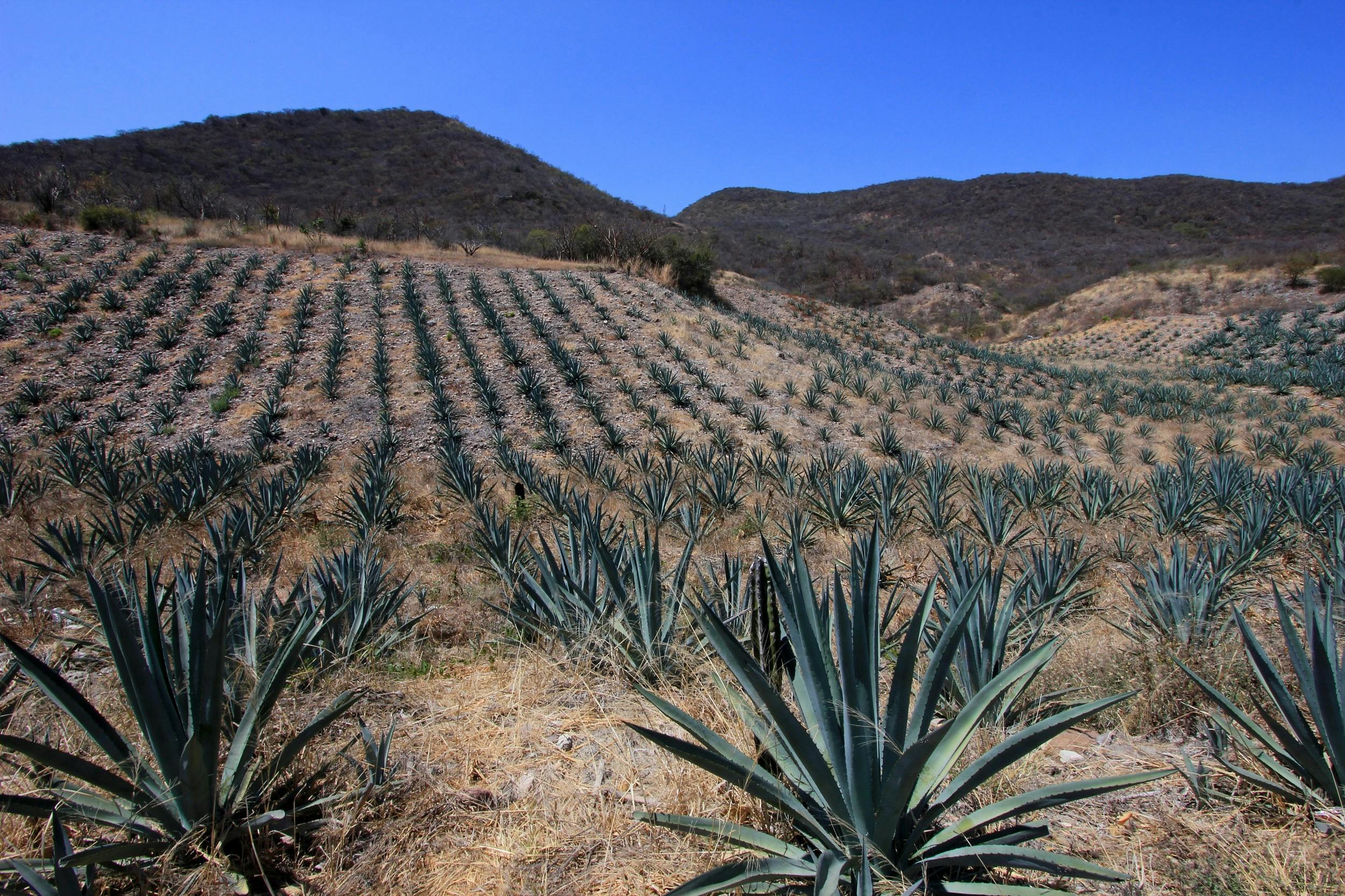 Maguey cactus plants
5. Hierve el Agua
Hierve el Agua is a wonder to behold: towering natural rock formations that resemble cascading waterfalls that were created from the passage of water from natural springs that were a little heavy on calcium carbonate. Anyone looking to take a swim–and perhaps try to capitalize on the water's reputed healing powers–can choose from both natural and artificial pools, one of which is a situated on a cliffside overlooking the gorgeous Oaxacan landscape.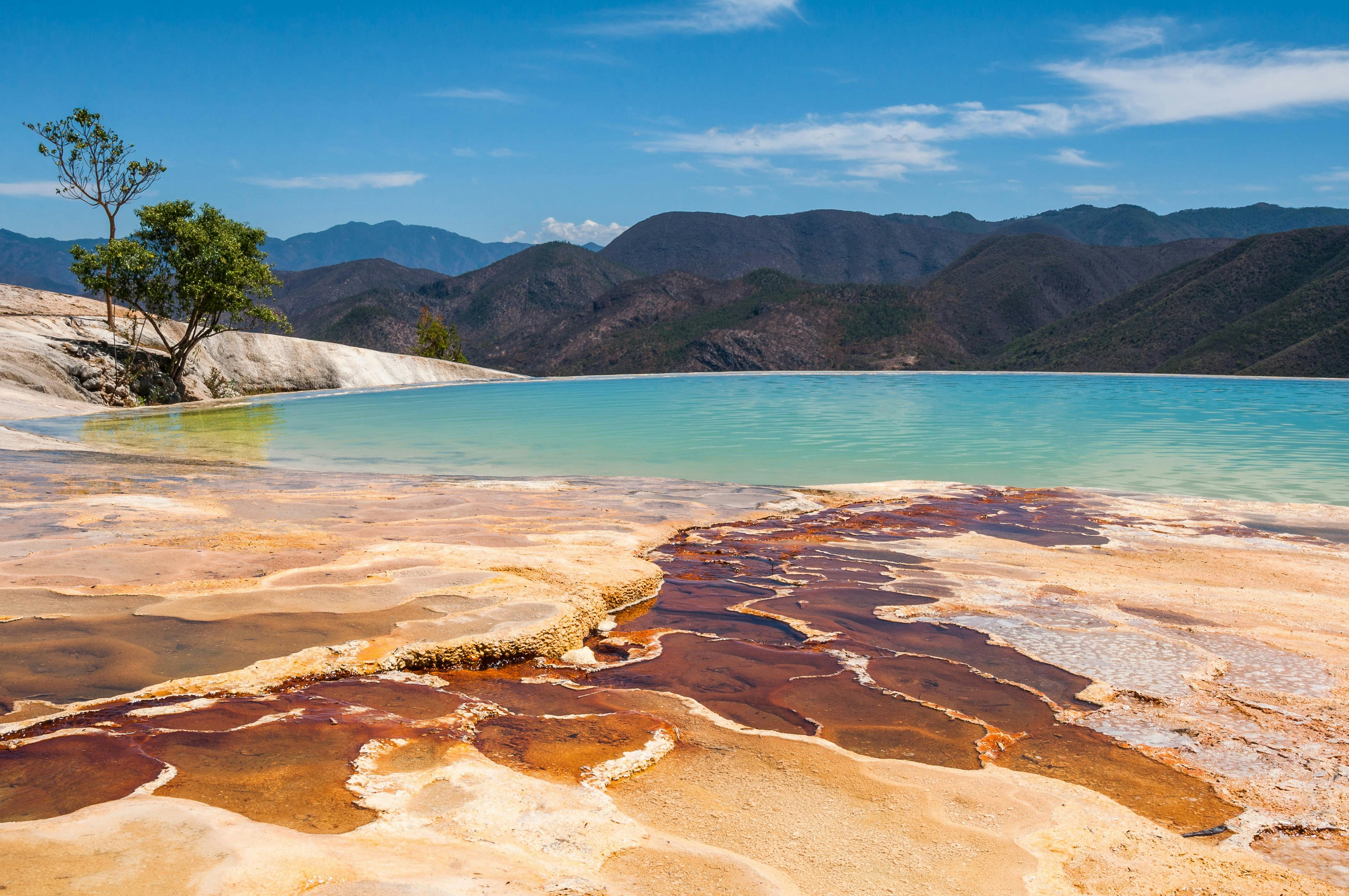 Hierve el Agua thermal springs in Oaxaca