Need a little post-holiday reprieve? Here are some ideas.
Travelers, don't despair! Winter is here, but that doesn't mean that travel season is over. In fact, with the start of the new year, January is a great month to hit the road and expand your horizons.  From the shores of Guanacaste to snow-capped peaks of British Columbia to the sunshine of San Antonio, here are five of the best places to travel in January.
Although San Francisco's January temperatures are not ideal for the beach, San Francisco has a lot to offer when it comes to nature, beauty, wine culture and downright fun. The Muir Woods, about a one-hour drive from the city, are breathtaking.  Star Wars fans may recall memories from 'a long time ago, in a far away galaxy' as George Lucas filmed some of the Endor scenes in the Northern California Redwood Forests. The region is also home to the picturesque and delicious California Wine Country, so treat yourself to a tour or spend your evening on a sunset sailing cruise and admire San Francisco's famous skyline.
Mexican and American culture and cuisine come together quite brilliantly in this Texan City. Though still considerably warm in January, San Antonio is not as blistering as the summer which makes it perfect for sightseeing and enjoying the Southern sun. San Antonio is home to the country's largest urban ecosystem which can be enjoyed from the Paseo del Rio, or the River Walk comprised of 15 miles of footpaths, or on a boat cruise. The underground Natural Bridge Caverns are a must-see.  A San Antonio Explorer Pass provides access to the city's top attractions.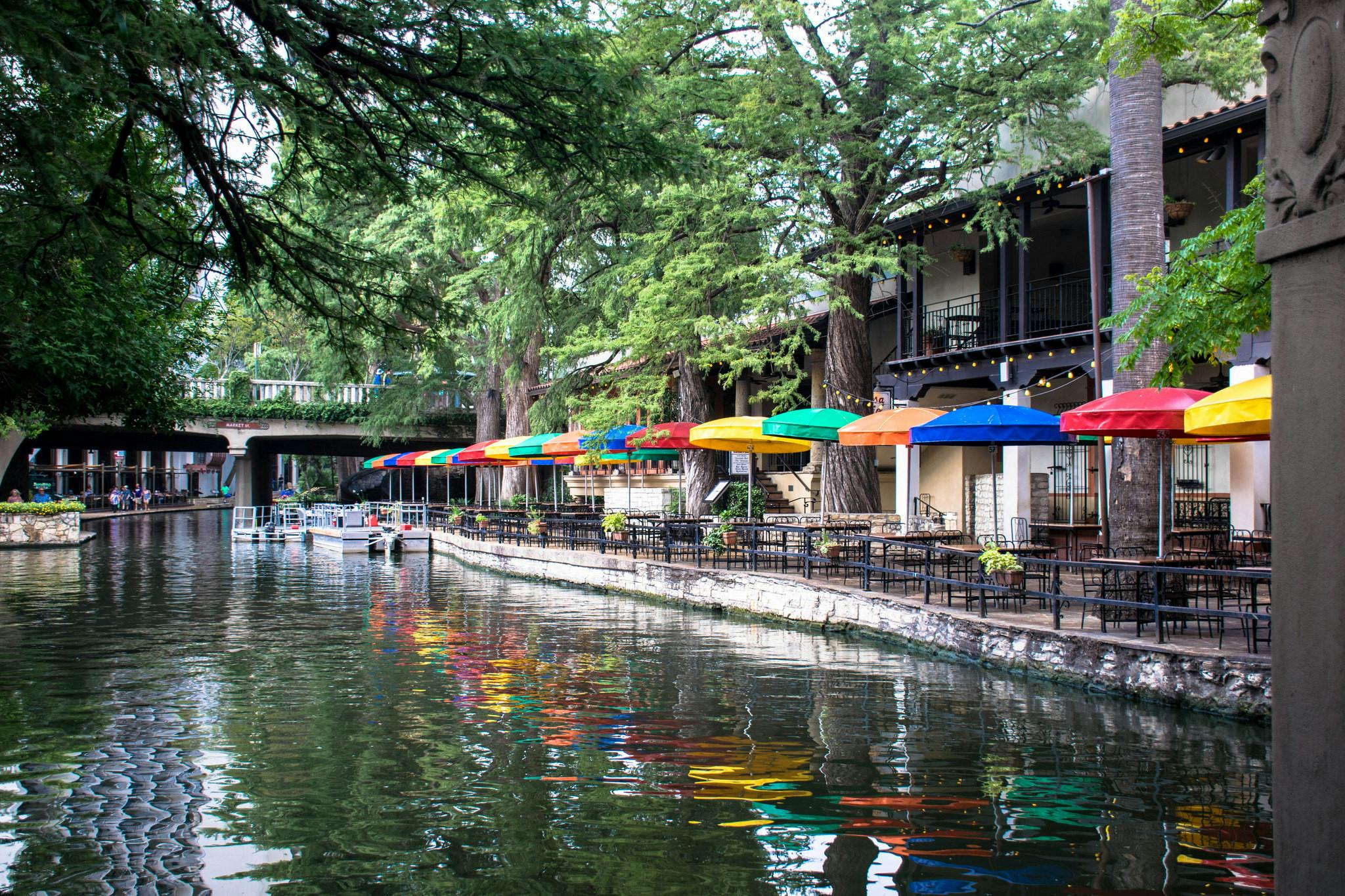 Photo by Alfredo C. on Visual Hunt / CC BY
Beach bums should head to Guanacaste, Costa Rica this January,  an exceptional time to visit. The weather is dry and hot, and the region is great for adventure seekers, too, who can tour the Hacienda Guachipelin or check out the natural hot springs. Swing on ropes through the jungle canopy like a monkey and ride on a horse to get there.  If you want a vacation that screams sunshine, beach relaxation, good eats and fun times, make your way to Guanacaste. Closest airport: Liberia Airport
Located on the shores of the Pacific Ocean and home to the Rocky Mountains, Vancouver boasts endless natural beauty.  Although, it rains year-round in Vancouver (and January is no exception!),  the region's breathtaking compensates for your umbrella and rain jacket. And all snow bunnies know that rain in the city means the mountains are freshly powdered! Whistler Mountain is not far from Vancouver (an hour- and-45-minute drive) and provides premium skiing conditions. For those who want to stay closer to the city, take the trolley to Granville Island, which has a vibrant arts and crafts scene and Gastown, a charming historical city!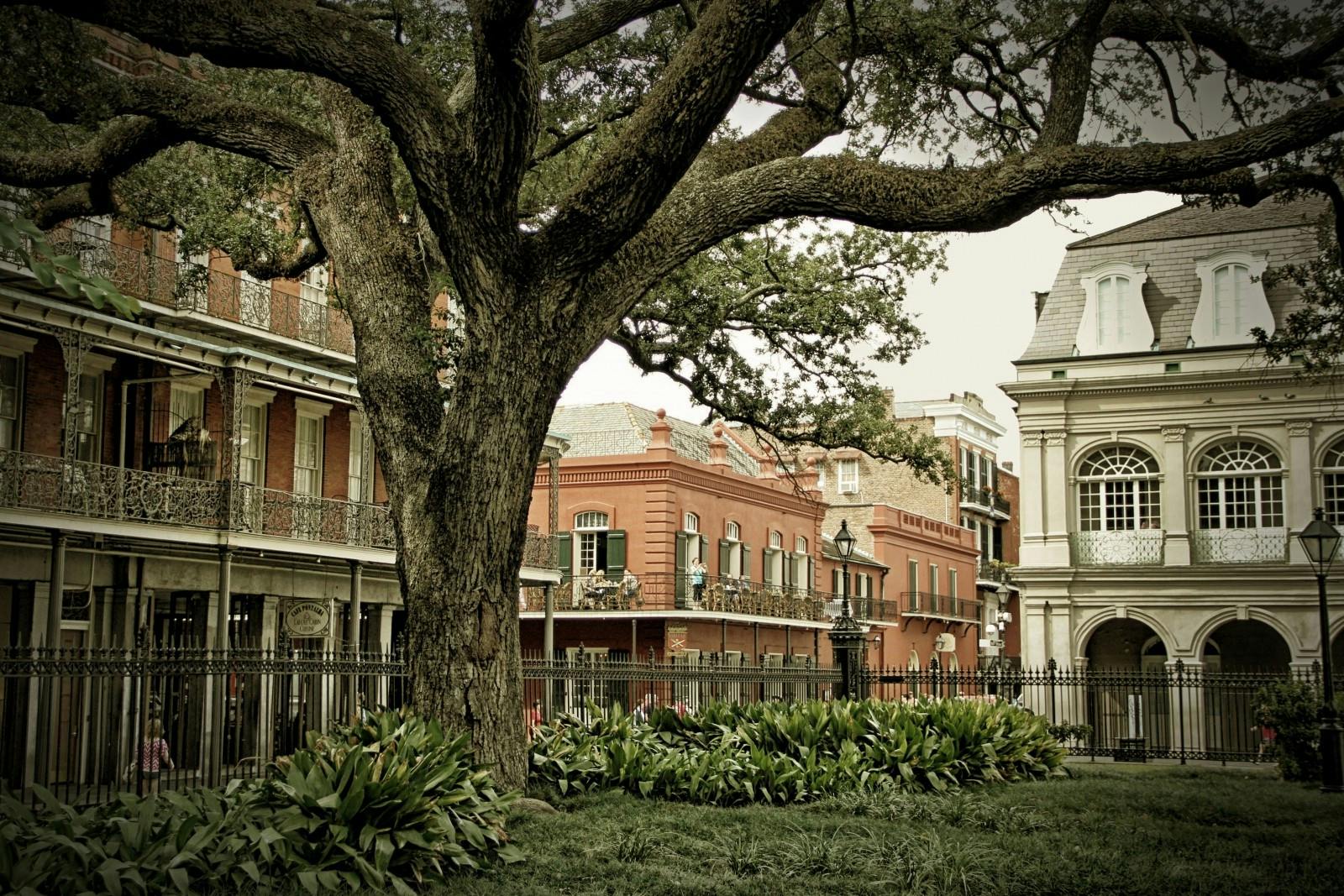 French Quarter in New Orleans
The Big Easy is always is always abuzz, an enriching musical city that also happens to a birthplace of modern blues. Learn about the fascinating Creole folklore and learn to cook the local cuisine, and wash down your lunch with a locally brewed Abita beer in the heart of the famous French Quarter. Venture out to explore the famous South Louisiana swamps and bayous and see the alligators, snakes, birds and other intriguing creatures that call the city home. If you're heading there to ring in the New Year, the Frenchmen Street neighborhood is a four-block stretch of live music, bars, restaurants, nightclubs and art galleries.