April showers bring May flowers so put away those wellies and travel to one of these destinations in May.
May is National Smile Month and there's no better way to put a smile on your face than by planning a trip. Sipping a fresh fruit blend while walking along Barcelona's La Rambla, viewing the artistic wonders of the Italian Renaissance in Florence, or tasting some of the 1600 Belgian varieties of beer in Bruges will certainly bring a smile to your face. And we'd love to help you get there! Here are five destinations you should visit this May.
1. Santorini
Get there before the crowds to experience blissful tranquility on one of Greece's most popular islands. Capture the picture perfect moment while walking through the iconic whitewashed alleys of the island's ancient towns: Oia and Fira. Immerse yourself in the history of Greece's most photographed places. Admire the sunset sky studded with blue rooftops, and feel honeymoon-like romance by savoring a glass of local wine while you take in the spectacular island views. For a culture fix, visit Akrotiri village for the Agia Theodosia feast day on 29 May. The traditional Greek dance and delectable cuisine will enchant you.
2. Florence
May is one of the best months for visiting Italy. Warm sunny days wandering in the footsteps of artistic masters Donatello, Botticelli, and Michelangelo will surely inspire you.  Renaissance treasures reveal themselves everywhere in Florence, so a May getaway would be incomplete without a visit to some of the city's world-renowned museums. Be sure to buy tickets ahead of time for popular spots such as the Duomo and Uffizi Gallery to avoid the lines. After having climbed the 463 stairs to the Duomo's rooftop, you will have surely worked up an appetite. Head to one of these restaurants for some bisttecca fiorentina (Florentine Steak) or other typical dishes.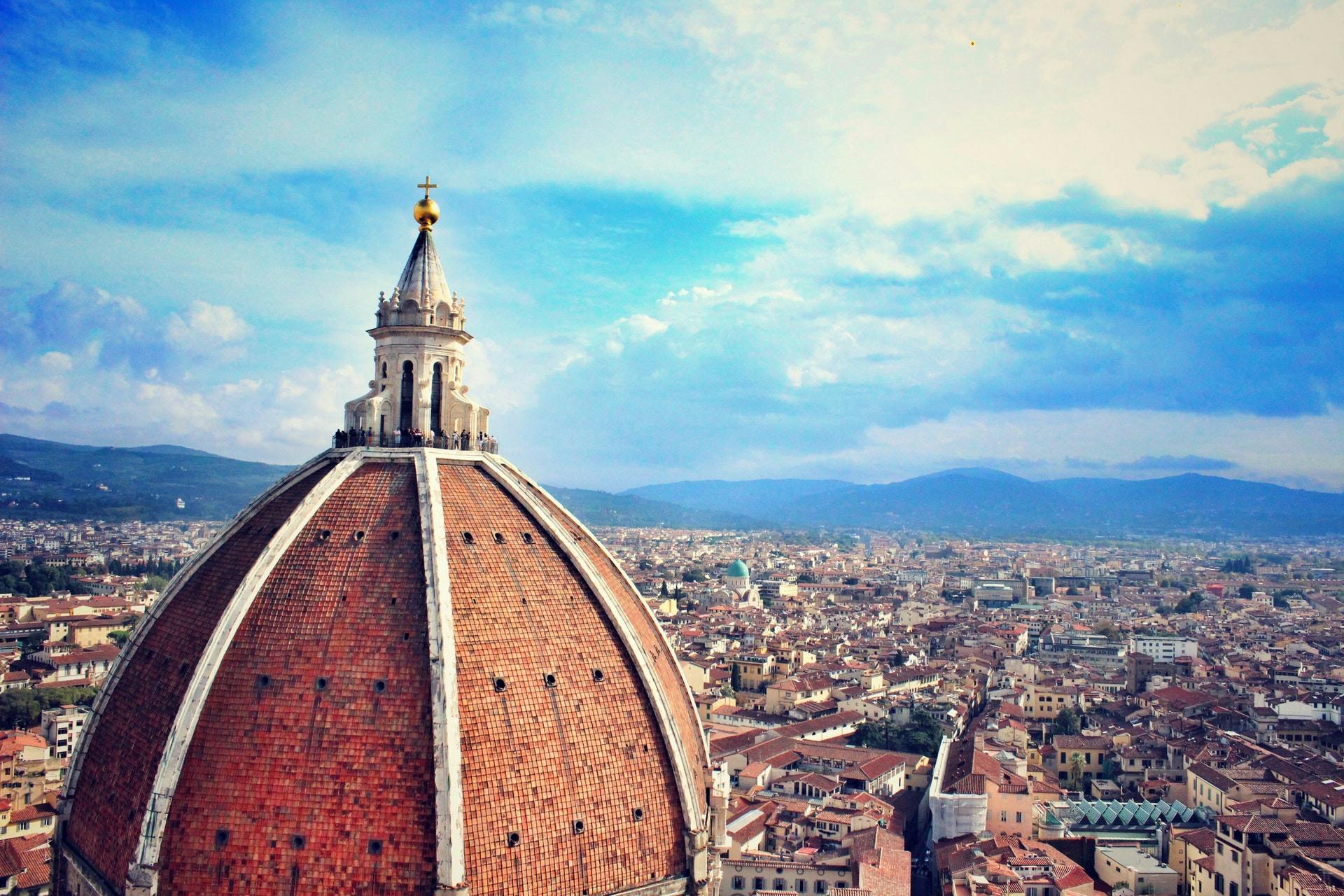 Duomo in Florence , Italy
3. Casablanca
East meets west in Casablanca. Spend the day exploring mosques and markets then sit down to enjoy a lovely cup of mint tea. Take a visit to the Fez Medina (Old City), a UNESCO world heritage site that is always buzzing with excitement. Experience the sounds, smells, and vibrant colors of Morocco's cultural and spiritual center. This ancient city is also home to one of the world's oldest universities and a boasts a complex urban fabric that brings the vibrant tapestry of Morocco to life.
4. Barcelona
If you ask any of your friends where they'd like to go this May, Barcelona is sure to be on the list. Wake up, sip a café con leche, and then take an early morning beachside stroll on the Mediterranean. Not a morning person? Spend an afternoon studying the fascinating mind of Antoni Gaudí and his famous Catalan modernist architecture at the Sagrada Familia and Park Güell. If you're into football, a tour of Camp Nou is pretty much mandatory. With a capacity of 105,000, Camp Nou is one of the worlds most important and impressive football stadiums.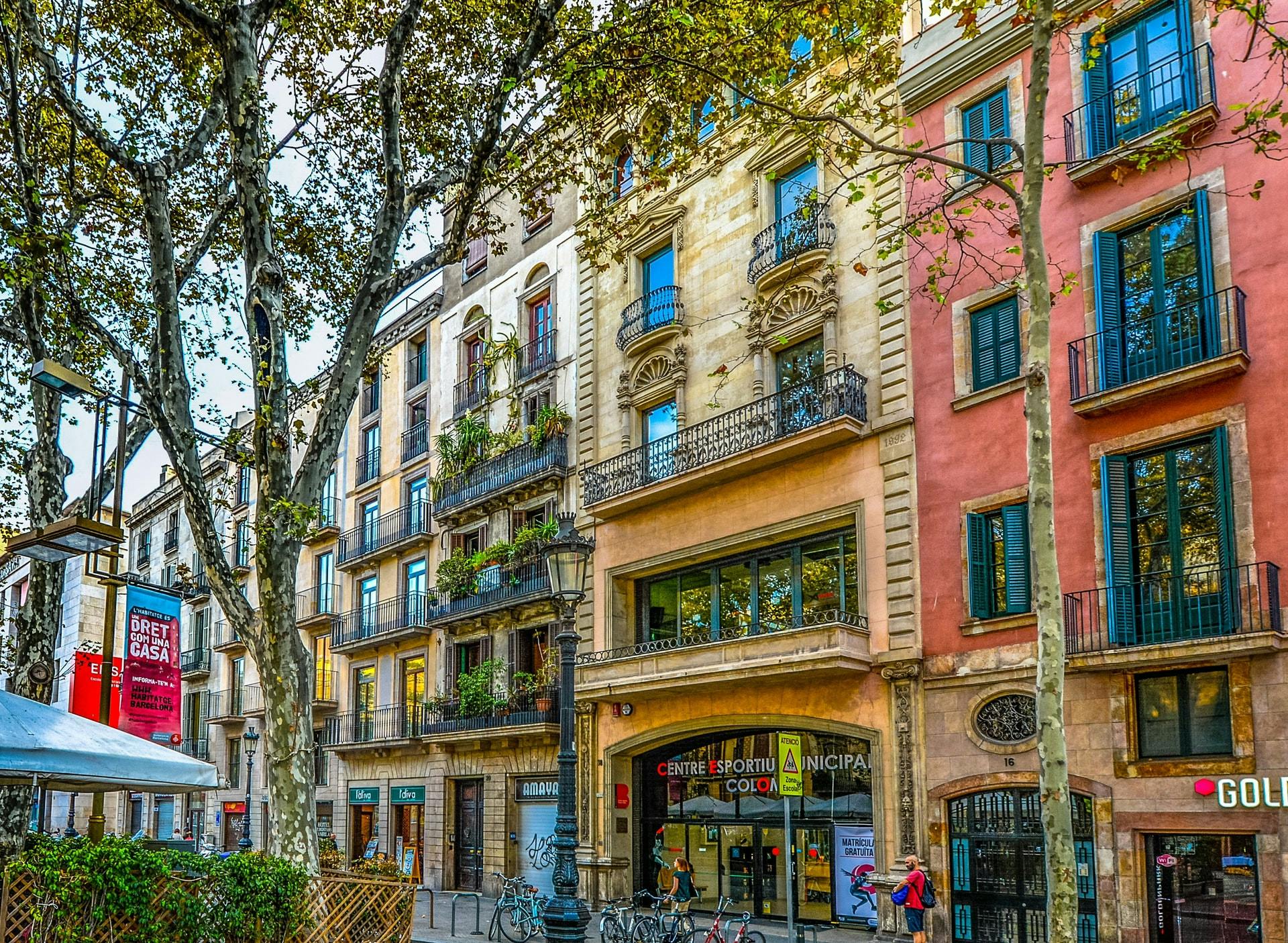 Streets of Barcelona, Spain
5. Bruges
A beer tasting in Bruges is likely to put a smile on your face.  However, if you're adamant about sampling the 1600 beers produced in Belgium, you could be there a while. There's only one beer brewed within Bruges itself, so head to the Half Moon Brewery. Tour the canals, wander around the quaint town and stroll along the river before sitting down for some hearty Belgian meal. Only an hour from Brussels where chocolate and waffles reign supreme, Bruges offers the best of both worlds. Head to the big city for a pub crawl or a visit to the European Parliament.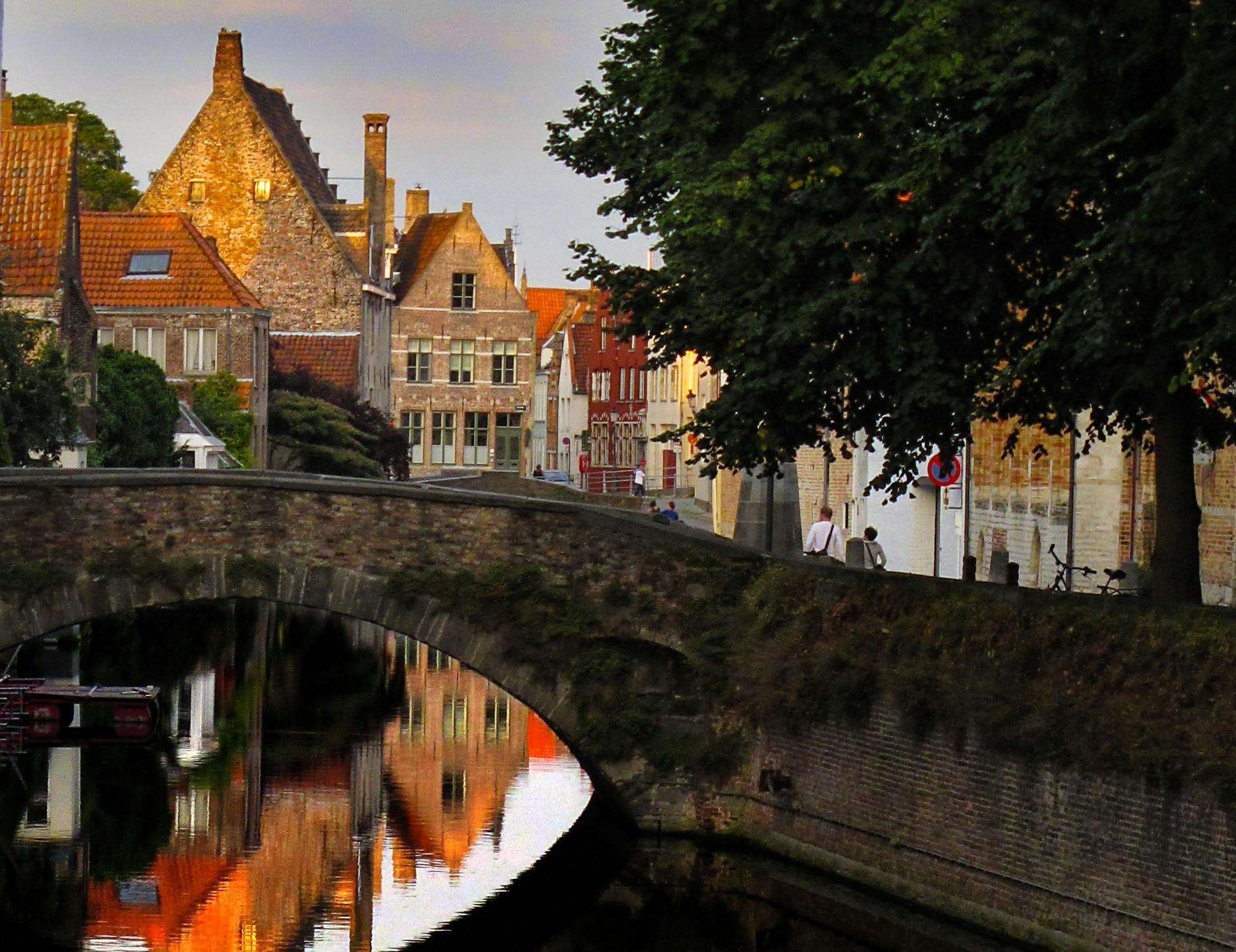 Canals of Bruges, Belgium