One of the best months to travel has arrived, the long lines have weaned, the hot weather has tempered and the choice to delay your vacation days has finally paid off!
Let us share the best places to travel this September, from the ancient Parthenon in Greece to Fashion shopping in Milan! Musement reveals why this month marks a particularly awesome time to travel.
1) Honolulu, Hawaii, U.S
Honolulu is still hot and dry in September and relatively inexpensive compared to peak season. The island is bubbling over with fun Hawaiian music, art and food festivals all month long and the beaches are always heavenly. If you are the more active type that can't imagine siting on a beach all day long, there is still a lot for you to do too! For one, it is the perfect time of year for amateur surfers, as the big winter waves haven't made their way to Hawaiian shores, there is also amazing scuba diving and snorkeling opportunities all around the island. Access to breathtaking hiking trails will make your visit ever more fulfilling and the active Hawaiian volcanoes are lava filled cherries on top of a mountain-sized cake. Remember Aloha means hello and goodbye, perhaps because people never want to leave this Hawaiian paradise.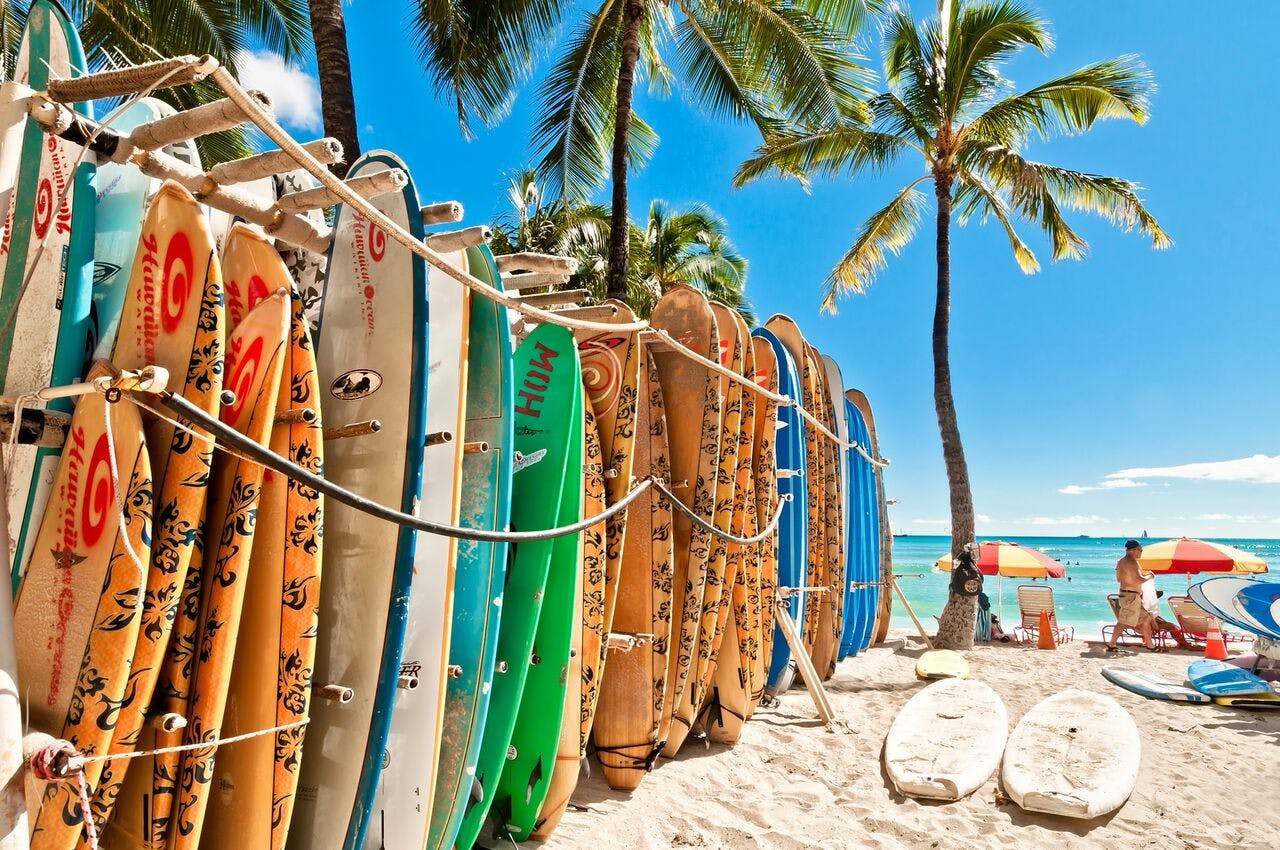 Surfing in Honolulu
2) Milan, Italy
Milan is a great destination in September as the locals are back from the beach, many tourists have gone home and the heat of the summer has begun to cool off, making great conditions for shopping! Milan has some fantastic shopping opportunities, known as the Fashion Capital of the World; it has evidently earned this reputation over the years. The most famous shopping center in Milan is the Galleria Vittorio Emanuele II. Marked by the large arch entrance and located beside the Duomo di Milano in the main piazza, it is hard to miss. It is the oldest shopping mall in the world with multiple floors of high-end brand name clothing, shoe shopping, home décor, delicious Italian treats and much more. This city also has an exciting nightlife scene, a famous Jazz restaurant called the Blue Note Milano for Jazz lovers, many great options for dinner, art museums and the Teatro alla Scala that hosts amazing performances all month long. If you prefer sports entertainment, the Italians take their football pretty seriously and the Serie A season has just begun. Get your cultural fix in this city of many possibilities.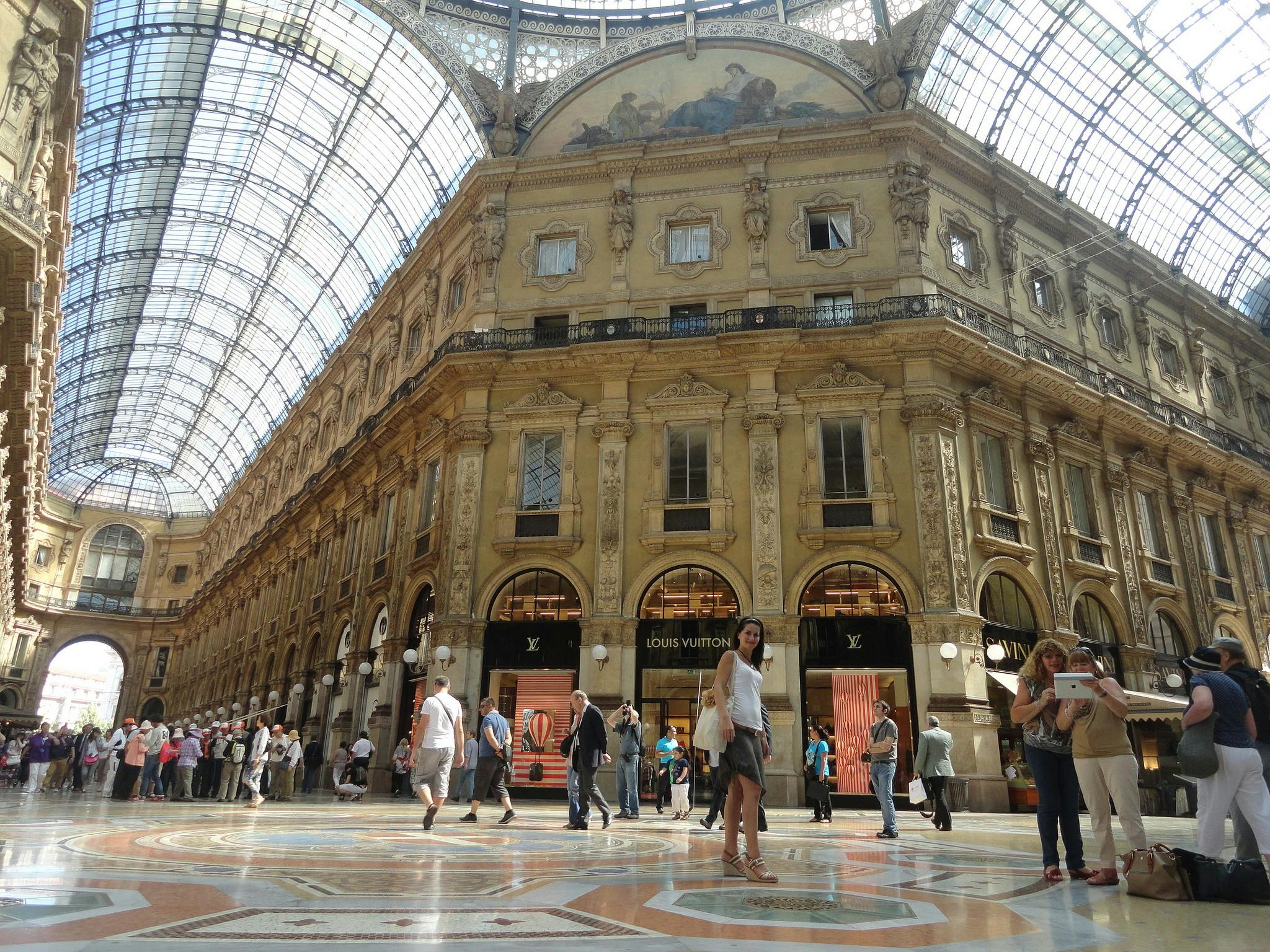 Galleria Vittorio Emanuele II in Milan, Photo credit: Veselina Dzhingarova via Visualhunt / CC BY
3) New York, The United States
The weather in New York in September is perfect, and in the city that never sleeps there is so much to do, all very close to home aka your hotel. Start your day on top of the world, or on top of the 'Rock', Rockefeller Center where you will get an amazing view of the city and the Empire State Building itself. Visit the lady of freedom or the Statue of Liberty, walk in awe through one of the busiest intersections in the world known as Times Square and finish your day with a walk through Central Park where you can admire the street artists and buy a water color or two. If you spend a few days in this city, you could go shopping at one of the many department stores and explore a new exciting neighborhood everyday. The amount of restaurants to choose from is endless, and the choice of night entertainment starts with Broadway Musicals and only gets more exciting. If you want to get out of the rut of a regular routine, New York is your escape this September. Take a NYC Hop on Hop off Bus and get your lay of the city, so you can plan your trip according to what interest you!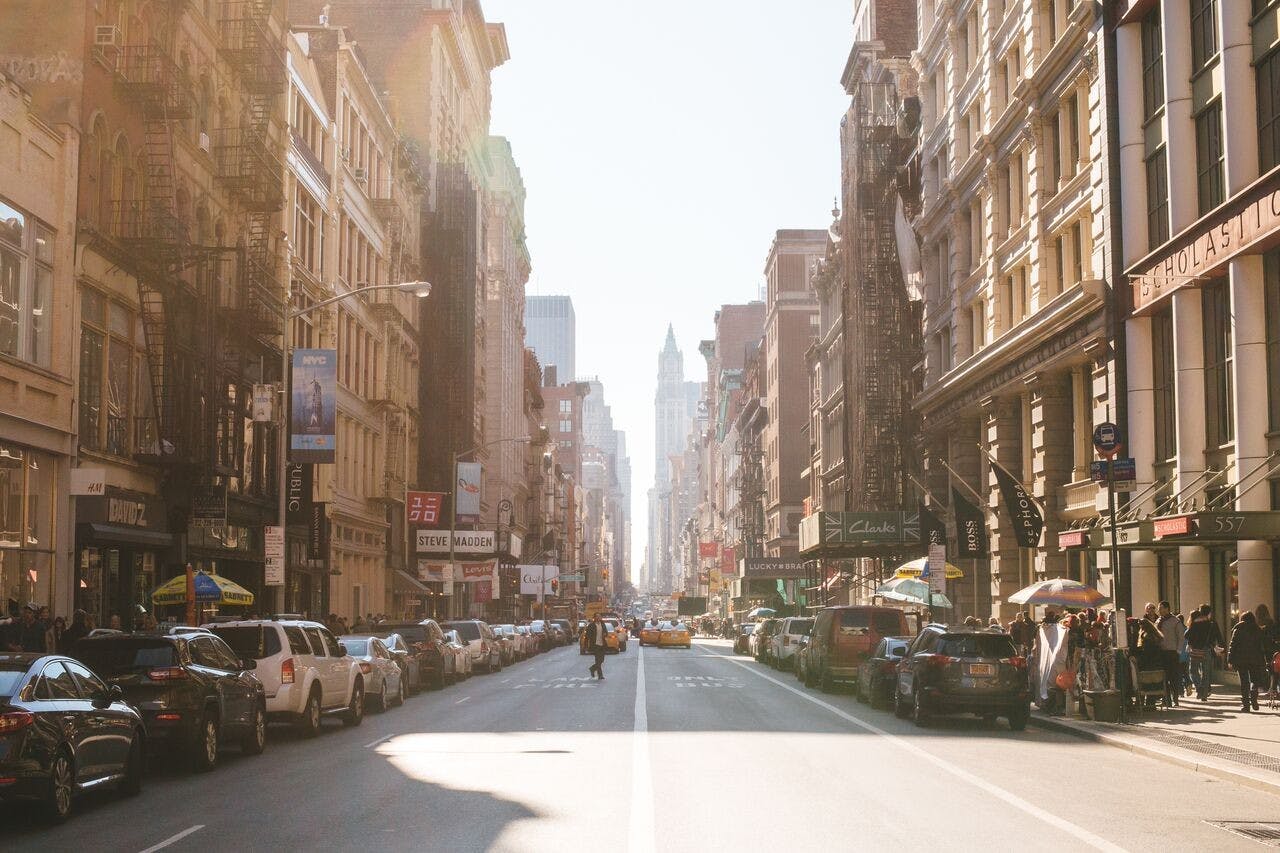 Broadway, New York
4) Sicily
This warm, mysterious and stunning island off the coast of Italy is your own personal oyster in September. The tourists have gone home, the beaches are free and the island's cities and attractions remain as amazing as ever. This epic travel destination can be regarded as timeless with its many layers of culture, history and architecture. Visit the Valley of the Temples, home to some of the most preserved ancient Greek temples in the world, or make the long walk or breathtaking drive up a mountain to Taormina where an enormous ancient Greek Theatre awaits you overlooking a once in a lifetime view of the Mediterranean Sea. Sicily is also home to a famous active volcano called Mount Etna that provides the land with rich soil for vineyards and the brave souls who inhabit the base of this ancient inferno. Walk the streets of Syracuse where there are local markets, castles, piazzas and the Ear of Dionysius, famous for its eerie acoustics formerly used as an ancient prison. Discover the art of this island's past, present and future.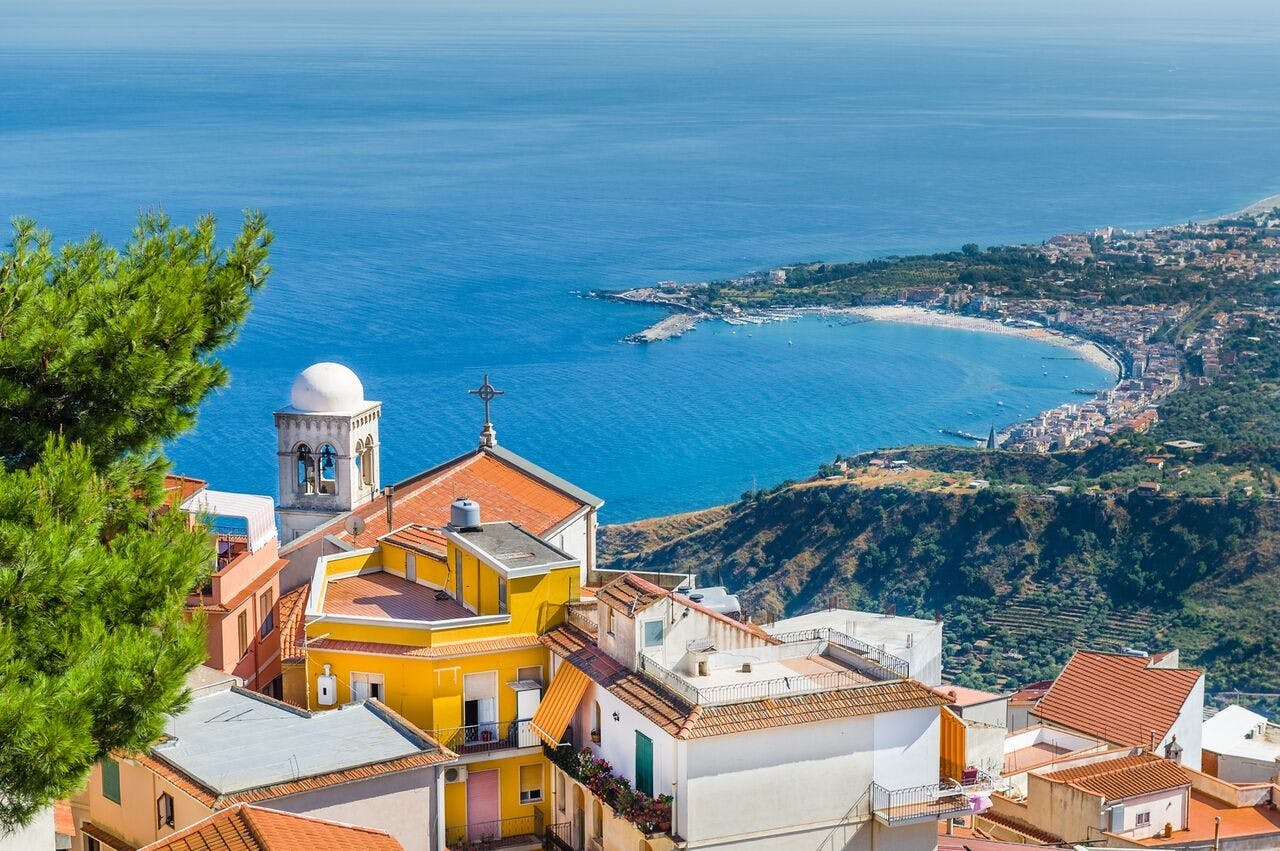 Taormina, Sicily
5) Athens, Greece
September is the perfect time of year to take a flight over to the birthplace of democracy. Athens is a sprawling city by the sea where you can eat and drink delightfully well while conversing about your new friend's philosophical point of view, as the Greeks take their ancient heritage seriously by remaining well versed in many interesting topics including local politics. There are many great cocktail bars and food hotspots throughout the city, although a great one with a particularly amazing view of the Parthenon at night is A for Athens with a rooftop patio overlooking the Acropolis. It would be a shame to visit Greece without enjoying at least a couple days on a Greek island; lucky for you September is a great time to do so. Make your way to the romantic island of Santorini, where you can take shore excursion, and get a delicious dinner view of one of the best sunsets in the world. Don't forget to try Greek coffee and explore the Greek countryside, as there are so many exciting places to visit in the Hellenic Republic.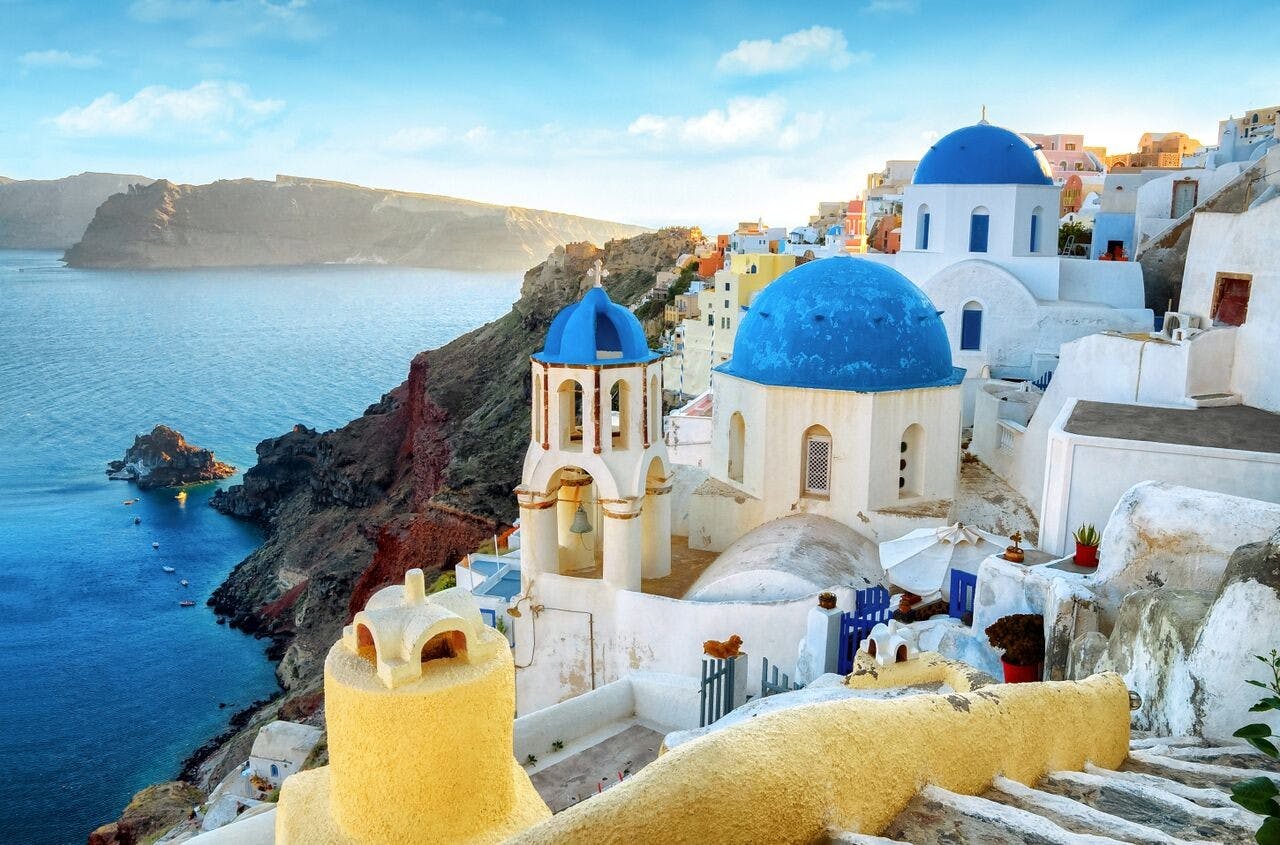 Santorini, Greece