With the help of our resident Russian, Musement shares some of St. Petersburg's must eats.
When people think of Russian food, usually borscht (sour beet soup) and beef stroganoff (sauteed beef in sour cream sauce) usually come to mind. While we most certainly stand by sampling these quintessential eats in Russia, there's plenty more where they came from. Here's a look at 13 foods to eat in St. Petersburg, our destination of the month, or anywhere in Russia for that matter. This list has a stamp of approval from Dina, Musement's resident Russian. However, if you're making your way around this majestic country, take care to keep an eye out for the countless regional specialties.
1. Pelmeni (Пельмени)
These Russian dumplings contain ground meat (usually a mix of beef and pork) and diced onions contained in simple unleavened dough,and they're usually topped with dill and served alongside sour cream or butter. They may often be served soup style in a meat broth.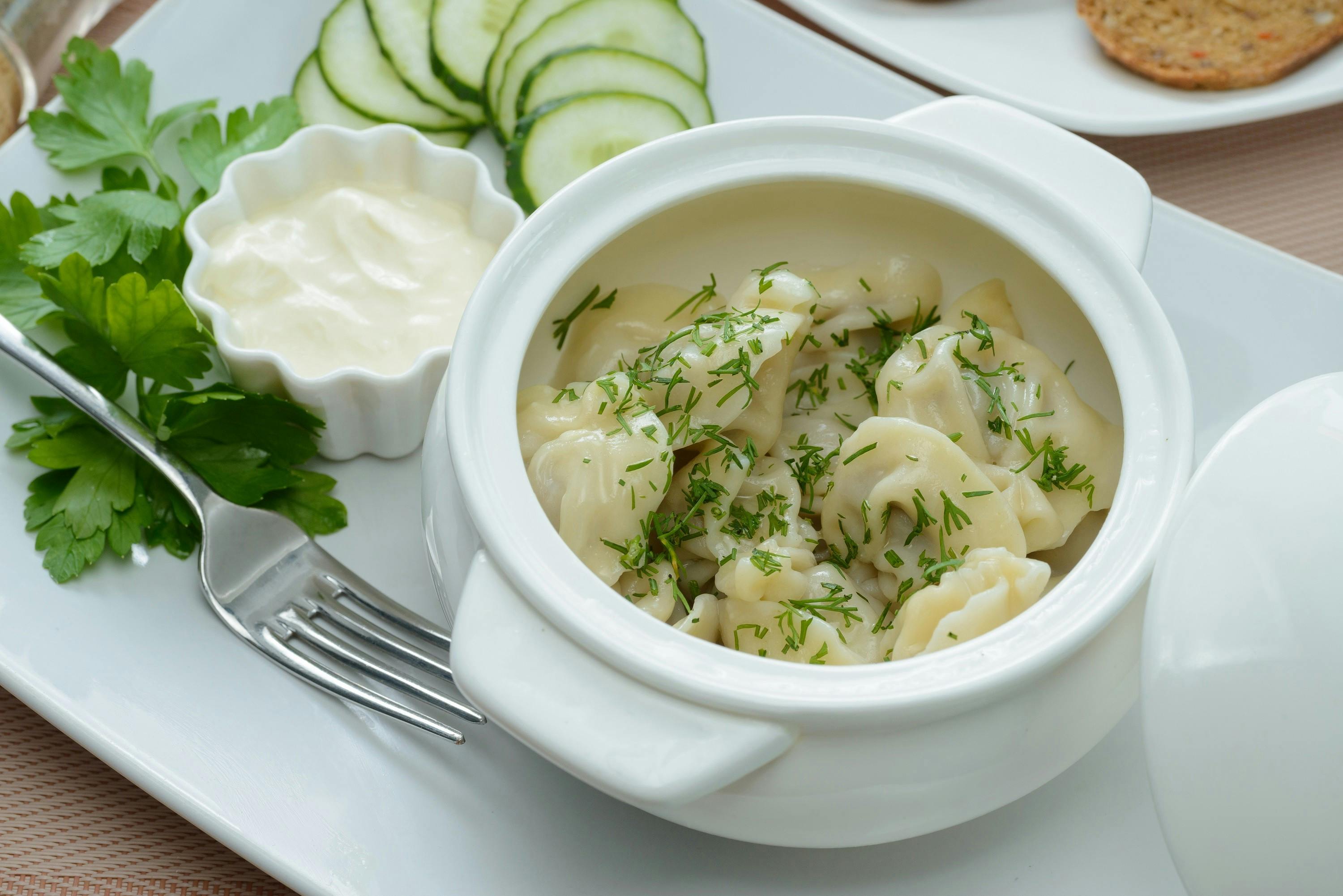 Pelmini with sour cream and dill
2.Solyanka (соля́нка)
This crowd-pleasing sweet and sour soup is popular not only in Russia, but other former Soviet Union countries, and many have their own variations. Russian Solyanka always contains pickled cucumbers that are cooked in a brine as a starting point, potatoes, and sour cream, Meat (some combination of beef, sausage, pork, chicken), fish (sturgeon, salmon or crayfish) or mushrooms are usually the soup's main component.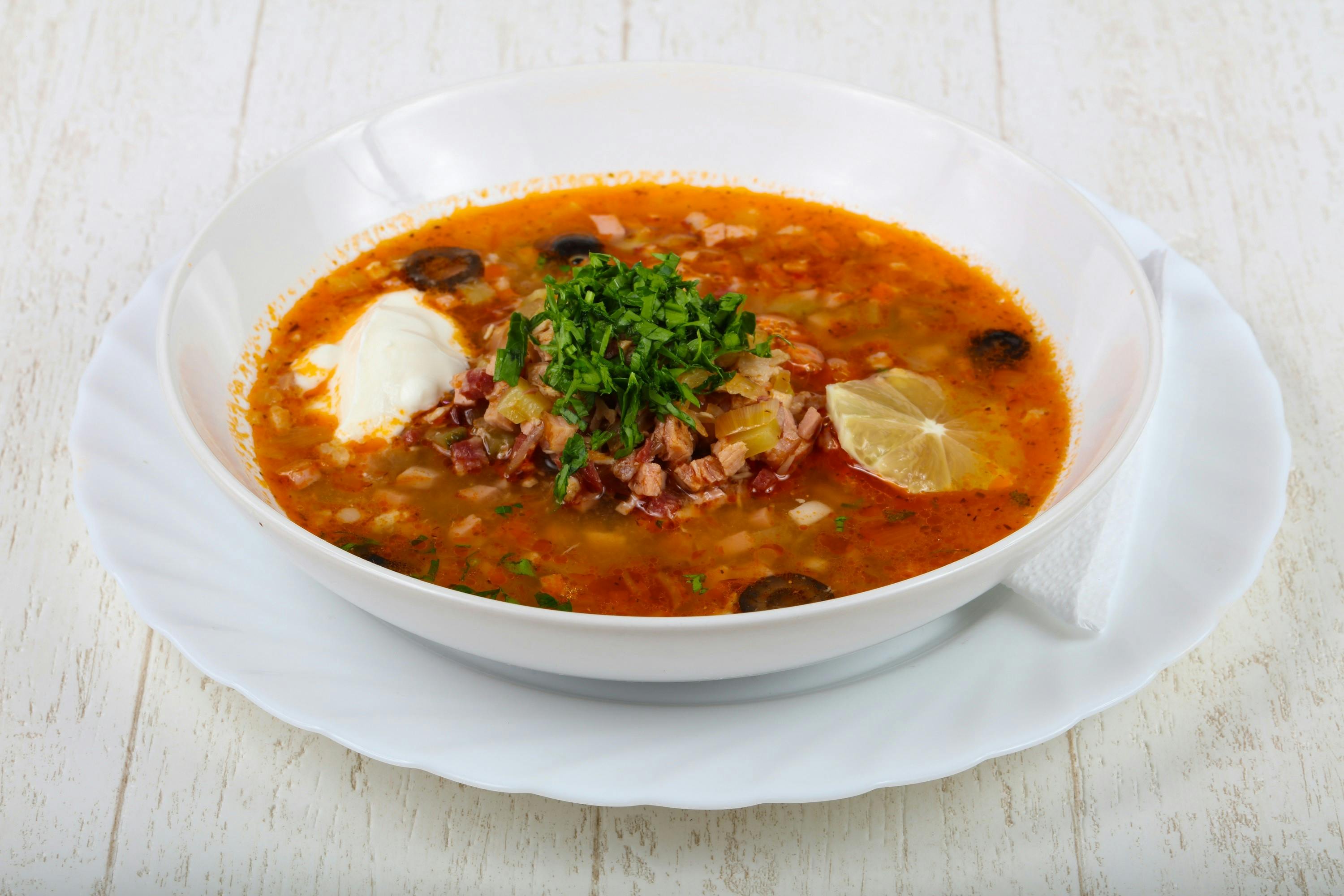 Solyanka, a signature soup of Russia
3.Blini (блины)
These thin, crepe-like pancakes are made from buckwheat flour and are almost always served with accompaniments like sour cream, jam, fruits, smoked salmon and (yes!) caviar.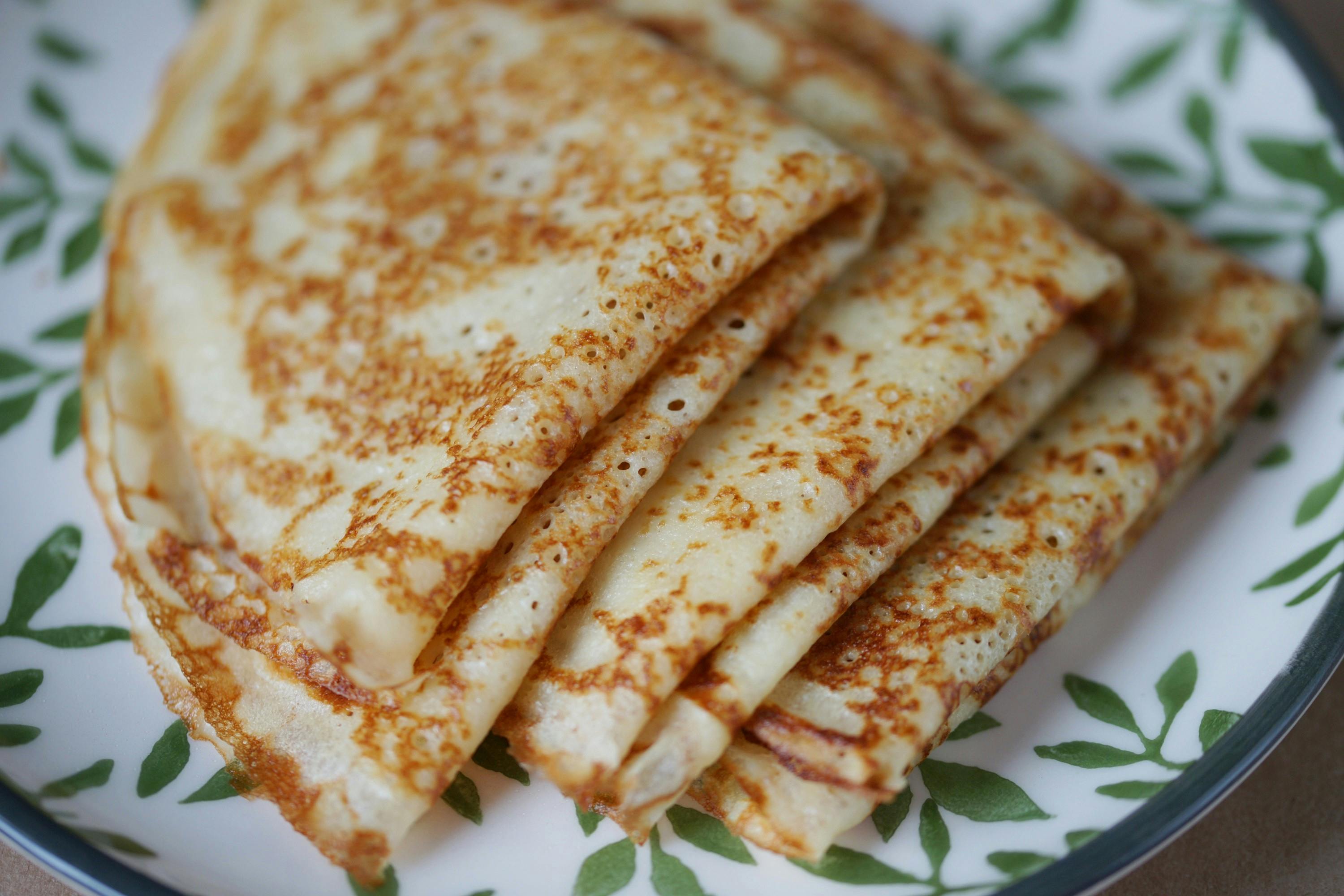 Blinis are one of Russia's most beloved eats
4. Pirozhki (пирожки)
These fried bread buns are available with a variety of fillings, from beef to vegetables like mashed potatoes, salmon, cabbage, mushrooms and more. And those are just savory! On the sweet side, you'll find jam; fruits such apples, plums or cherries; and dairy like quark or cottage cheese.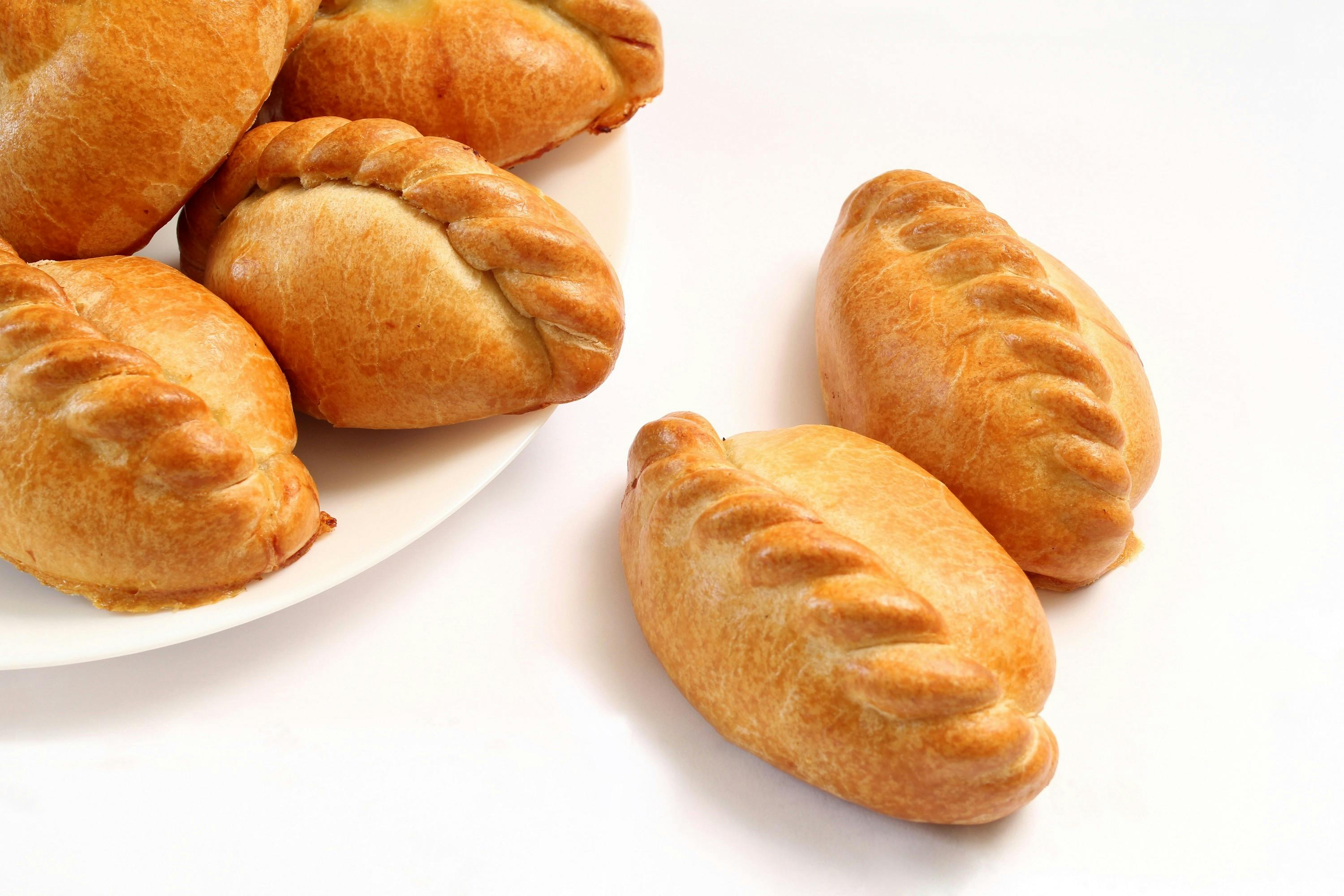 Pirozhky come with a variety of fillings that satisfy both sweet and savory cravings.
5. Koryushka (корюшка)
These lightly battered and fried smelt fish are typical of St. Petersburg, as they call the Neva River home. They're served a variety of ways with different sauces, and while April is prime season as that's when temperatures rise and the icy river thaws, you can usually find  Koryushka year round.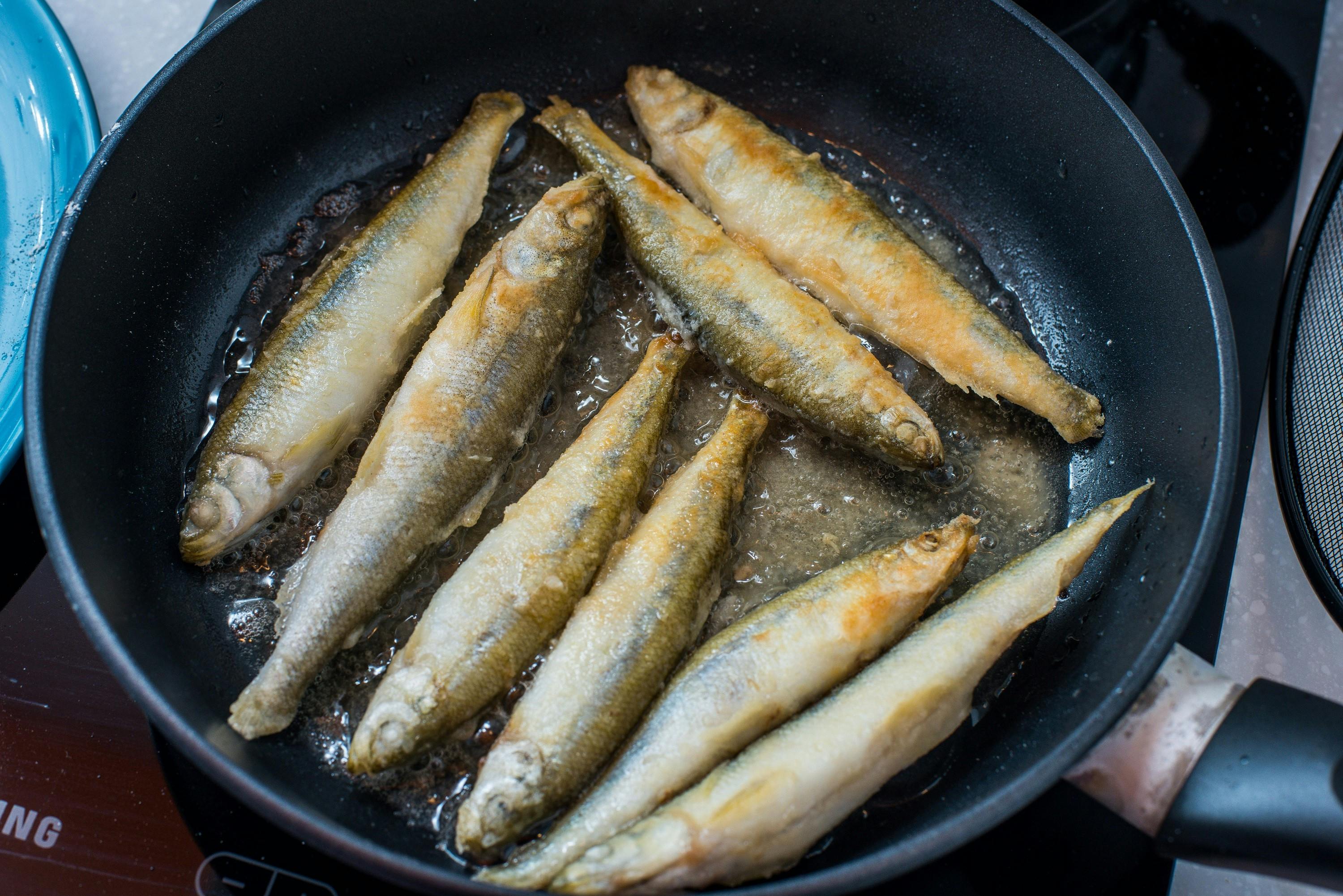 Koryushka, fried smelt fish, are typical of St. Petersburg
6.Golubtsy (голубцы́)
These typical cabbage rolls are made from cooked cabbage leaves stuffed with a variety of fillings. Mince meat (beef or pork, sometimes chicken) with rice or buckwheat. They can be topped different sauces such as tomato, or – like pelmini – sour cream and dill.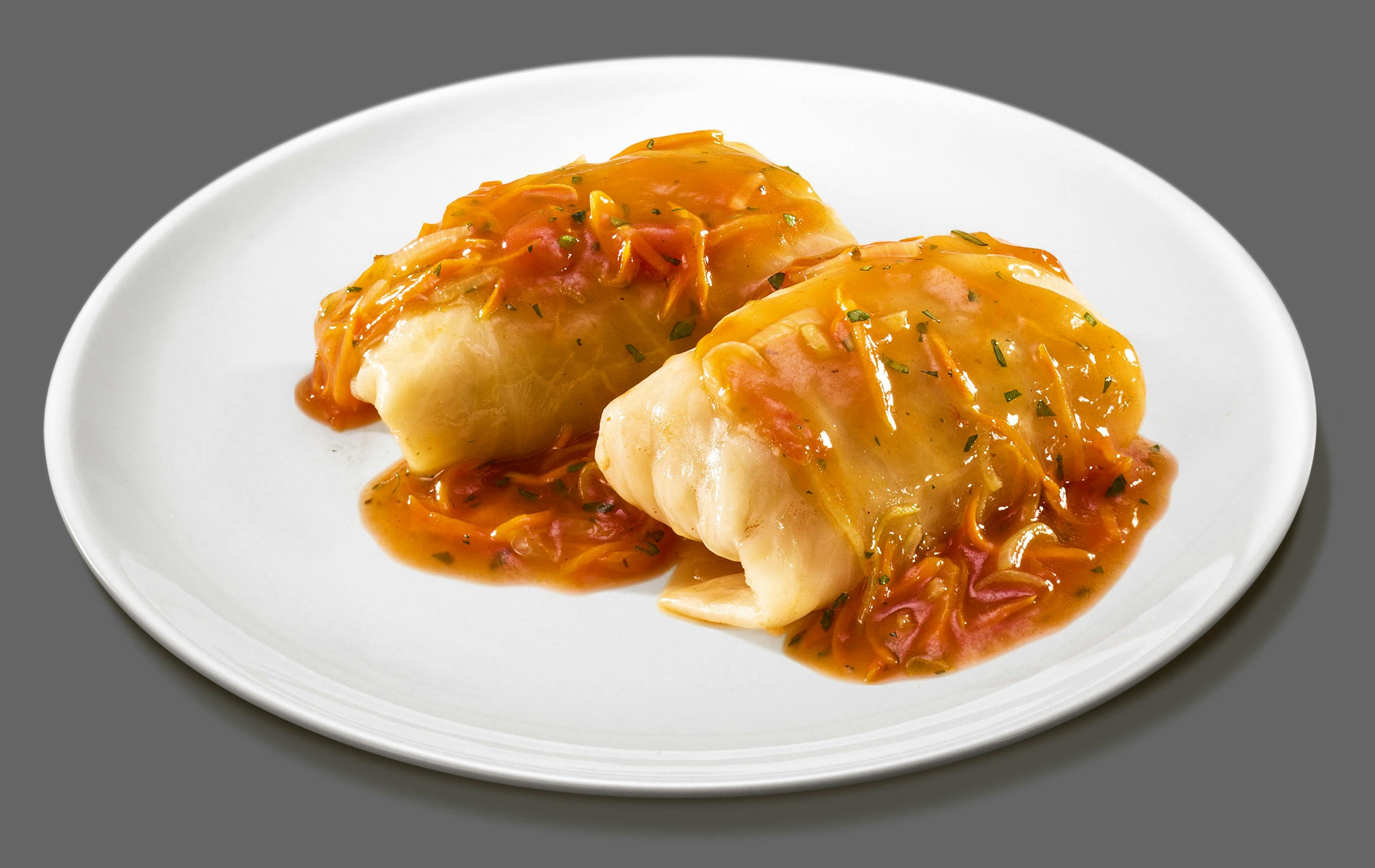 Golubtsy, stuffed cabbage rolls, are always a delight.
7. Okroshka (окрошка)
If you're visiting St. Petersburg during summer, you must sample this cold soup. Kvass, a beverage made from fermented rye bread, is added to a bowl of raw vegetables, boiled potatoes and, sometimes, meat.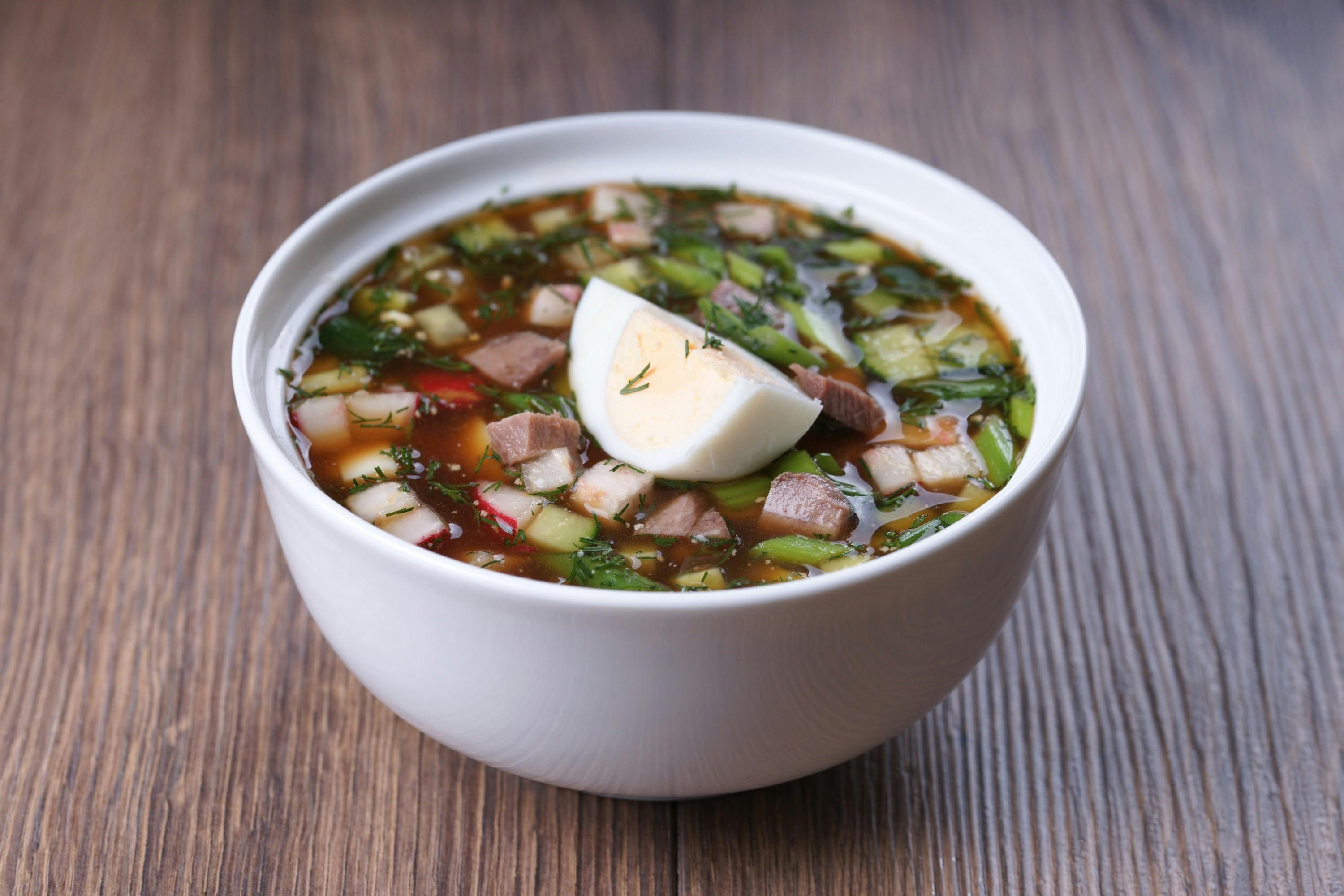 Okroshka, a refreshing summer soup
8. Khachapuri (Хачапури)
While Khachapuri is the national dish of Georgia, it's become popular in post-Soviet in Russia, and you'll find many places to nosh on this craveworthy fried cheese bread.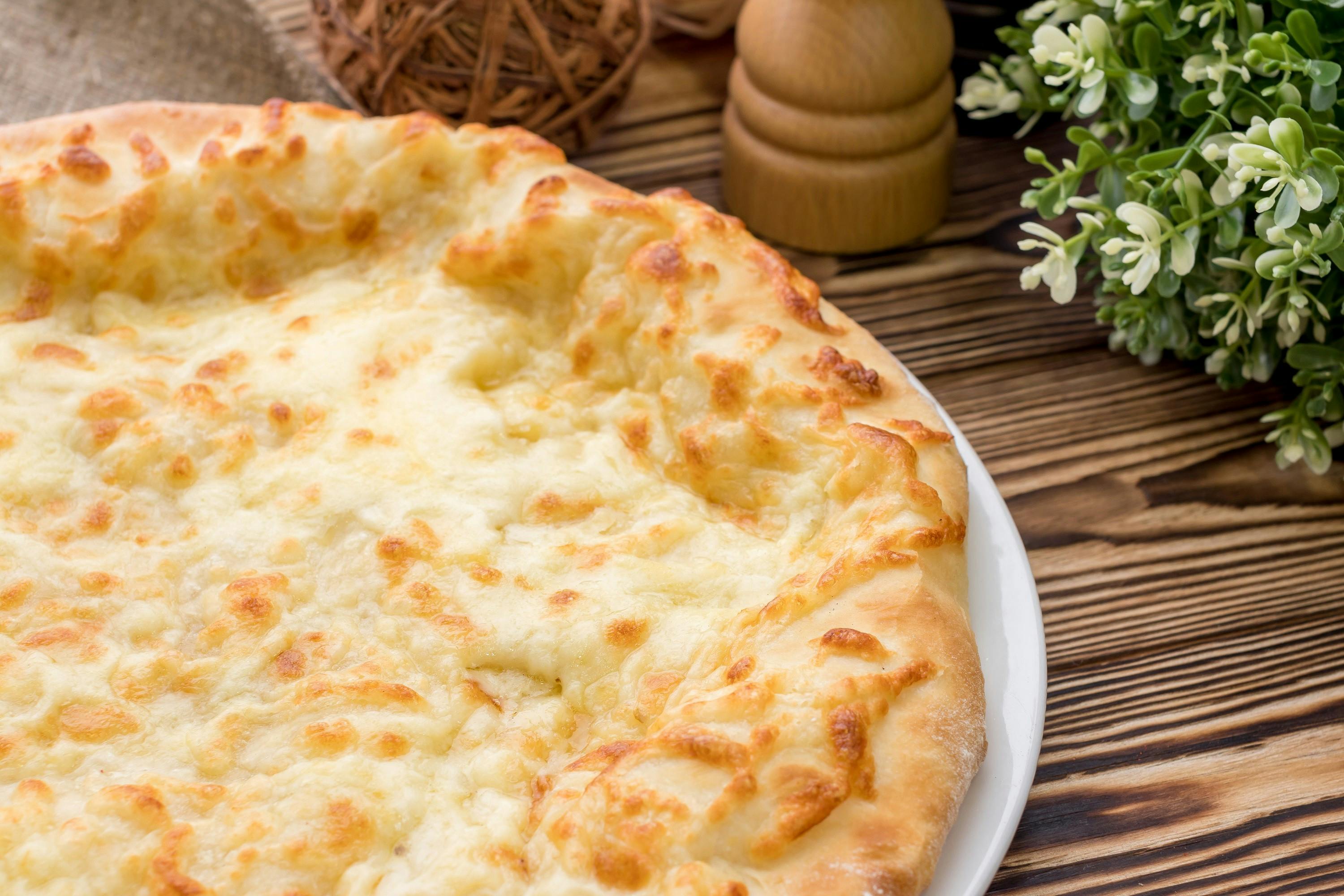 Khachapuri, an import from Georgia, has become popular Russian nosh.
9. Zharkoe (жаркое)
Hearty, meat and potato stew is made from beef, chicken, pork or lamb. It's perfect for those chilly Russian evenings.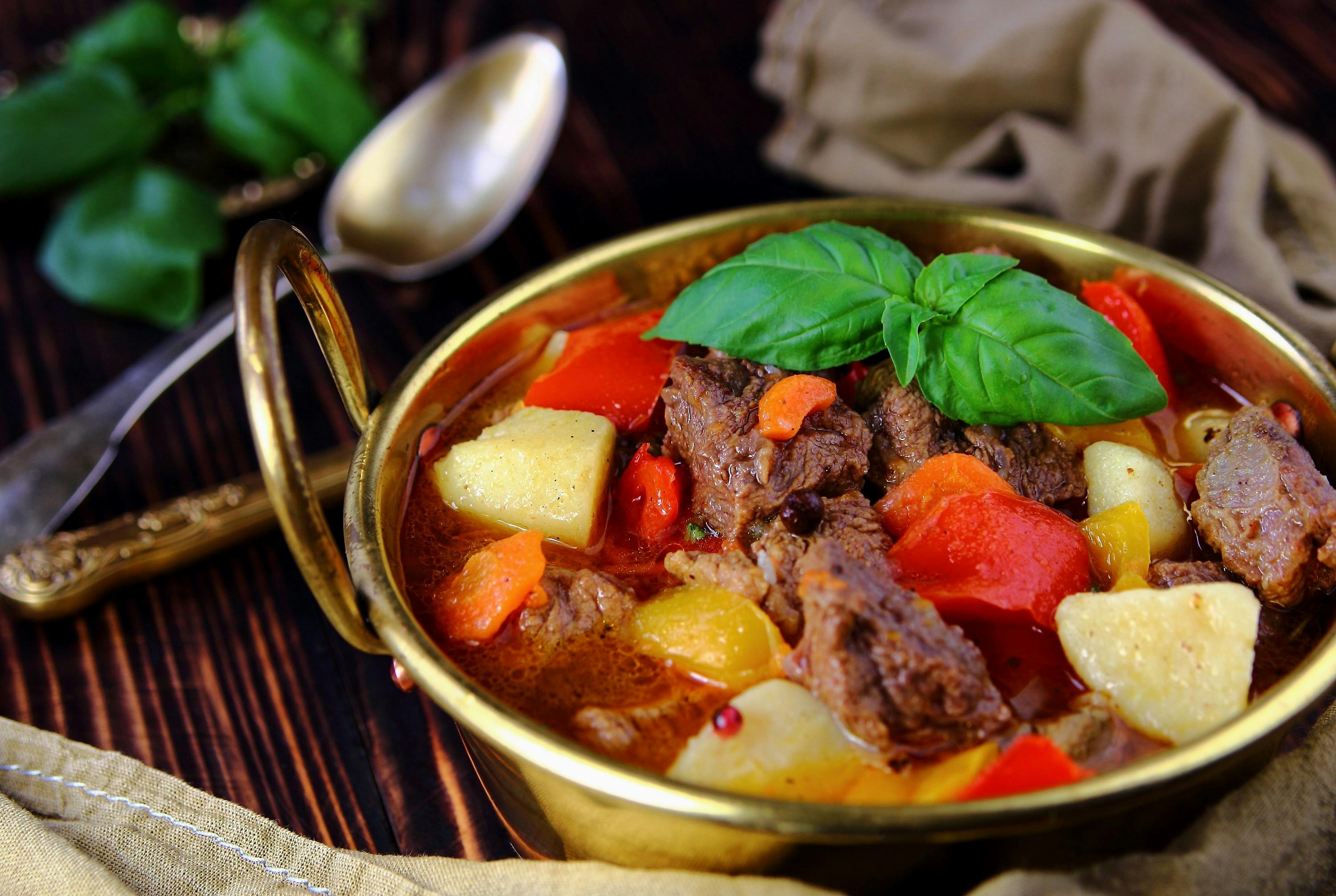 Zharkoe, a meat and potato stew perfect for those Russian winters.
10.Shchi (щи)
This typical cabbage soup has been part of Russian cuisine since the ninth century, and it has eventually evolved into its current incarnation, usually comprising meat (beef or pork), potatoes, vegetables and spices such as pepper and cloves. Sour Shchi contains sauerkraut.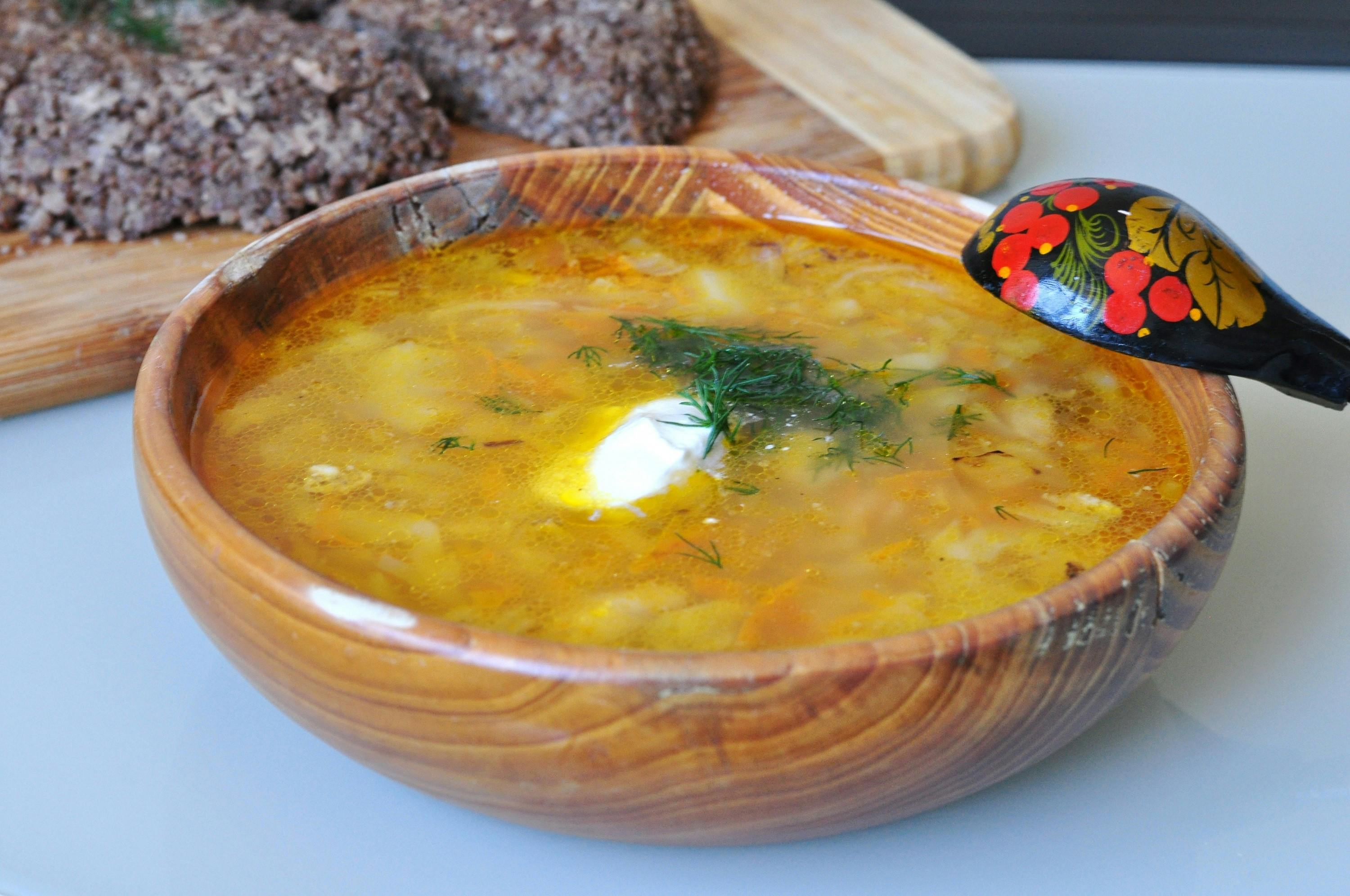 Shchi, a Russian cabbage soup.
11. Morozhenoe (мороженое)
Believe it or not, ice cream is popular year round in Russia. Called Morozhenoe, this ice cream is made from pure milk using higher ice to dairy ratio than the ice cream you might be accustomed to, resulting in a deeply creamy texture.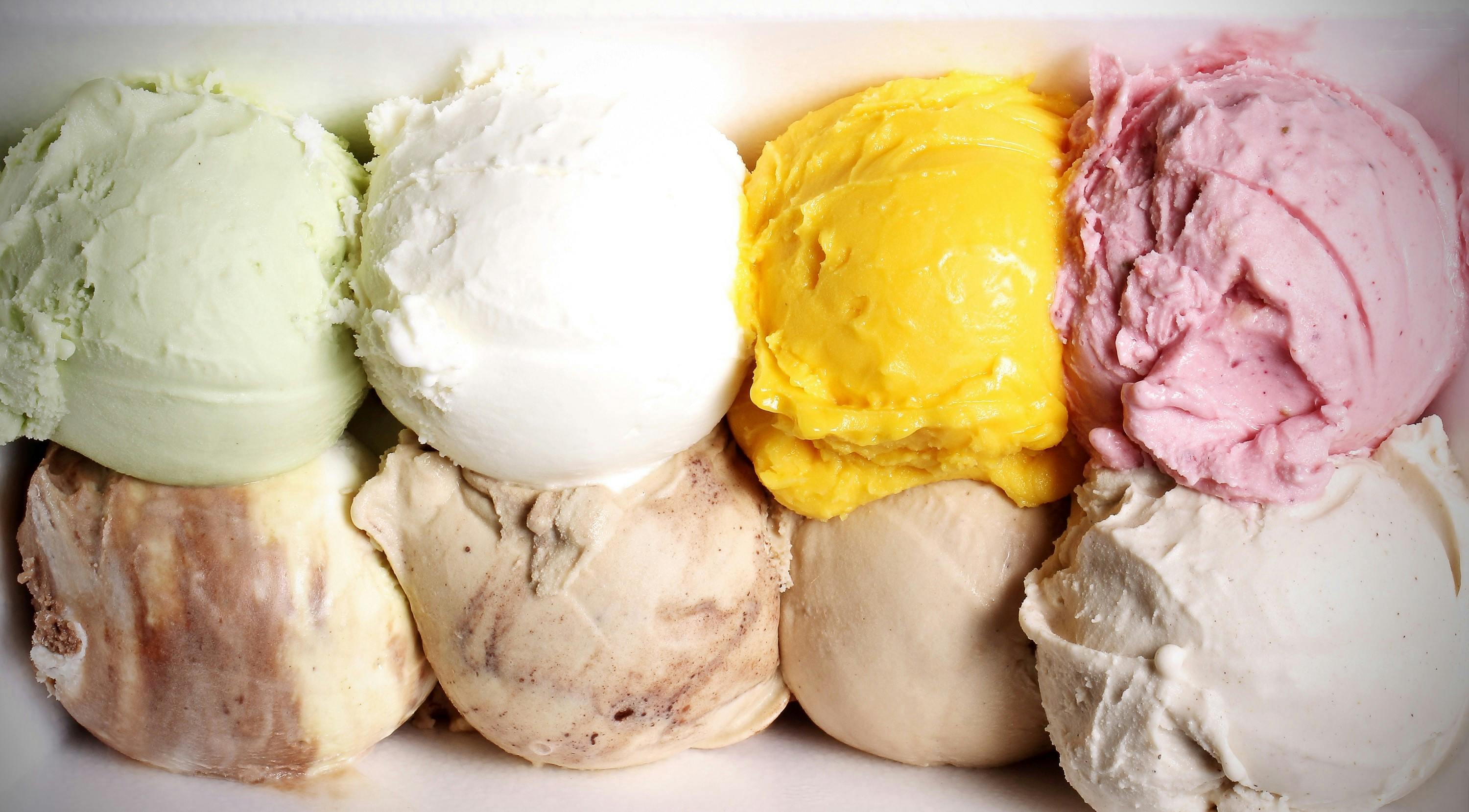 Morozhenoe, Russian ice cream, is popular year-round.
12. Tula Gingerbread (Ту́льский пря́ник)
This rectangular, imprinted Russian gingerbread is named for the city Tula, where it has been made since the 1600s, but can be found pretty much anywhere in Russia.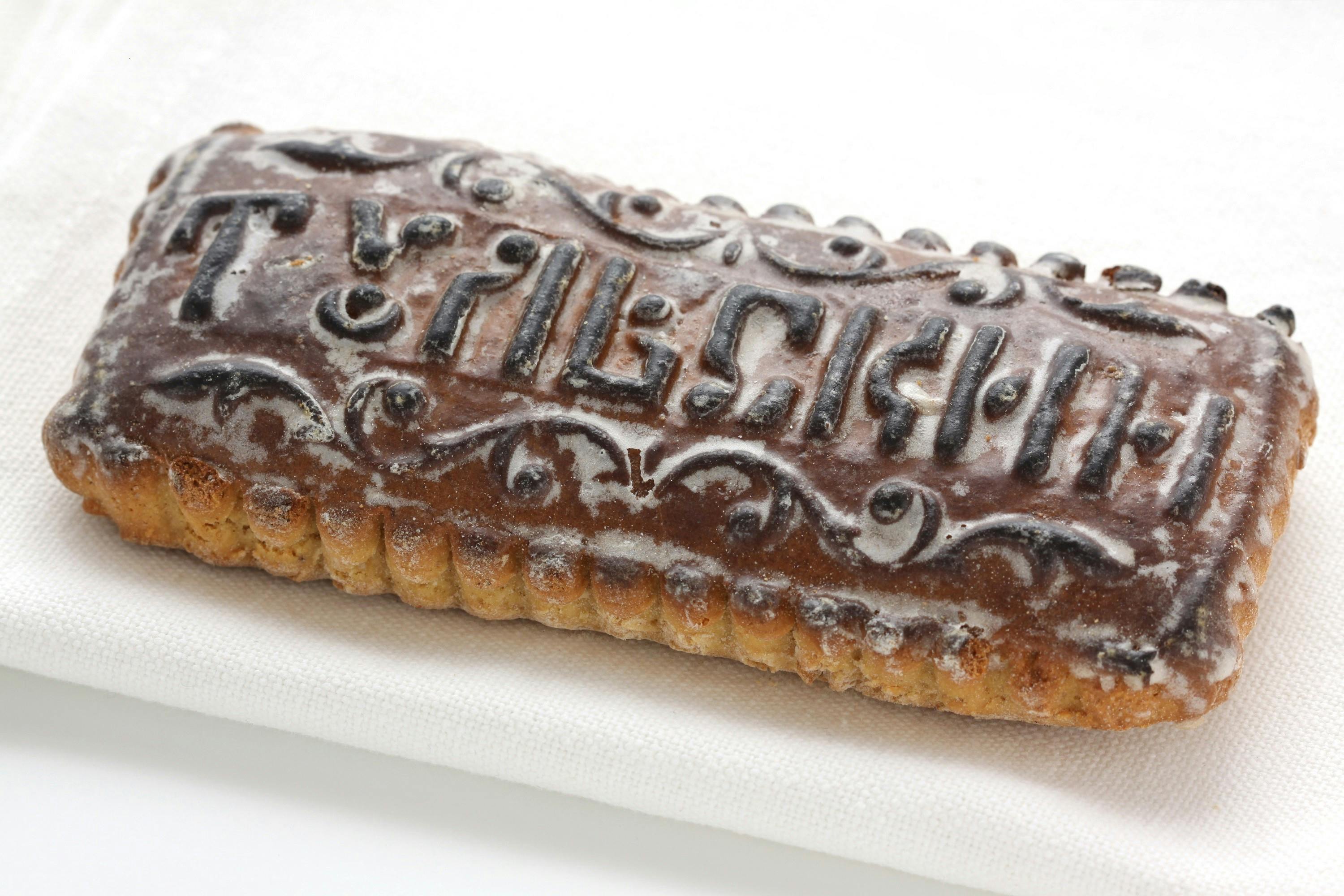 Satisfy a sweet tooth with some Tula gingerbread.
13. Chai tea (чай)
It's no secret that vodka is arguably the national drink of Russia, but let's not forget Chai: the typical spiced Russian tea. Enjoy it with a number of sweet and savory sides, but just don't drink it during a proper meal…save it for after.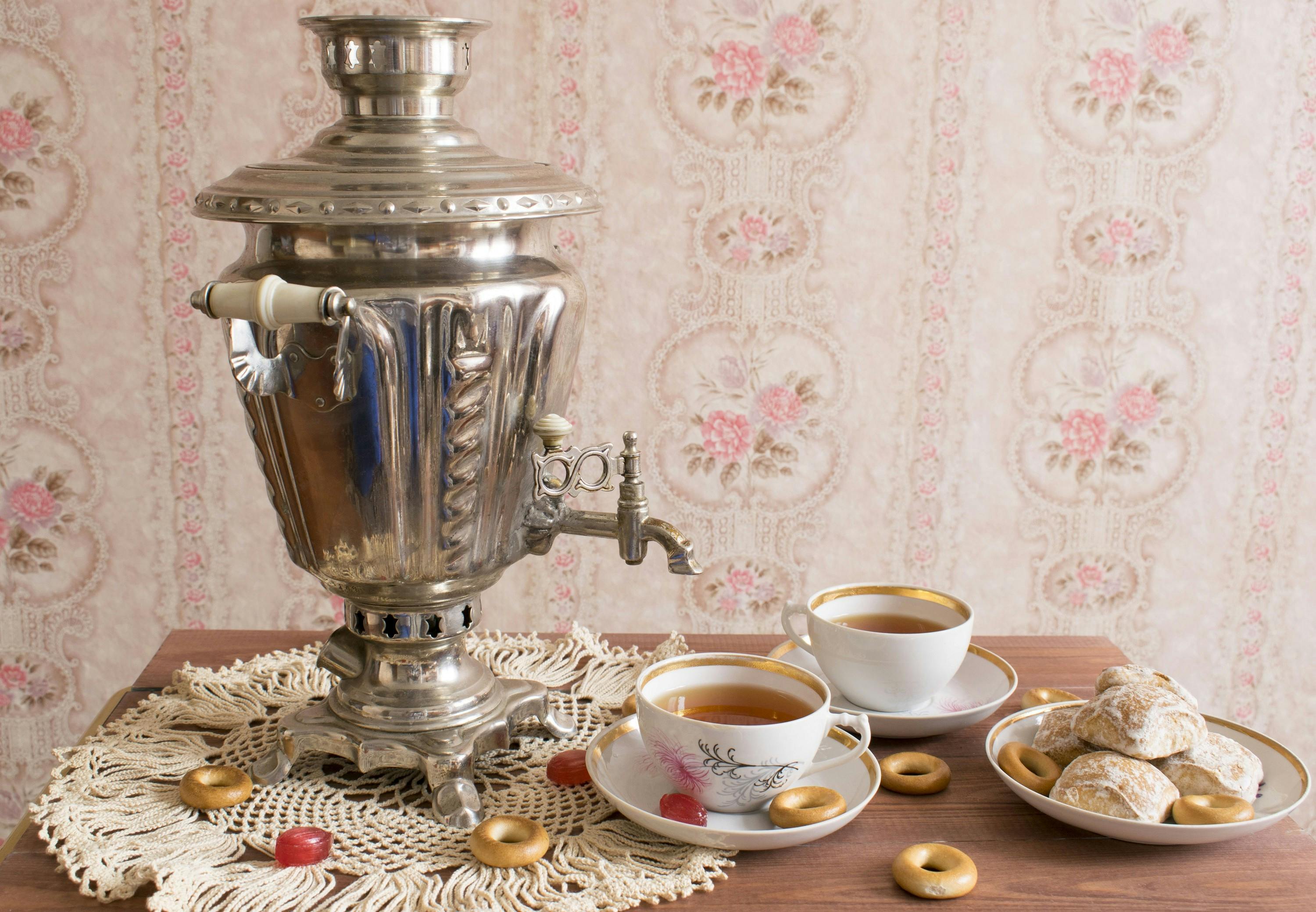 Don't forget to sip some Russian spiced Chai tea.