Here's a look at 10 different French spirits and the regions that they're from.
Yes, it's true, France is particularly renowned and respected for its wine and Champagne. However, that doesn't mean that the French limit their alcohol intake to just wine. Here's a list of ten different French spirits and the regions they come from.
Whether brandy or liqueur, each is linked to its region, representing part of its identity and the local tradition. This list is by no means exhaustive, so if we failed to mention one of your favorites, let us know in the comments.
1. Armagnac
A French brandy that's distilled from white wine, Armagnac was consumed as far back as the Middle Ages. Located in southwest France, the Armagnac wine region is in the heart of Gascony comprising the Gers, Landes and Lot-en-Garonne administrative divisions. The wine is distilled in a still and aged in oak barrels in accordance with tradition. Armagnac can be sipped as an aperitif in the form of a cocktail or served neat as an after-dinner drink, perhaps accompanied by a cigar. It is also used while cooking, particularly for a flambé or a sauce.
2. Cognac
Cognac, a neighbor of Armagnac, is another kind of brandy made from white grapes that is distilled and aged in oak barrels but produced in Charente. Their regional origin gives these two alcohols their own character, but other processes, such as distillation, also come into play. Armagnac is often distilled in a continuous Armagnacais still, while cognac is double distilled, following the Charentais distillation process.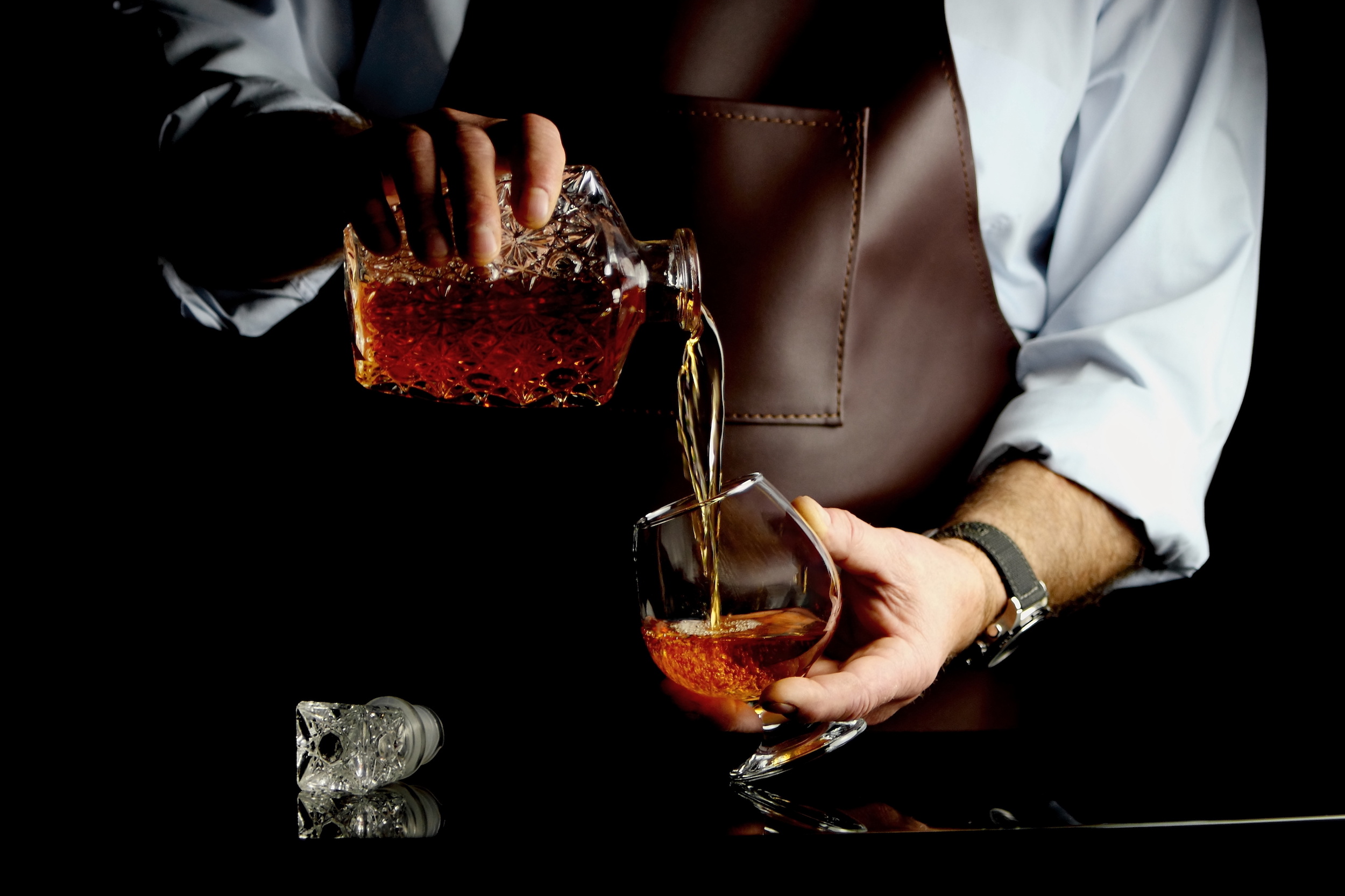 3. Floc de Gascogne
Floc de Gascogne is produced, unsurprisingly, in Gascogne. This aperitif wine is the perfect marriage of two-thirds grape juice and one-third Armagnac. It can be white or rosé, and served as an aperitif, a dessert wine, or perhaps as the base for a refreshing cocktail.
4. Calvados
An apple brandy is produced in Normandy, Calvados can be served as an aperitif or post-dinner drink, but it also, not surprisingly, pairs perfectly with apples such as in an apple mojito or in the famous trou Normand, a small glass of Calvados served between courses during a long meal. As meals tend to be shorter nowadays, the trou Normand often finishes a meal, always accompanied by a scoop of–preferably apple–ice cream or pear sorbet.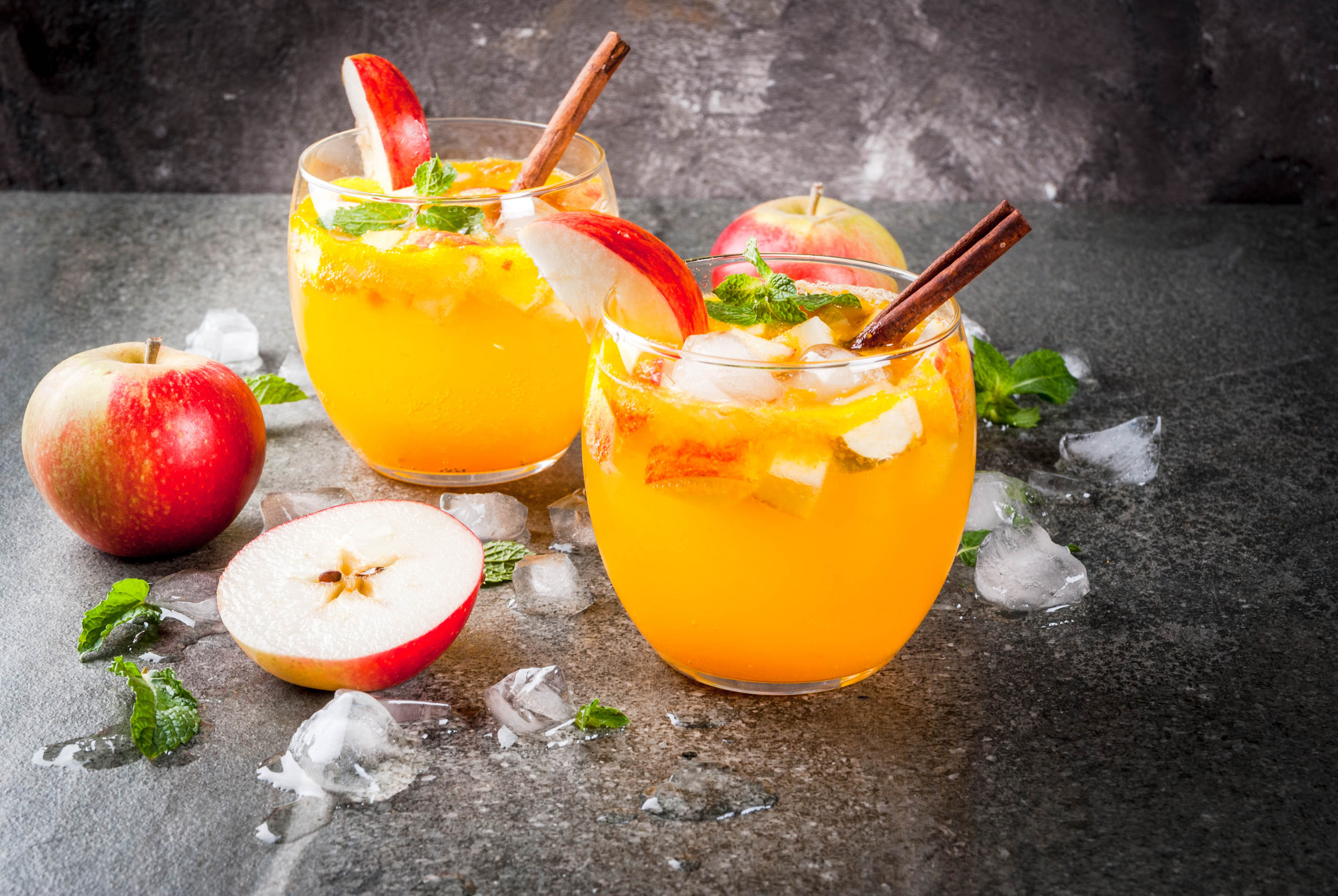 5. Génépi
Génépi is a traditional alpine liqueur that dates back to the Middle Ages. Its name comes from the aromatic plant used to produce it. It's best enjoyed after a hearty meal paired with some raclette cheese at the end of a long day of skiing.
6. Cointreau
Cointreau, from the Pays de la Loire, is a bittersweet orange liqueur made three kinds of peels. In 1898, Cointreau merged with Rémy Martin, and Rémy Cointreau was born. Gourmands will be glad to learn that there is also a Rémy Cointreau Gastronomie range that includes Cointreau-based chocolates, desserts and pastries.
7. Kirsch de Fougerolles
Kirsch de Fougerolles, produced in Franche-Comté, is the fourth brandy to have obtained the Appellation d'Origine Contrôlée (AOC) designation and the first brandy made from stone fruits to receive this status. It's made from geans, or very sweet small cherries – yum!
8. Martinique rum
France isn't restricted to the mainland, of course. If you have the opportunity to travel to any of the overseas territories, Martinique in particular, make sure you enjoy a glass of rum. Made from sugar cane, it can be aged, white or dark, and sipped neat or–and perhaps most often–in refreshing cocktails like a Ti' Punch, Planteur or Daiquiri.
9. Breton cider
The idea of eating a Breton crepe or galette without cider to wash it down is quite simply unthinkable. Made from apples, it can be brut (dry and strong) or doux (sweet) but is always low in alcohol. Its golden-brown hue, fine bubbles and fruity aroma make it the perfect partner for a meal. In Brittany, ask for a Kir Breton for an aperitif.
10. Pastis
Pastis is the classic Provencal aperitif drink. Made from star anise, aniseed and licorice, it's refreshing and tastes a bit like the holidays. If you're ever in Marseille, ask for a Ricard, the "real pastis of Marseille".