Gourmet minded travelers adore Sicily for its varied wines just as much as its equally varied cuisine. Here, one Sicily lover shares ten of the best Sicilian wines and how she became hooked on them.
My wine tour of Sicily started ten years ago with a visit to a baglio, a country estate that produces wine, outside of Palermo. We walked through the vineyards with the winemaker, tasted wines made from the indigenous grape varieties of Catarratto and Nero d'Avola, and savored a dinner complete with wine pairings. I was hooked.
For our next adventure, we drove west to taste the nutty and complex Marsala wines, then flew to the island of Pantelleria where the low vines grow in sandy soils. We nibbled on cassatedde, pastry pockets filled with ricotta cheese and drizzled with honey, and sipped on sweet Passito wine that encapsulated golden raisins in a bottle.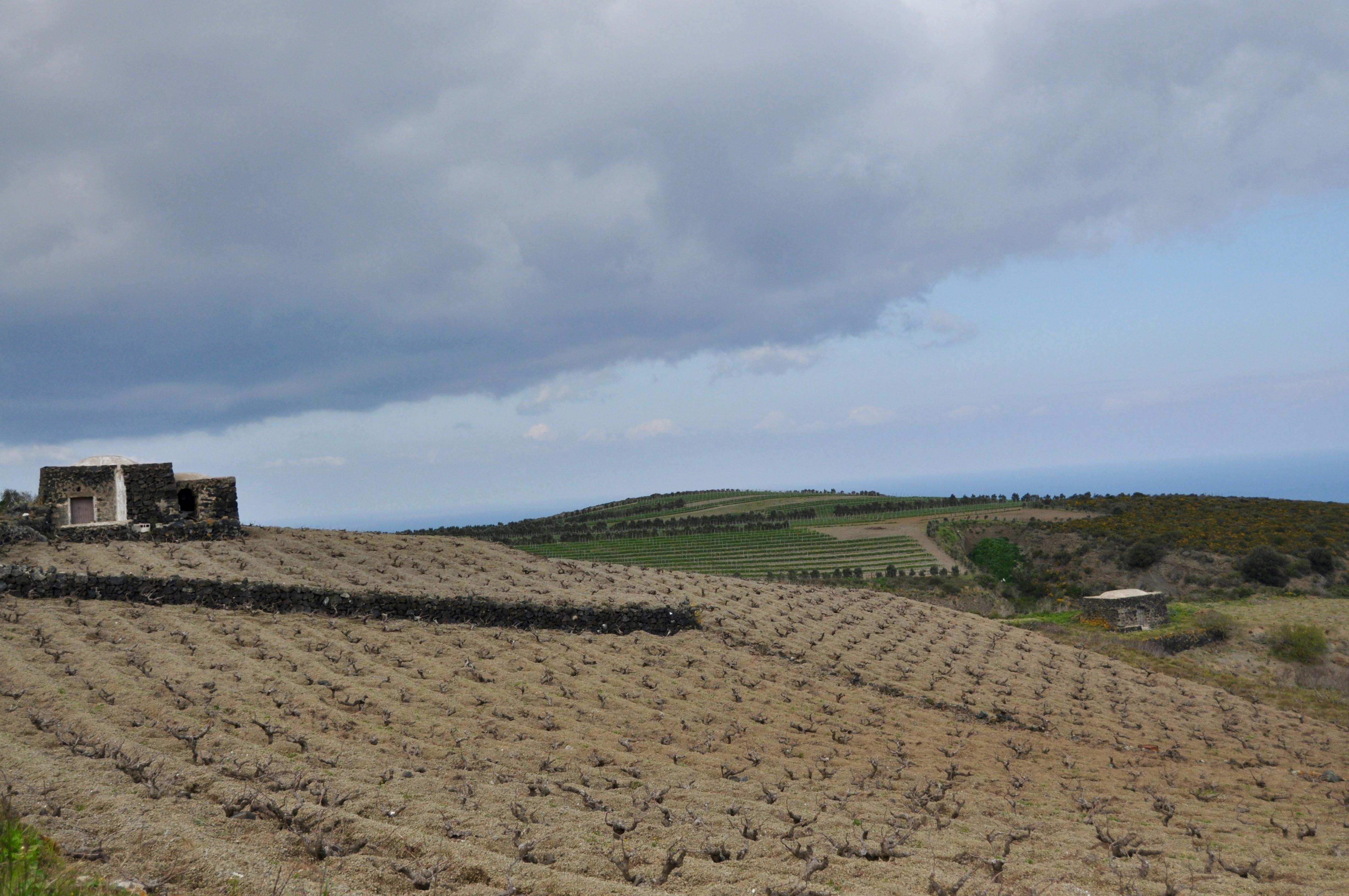 Pantelleria, photo: Gina Tringali
Our next trip brought us to the south-west coast and Ragusa, home to the Frappato red grape variety with delicate aromas of strawberry, raspberry, and mint. I fell in love with this versatile red wine as well as with the young winemaker who had made a name for herself as a champion for Frappato. In Ragusa, we met Cerasuola di Vittoria, an elegant blend of Nero d'Avola and Frappato grapes. Unlike the 100% Nero d'Avola wines we'd tried, Cerasuola di Vittoria was elegant, refined and smooth.
Mount Etna, on the east coast of Sicily where the oldest grapevines are found, was the destination of our next wine holiday. Etna is Sicily's hottest wine region known for both red and white blends that have aging potential. We tasted white, rose and red wines at three estates and ate a home-cooked meal in the backdrop of the volcano.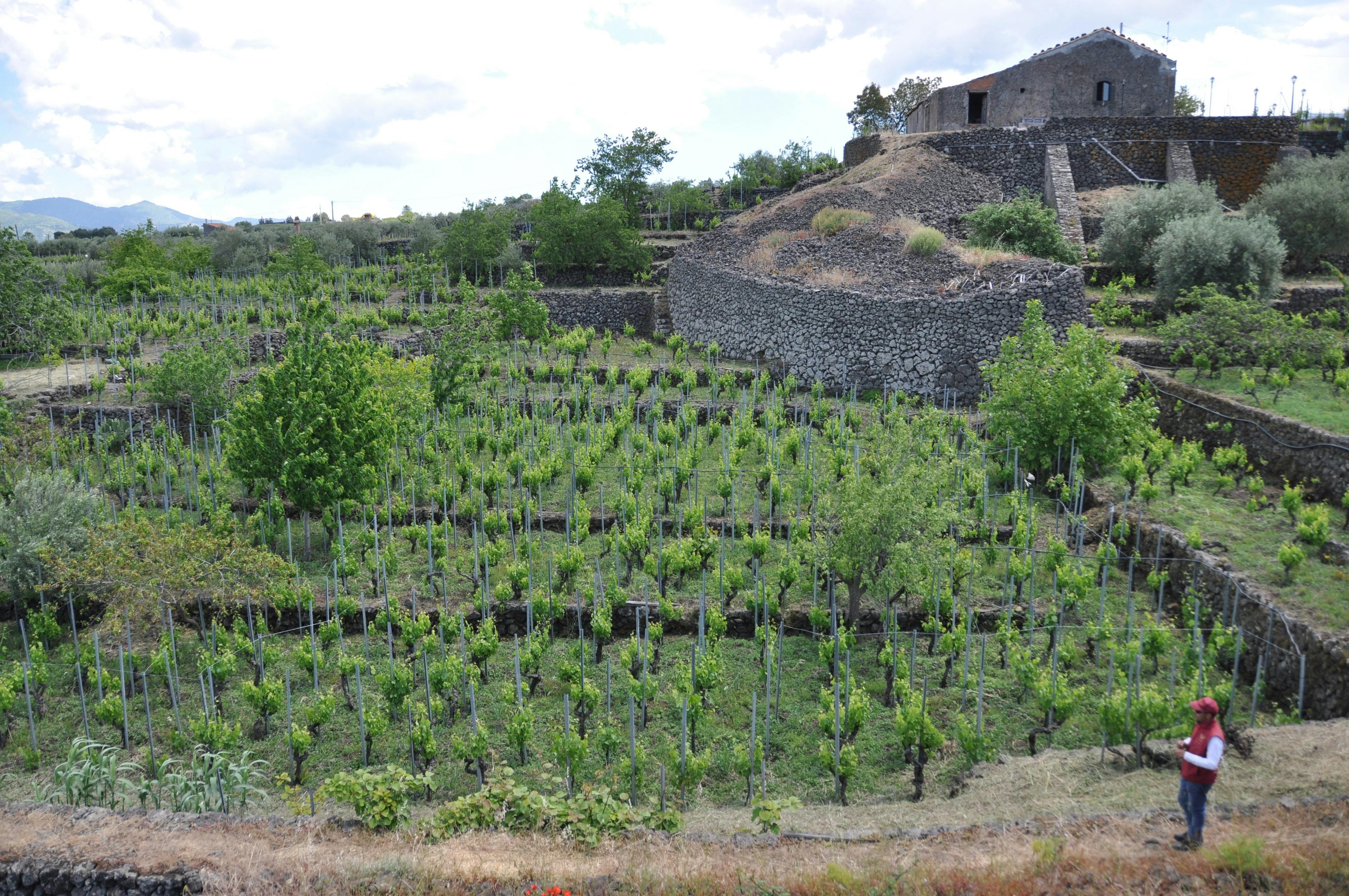 Mount Etna, photo: Gina Tringali
Grapes are planted all over Sicily. In fact, the Sicilians have been making wine for around three thousand years, so it should come as no surprise that getting to know Sicilian wines is a never-ending pursuit. Ten years later, there's so much more to discover. Whether you're visiting the island or looking to better navigate your way around an Italian wine list, here are ten of the best Sicilian wines.
1. Hailing from western Sicily, Marsala is a fortified wine used for cooking in dishes like chicken marsala to create a rich caramelized sauce, but there is much more to this wine! When it's dry and nutty, it's perfect for sipping like sherry while a caramel-sweet version perfectly complements Sicilian sweets like cassata.
2. Carricante is grown on the eastern slopes of Mount Etna mainly in the province of Catania. Carricante comprises a minimum of 60% of Etna Bianco (white) wines. The remaining 40% is a blend of Sicilian white varieties. If you find a 100% Carricante wine, it boasts citrus, orange blossom and anise aromas, bright acidity and minerality.
3. Grillo and Catarratto are both white grapes traditionally used in Marsala production. They are cultivated all over the island, but most notably in the provinces of Palermo, Agrigento, and Trapani. When treated well, Catarratto can make a wine that is fresh and delicate with bright citrus and herbal aromas and grillo is medium to full-bodied with slightly herbaceous and floral notes.
4. Grecanico has been cultivated on Sicily for centuries mainly around Trapani, Palermo, and Agrigento. Grecanico is principally a variety used in blends. It has a fresh apple taste and good acidity. When blended with Inzolia, the wine is nutty and honey like in character.
5.  Inzolia is one of the ancient white grape varieties of Sicily used for Marsala and principally cultivated in the province of Palermo. The best versions have a nutty character and are refreshing like an ocean breeze.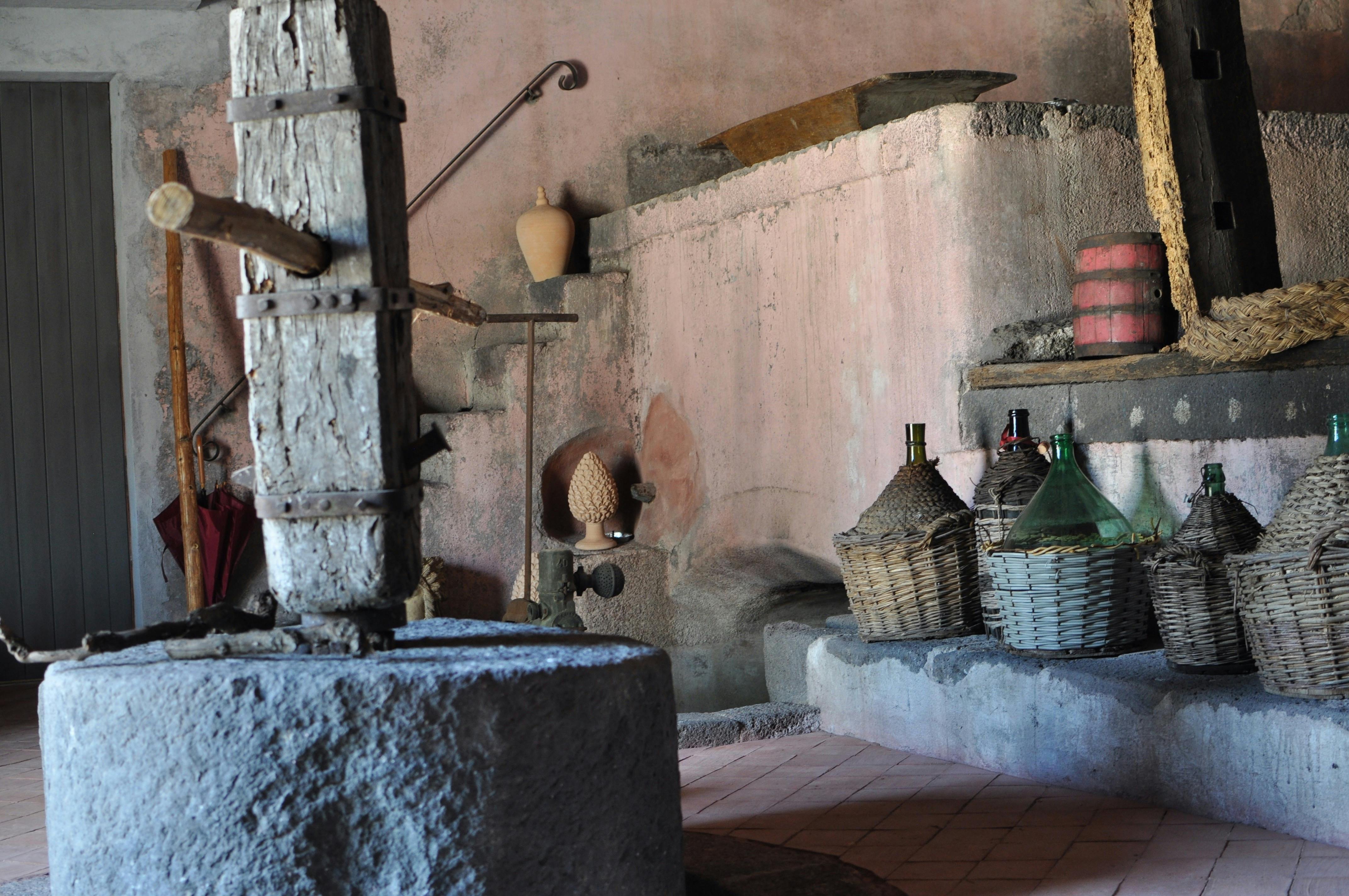 Palmento, photo: Gina Tringali
6. Amongst the famous sweet Sicilian Passito wines is the orangey-colored Malvasia di Lipari. Planted in the volcanic ash of the Aeolian islands of Salina and Lipari, the malvasia grape evokes honey, citrus blossoms and freshly picked apricots in a glass. It's best served slightly chilled with a Sicilian dessert like cannoli.
7. Zibibbo (Muscat of Alexandria) is a widely planted grape that is the base for the naturally sweet passito wines of Pantelleria. More caramel and honey concentrated that Malvasia di Lipari, it has aromas of apricots, candied orange peel, and fresh figs.
8. Until recently Frappato was mainly blended with other varietals without ever stepping into the limelight. Planted mainly in the province of Ragusa, particularly near Vittoria, this fruity, playful and fresh red is an explosion of red fruit and savory and floral notes like saltiness, lavender, and freshly mowed grass.
9.  Nerello Mascalese and Nerello Cappuccio are the grape varieties behind the famous Etna Rosso wines. Nerello Mascalese is the star. It can be enjoyed at any age and is likened to fine Pinot Noir. Usually light in color and alcohol, the first sip contains a burst of red-fruit flavors, followed by lively acidity and gentle tannins, making it delightfully easy to drink.
10.  Nero d'Avola (meaning "Black of Avola") is the most widespread native red grape variety planted in Sicily. Robust red Nero d'Avola was my Sicilian grandparents' wine of choice. As you travel around Sicily, try Nero d'Avola at every stop. With time, two winemaking styles prevail. The first style is dark and concentrated with black fruit aromas with coffee, chocolate, and tobacco flavors from aging in oak barrels. If you like Cabernet Sauvignon this is your wine. The second style is more elegant with red cherry fruit flavors, fresh grassy notes and little if any oak aging.