France is famous for its wine, so here's a look at five of the top wine regions you should visit.
It's no secret that wine is an integral part of French heritage. The diverse climate of France along with its variety of terroirs are ideal for harvesting a variety of grapes, rendering French wine among the world's most revered. Every year, France and Italy compete for the title of the world's leading wine producer. Seventeen out of twenty-two regions produce more than 3,200 wines over an area of 835,805 hectares! That being said, it is not always easy to find your way around, so we put this list together.
Whether you're planning to explore France or are just looking to uncork a good bottle of French wine, here's a look at five of the top wine regions of France.
1. Champagne
Let's face it…part of the reason why French wine is so world renowned is due to Champagne. This prestigious sparkling wine is made from Pinot Noir, Pinot Meunier and Chardonnay grapes using a particular technique that involves a second fermentation occurring in the bottle. Champagne is not insignificant…we tend to drink it in honor of significant life events, celebrations and milestones. Located near Reims, the region's calcareous marly soils combined with the dual oceanic and continental climatic influence production.  Dom Pérignon is probably the best-known house as its namesake Benedictine monk invented Champagne. In fact, it's even possible to visit his tomb when you're in the region! Bollinger is also very well known. Besides being much appreciated by British rulers, Bollinger is also beloved by James Bond. Other prestigious houses include Moët & Chandon, Veuve Cliquot and Taittinger.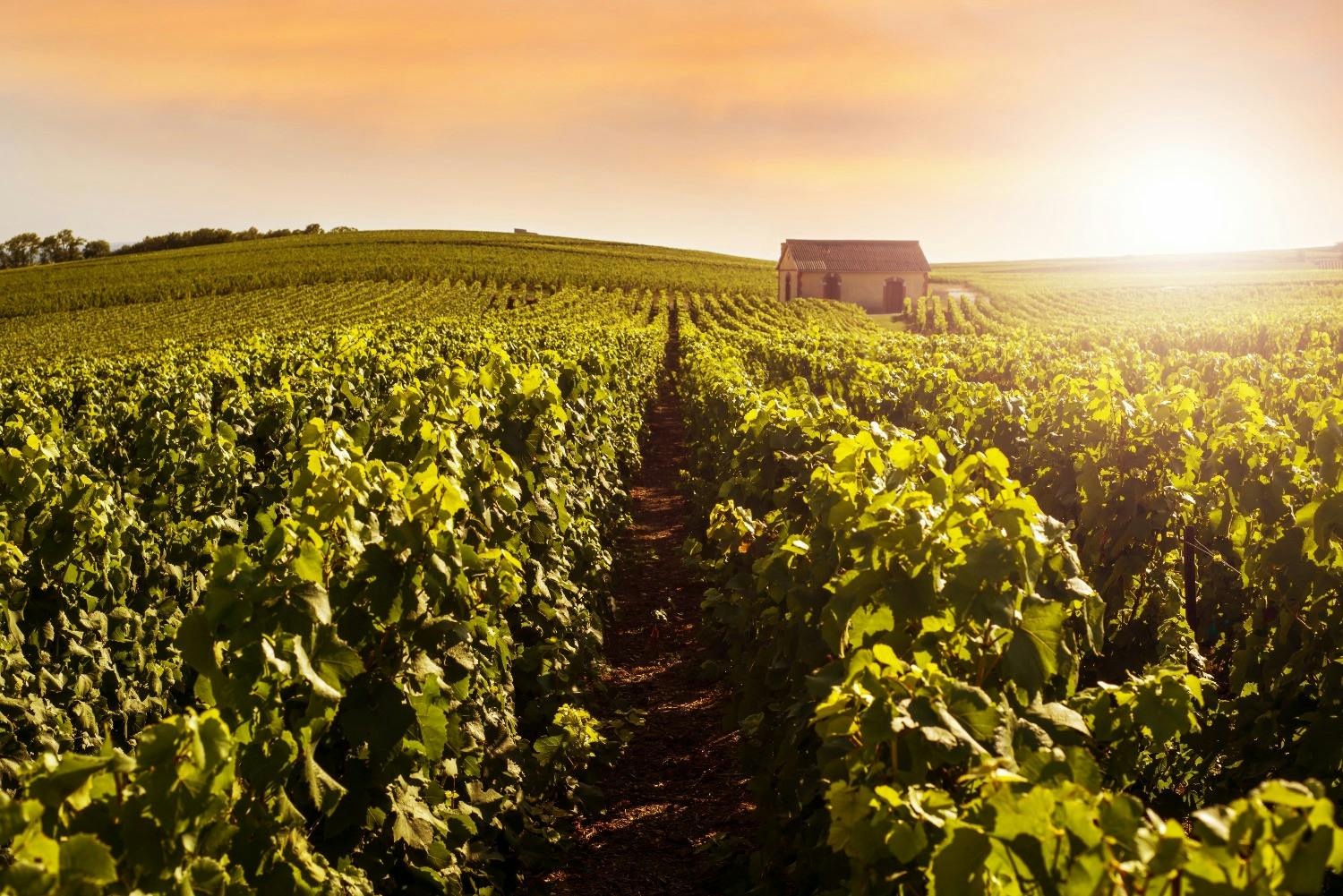 Montagne de Reims in Champagne
2. Burgundy
Burgundy, which stretches from south of Paris to north of Lyon, has the most appellations in France. Some of the country's finest and most expensive wines are produced from this terroir comprised of clay, limestone and stone soil. Burgundy benefits from a semi-continental oceanic climate that varies according to the territory. Pinot Noir and Chardonnay are Burgundy's most noble and widespread grape varieties, and the rigorous winemaking process respects the centuries-old tradition. Discover the heart of a Burgundy estate and taste prestigious wines in Beaune! The capital of Burgundy before Dijon, Beaune offers plenty of satisfaction for culture vultures….and plenty of delicious wine to taste!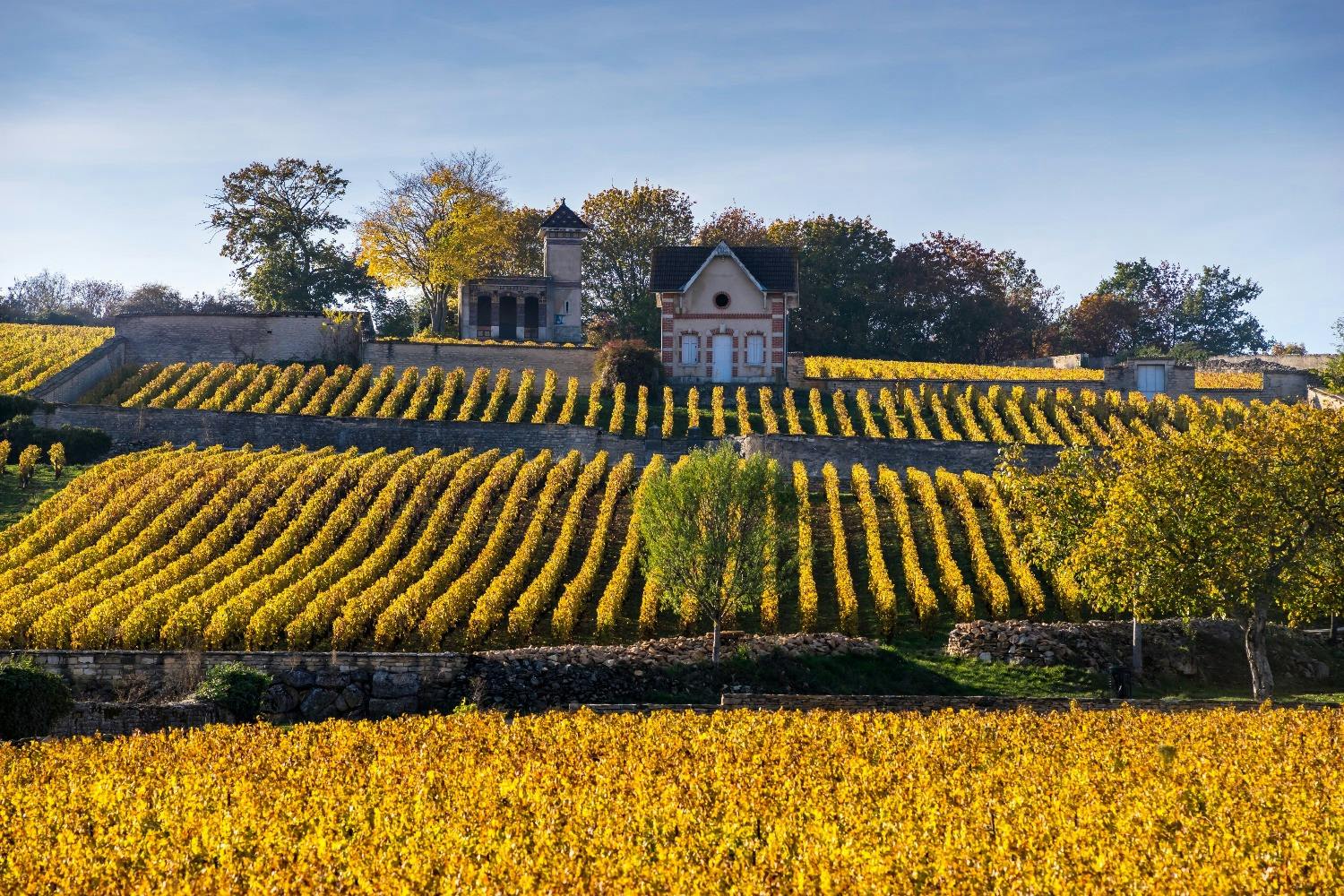 Meursault in Burgundy
3. Bordeaux
Bordeaux–along with Champagne and Burgundy–belongs to the three fundamental pillars of French viticulture and is a must-visit destination for wine lovers. As soon as you cross the Gironde border, the succession of castles and vineyards seem to follow each other endlessly as you arrive at the heart of the Bordeaux universe, which is a world in and of itself. The region produces some of France's-and even the world's-finest and rarest wines, which are made from many grape varieties, most notably merlot and cabernet. The oceanic climate, moderate and stabilized by the river coupled with a terroir comprised of clay, limestone, gravel and sand results in particularly complex and elegant wines. The city of Bordeaux itself is the perfect destination for aesthetes who may or may not already be connoisseurs. Between the City of Wine–an exciting destination for bon vivants–, history, culture and amazing wine bars, Bordeaux and its surroundings offer plenty of things to do. In addition, there are plenty of wine excursions to Saint-Émilion, Margaux and the Médoc.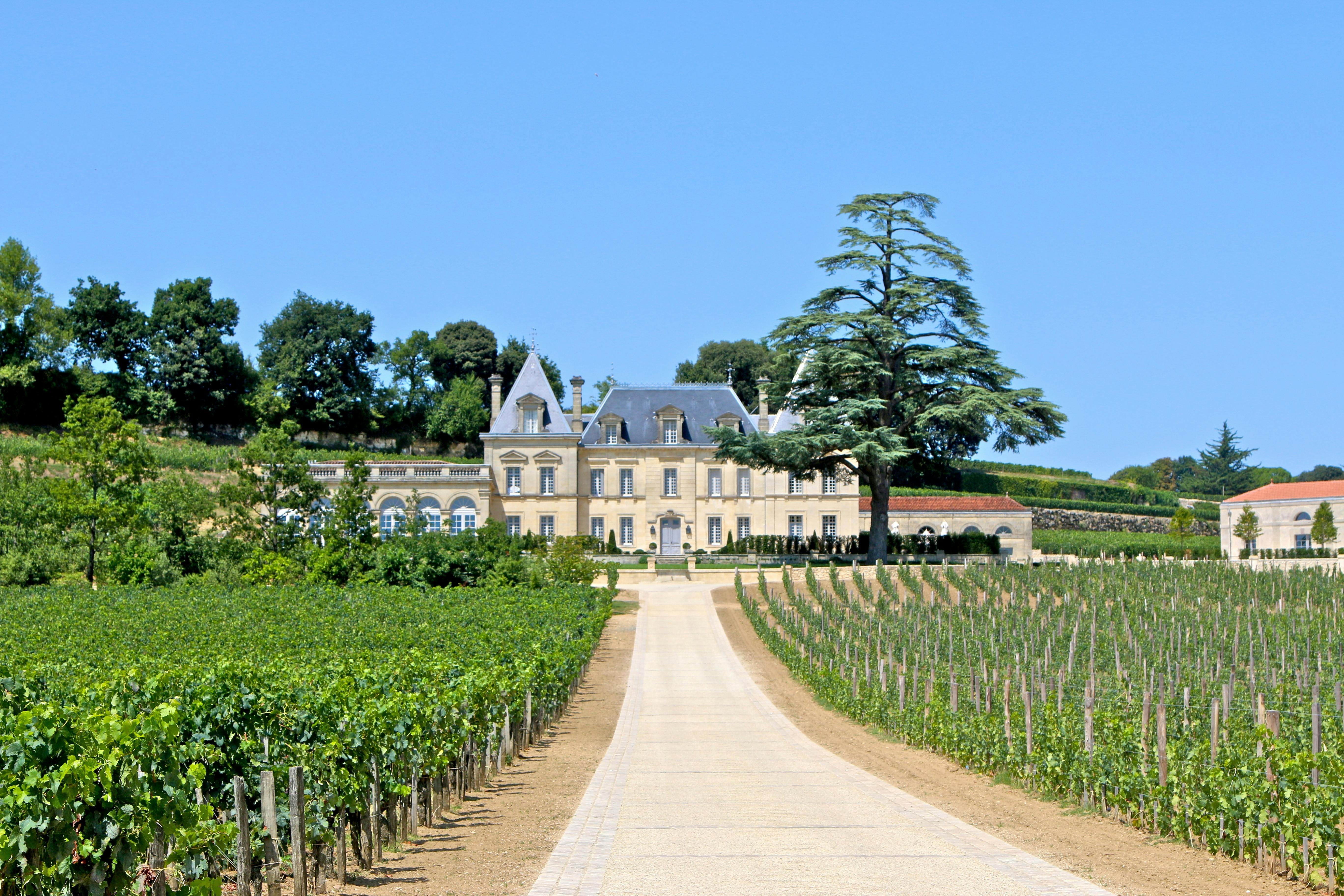 A typical Bordeaux castle in Saint-Émilion
4. The Loire Valley
A UNESCO World Heritage Site, the Loire Valley is surely one of France's most beautiful regions. Yes, it gets a lot of love for its unbelievably romantic castles, but it is also known for its wines, mostly white and produced along the region's eponymous river. The Loire Valley is a veritable wine lover's paradise! Combine a visit to the castles with a tasting of wines made from Sauvignon Blanc, Cabernet Franc and Chenin Blanc grapes. The climate varies according to the five subregions but it is always moderated by the presence of the river. During a day trip to Touraine, you can sip Vouvray and Bourgueil in the troglodyte cave wine cellars as well as visit a beautiful private castle in Chinon and sample the wine produced by the castle's owners.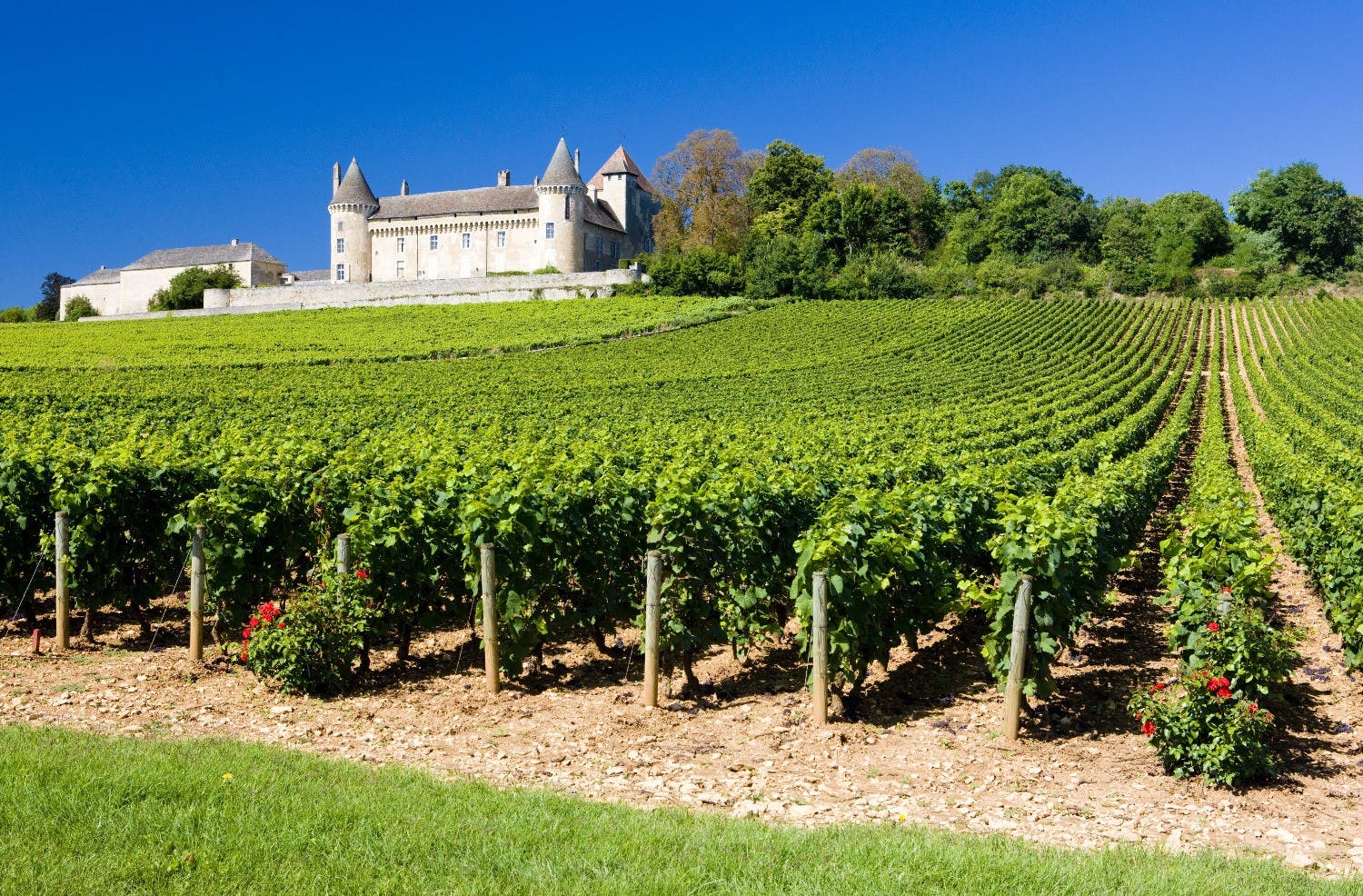 A vineyard in the Loire Valley
5. Alsace
Magnificent landscapes, white wines with Germanic names, rolling hills and wind from the Vosges Mountains: Welcome to Alsace! Alsace produces some of the world's most famous white wines, which tend to be fruit forward and refreshing. The region produces only 10% red (pinot noir)  while the white and sparkling wines are made from Riesling, Gewurztraminer, Sylvaner, Pinot Gris and Muscat grapes. The Alsace wine route is divided into just three AOC appellations, and a visit to this region is a must for all who wish to discover Alsace in its entirety. The itinerary that crisscrosses the vineyards at the foot of the Vosges offers an enchanting panorama that unfolds gradually. The 120 typical Alsatian villages and fortified cities boast picturesque charm, medieval castles and half-timbered houses, all nestled into the hilly vineyard-covered landscapes.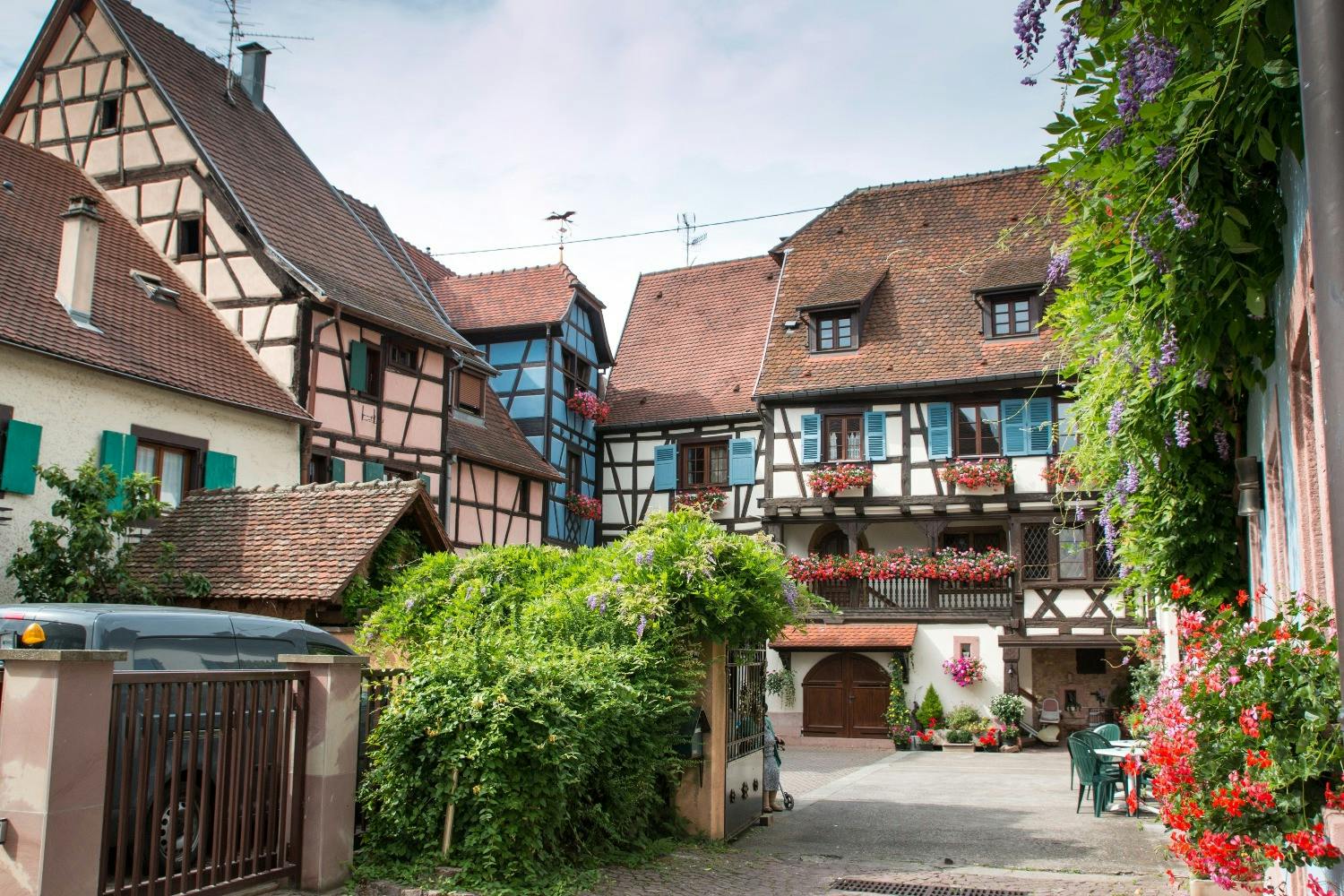 A village along the Alsace wine route