Looking to spice up your getaway? Here are some intimate devices that travel well.
Traveling is definitely ideal for some "alone time" as it temporarily lets you and your better half forget about life for a bit, making it the perfect time to release your inhibitions and enjoy.
Any intimate devices you might use to spice things up at home are most likely stowed safely and soundly in your bedroom. But what if you want to take some on the road with you and don't know where to begin?
Well to start, some toys travel better than others, so here's a look at ten.
1.Utimi Blindfold Fetish Eye Mask
This two-in-one toy is equal parts eye mask and handcuffs….though not at the same time obviously. It's quite ambiguous, so you can always roll it up and place it beside your ties or underwear. If you're into multi-tasking, pack two or three.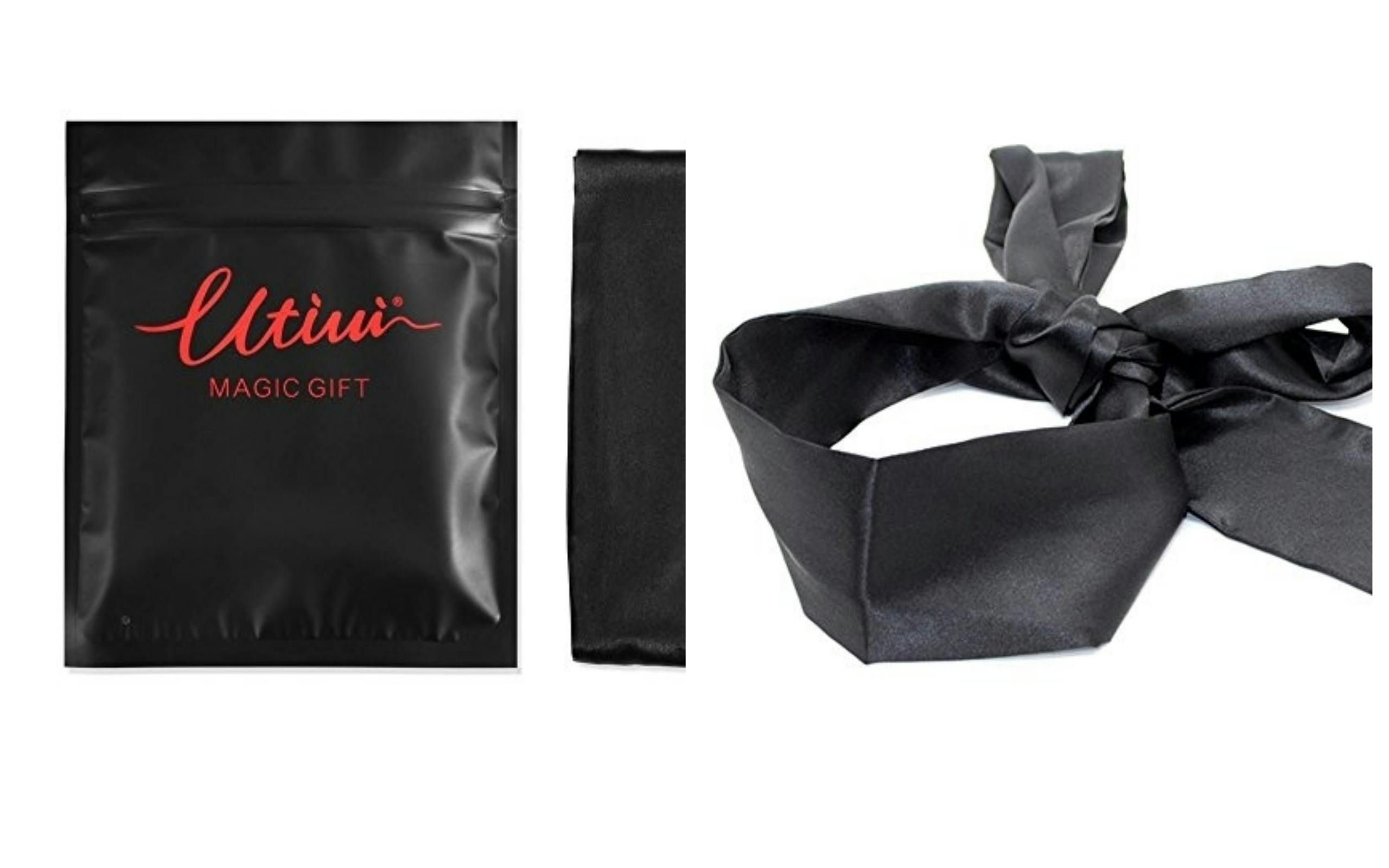 Utimi Blindfold Fetish Eye Mask
2. Screaming O's My Super Vibrating Lipstick
Just throw this lipstick-shaped vibrator in your makeup bag and no one is any the wiser except you.
3. Durex Ring of Bliss
If you're planning to do a bit of shopping, luggage space can be tricky, especially if you're flying with a budget airline. Every last bit of space counts, so why not bring something disposable? You can toss Durex's vibrating Ring of Bliss after a single use. Why not pick up one or two (or three or four!)? Each provides 20 minutes of buzzworthy fun for both wearer and companion.
4. Njoy stainless steel plug
Packaged in an elegant cushioned box, this stainless steel toy's overall design is so discreet that it can easily be mistaken for an abstract decorative object. Perhaps you're just bringing someone a gift or taking a souvenir back home with you?
5. The Little Rooster
What's most amazing about this non-vibrator-shaped vibrator is that it boasts a built-in alarm clock. Pack it and if anyone has any questions, you can always say you're one of those people who always travel with an alarm clock because you sleep with your phone in the other room.
6. BMS Palm Power Massager
This miraculous massage wand works well on ALL of your body zones, so if anyone questions you,  you can always just say it provides relief for your feet at the end of the day after all that walking.
7. Gvibe's Gring
This little vibrating wonder fits perfectly around your finger, so just wear it as a ring and have fun with it later!
8. Jimmy Jane Hello Touch
Hands can be magical, too! This interesting device looks like it's for some sort of self-medicating routine. You wear it on two fingers and it zaps a sweet sensation to whichever part of the body you touch.
9. Crave's vesper vibrating necklace
This innocent-looking necklace packs way much more punch than meets the eye!
10. Astroglide's lubricant packs
Astroglide's four-millimeter lubricants can fit easily alongside your liquids bag if you're carrying on. If you're checking your bag, they will hardly take up any room among the toiletries.
Last, but not least: Sure, sex toys are sexy, but there's nothing sexier than confidence! So if airport security asks you about one of your intimate devices, just own it. Look him or her in the eye and respond with confidence: "it's a sex toy."