Here are some tips for packing a carry-on for ten-day vacation.
My greatest fears when I travel are missing my flight and not seeing my suitcase appear on the carrousel when I go to retrieve it. To cope with the first, I force my escorts to arrive at the airport several hours in advance (that's what duty free is for!). However, there is not much that I can do to cope with the second except for cross my fingers and keep my eyes peeled for my suitcase as soon as the siren prompts the start of the baggage carousel.
However, there is another option that would ease my anxiety: travel with a carry-on only. Yet this is much easier said than done.  It's already difficult enough to prepare a carry-on for a few days (but that hurdle has been brilliantly overcome), ten days, for example, is an extreme challenge, and one that I'm ready to brave!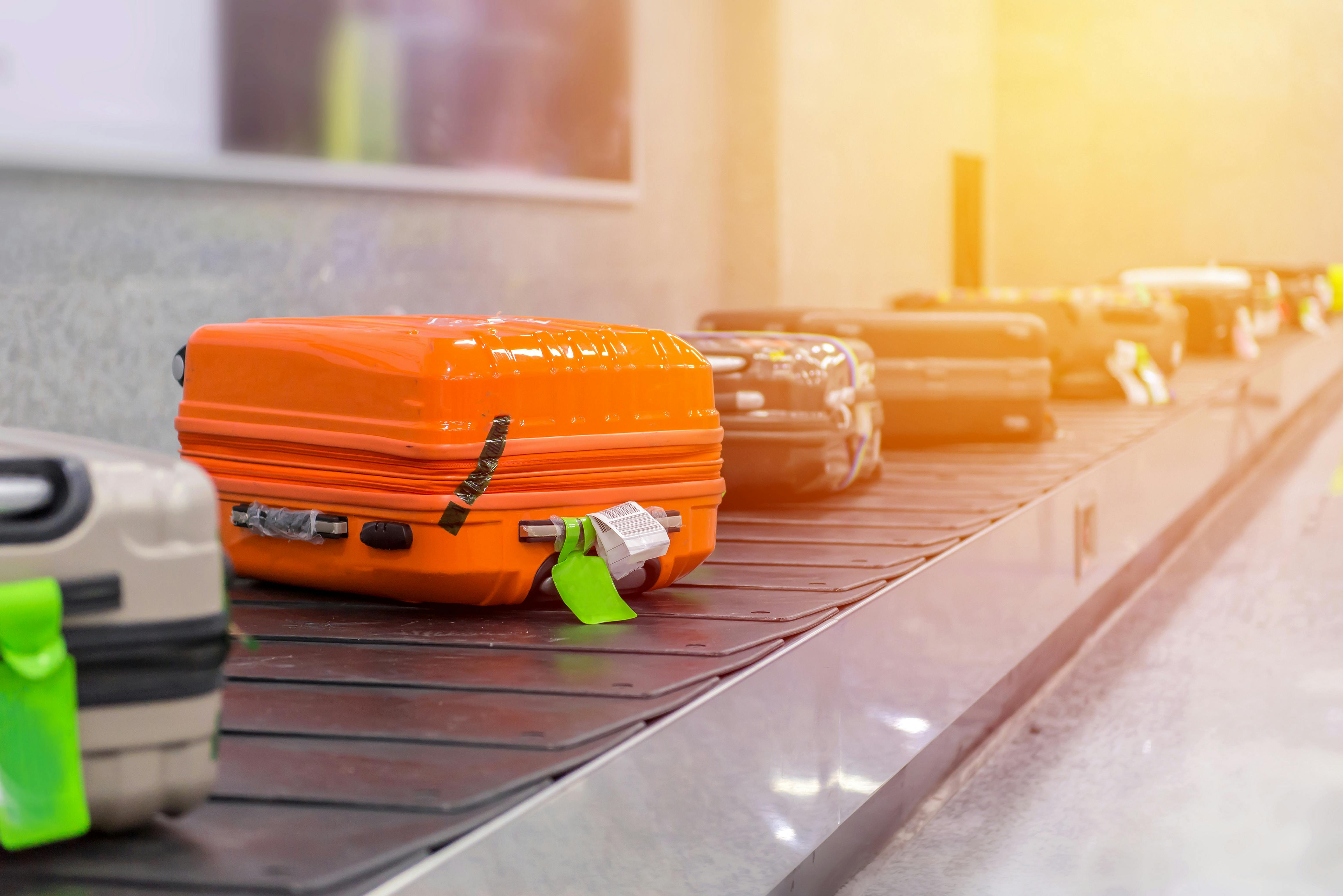 That fearful moment when the baggage carousel starts.
After careful research and speaking to various experts, I put together this list that couples advice on both the rationale and technical aspect behind packing a carry-on for ten days.
So here's how to become a professional suitcase packer and start traveling light.
1. Organize outfits with rationality
It is essential to be both analytical and rational, and useless to let yourself be carried away by emotion and pack that tulle dress that that looks like something Sarah Jessica Parker wore on Sex and the City, or that Hawaiian shirt you bought five years ago and still haven't worn. If you have a garment that you haven't worn for a very long time, you're unlikely to find the opportunity to wear it right during your holiday. So choose clothes you often wear so you're not in for any surprises when you reach your destination. Also, plan your outfits in advance!  Red shirt with those black jeans and black shoes for Wednesday or black skirt with green sweater for Thursday.
2. Focus on accessories and day-to-night outfits 
Since there is little space and ten days are a lot, you have pack clothes that are suitable for both day and evening. You want to walk around museums comfortably and look cute in the evening without sticking out like a sore thumb (another reason why Carrie Bradshaw dress and Hawaiian shirt should stay at home). To do this, accessories are your best allies: They take up very little space, fit well into the gaps and can completely transform a pair of jeans and a white t-shirt.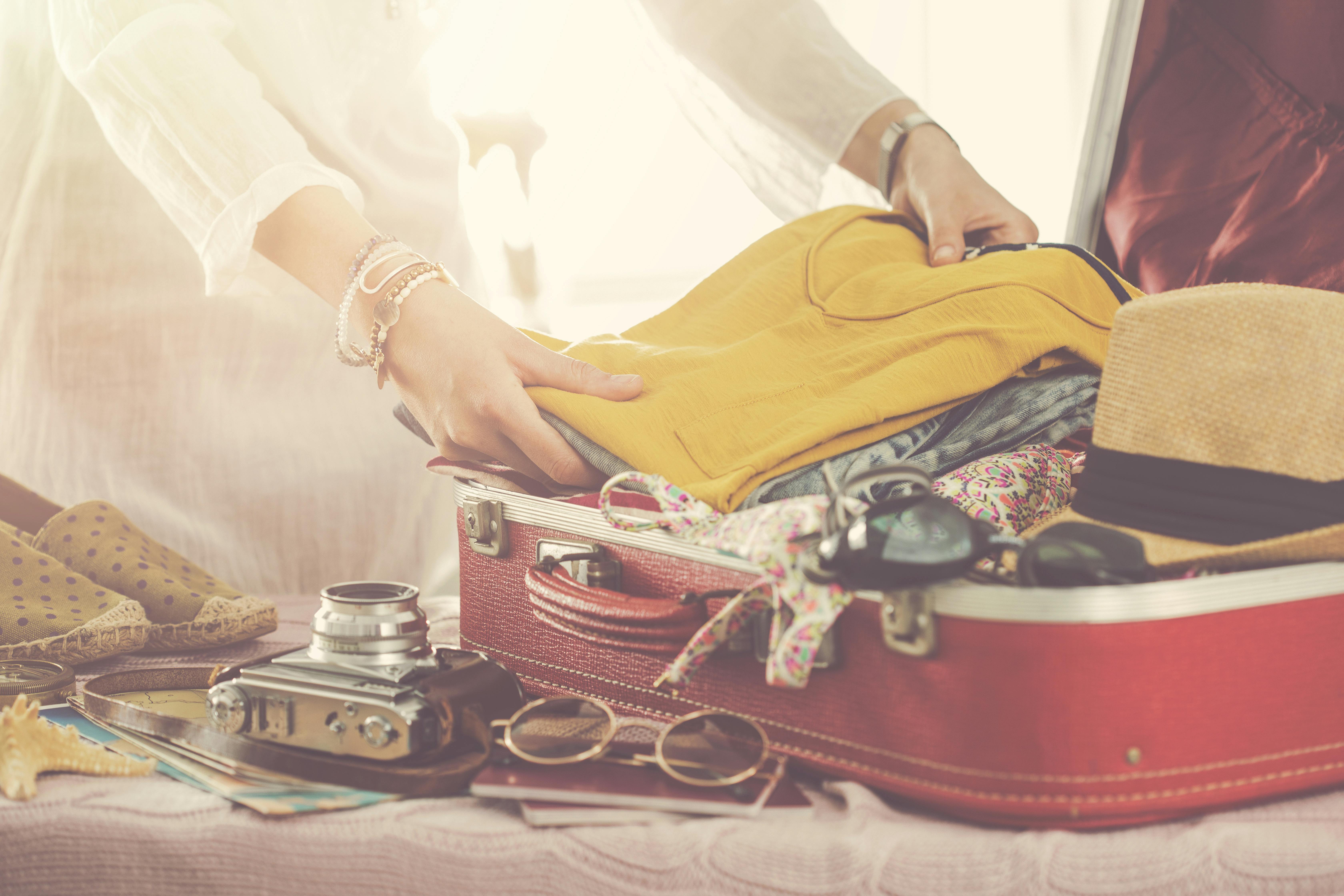 Make rational choices and plan your outfits in advance
3. Pay attention to colors
Pastels, greens and browns, all black or navy blue…select a color palette for your travel wardrobe. This way, you'll need only one bag, one pair of shoes, one sweater and  one sweatshirt for every outfit (and you won't look like a clown).
4. Materials count
The ideal is to pack thin clothes that can worn and folded without dramatic consequences. For example, linen trousers are not a good choice because after they will look like a rag after the first time you wear them, let alone after spending several hours folded in a suitcase. It's better to opt for items such as jeans, leggings and fitted t-shirts.
5. Wear a (sensible) shoe replacement
If you're planning to spend a lot of time on your feet during tours and museums, bring two pairs of comfortable walking shoes. (When walking for so long in such a few days, your feet need a change even if you're wearing the most comfortable shoes). Pack sneakers and maybe some lace-ups or a half heeled boot that are also good for the evenings. Tuxedo shoes and stiletto heeled necklines are not necessary (unless you're planning to attend a gala of course).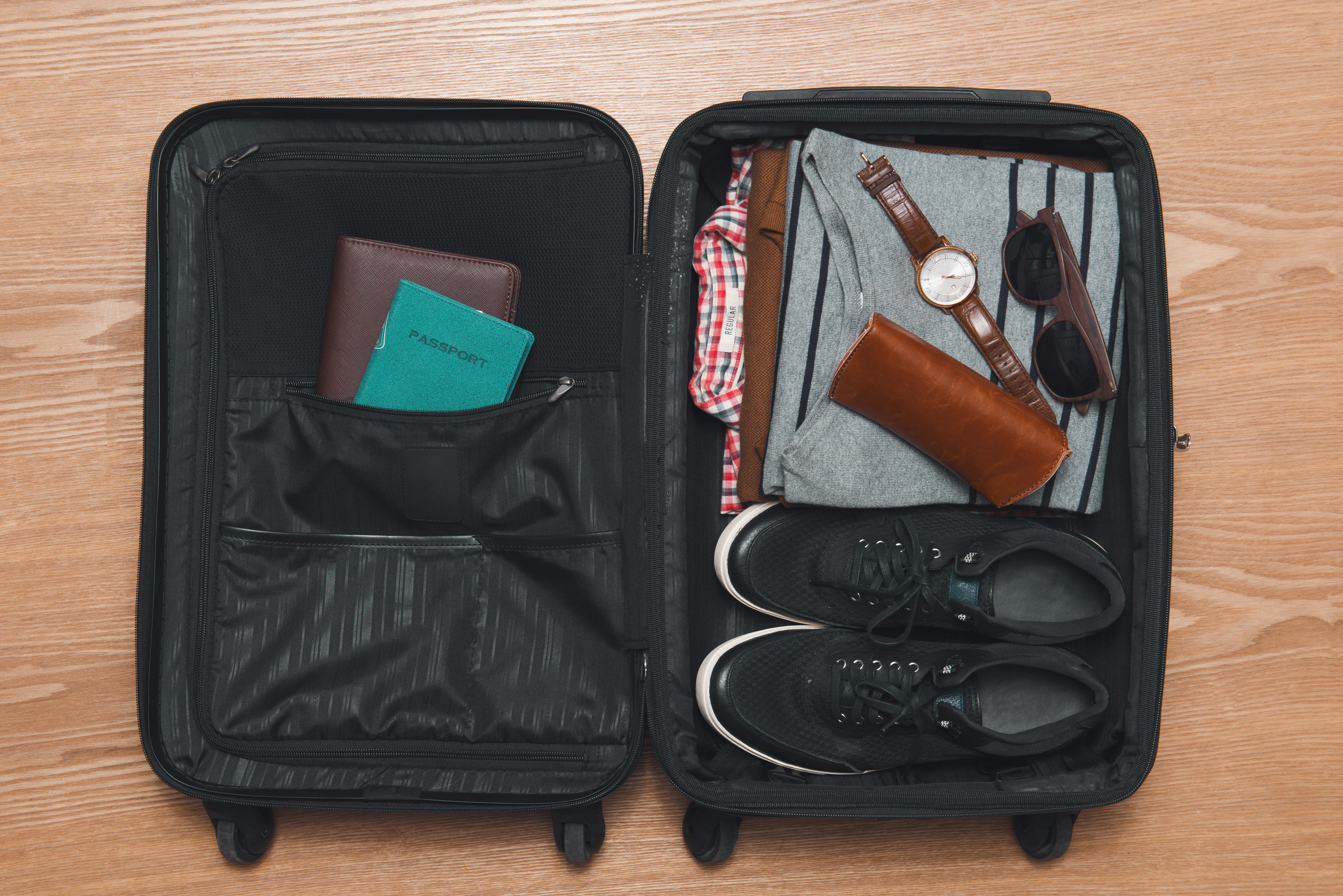 Pay attention to the textures and colors that you're bringing with you
6. Pack minimal toiletries and cosmetics
The topic of the toiletry bag is always thorny. We all have products that we don't want to give up even for a few days away from home. However here, more than anywhere else, the key is minimalism. Bottles aren't collapsable or reshapeable, and the 100ml-limit should not be underestimated. A particularly radical strategy (which I personally approve of) could be to invest in shampoo, body wash and toothpaste once you've arrived at your destination and to leave them to their fate when you return home. If you can't live for ten days without your Provencal lavender shampoo for sensitive skin and dry hair, then make a choice and maybe give up the "smokey eyes" kit or after-shave with whale fat cloves.
7. Choose the "folding" technique that is most suitable for you
There are several schools of thought regarding the ideal method for folding clothes and putting them in suitcases. In addition to what we had already talked about, there are the rolls and the one that involves the use of envelopes, boxes and packing cubes. Choose the one that seem most practical and easy (we're not all good at folding shirts!) and always remember to wear the bulkiest items on the plane.

The rolling method is one of the most popular, but feel free to choose the one that best suits you.
8. Pro tip
Always check the basic supply of your hotel room or apartment: We often pack our hair dryer, towels and other items that take up valuable space only to then find them in our accommodations.