Ten essential tips to make sure no one pulls a fast one on you during your travels.
Traveling can be enriching. However, when we're on the road, the grim expression: 'I got ripped off' is always at risk of overshadowing our joyful demeanors. As much as many of us love to remain open-minded on our travels, thinking smart and being safe is an important part of ensuring your journey stays fun.
Keep these ten tips in mind for your next adventure:
1. Keep track of your things
To avoid the upset of losing your travel essentials, never leave your bags unattended and watch out for pickpockets. Despite the common belief that pickpockets can be found in crowds (which they are), they roam in seemingly safe venues, too. Leaving your bag on a chair or on the floor of a restaurant, for example. is not a good idea.
Tip: Use bags that stay close to the body and avoid putting valuables in your pockets, which are easily accessible to thiefs.
2. Sharpen your negotiating skills
When abroad, paying too much for goods is a classic and common travel grievance. Always negotiate the cost down at least thirty percent from the asking price (especially in markets), and never act like you really want the item. If they think that you could go without it, they'll be more likely to make you an offer you can't refuse. Also, be nice to vendors, friendliness can go long way in obtaining a better price. However, don't be afraid to walk away either.
Tip: Go into every shop knowing how much you are willing to spend; your budget will naturally restrict you from overpaying. If you can, look up the market price of an item and know the value of the local currency.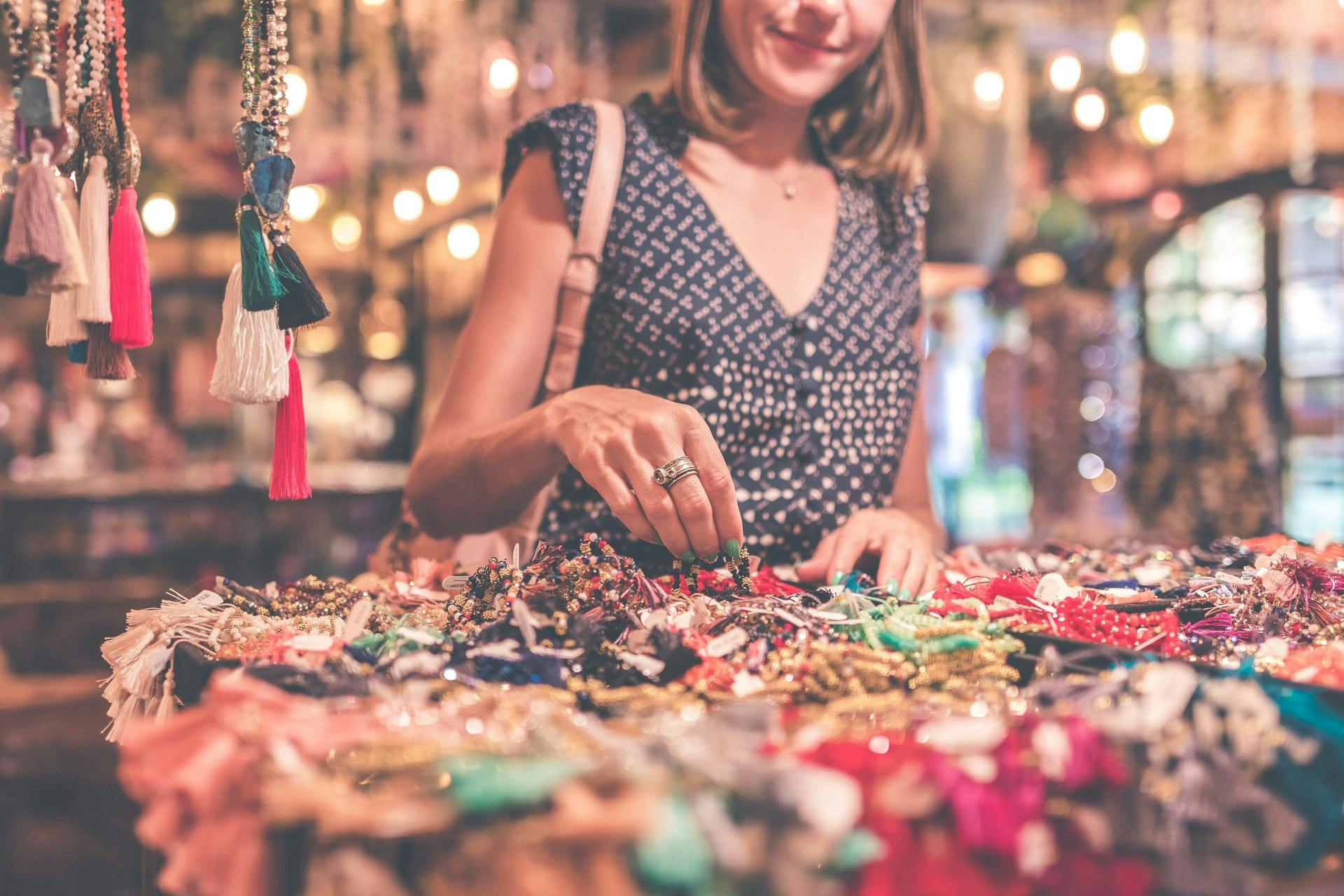 Market Shopping
3. Don't get scammed by taxi drivers
Research standard prices for cab rides in the country you're visiting. Never get into a taxi without agreeing on a price beforehand or asking to turn on the meter. Stick to official city taxis who are often more honest and regulated.
Tip: If you've packed light, try local public transit. It's often the most affordable option and you'll see more of the city too!
4. Beware of random ATMs and bank fees
Before leaving: Inform your bank that you are going abroad, otherwise, they'll likely cancel your card and/or charge enormous fees you weren't aware of! And if they don't know you're abroad, they might not authorize your transactions, so you'll have to call and verify and it's just a pain in the neck. Also, the bank may  have some tips for you on how to save money while traveling with them, such as points, rewards, travel insurance plans, etc.
Upon arrival: Beware of airport exchange rates. As easy as it may seem to withdraw or exchange money in the airport when you arrive, the exchange rate is not always the best. Instead, withdraw cash from a trusted bank in the country. You might even want to go to your local bank and exchange some money prior to your trip so you have some of the correct currency on you upon arrival.
Tip: Never use rogue ATM machines! Any ATMs that are not attached to a bank are risky.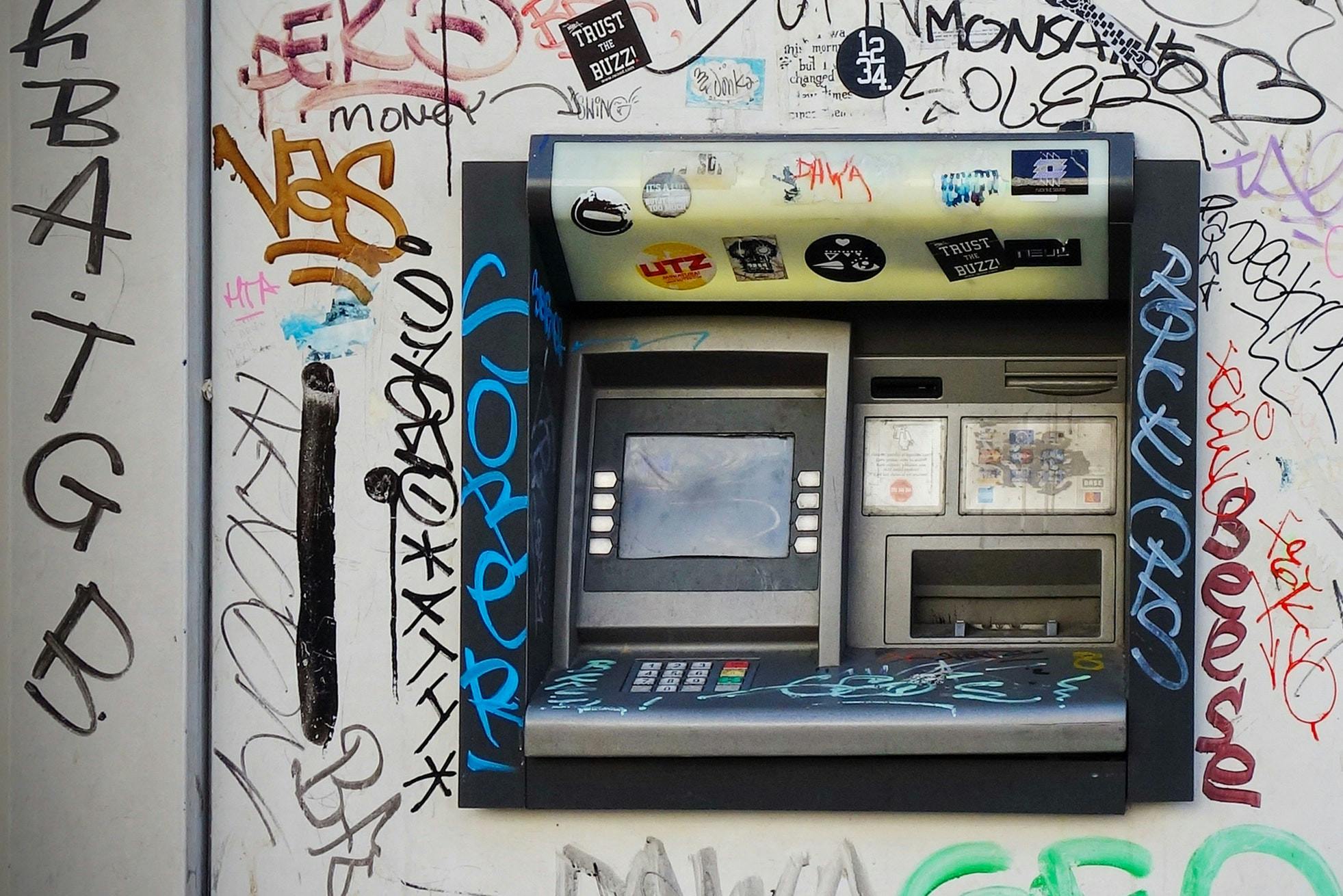 Avoid rogue ATM machines
5. Make copies of ALL your important documents
Be sure to make copies of all your important documents before leaving on your trip: credit cards, drivers licenses, health cards, passports, etc. In case anything gets stolen or lost, the copies will make it much easier for you to get everything back. In the meantime, you could use your credit card number for impromptu food and accommodations.
Tip: For extra safety, give copies to a trusted family member back home too.
6. Escape classic tourist traps  
Restaurants are one of the most common 'tourist traps'. When you're hungry, it's easy to succumb to pictures of cheesy lasagna and freshly squeezed juice as you walk around the main 'piazza'. If you want to save money and eat quality local food, always walk off the usual tourist trodden track.
Tip: Start looking for places to eat before you're hungry so you don't make any rash decisions. And if you have a local's recommendations, keep the list handy.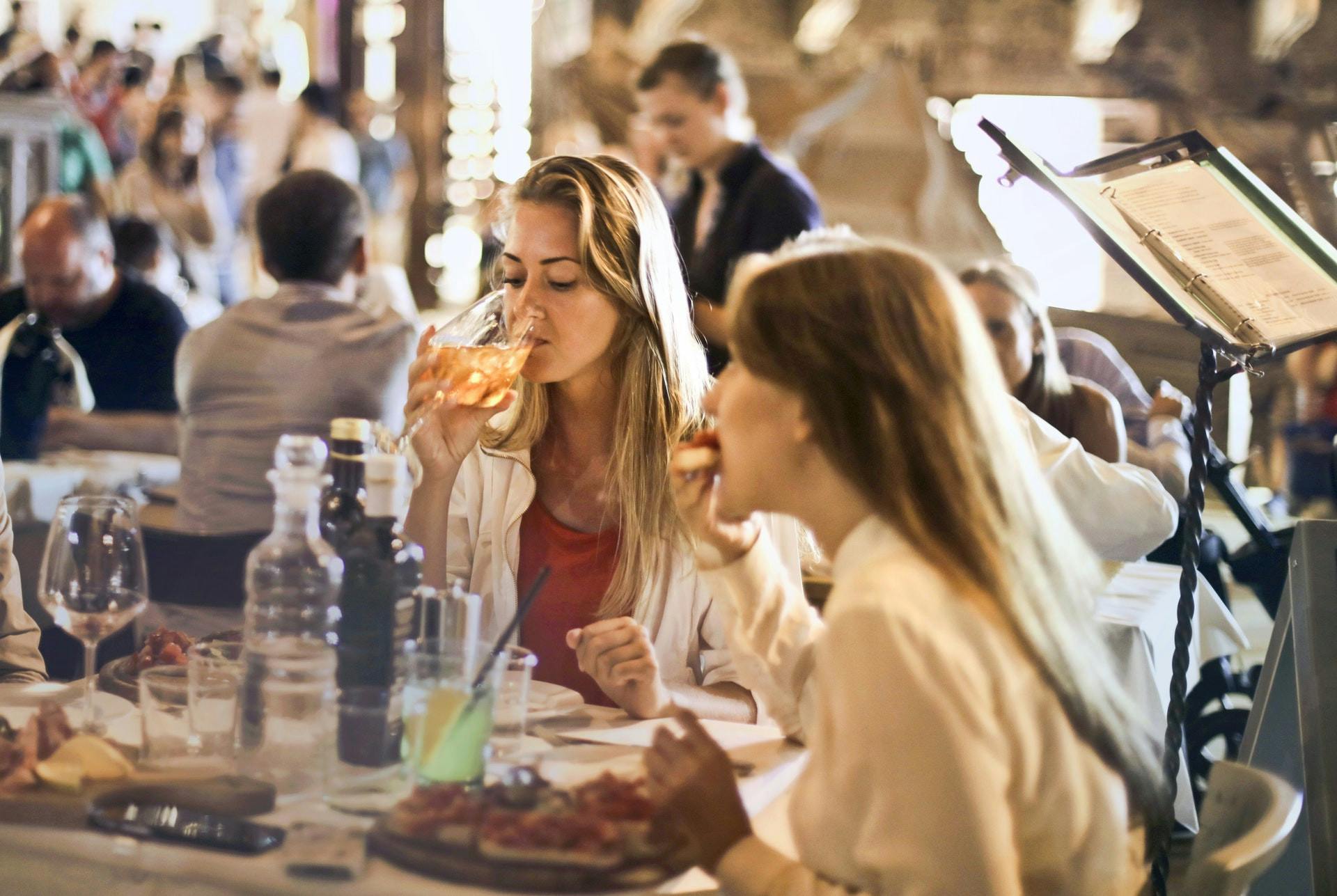 Try restaurants that are off the beaten track and are serving less tourists
7. Get a good travel plan for your phone
Before you leave, contact you phone company and ask for their best international phone plan so that you'll be connected when you touch down and won't have to pay roaming fees. Alternatively, temporary phone plans/SIM cards abroad can be quite affordable, just make to check online ahead of time.
Tip: Avoid buying plans or sim cards from airports. Instead, go to a local convenience store or a mobile phone service provider shop.
8. Don't use unsecure Wi-Fi Connections
Public Wi-Fi connections are often insecure providing hackers the opportunity to steal your identity, especially if you are accessing your bank information. To avoid this, connect to your personal 3G or 4G for a more secure connection if you must access your bank information online to, say, check for suspicious activities for example.  
Tip: Always research the internet regulations in the country you are visiting beforehand. Some countries will not allow access to your usual social media/chat/communication platforms. In these particular situations, you can download a VPN at home keeping you fully connected while you're abroad.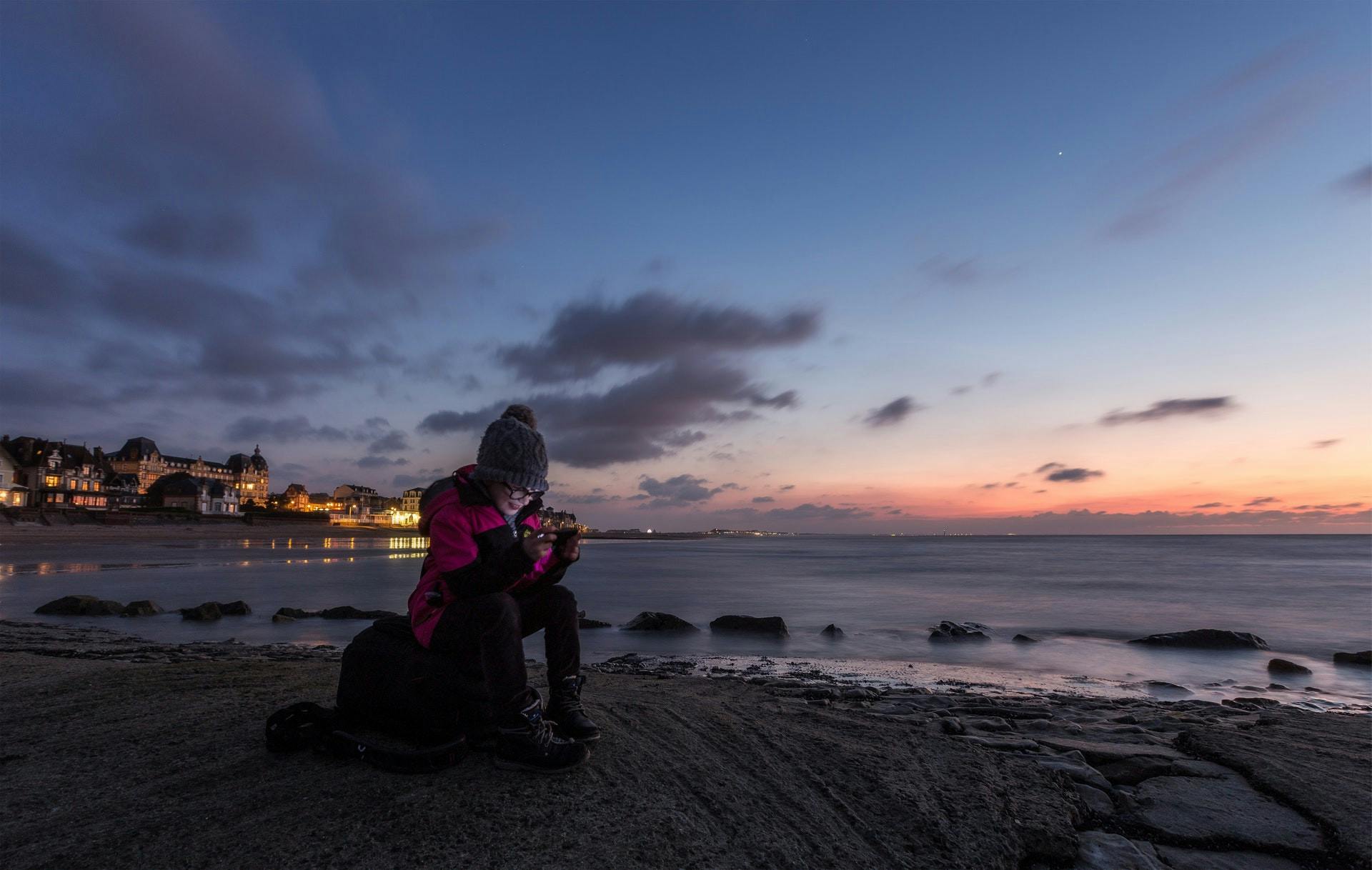 Stay well-connected wherever you are
9. Avoid over tipping
It's always nice to tip when you've experienced wonderful service that deserved an extra 'Thank You'. However, do your research on each country's tipping customs; many times it is not expected and can be considered unnecessary. This way, you can keep more money in your pocket and use it for times when tipping is truly appreciated.
Tip: Always examine the check before leaving a tip. Many times, service will already be included and it won't be necessary to leave anything else on top of it.
10. Stay organized
As 'at home' as you may feel in certain hotels, there is always a risk of someone stealing valuables from your room. Along with making sure your belongings are kept out of sight, you can use the hotel safe for extra security.  Or, you can keep all important documents on you when you leave the hotel. If you use the safe, just don't forget about it so you don't leave anything behind when you check out!
Tip: If you don't have a safe or, say a large object like a laptop can't fit inside, stow any valuables in your suitcase then lock it shut before heading out for the day.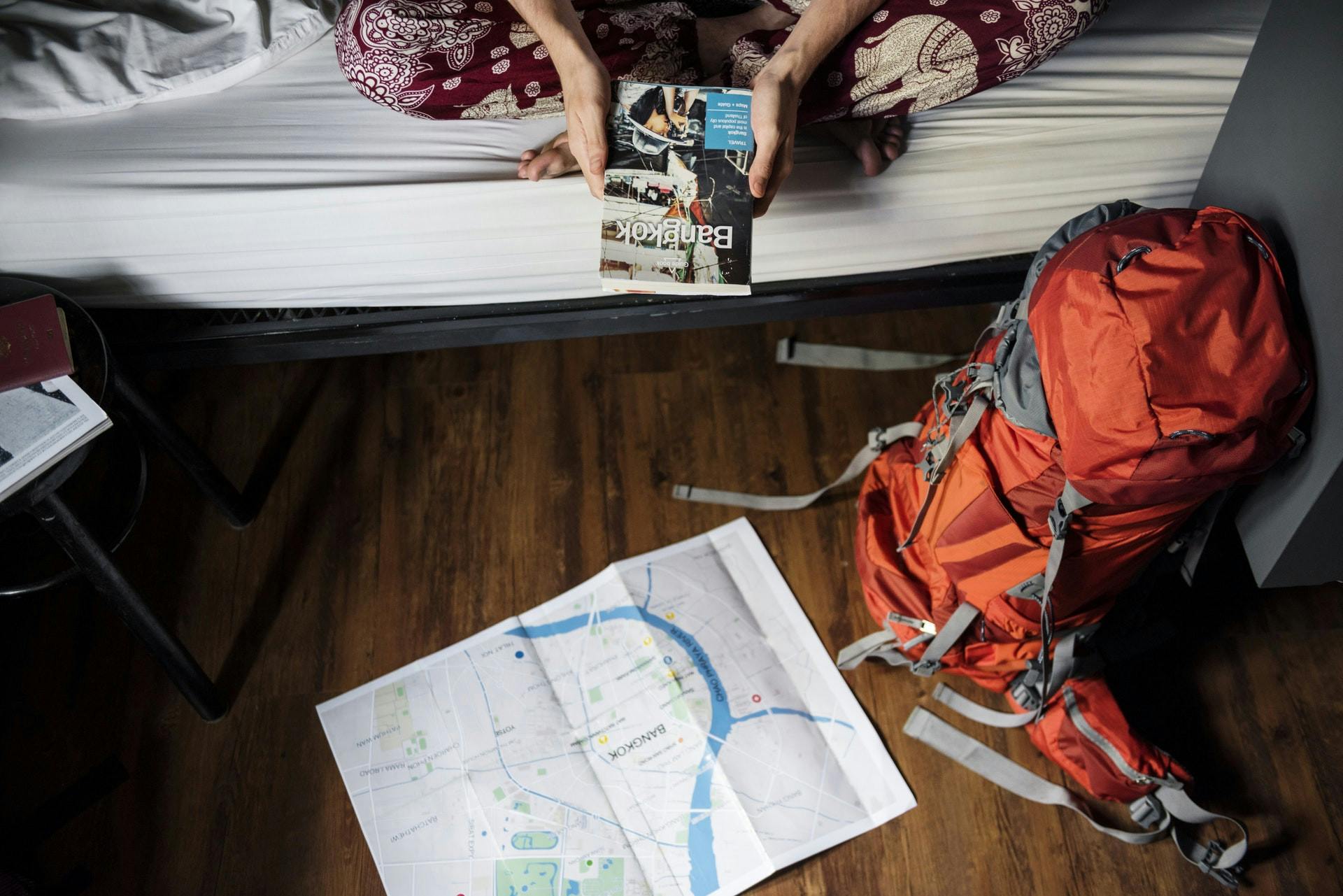 Stay organized–even when you're in your hotel room