Musement shares 5 activities that let you best experience the futuristic, yet historic, city of Dubai.
Dubai is magnificent, no question. The bustling emirate marries futuristic architecture and skyscrapers–including the world's highest–with a culture-rich history. There's no place quite like it. To make the most of your time in the city, Musement shares five of the best activities for experiencing Dubai and its magnificent surroundings.
1) Take a desert safari
When in Dubai, a desert safari is practically compulsory. Head out of the futuristic urbanscape for a few hours (or a night) and into the desert where a vast expanse of sand dunes and blue sky welcomes you.  Whether it's overnight, early morning, sunset, or complete with air-conditioned tent, there's a Dubai desert safari to suit your fancy. Camel rides, henna tattoos, belly dancers, dune bashing, barbecue dinners and more await you!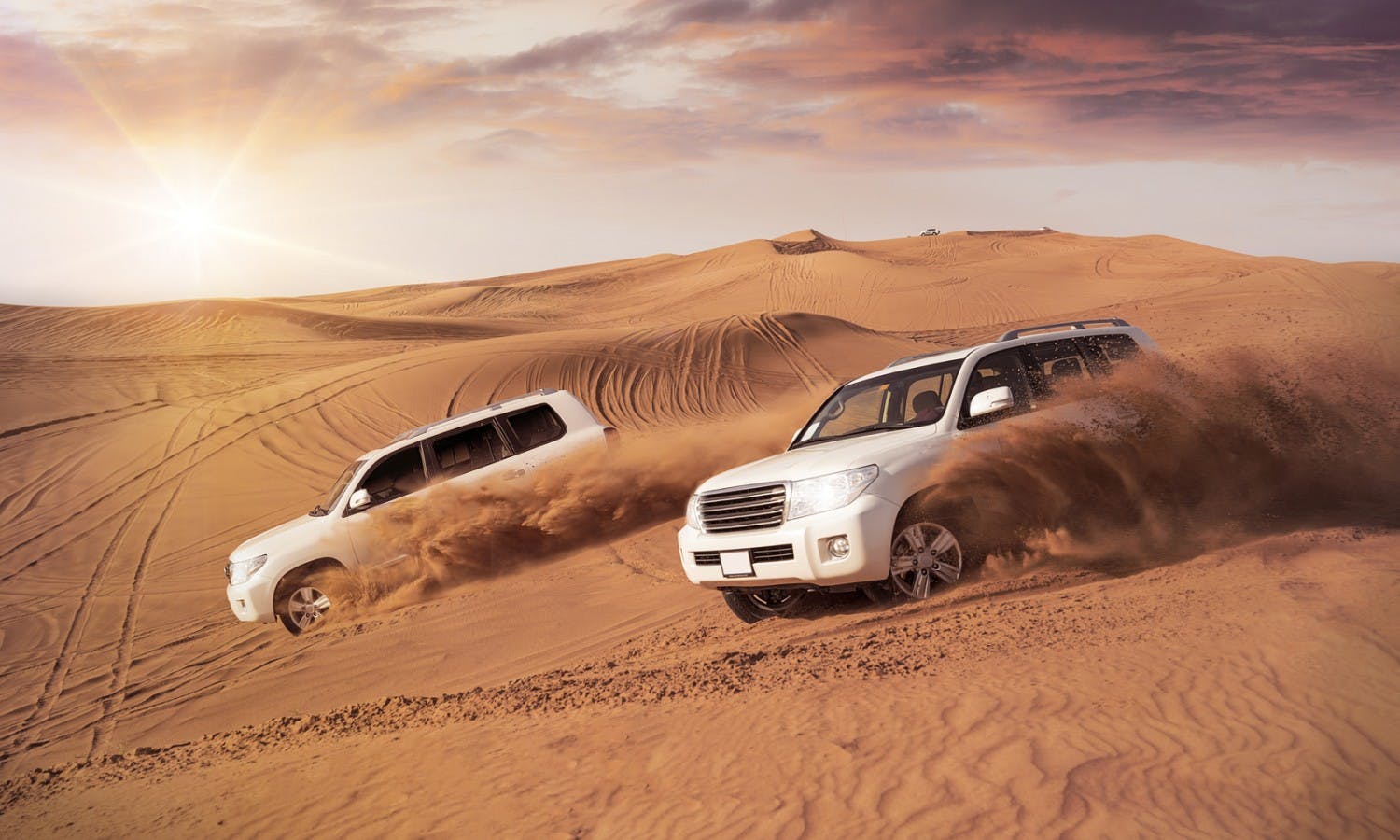 Head out of Dubai for a desert safari
2) Day trip to Abu Dhabi
Just one hour and 15 minutes from Dubai, it would be a pity to miss out on a day trip to Abu Dhabi. The UAE's majestic capital city, Abu Dhabi is home to Sheikh Zayed Mosque, Emirates Palace, Abu Dhabi Museum and many more fascinating places.  Thrill seekers won't want to miss Ferrari World theme park where they can ride the Formula Rossa roller coaster.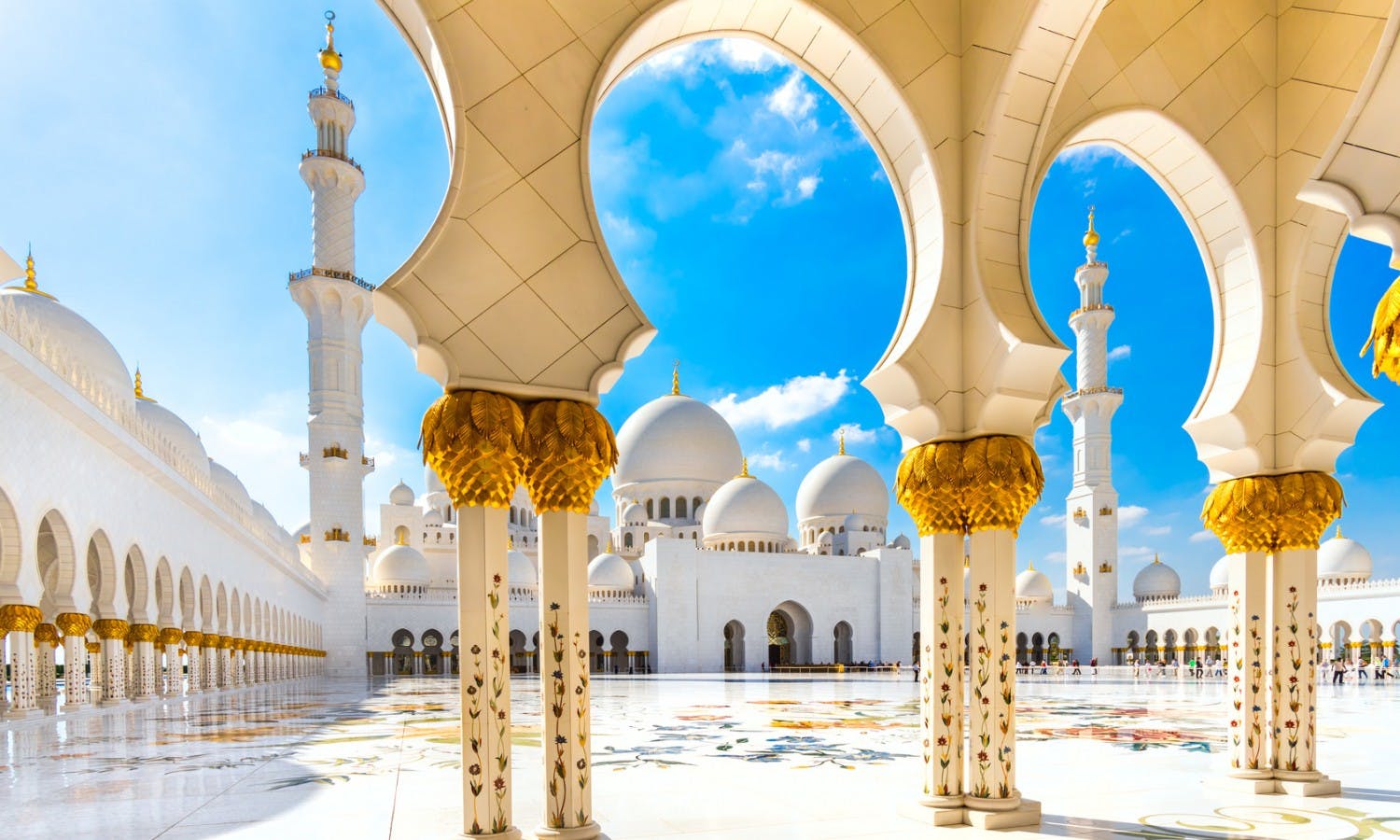 Abu Dhabi is a just over an hour from Dubai, making it an ideal day trip destination
3) Visit the six other emirates in one day
Seeing the six other emirates in one day might seem a little crazy, but it's not impossible. Leave from Dubai for a day trip to Abu Dhabi, Ajman, Fujairah, Ras al-Khaimah, Sharjah and Umm al-Quwain. Along the way, you'll see modern sky-scraper-studded skylines and old historic sites with lots of red-dune-dotted desert landscapes in between. You'll also make a stop at old RAK Palace, one of the UAE's oldest sites.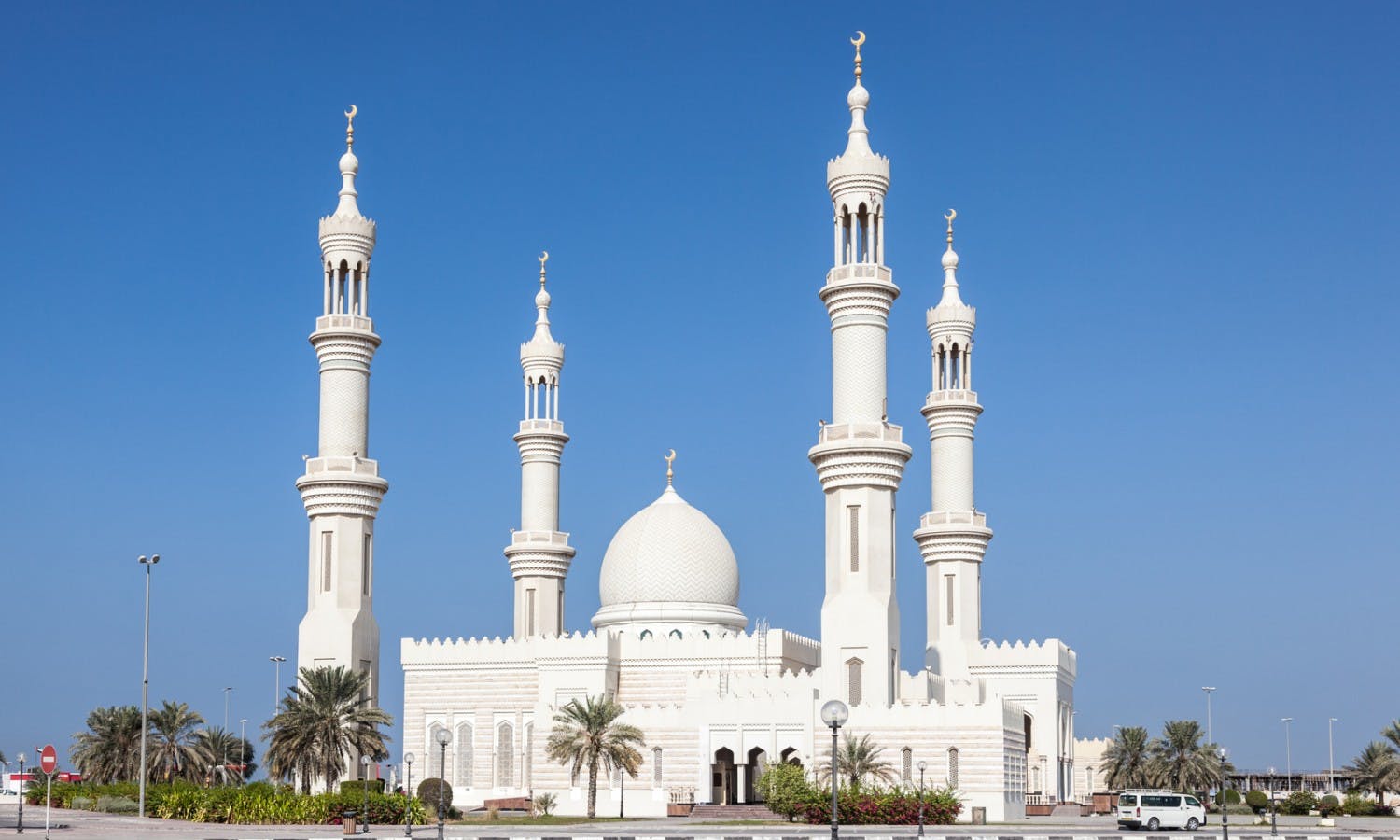 The famous White Mosque in Ajman
4) Dubai by water
One of the best perspectives of Dubai is from the water: Dubai Creek, Dubai Marina and the Persian Gulf. Take your pick from a number of Dubai cruises, from dhow boats to private yachts to dinner cruises, and sail along Dubai for breathtaking views of the city and its unmistakable skyline. You can also indulge in a number of sea activities like fishing or deep sea fishing in the Persian Gulf as well as a sea safari.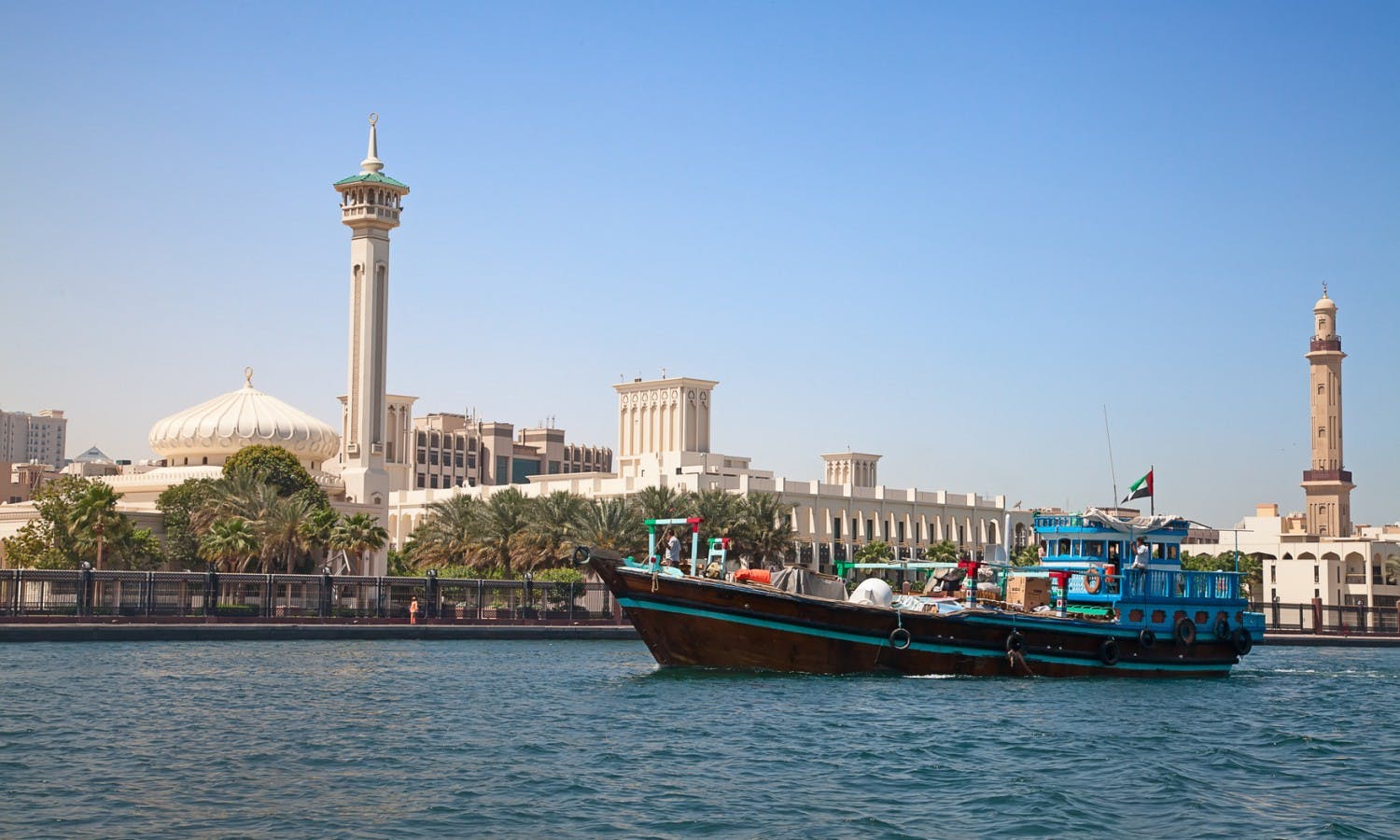 Experiencing Dubai from the water gives you a new perspective of the city
5) See Dubai from above
You'd be remiss if you passed up the opportunity to see Dubai's towering skyscrapers and vast desert from above. Get tickets to visit the Burj Khalifa, the world's tallest skyscraper, for one of the most astounding views of your life, or go even higher and soar over Dubai in a hot air balloon or helicopter ride to enjoy sweeping views of the extravagant emirates city.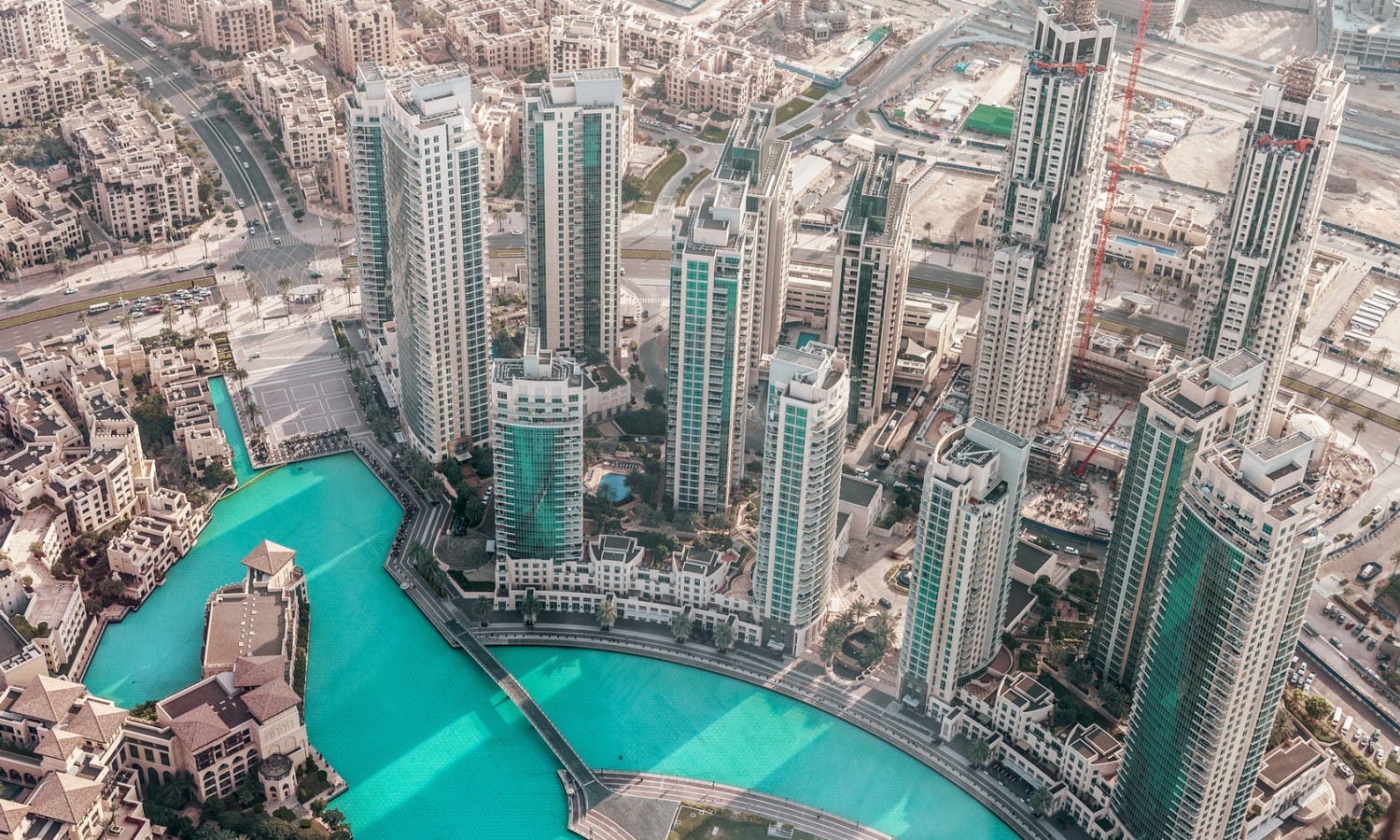 An aerial view of Dubai