New York City's MoMA (Museum of Modern Art) houses some of the world's most highly regarded masterpieces along with some lesser known must-see gems. Musement takes a look at six of MoMA's hidden treasures.
The Museum of Modern Art, known more familiarly as MoMA, is one of the world's largest and most significant modern art museums, home to nearly 200,000 works. The highly esteemed cultural institution is conveniently located in midtown Manhattan, very close to Times Square and just a short walk from Rockefeller Center, the epicenter of NYC's holiday hoopla. During the Christmas season, MoMA is the perfect place to escape the winter chill and warm up after taking your Rockefeller-Center-Christmas-Tree selfies. In short, it's a must-visit for anyone in New York, both locals and travelers alike.
Among MoMA's veritable art masterpieces are some of the world's most remarkable paintings like Vincent van Gogh's The Starry Night, And Warhol's Campbell's Soup Cans, Pablo Picasso's Les Demoiselles d'Avignon and Henri Matisse's Dance, to name a few.
Whether you're a first timer trying to see as much of MoMA as possible or a repeat guest hoping to scratch below the surface, it would be unfortunate to miss some of the hidden gems, so we spoke with our friends at the museum for the scoop their lesser-known treasures.
You can book your skip-the-line tickets to MoMA here so you don't have to waste any time waiting, and when you're at the museum, take care to find these six hidden treasures:
1) James Rosenquist's F-111 (1964-65)
American pop artist James Rosenquist began to paint the 86-foot-long F-111 in the middle of one of this country's most turbulent decades. Inspired by advertising billboards and by earlier mural-scaled paintings, such as Claude Monet's Water Lilies, Rosenquist took as his subject the F-111 fighter-bomber plane.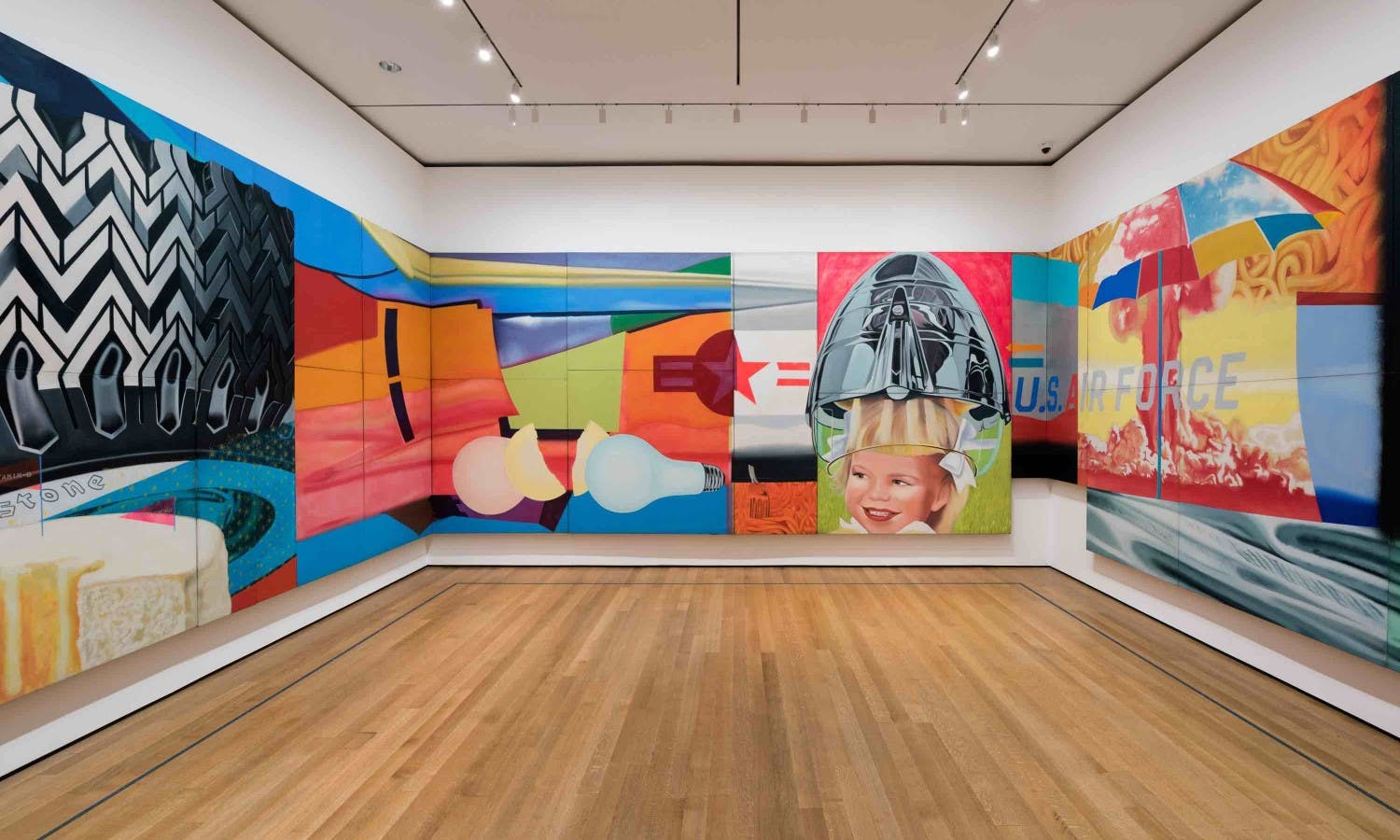 Installation view of From the Collection: 1960–1969. The Museum of Modern Art, New York, March 26, 2016–March 12, 2017. © 2016 The Museum of Modern Art. Photo: Martin Seck
2. Harry Gordon's Poster Dress
Congratulations are in order for Bob Dylan, who was recently awarded a Nobel Prize in literature. This dress bearing his likeness allowed teenage fans to parade their allegiance to the musical icon and was easily disposable after the novelty wore off.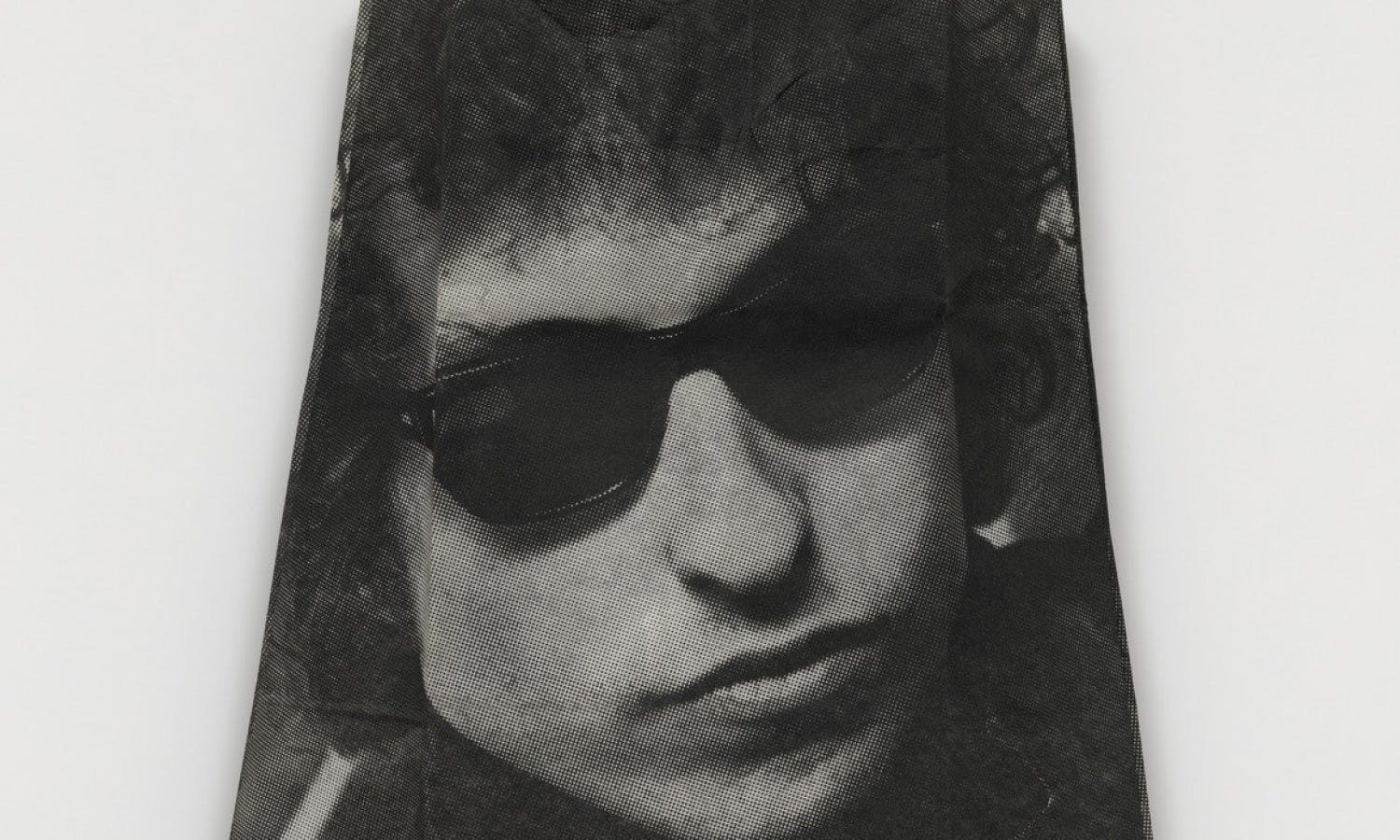 Harry Gordon. Poster Dress. 1967. The Museum of Modern Art, New York
3. The Contenders 2016
Did you know MoMA is home to four movie theaters, an Academy Award, and a collection that includes more than 22,000 films and four million film stills?
Every year the Museum hosts a film series called The Contenders, which honors select influential, innovative films made in the past 12 months that they believe will stand the test of time. The Contenders 2016 will take place from November 10, 2016–January 2017. Film screenings are free with MoMA admission, and many showings during The Contenders include post-screening Q&As with actors and directors.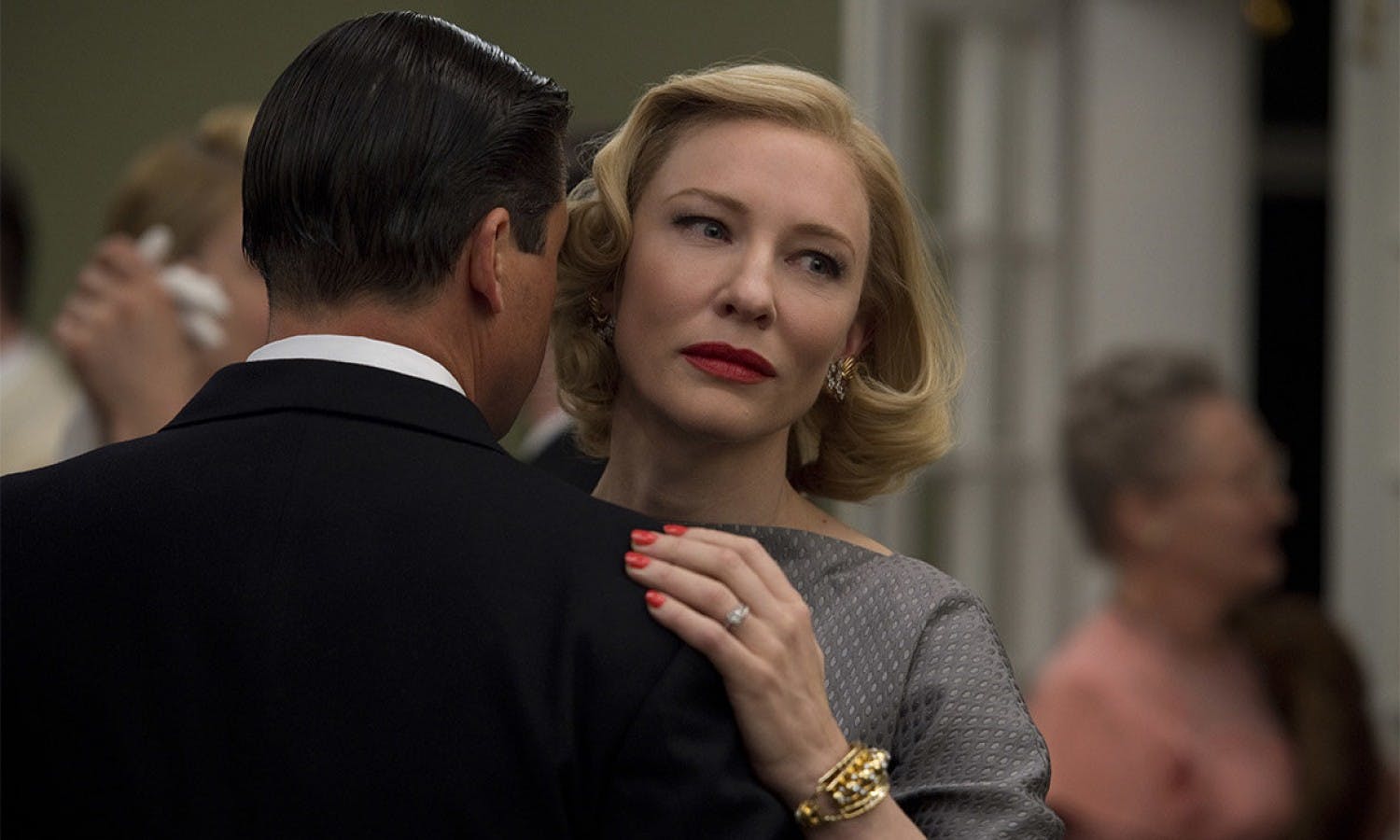 Carol. 2015. Great Britain. Directed by Todd Haynes. Courtesy of The Weinstein Company
4. Jaguar E-Type Roadster (1961)
The world's first curatorial department devoted to architecture and design was established in 1932 at The Museum of Modern Art. The design collection comprises thousands of objects, ranging from appliances, furniture, and tableware to tools, textiles, sports cars—even a helicopter. The Jaguar E-Type Roadster is now on view in From the Collection: 1960–1969.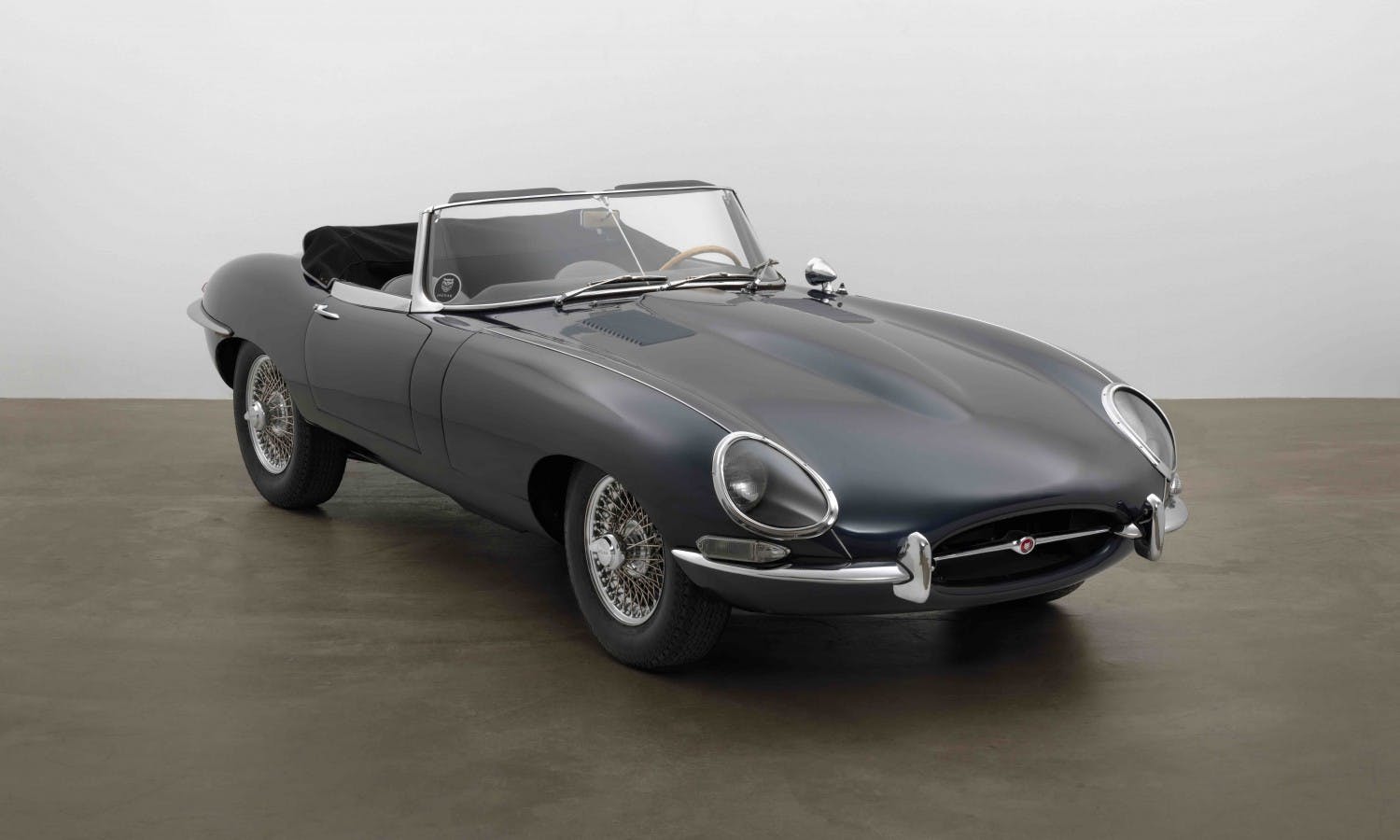 Sir William Lyons, Malcolm Sayer, William M. Heynes. E-Type Roadster. 1961. Jaguar Ltd., Coventry, England Steel body. 48 x 66 x 176″ (121.9 x 167.6 x 447 cm). Gift of Jaguar Cars
5. Arthur Young's Bell-47D1 Helicopter (1945)
Yes, we said even a helicopter. While the Bell-47D1 is a straightforward utilitarian craft, its designer Arthur Young, who was also a poet and a painter, consciously juxtaposed its transparent plastic bubble with the open structure of its tail boom to create an object whose delicate beauty is inseparable from its efficiency. The helicopter hangs in MoMA's atrium and can be seen from multiple vantage points in the Museum.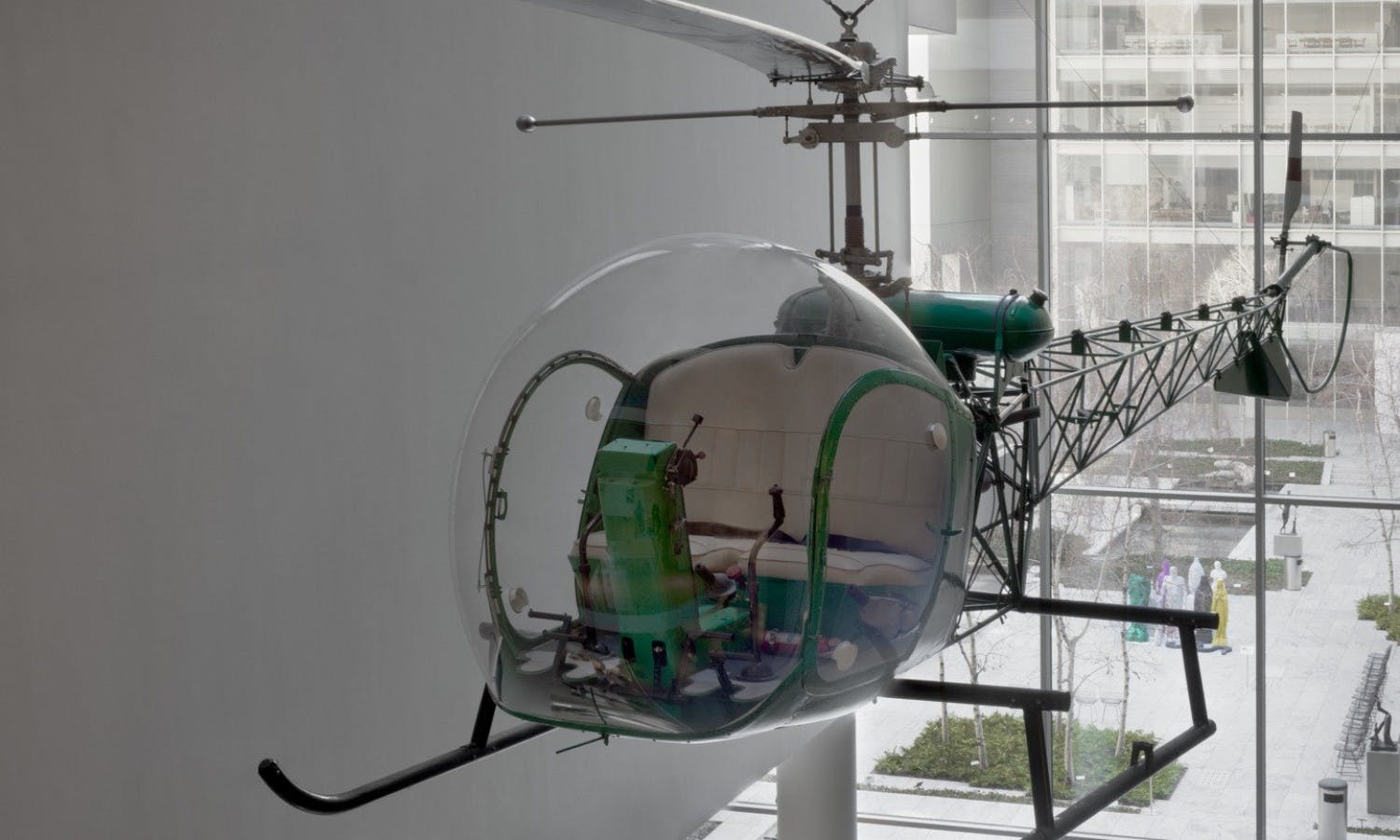 Arthur Young's Bell-47D1 Helicopter (1945), photo courtesy of MoMA
6. James Turrell's Meeting
One of New York's most beloved works of art, James Turrell's room-size installation invites viewers to gaze upwards toward an unobstructed view of the sky through the roof of the building.
An admission ticket to The Museum of Modern Art gives you access to MoMA PS1, the contemporary art center in Long Island City, Queens. Don't worry about fitting both visits in one day – you have 14 days to make to PS1!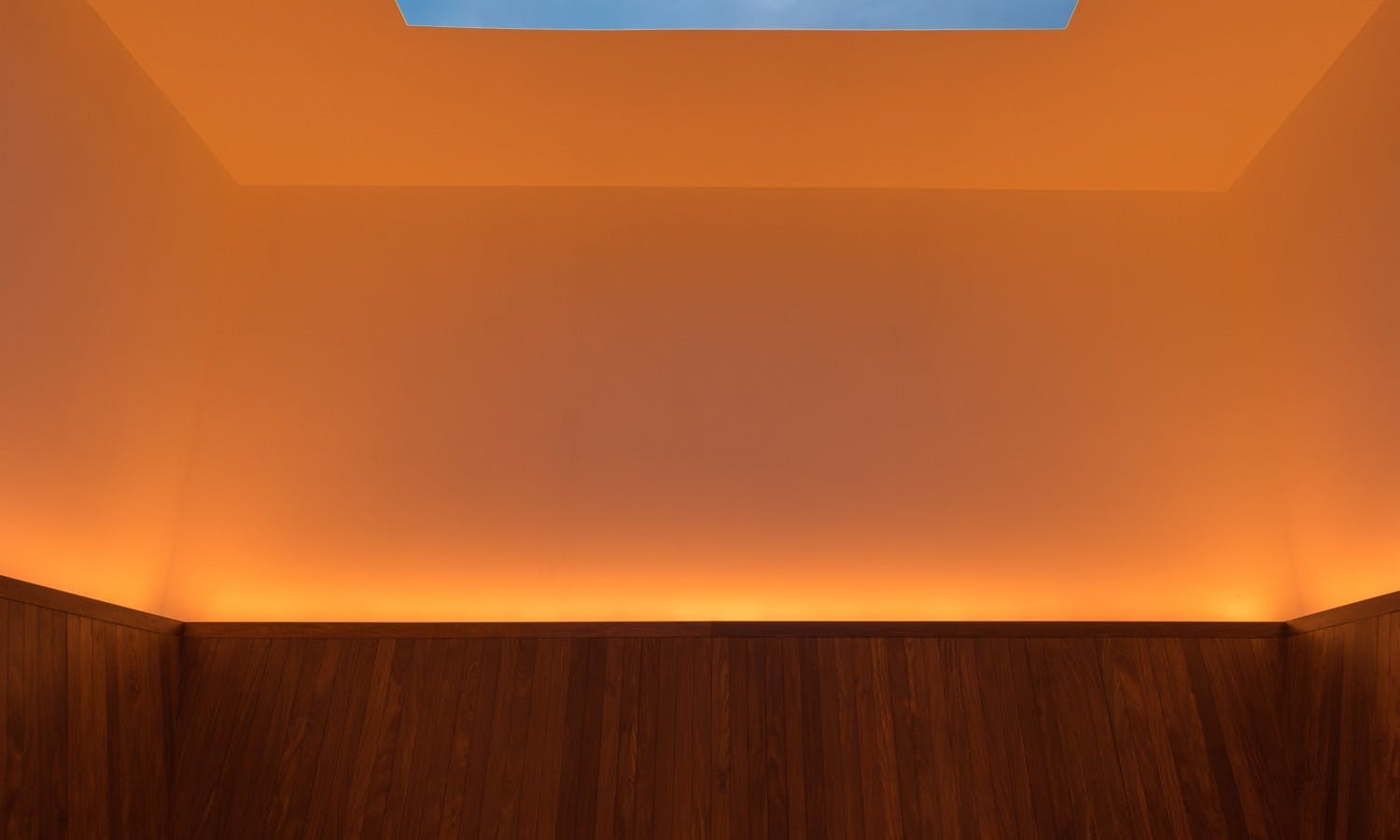 James Turrell's Meeting, photo courtesy of MoMA