A thematic walking tour around Brussels to follow entire walls of comic strips? A taste of different craft beers in a historical town? And how about the best mussels and fries away from the crowds? Here is a list of everything to see and do to maximize your time in the Belgian capital.
Do a comic strip walking tour of Brussels
If you're ever in Belgium, that tiny country with complicated politics and three national languages, there are a few things you must absolutely do, and a visit to Brussels, its energetic capital, is compulsory.
For example, the best way to get a feel for this comic book mecca's special atmosphere is on foot. Follow a tailor-made street art itinerary that will take you across the historical center from Tintin to Asterix and from Blake & Mortimer to Lucky Luke. Discover the 50 frescoes with a map, a guide and an app and learn more about each Comic Strip's characters, story and author.
More info:
Know more about comic books:
Buy comic books: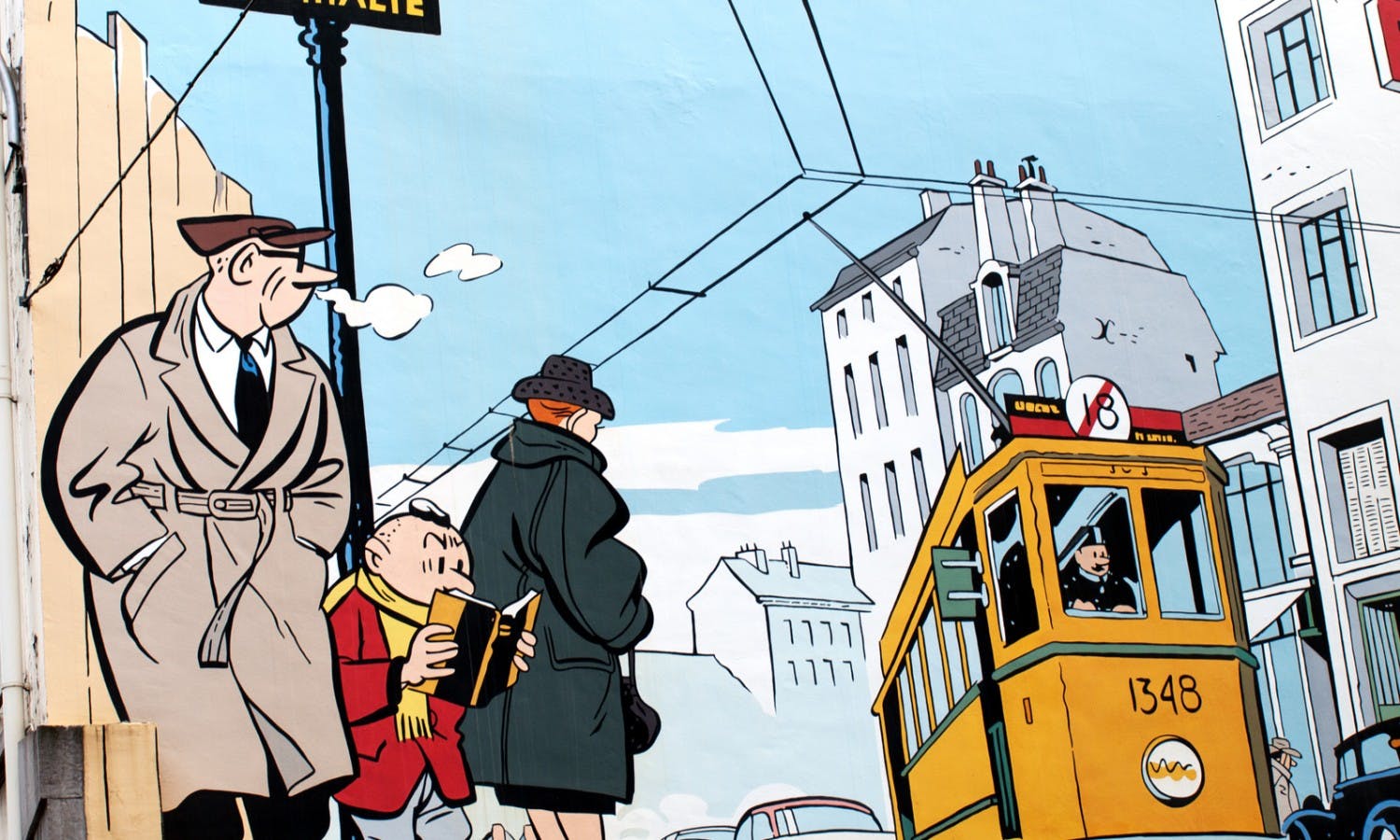 Street Murals in Brussels
Take a Belgian Beer Bus
If you'd rather discover Brussels on wheels, don't miss the holy B trinity: sip a beer in a bus in the heart of Brussels. Hop onboard a vintage yellow bus and taste local beers in atypical places away from the crowds of the city center. Perfect for a rainy day, this bus – which was in service some 50 years ago – will take you through the European District and past the Royal Palace to visit some local craft breweries.
Tip: early booking is recommended.
Have a craft beer and party with the locals
Leffe, Chimay, Chouffe, Hoegaarden … ever heard of those? As famous as Belgium is for its mussels and chocolate (but never together!), it's even more famous for the bazillion of high-quality beers available just about everywhere. And us, Belgians, are very friendly people, especially after a few lambics. Get out of the city center and hit up some beloved local favorites like Parvis de Saint Gilles, Place Flagey or Place du Luxembourg for a real night out.
You can stick to the classics or try some of the newer craft beers created in local microbreweries. New flavors, modern names and funky glasses are on the rise! Here are a few must-visit bars: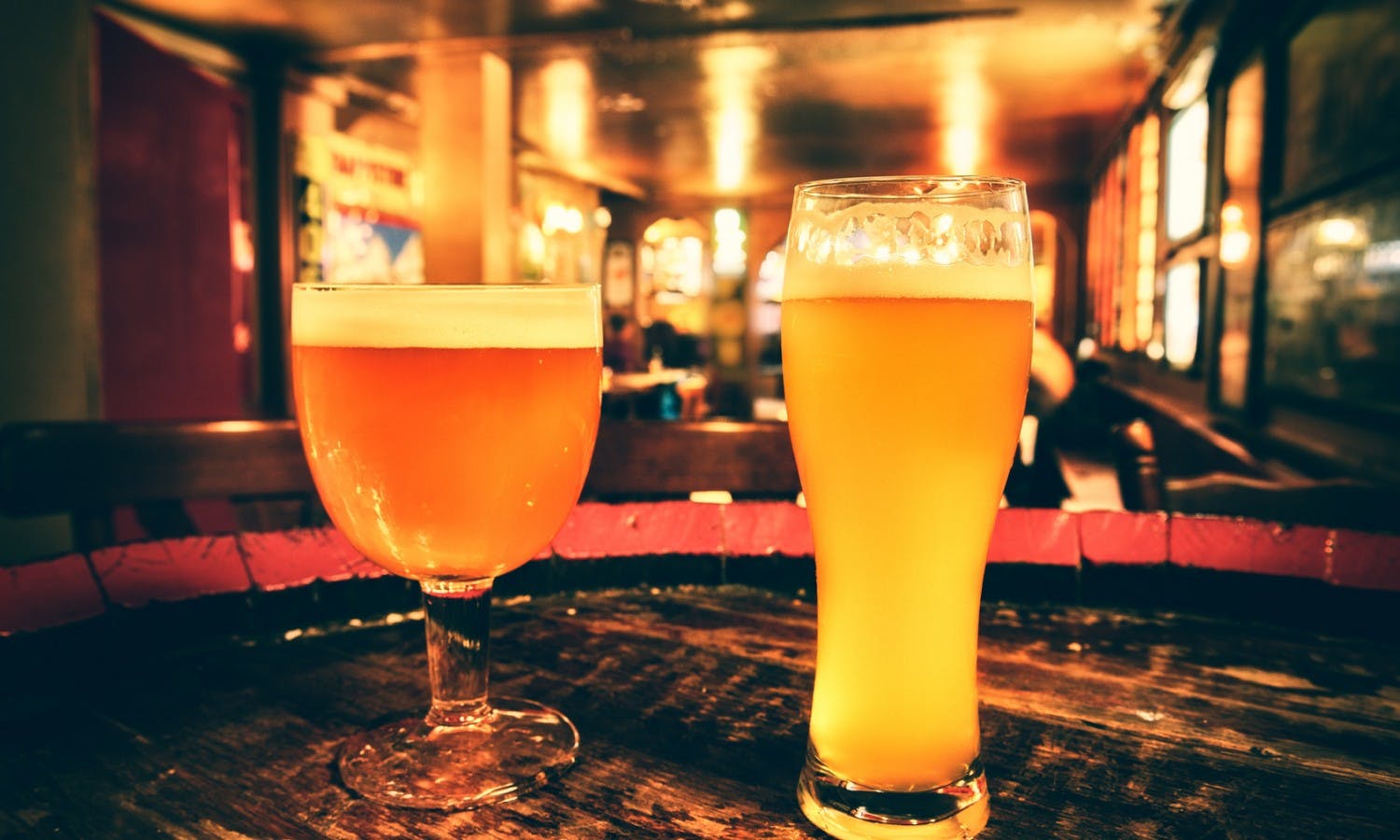 Craft beers in Brussels
Have some mussels with fries
Belgian cuisine isn't famous for sophistication or extravagance, but it's flavorful and will keep you warm in the winter. Belgian waffles and stews cooked in brown beer are world famous, but when in Brussels, you have to do as the Brusseleers do and eat some moules frites (mussels with French fries). Yes, even during the summer. Here's a short list of the best restaurants in Brussels to have some mussels in white wine, with garlic or with mayonnaise, and ALWAYS with French fries.
Le Zinneke, Place de la Patrie 26 in Schaerbeek http://www.lezinneke.be/en/
Aux Armes de Bruxelles, 13 Rue des Bouchers (in the historical center) http://www.auxarmesdebruxelles.com/en/
Au Vieux Bruxelles, Rue Saint Boniface 35 (M Porte de Namur) http://www.auvieuxbruxelles.com
In't Spinnekopke, Place du Jardin aux fleurs 1 (in the historical center) http://www.spinnekopke.be
Tip: here's an idiot's guide to eating mussels in Belgium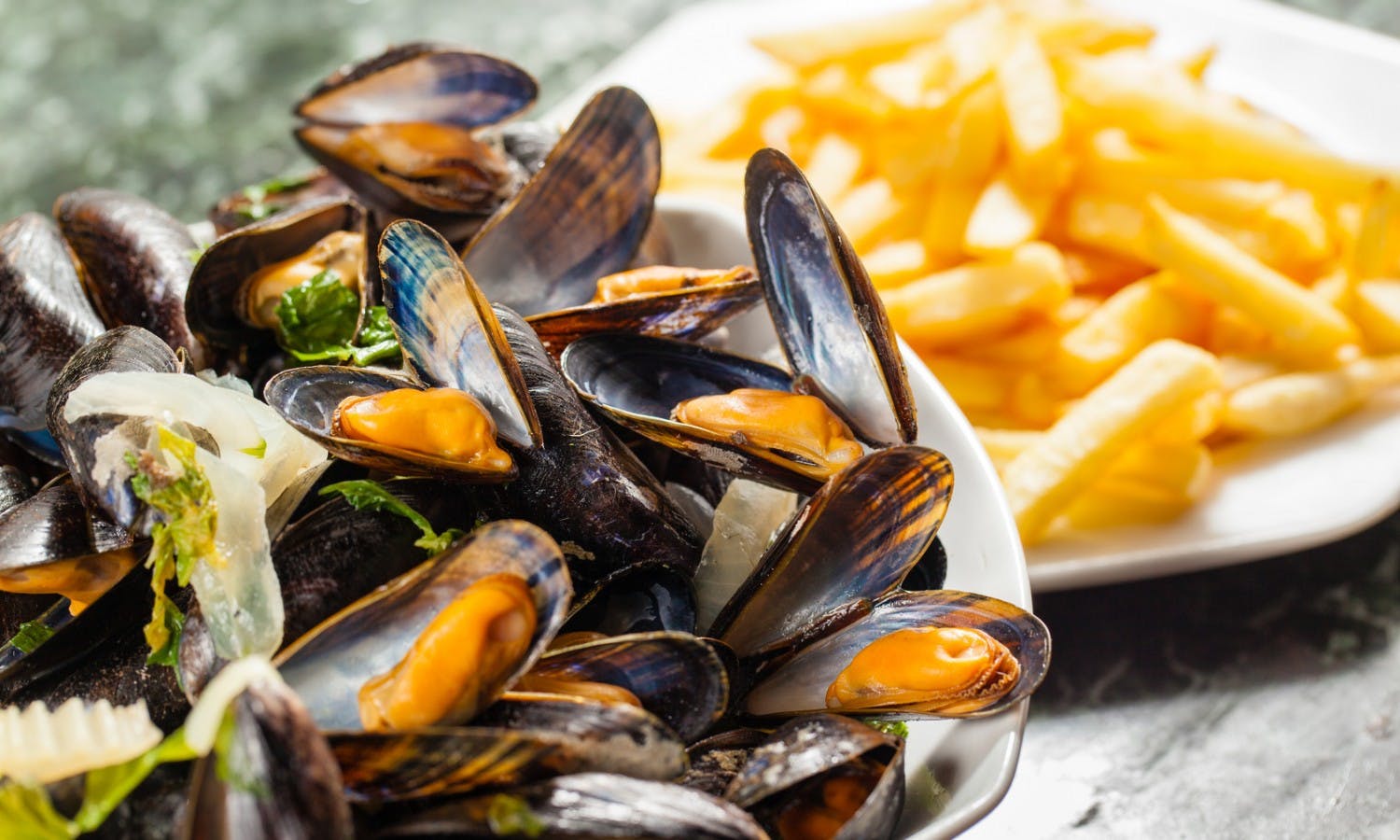 Mussels and Fries in Brussels
Get your art fix in art galleries and subway stations
Brussels has a varied, ever-changing art scene which ranges from street wall murals and public exhibitions in Subway stations – see Stockel station and its Tintin-based fresco – to the many wonderful museums found all over the city. The Bozar, the Center for Fine Arts, the Magritte Museum, characterized by a spectacular trompe l'oeil façade, and the Museum of Ixelles, with its young vibe and temporary exhibitions, are just a few ideas for art lovers and rainy days.
If you can't make it to one of those, you'll still see plenty of art as you visit the city. Every inch of the Brussels Underground is an incredible museum with bizarre paintings, sculptures, unexpected photographs or Mondrian-like stained glass windows. A list of the major art subway stops is available here in English.
More info:
Don't miss the Brussels Gallery Weekend (8-11 September 2016) and visit over 30 Contemporary art galleries in 4 days.
Much bigger, visit the BRAFA Art Fair (21-29 January 2017) and Art Brussels (21-23 April 2017)