On October 21, MoMA, an emblem of both modern art and New York City, will re-open after a four-month, $400 million in renovations.
The Museum of Modern Art, or, more familiarly, MoMA, is home to a trove of treasures including Van Gogh's Starry Night, Picasso's Les Demoiselles d'Avignon and Matisse's Dance 1 as well as works from some of the most prominent names in modern art such as Mondrian, Rothko and Warhol, among others, in addition to plenty of hidden gems.
This New York institution opened in 1929, and its evolving collection of 200,000 works and temporary exhibits attract both local art enthusiasts and culture-minded travelers year-round. Yet anyone visiting New York this past summer with the hope of stopping at MoMA would have found themselves out of luck. In honor of its 90th anniversary, the iconic museum closed its doors on June 15 for a $400 million renovation and will reopen on October 21 with a brand new look. In addition to the redesign, the museum has also undergone an expansion to include an addition of 40,000 square feet of gallery space.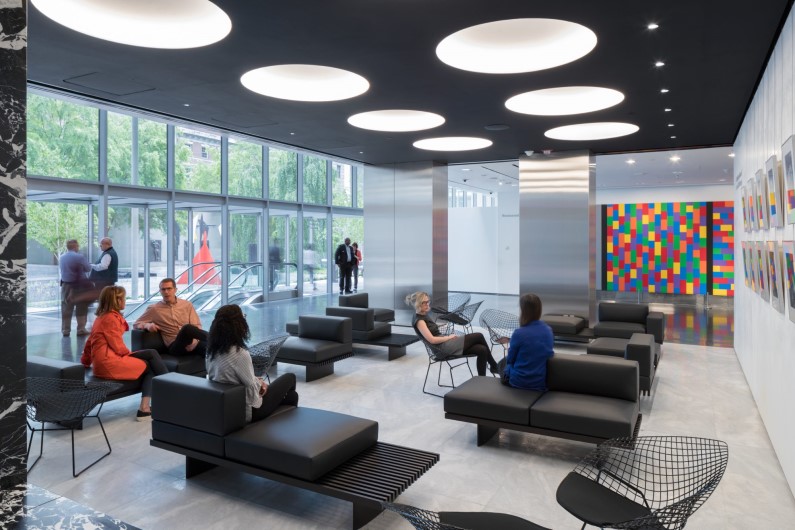 The newly reimagined MoMA includes a double-height studio in the heart of the museum that will feature live programming and performances that pertain to and question both modern art and current culture as well as serve as the backdrop for commissions and residencies by both established and emerging artists.
A creativity lab on the second floor will prompt education―visitors can drop in on the experimental, immersive space to create art of their own, join facilitated conversations and participate in an array of programs designed to bring people closer to art. This welcoming space will offer innovative, accessible educational experiences daily in the Museum's galleries and classrooms, with partner organizations.
New street-level galleries will offer free admission fo the public, bringing art even closer to the city streets and Midtown Manhattan. Passers-by can just drop in to see what's happening.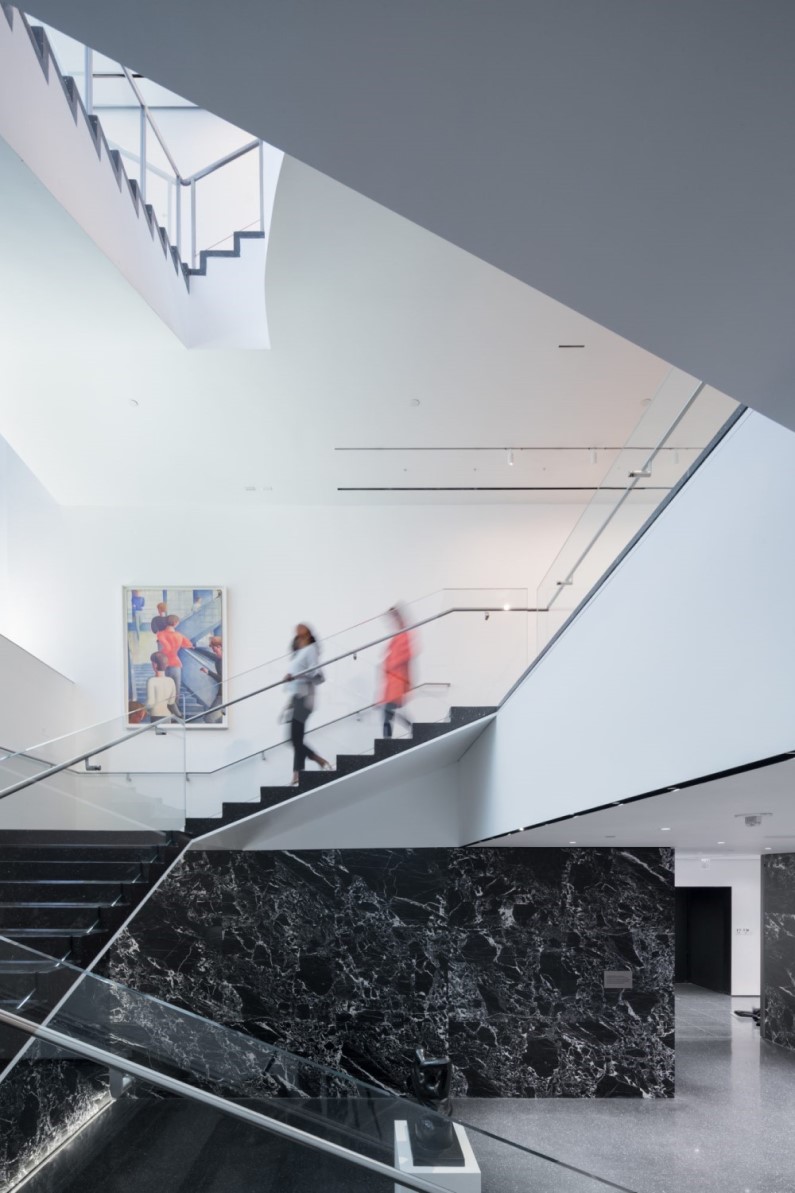 MoMA's original director, Alfred Barr, had envisioned the venue as an experimental museum, but as the collection grew, the venue became less experimental, so this new look takes MoMA full circle back to its founding philosophy.
The fifth-, fourth-, and second-floor galleries, including the new David Geffen Wing with more than 30,000 square feet of new gallery space, will offer a newer, more profound art experience by systematically rotating the art on display. The inaugural exhibitions will be curated from the Museum's collection, and include:
Sur moderno: Journeys of Abstraction will dive deep into the museum's current Latin American art via paintings, sculptures, and works on paper donated by the Colección Patricia Phelps de Cisneros. On view through March 2020.
member: Pope.L, 1978–2001 will offer a look at the work of multidisciplinary artist Pope.L by presenting landmark performances and related videos, objects, and installations. On view through January 2020.
Betye Saar: The Legends of Black Girls Window examines the relationship between Black Girl's Window (1969), the artist's iconic autobiographical sculpture, her rare, early prints from the 1960s. On view through January 2020.
Studio Museum at MoMA, The Elaine Dannheisser Project Series will run as part of MoMA's new multi-year partnership with both MoMA PS1 and the Studio Museum in Harlem. Thelma Golden, director and chief curator of the latter, will oversee this exhibit, whose first installation features Michael Armitage. This will be found in the free ground-floor galleries.
The new MoMA will open daily from 10:00 a.m. to 5:30 p.m. with extended hours on the first Thursday of the month until 9:00 p.m.