Here's a checklist for what you should do in advance before traveling to a foreign country.
If you're planning an adventure abroad, the last thing you want is a last-minute surprise or two — there are a few things you shouldn't leave to chance. Whether you're visiting a neighboring country for a week or backpacking on the other side of the world for a few months, Musement has prepared an essential checklist with everything you should keep in mind.
1. Passport
It wouldn't be the first time someone couldn't board a plane due to an expired passport or even a passport that expires close to the travel date. To make sure this doesn't happen to you, at least one month before the trip, check that your passport doesn't expire before or during your travel dates. Remember that you should also have enough blank pages. If you need to renew your passport before the trip, you will probably have to make an appointment with the passport office, which could mean waiting weeks or perhaps even months depending on where you live.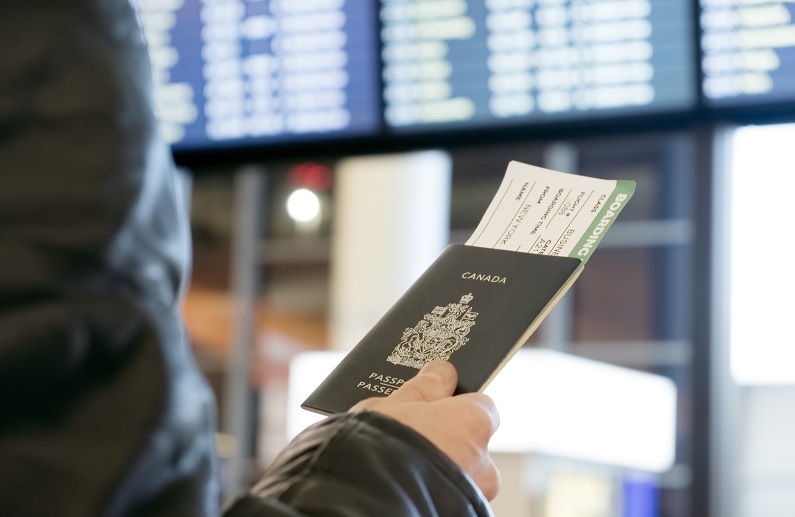 2. Boarding passes and reservations
Don't forget to print the flight information you will need during your trip as well as hotel, car, and activity reservations, etc. In today's day and age, you can usually show the tickets on your phone, but you might not have internet access for the entirety of your trip and some countries might require hard copies. It's always worthwhile to print them ahead of time to avoid problems in unforeseen circumstances as technology can sometimes let us down.
3. Visas
Do your homework to see if you need some sort of visa for the country or countries you will visit during your trip. If you are traveling for less than three months, it is unlikely that you will need to do any paperwork. However, there are many countries for which you do need to acquire a visa even for a short stay. For the United States, for example, you are required to register online a few weeks prior to the trip. Other countries require tourist visas even if you will only be there for a few days. It is also essential to know how many days your visa allows you to stay in the country because overstaying is illegal and can result in a fine or future travel restriction.
4. Vaccines and health
There are many countries for which vaccinations are required or recommended. If you are traveling to a tropical country, you will probably need to be vaccinated for illnesses such as yellow fever or bring some type of emergency medication with you such as malaria pills, for example. It is important to check the necessary vaccines at least two months in advance and consult a doctor if you aren't sure what you need. It's also important to prepare a first aid kit with essential medications that are suited to your destination. If you are traveling in a tropical area, for example, make sure to bring insect repellant.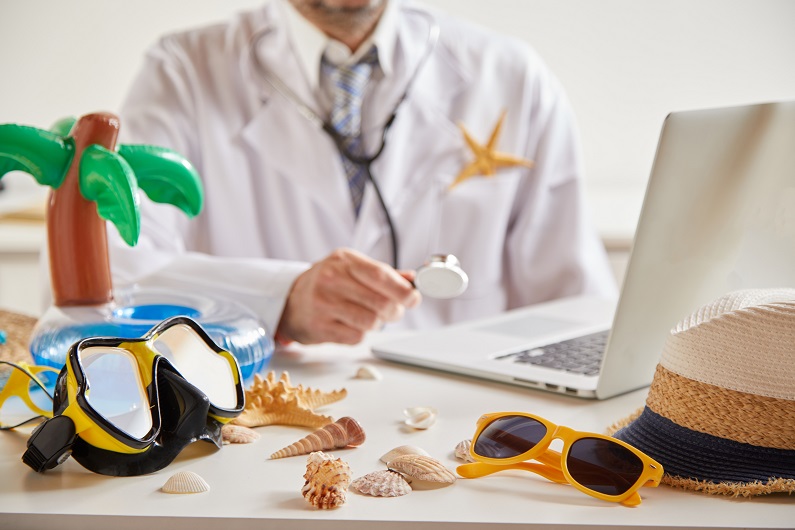 5. Travel insurance
Even though you have taken all the necessary precautions before your trip, buying full-coverage travel insurance is one of the most important points on the list. If everything goes well, you won't need to use it, but if you need to go to the doctor for whatever reason, it is in your best interest to have insurance because foreign medical bills can become exorbitant. Make sure you have all the necessary details for requesting the assistance of your insurance company in case you need medical attention in the country of destination.
6. Safety and last-minute events
Checking the travel advisories for particular countries as well as recent alerts for tourists and visitors is essential before embarking on a journey. If you check ahead of time, you will mitigate potential issues because you will know which areas are safe and which you should avoid. The consulate's website usually has this type of information, and it is recommended that you consult it regularly. It is also important to stay up to date on the news of your destination country, especially if you will be traveling to conflict zones or areas with ongoing strikes.
7. Temperature and climate
The best way to pack is to check the climate and weather report in your destination country for the dates of your trip. If you're traveling to another continent, there is probably dry and rainy seasons, for example. Also, there are places in the world where it is hot during the day but cold at night. It is important to have all of these details before you pack and that you don't forget any of the essentials.
8. Money
Check the currency of the destination country and make sure to exchange enough money ahead of time at your bank or exchange bureau. Remember that exchanging money at the airport is a convenient option, but the rates won't be in your favor. Don't forget that there are currencies that are neither available at banks nor exchange bureaus if you don't request them ahead of time. If you're planning to use your credit card in a foreign country, make sure to let your bank know in advance so that your charges aren't declined as a security measure.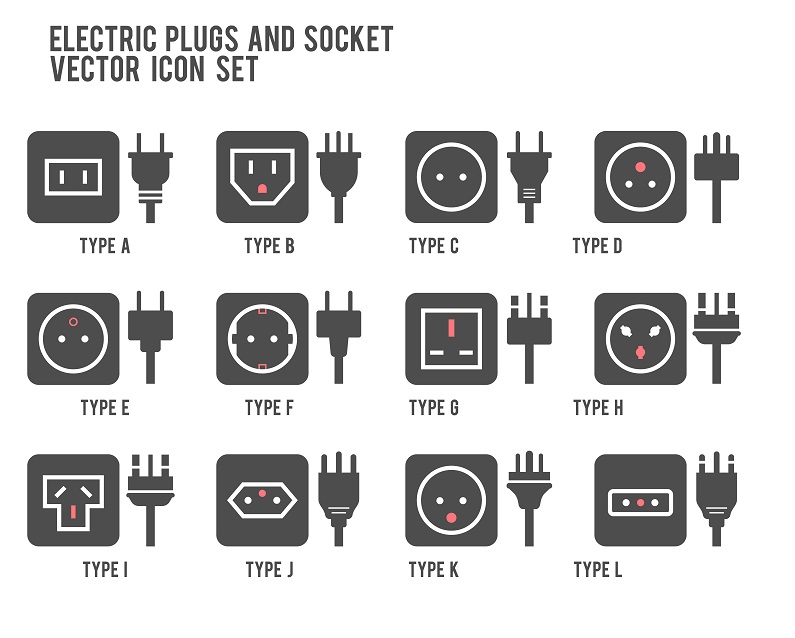 9. Adapters and technology
Check what type of adapter you need for the country you are traveling to and consider the option of bringing a power strip if you have multiple devices to charge at night. If you want to have access to the internet on your phone during your trip, it is recommended to learn about which sim cards you can obtain at your destination. Don't forget to deactivate roaming on your phone if you don't have a contract that allows you to use your phone abroad.
10. Entertainment
It might seem secondary, but it's important to bring something for entertainment. You never know if your flight will be delayed and you will be stuck in the airport for hours with nothing to do. A good book, music or any type of entertainment can save you from hours of boredom. It is also useful to bring a pen and paper in case you need to jot something important down and you don't have your phone.
11. Language
Try to learn some words or basic expressions in the country's language so you are able to communicate. At a minimum, you should learn basic greetings and words such as "please" and "thank you." It never hurts to bring a dictionary, whether in physical or electronic form. Making an effort to communicate in the local language will make your experience much more authentic.