There's no question that Dubai is spectacular. Its juxtaposition of some of the world's most breathtaking skyscrapers with an authentic old town offers travelers a sophisticated, culture-rich destination. Janane Moretti has lived in Dubai for more than four years and she shares some must-see picks for anyone visiting her adopted home town.
From seasoned globetrotters to impressionable travel novices, there is no doubt that Dubai will wow any type of traveler. With its vibrant energy and cosmopolitan vibe, the cohesive diversity of the city's inhabitants from different cultures, religions and ethnicities will amaze you.  It's true that Dubai is mainly known as a hub for luxury, fashion and jet-setting pursuits, however, the city boasts so much more than discovering the most extravagant shop in the largest mall! The mix of futurist vision while always staying true to its heritage is what makes this city so appealing for travelers. If you're visiting Dubai, you must check out the following places.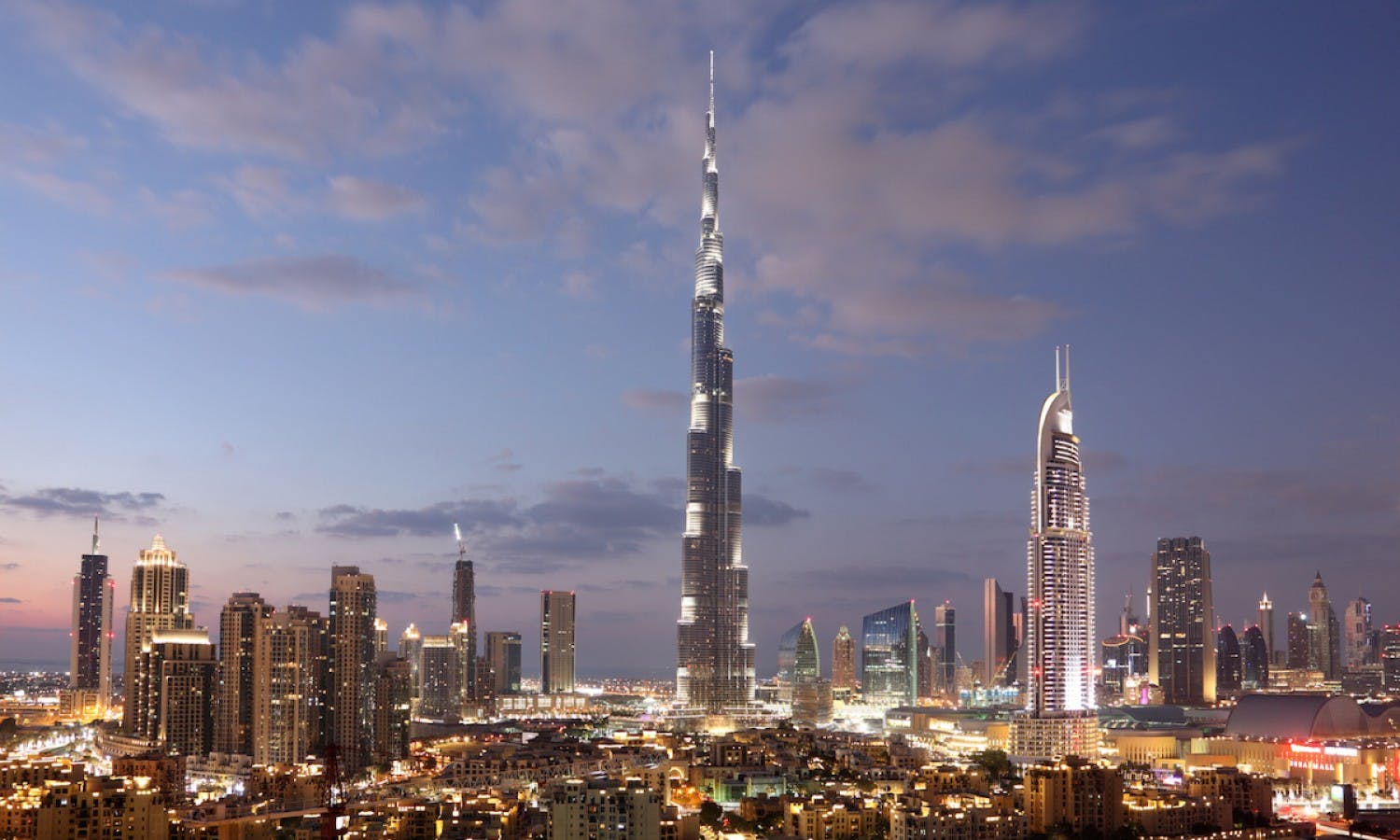 Burj Khalifa, the world's tallest structure
1) Burj Khalifa
Dubai is known for always wanting to do things bigger and better than any other country in the world…and boy, do they know how to do so! It is hard to understand how tall the Burj Khalifa is until you're near it. The world's tallest building – 828 meters – never fails to take my breath away even after living here for more than four years.
The Burj Khalifa has two observation decks: 124th floor (452 m) and 148th floor (555 m) – each platform has an access fee. In order to save time and money, I would suggest booking your tickets ahead of time.
If you're not too scared of heights, book a lunch reservation at At.Mosphere located on the 122nd floor of the Burj Khalifa, or just stop in for a coffee.
Don't forget to stop by the spectacular dancing fountains before or after your visit that are located right at the bottom of the building. The fountain shows start at 6pm and are repeated every 30 minutes until 11 pm – they should not be missed!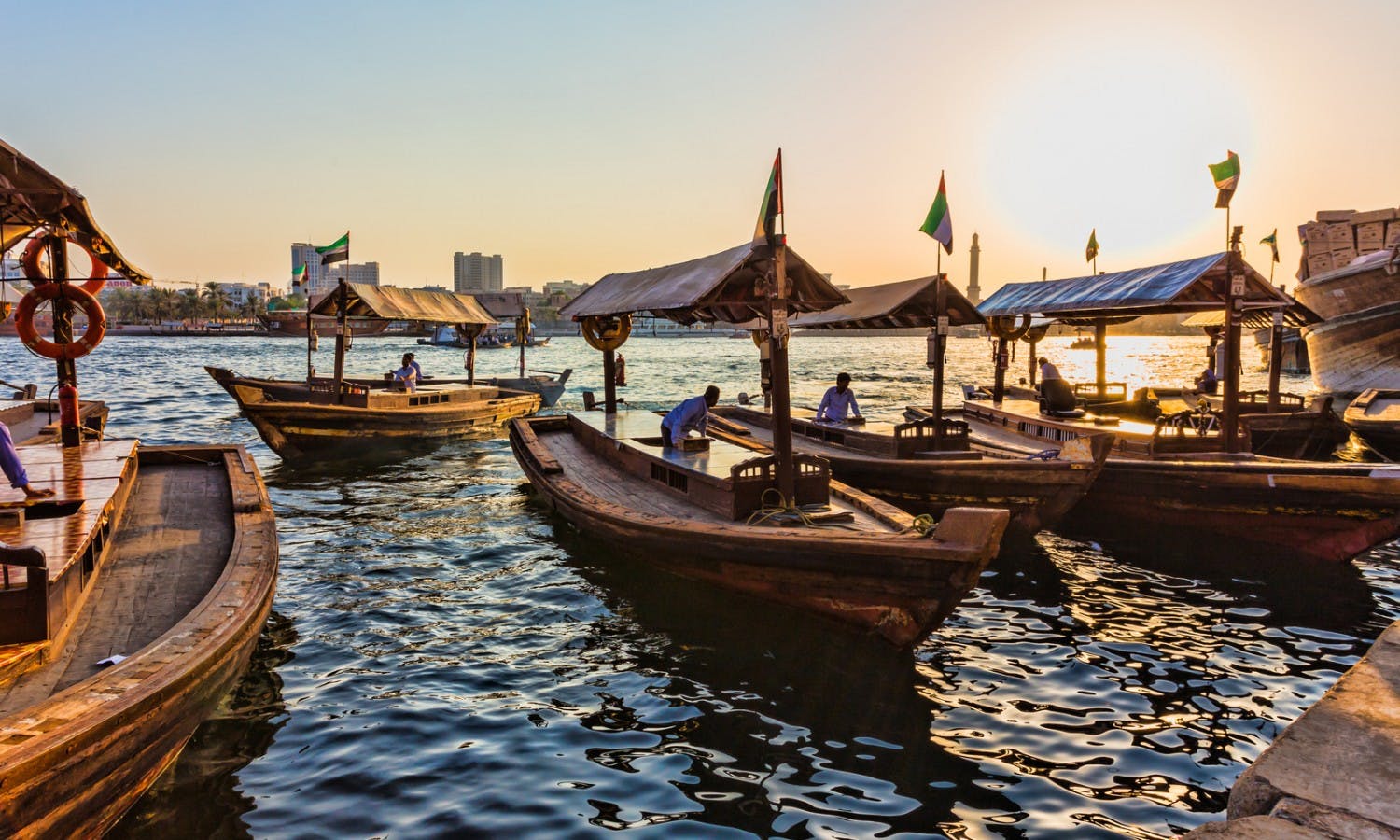 Dubai Creek, a historic waterway that was used during antiquity
2) Dubai Creek
As a visitor to Dubai, you will surely discover and explore the beautiful and modern city whether you are getting around by car or metro. For a glimpse of Dubai's historic center and to discover the city's skyline from a new perspective, a ride in a traditional dhow boat down the Dubai Creek is the way to go. Many dhow cruises offer an option to have dinner on board and dance the night away. This activity might seem like a tourist trap, but trust me, these cruises are worth taking to explore the city from a fresh angle. Sightseeing in Dubai's old historic center allows travelers to imagine the city before it became one of the world's most advanced futuristic cities.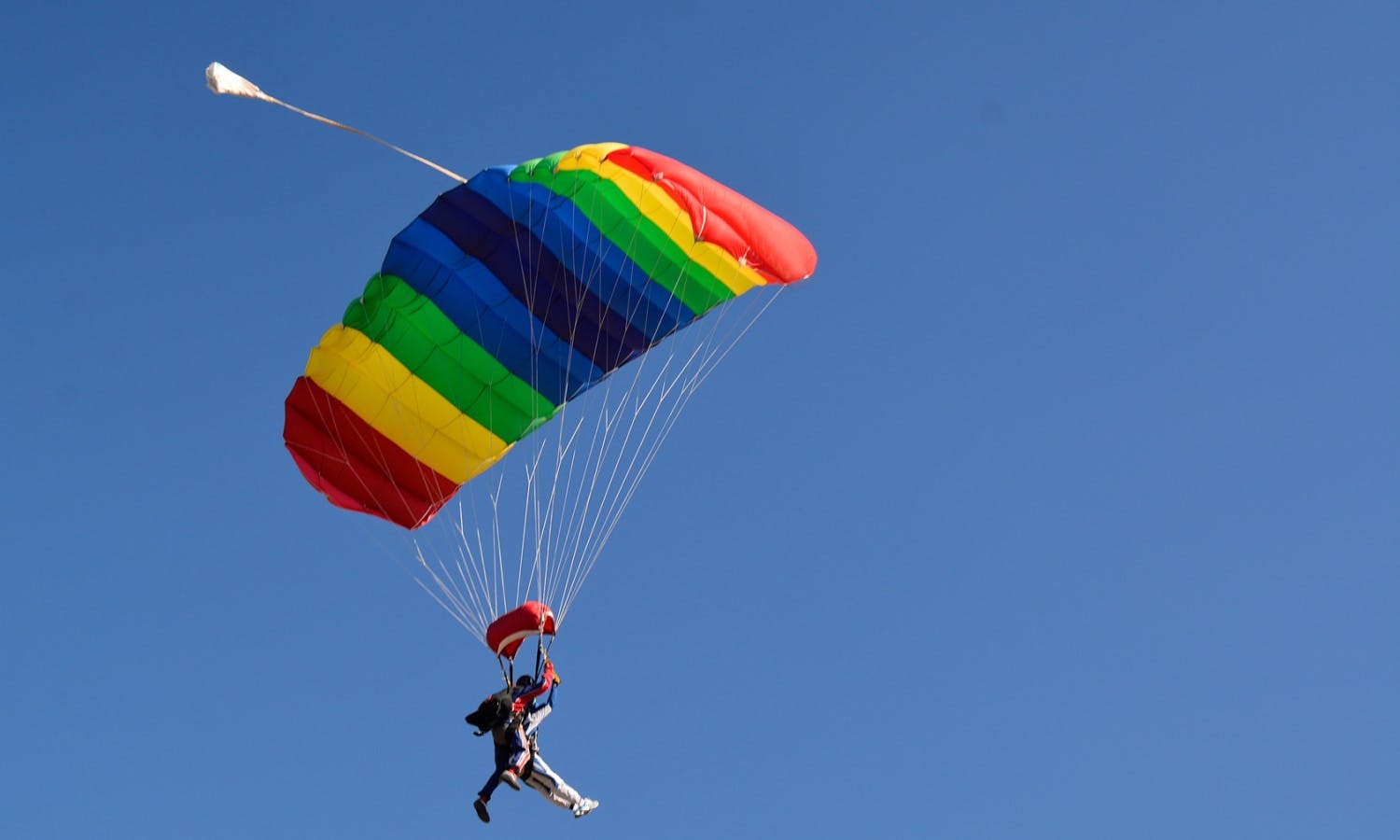 Skydiving offers a breathtaking view of Dubai and its surrounding desert
3) Skydive Dubai
I know this activity is not for everyone, however, if you are an adrenaline seeker, you cannot miss the opportunity to skydive and enjoy one of the world's most spectacular views in the process: that of the Dubai Palm. This truly singular experience allows jumpers to enjoy a free fall over the Palm Jumeirah with amazing views of the water. Since the weather is fairly clear year round, you surely won't regret it. If you have never skydived before, Dubai is a great place to start! To secure your place, book ahead of time.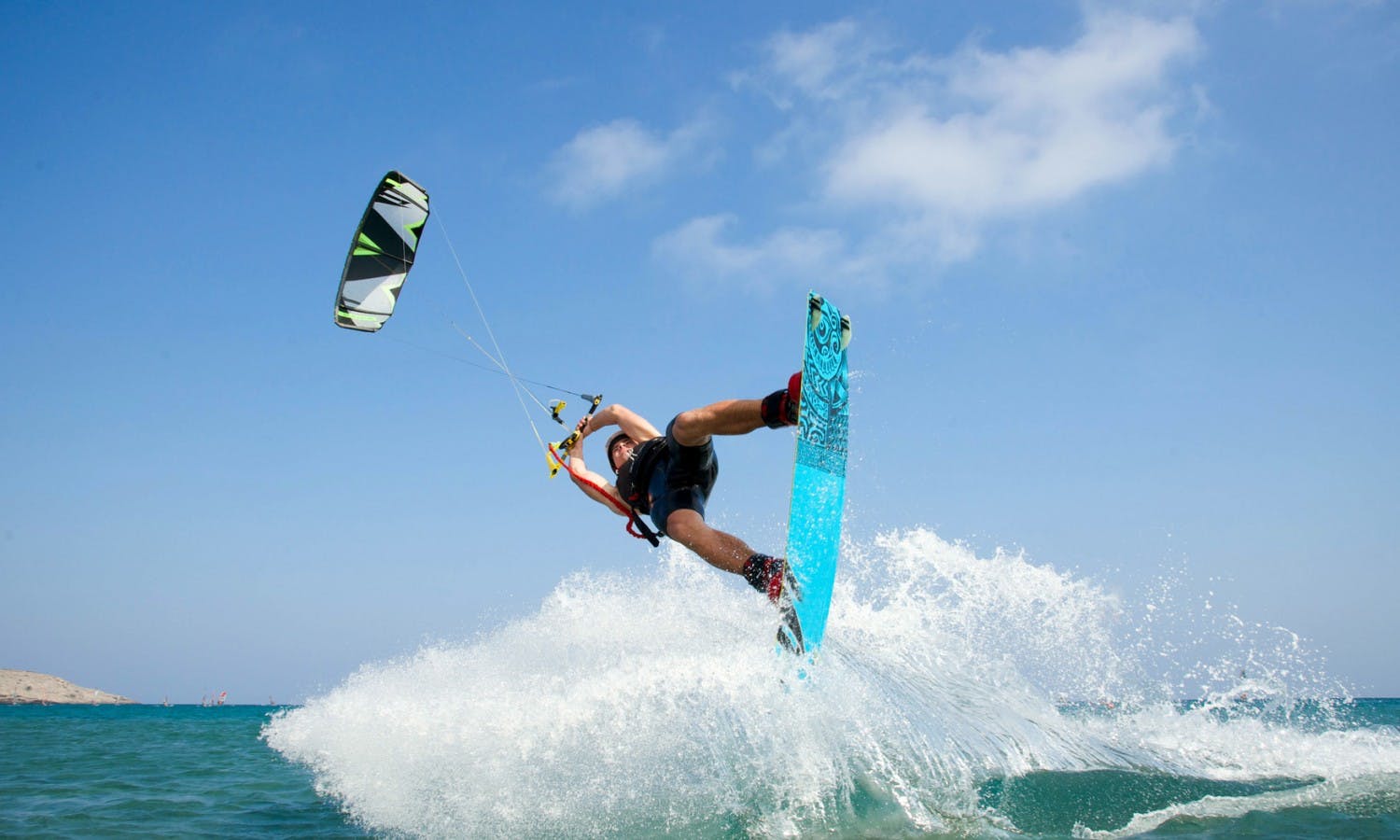 Go kite surfing on Dubai's famous Kite Beach
4) Kite Beach
For people in search of a laid-back experience, while visiting Dubai, I would suggest spending the day at Kite Beach situated right next to the iconic Burj al Arab. Earning its name as the meeting point for surfers and kite surfers, Kite Beach has become the go-to place for Dubai's residents over the last two years. The area has a jogging and walking track for those who like to exercise. The beach is also equipped with tennis and volleyball courts as well as many water sports activities for people of all ages. It's the perfect way to relax and enjoy Dubai's brilliant climate. If you decide to make your way down to Kite Beach, I recommend stopping at SALT to sample the tastiest burgers in town.

The Madinat Jumeirah Souk in Dubai will meet many of your shopping needs
5) Madinat Jumeirah Souk
Inspired by traditional Arabic architecture, Madinat Jumeirah is a modern take on the old Arabian souks. The abundant shops offer mostly typical souvenirs and antiques and are always welcoming to tourists who are enchanted by the Arabian decor and scented alleys. Vistors looking to relax and recharge after shopping can take their pick from a wide variety of restaurants and cafes offering great views of the Burj al Arab. If you are visiting at night, I would recommend you stop at Trader's Vic's to sip their famous Tiki Puka Puka cocktail. The souk is located between two five-star hotels, Al Qasr and Madinat Jumeirah, which are separated by a water passage where hotel guests or visitors can enjoy a ride on a traditional local boat.