Discover the top attraction in each state in the United States
From north to south and from coast to coast, America is packed with diverse landscapes that are well worth exploring. Each state has its own culture and landmarks that make them unique. For that reason, Musement conducted a study* to find out the most popular attraction in each state. Whether you are a nature lover and enjoy national parks, a thrillseeker who likes screaming their head off at an amusement park, or a history buff that cherishes time at monuments or memorials, you can find your next dream destination right here.
Take a look at the map below to find out the top attraction in each state in America:

Northeast
New England
Acadia National Park (Maine): One of America's most visited national parks, Acadia National Park is a hiker's dream. It is the only national park in the Northeast. Discover the park's tallest mountain, Cadillac Mountain, on a hike and savor the panoramic views. Visitors can also reach the mountain's summit via the 27-mile route, Park Loop Road. During some parts of the year, Acadia is the first place in the U.S. to see the sunrise, so early birds are in for a real treat.
Hampton Beach State Park (New Hampshire): Located on a peninsula, the 50-acre state park includes the Seashell amphitheater, a playground, miles of beaches along the coast, and a place for RVs to park and camp out. Visitors have the luxury of deep-sea fishing, enjoying a picnic with family and friends at the designated areas, mini-golfing, or just relaxing on the beach looking out into the Atlantic Ocean.
Church Street Marketplace (Vermont): An open-air mall created in 1981 with historical architecture, music, street entertainers, festivals year-round, and countless places to shop and dine. The four-block marketplace hosts events like Winter Lights, the Jazz Festival, Festival of Fools, and the Sidewalk Sale, where visitors can buy goods at an extremely discounted rate. Take part in a walking tour and get to know the Burlington area better. Over 1.5 million visitors come to visit the bustling marketplace yearly.
Faneuil Hall Marketplace (Massachusetts): What was once a public meeting point back in the 18th century to discuss independence from British power, turned into America's first open marketplace. Comprised of numerous shops, boutiques, and restaurants, Faneuil Hall Marketplace has around 20 million visitors annually. It is situated in the heart of downtown Boston and is made up of four different markets: North Market, South Market, Quincy Market, and Faneuil Hall.
Roger Williams Park Zoo (Rhode Island): More than 150 rare animals from around the world can be seen at Providence's Roget Williams Park Zoo. The zoo has nine different exhibits that will bring you on a worldwide journey. Follow Marco Polo's footsteps and visit the Marco Polo's Adventure Trek exhibit. See the different animals the great explorer may have encountered on his journey throughout Asia. Take flight at the Explore and Soar exhibit and see the zoo from up above. The zip attraction takes you over 110 feet in the air, offering views of the great city and Narragansett Bay.
Mystic Aquarium (Connecticut): Home to thousands of different marine animals, such as alligators, African penguins, seals, diverse fish, and more, the Mystic Aquarium offers its guests the chance to partake in numerous interactive activities. Renowned for its beluga whale exhibit, guests can pet and stand with these water friends. It is also one of three facilities in the U.S to have Steller sea lions, so don't miss out on quite the unique aquarium experience.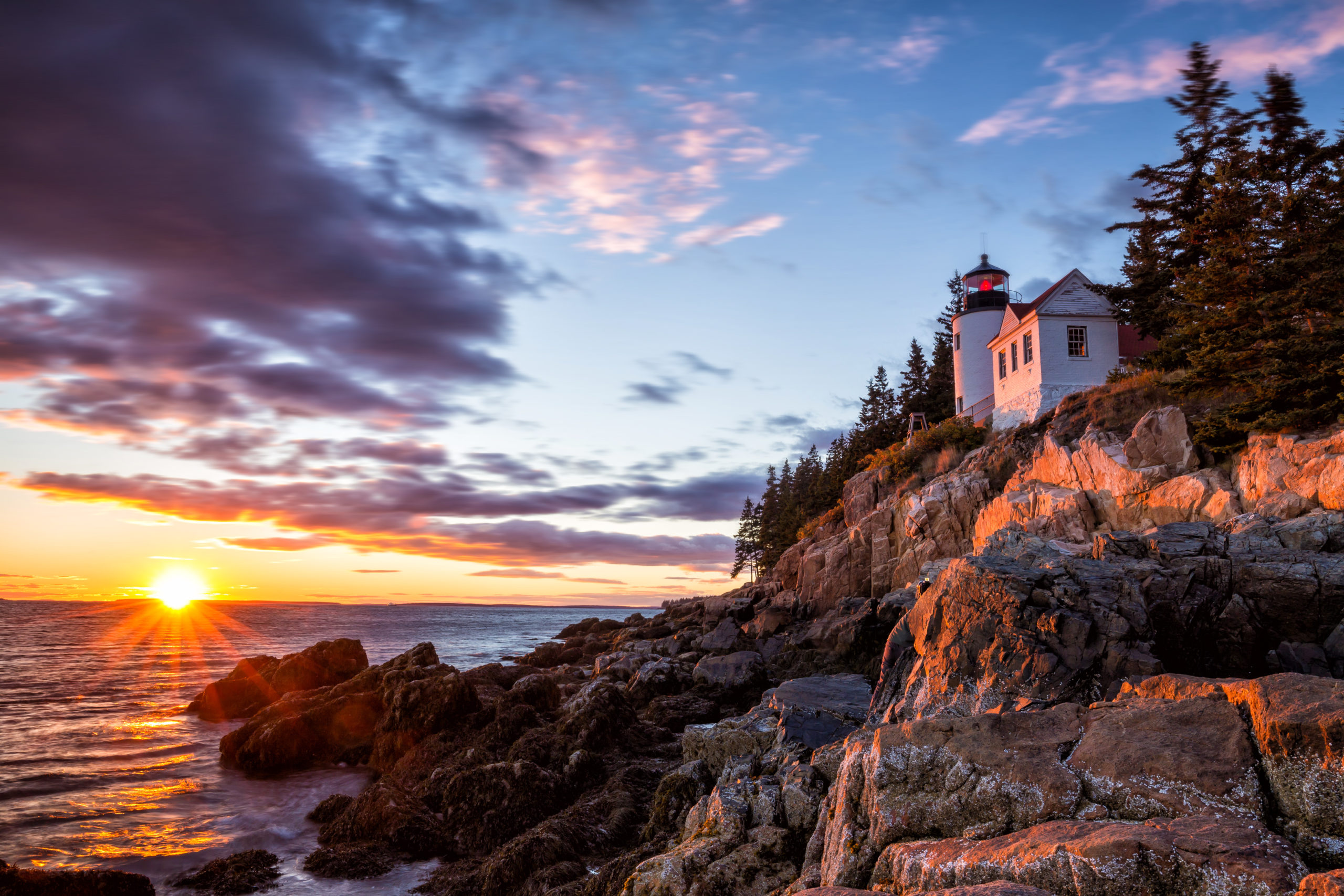 Mid-Atlantic
Six Flags Great Adventure (New Jersey): Has over 200 rides and attractions between the amusement park, Hurricane Harbor waterpark, and the Wild Safari area. The 475-acre theme park makes it the second-largest in the world. World-class rides like Nitro, Kingda Ka, and El Toro are a must for daredevils. It is said that both New York and Philadelphia skylines can be seen from the drop on Kingda Ka. If you prefer to stay more relaxed and get your animal search on, enjoy over 1,200 animals from six different continents in the comfort of your own car at the drive-thru safari.
Central Park (New York): One of the world's best city parks. This urban oasis is a must-visit when visiting the Big Apple. Covering over 840 acres, Central Park has plenty to offer. Concert venues, a zoo, tours on horse-drawn carriages, playing fields, lakes, you name it, Central Park has it. Twenty-nine sculptures are spread throughout the park with two indoor restaurants to dine at. A variety of wildlife can be seen strolling throughout the park, so be on the lookout for red-tailed hawks, chipmunks, turtles, and so much more. Enjoy a romantic date in this enchanting park.
Hersheypark (Pennsylvania): A visit to Hersheypark needs to be on your agenda if you have a sweet tooth and enjoy theme parks. The chocolate-themed amusement park is perfect for the family. What originally opened as a place for Hershey employees to relax, has turned into an award-winning theme park. Over seventy rides and fun filled attractions can be found in the seven themed regions. Hersheypark also features an interactive museum that details the history of the famous Hershey chocolate brand, and a zoo (ZooAmerica) which houses animals in their natural habitat. Chocolate lovers delight!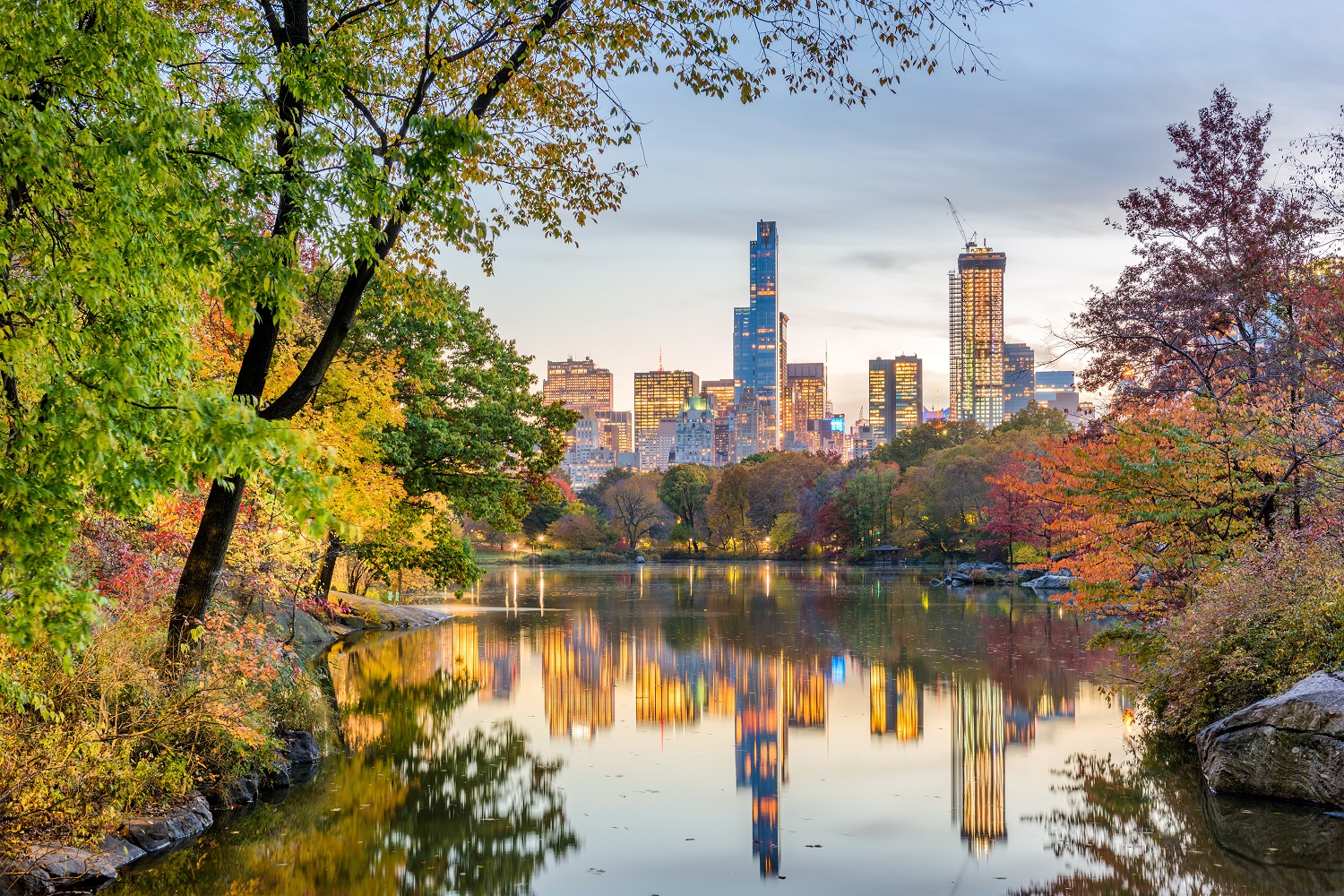 Midwest
East North Central
Cedar Point (Ohio): The second-oldest operating amusement park in the U.S. opened its gates in 1870. Located on Lake Erie, Cedar Point has some of the world's best roller coasters, and in fact, has been dubbed as "America's Roller Coaster Capital." Six of the park's roller coasters are over 200 feet tall, so thrill seekers are in for a real treat. With over 70 attractions, three areas for kids, two marinas, two water parks, and a mile-long beach, there is something fun for everyone who comes to Cedar Point.
Indianapolis Zoo (Indiana): More than 3,800 animals from over 320 species make up this non-profit zoo. Come meet Rocky the orangutan and other exotic animals, feed a flamingo or spend some one-on-one time with dolphins! Besides animals from all different biomes, the zoo also houses a botanical garden and has numerous rides and attractions.
Millennium Park (Illinois): Situated in the heart of Chicago, this public park consists of over 24 acres and is a true culture and beauty icon. Opened in 2004, the urban park's architecture, art, and landscape design make it one of a kind. Cloud Gate, or "The Bean" is a main hit and easily one the most Instagrammble places in the Windy City. Take a stroll through the colorful Lurie Garden, cool off in the Crown Fountain or catch a musical performance at the Jay Pritzker Pavilion. The Art Institute of Chicago is just footsteps away from the park.
Henry Ford Museum of American Innovation (Michigan): Founded by the automobile manufacturer, the Henry Ford Museum is America's largest indoor-outdoor museum complex. A visit here will take you on a travel through time, witnessing some of the most historical items in American history. Learn about life in early America and how the Industrial Revolution turned the switch on to some of America's brightest minds. Explore the first-ever Model T car ever built by Henry Ford, the limousine that John F. Kennedy was assassinated in, Thomas Edison's laboratory, and many more historical exhibits!
Kalahari Resorts Dells (Wisconsin): The largest waterpark in the state. Situated in Dells, the "Waterpark Capital of the World," the Africa-themed water park includes waterslides, world-class spas, kids play areas and more. Take on the Master Blaster, the 570-foot water coaster which will have you soaked. Other fan favorites include the Screaming Hyena, Tanzanian Twister, and the Sahara Sidewinders. Visitors can also learn how to surf at the simulation, relax at the outdoor bungalows or take mermaid lessons and turn into Ariel.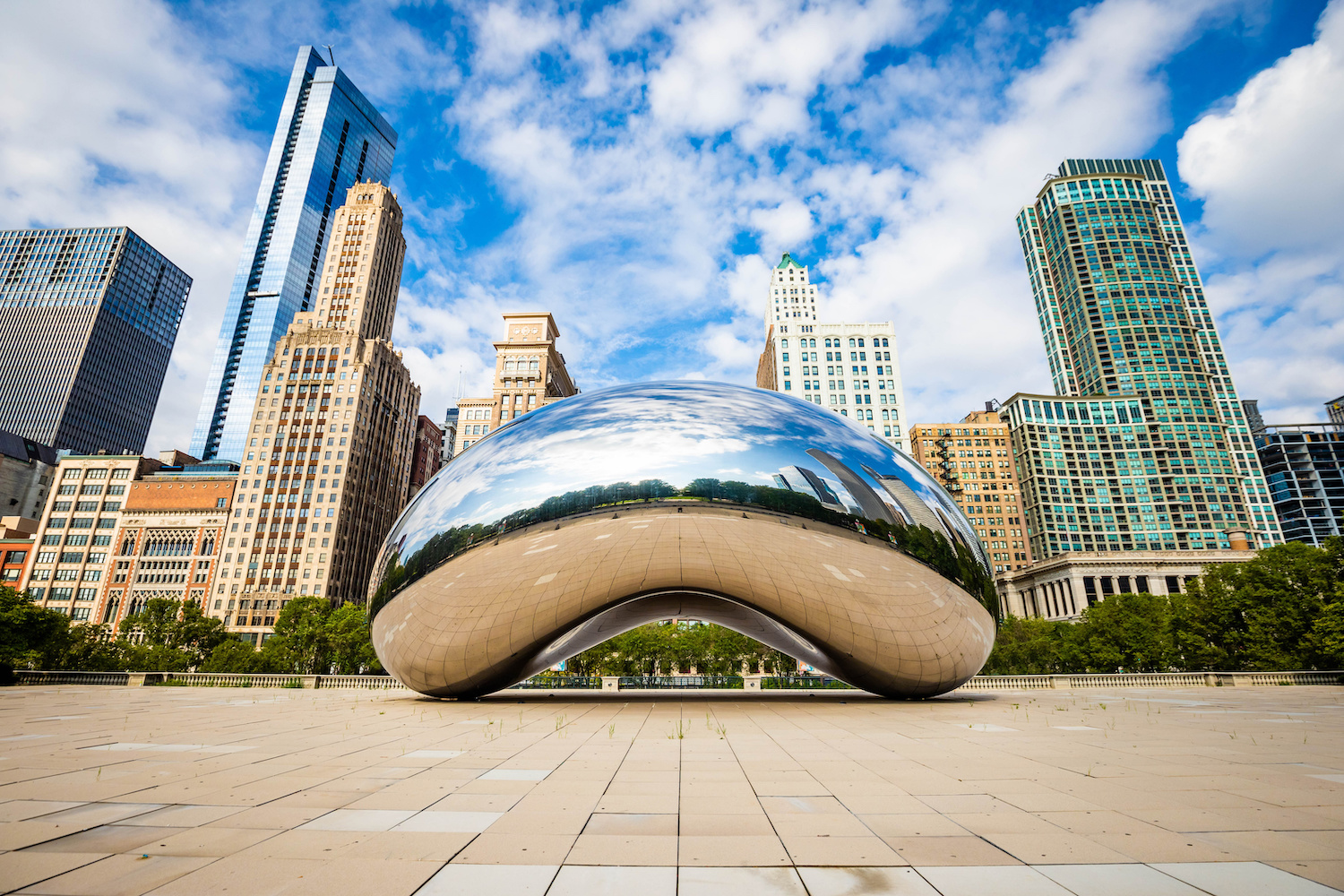 West North Central
Mall of America® (Minnesota): The big one. The mall of all malls. The Mall of America has over 530 stores on three levels as well as its own theme park, aquarium, and mini golf course. It's not every day you could be shopping one minute and riding a roller coaster the next. It's the largest mall in the United States. Nickelodeon Universe consists of seven acres with attractions, dining options and entertainment for everyone. Don't forget about Sea Life, the Mall's 1.2-million-gallon aquarium that has sharks, seahorses, stingrays and more. Whether you need something to shop for or just want to experience The Mall of America, a visit here is a no brainer.
Adventureland Park (Iowa): A family-owned amusement park, Adventureland first opened in 1974 in Altoona, Iowa. It features over 100 rides, attractions, and shows, a true treat for the avid amusement park enthusiast. From wet rides at Adventureland Bay Waterpark to thrillers like Space Shot, there is something for everybody. Enjoy numerous shows like the Circo de Luz or a magic show from magician Ben Ulin. There are a handful of lodging options nearby if you want to spend multiple days at the park.
The Gateway Arch (Missouri): The 630-foot stainless steel monument is an iconic landmark that represents the Westward Expansion of the US in the 19th century. Completed in 1965, the Gateway Arch is the world's largest arch, giving a nice touch to the St. Louis skyline. A trip to the top won't leave you disappointed. Over thirty miles of the Midwest skies can be admired from the observation deck on a clear day. The Museum at the Gateway Arch features six interactive exhibits that traces the story of everyone who played a part in the formation and expansion of America.
Sedgwick County Zoo (Kansas): A part of the AZA (Association of Zoos and Aquariums), the Sedgwick County Zoo is known for its success in breeding rare and endangered species. One of the most important concepts here is the use of experiential learning. The different exhibits allow visitors to immerse themselves into the habitat of the animals. Exhibits like Pride of the Plains, African Veldt, Tiger Trek and Penguin Cove are set up so guests can enjoy the components of that animal's habitats. More than 3,000 animals from over 400 different species can be found in the zoo.
Theodore Roosevelt National Park (North Dakota): The only national park to be named after a President. It consists of three separated areas of badlands: North Unit, South Unit, and Elkhorn Ranch Unit. Established as a national park in 1978, Theodore Roosevelt National Park has over 400 species of plants and is known for its wildlife viewing. Bison, elk, badgers, prairie dogs, and coyotes are some of the wildlife you will encounter on a visit. Horseback riding and backcountry hiking are popular activities to do here. Be amazed at the night skies with great star gazing ops, and on certain occasions, you can catch a glimpse of the northern lights!
Mount Rushmore National Memorial (South Dakota): Everybody has seen it. Maybe not in person, but the iconic sculptures at Mount Rushmore are well known around the world. The four presidents (Washington, Jefferson, Roosevelt, and Lincoln) were selected by the sculptors as they represent the birth, growth, development, and preservation of the nation. More than two million tourists come to see these four famed faces carved in Keystone, South Dakota. Take a stroll along Presidential Trail for the best views.
Omaha's Henry Doorly Zoo and Aquarium (Nebraska): Established in 1894, Omaha's Henry Doorly Zoo and Aquarium is one of the world's top five zoos. Featuring habitats from all around the globe, the exhibits here are second to none. The Lied Jungle is the world's largest indoor rainforest, the Desert Dome is the world's largest indoor desert, and the Kingdoms of the Night is the world's largest nocturnal exhibit, just to name a few.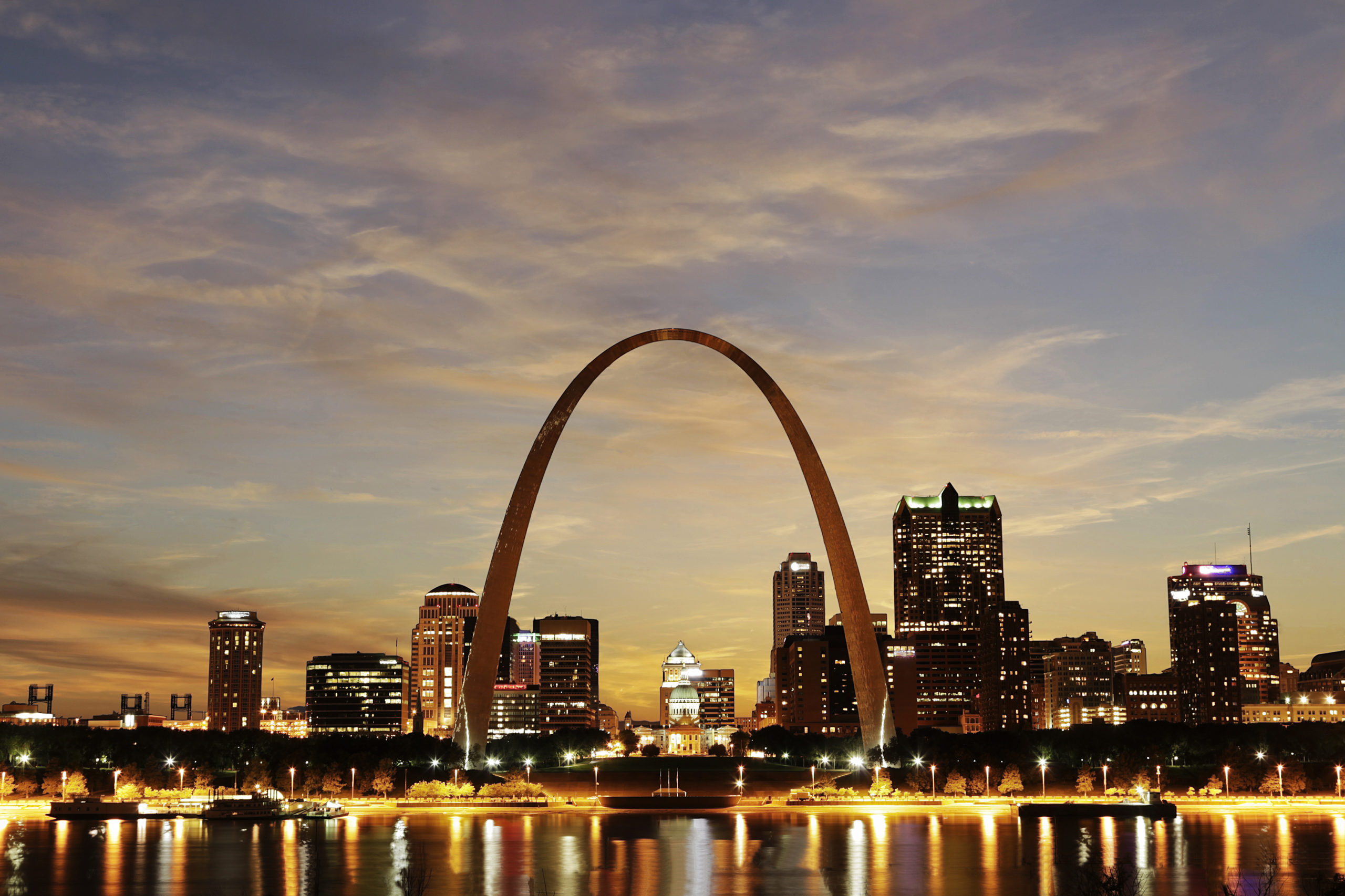 South
South Atlantic
Walt Disney World® Resort (Florida): This is a no brainer. Not only is it the most popular attraction in Florida, but the world's most visited theme park. A staple to the state of Florida, Disney World includes four theme parks, two water parks and other attractions that will have you wanting to extend your stay. Feel the magic of this place when you visit Cinderella's Castle at the Magic Kingdom and salute your favorite Disney characters roaming the park grounds.
Dover International Speedway (Delaware): Drivers, start your engines! Since 1969, the mile-long racetrack has hosted at least one NASCAR Cup Series race a year. Around 135,000 spectators can pack the stands to catch a race. Nicknamed the "Monster Mile", Dover International Speedway even has its own mascot, "Miles the Monster" and is presented to the winner of each race.
National Aquarium (Maryland): Baltimore's state-of-the-art National Aquarium has been a must-visit from the day it opened. Situated on the city's Inner Harbor, the aquarium consists of five floors with more than ten exhibits. Explore the Amazon rainforest at the Upland Tropical Rain Forest, head to the Atlantic Ocean's deep coral reefs at the Atlantic Shark Alley exhibit or discover the land down under at the Australia: Wild Extremes exhibit. Get a close look at the majestic creatures that live in the aquarium and get the chance to pet an Atlantic stingray!
Great Smoky Mountains National Park (North Carolina): It's only right that America's most visited national park finds itself on this list. A UNESCO World Heritage Site, the Great Smoky Mountains National Park has some of the best hiking trails for outdoor lovers, 850 to be exact. Over 1,500 black bears can be found roaming around, so make sure to be on the lookout during your adventures. The Great Smoky Mountains are known for their waterfalls, forests, and mountains, obviously. Complete your trip with a hike up to Clingmans Dome, the highest point in the park, and take in the breathtaking panoramic views.
Broadway at the Beach (South Carolina): The entertainment complex and shopping center in Myrtle Beach has plenty to offer. Spread across 350 acres, there are nightclubs, shops, over twenty restaurants to dine at, three theaters, and plenty of amusement park rides for the kids. Broadway at the Beach is divided into several zones like Caribbean Village, Heroes Harbor, Charleston Boardwalk, Celebrity Square, and the New England Fishing Village. An experience you won't forget.
Blackwater Falls State Park (West Virginia): Named after the 57-foot cascade waterfall that starts in Canaan Valley and drops into the Blackwater River. Its amber colored water is derived from the evergreens growing along the riverbanks. From boating to hunting, fishing, biking, and camping, the park is an "outdoor playground" for adventure enthusiasts. Revenge of the Rattlesnake race is a 40-mile-long mountain biking race that is hosted at Blackwater Falls State Park. It is said to be one of the hardest courses in the states.
Busch Gardens Williamsburg (Virginia): Themed around different European countries, Busch Gardens Williamsburg has been voted the world's most beautiful theme park every year since 1990. Nine villages based on six countries make up the park. From the celebrations of Germany's Oktoberfest to Italy's based San Marco to a touch of Scotland in Heatherdowns, visitors can access these different countries in the same location. Hop aboard a steam train ride to get from one village to the next. With over 50 different country themed rides, Busch Gardens Williamsburg warrants a visit.
Georgia Aquarium (Georgia): One of the largest aquariums in the world, the Georgia Aquarium is divided into seven major galleries. Made up of more than 10 million gallons of water, the aquarium houses thousands of animals from over 500 different aquatic species. Come face to face with a whale shark, the largest fish in the world. A must visit when you're in downtown Atlanta.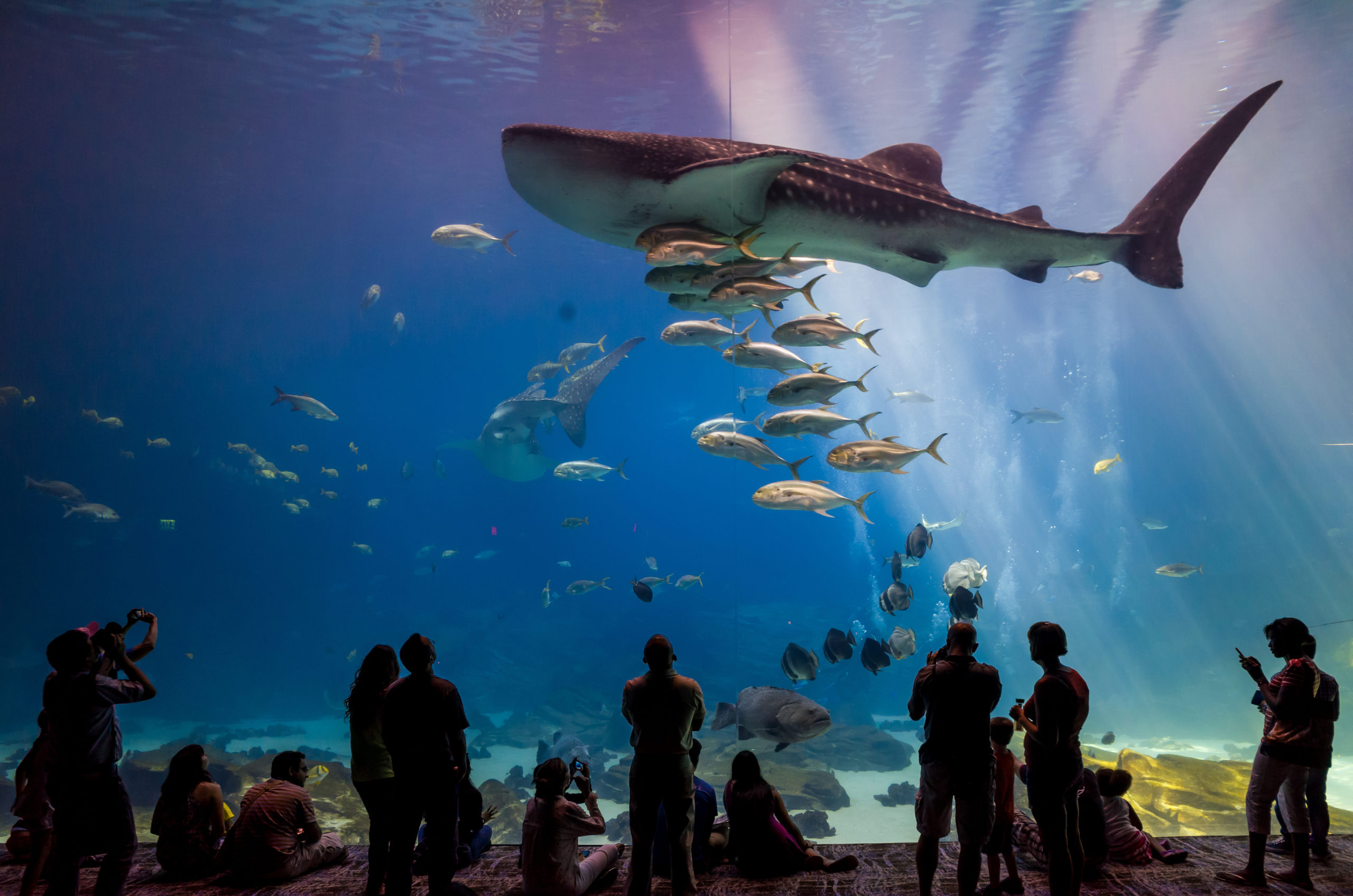 East South Central
USS Alabama (Alabama): This World War II battleship turned museum is situated in the USS Alabama Battleship Memorial Park. Like all warships, the USS Alabama was not used for battle anymore after the war, but instead became the Memorial Park's main attraction. During its three years of service, the battleship received nine Battle Stars and held 2,500 brave Americans that fought for the country. A must-see when visiting Mobile, Alabama.
Gulf Islands National Seashore (Mississippi): White powdery beaches, clear blue waters, wildlife sanctuaries, and barrier islands make up this historic site. See how the first European immigrants made their way into the states via the Gulf of Mexico, shaping the history and culture of the United States. The Gulf Islands National Seashore is for outdoor enthusiasts. Explore different 19th-century forts, bike along the Live Oaks Bicycle Route, take part in fishing and water sports and stay on the campgrounds during your stay.
The Island in Pigeon Forge (Tennessee): The perfect place for a family getaway. Whether it's for a half-day, a day, or the weekend, The Island has plenty to do. Take a ride on The Great Smoky Mountain Wheel, the 200-foot observation wheel that will bring you up and give you fantastic views of the Smoky Mountains. Each day, the Island Show Fountain has fourteen choreographed shows with light and music, a big hit amongst visitors.
Ark Encounter (Kentucky): Built to the specs as stated in the Bible, this jaw-dropping replica of Noah's Ark attracts visitors from all over. Hop onboard and explore the different exhibits on the boat, experience what life was like and what different animals were present on Noah's Ark, as well as what probably happened during the infamous flood. Standing at 51 feet high and 510 feet long, the Ark's replica is the site's main attraction, but a virtual reality experience, a petting zoo, and the museum on the park grounds are worth visiting.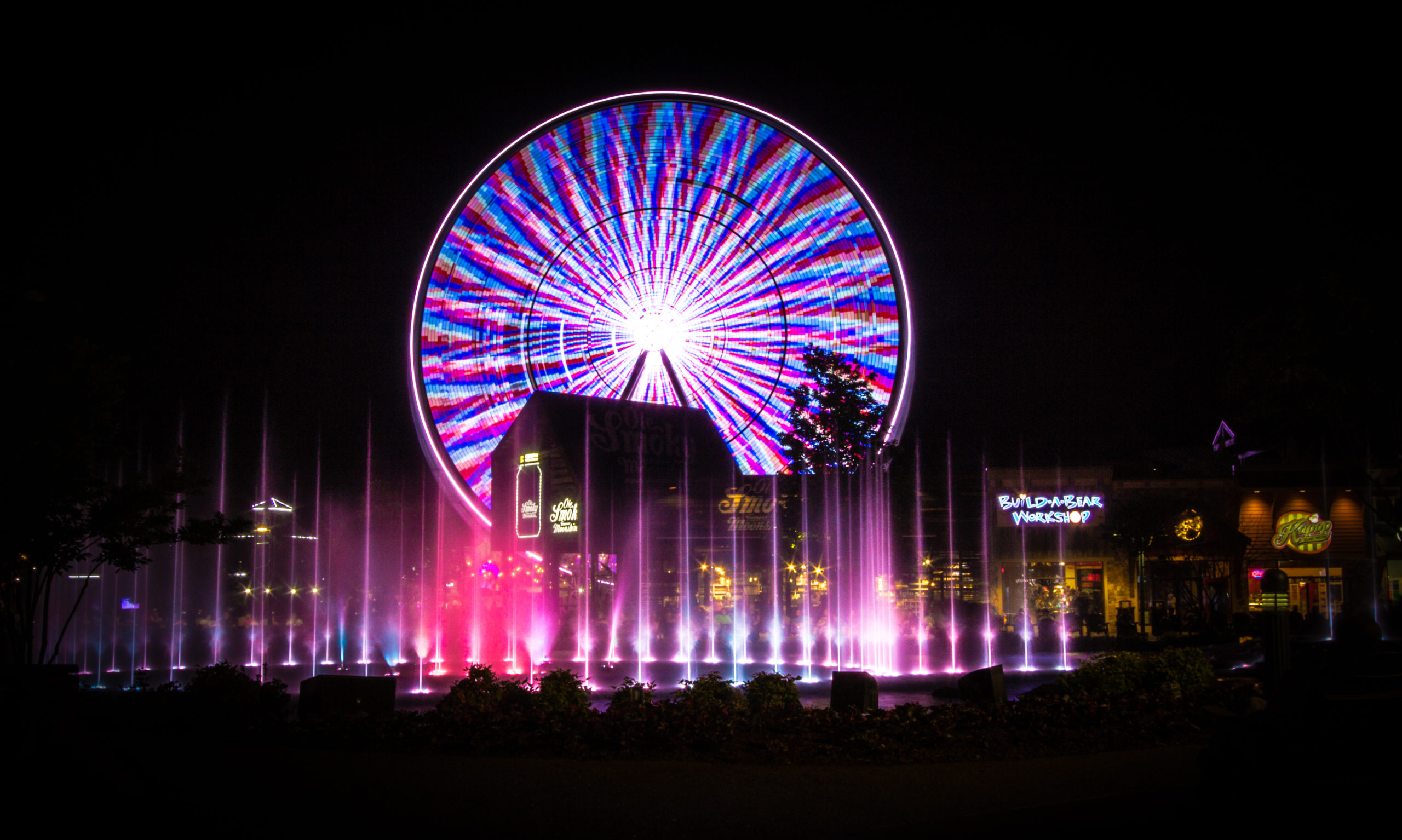 West South Central
Hot Springs National Park (Arkansas): Celebrating its 100th year anniversary as a national park, visitors are in for a real treat when visiting Hot Springs National Park. Located near the historic city of Hot Springs, numerous outdoor activities await you: from relaxing in the healing thermal waters at one of the historic bathhouses, hiking on the 26 miles of trails, or by taking in the natural beauty on a scenic drive.
Jackson Square (Louisiana): Designated as a U.S National Landmark in 1960, Jackson Square is filled with historical buildings, museums, shops, and is known for hosting many local artists who get to put their talent on full display. The square is in the heart of New Orleans' French Quarter, home to an atmosphere that captures the city's unique history and offers plenty of festive opportunities. The renowned Bourbon Street is just a stone's throw away, which hosts the well-known Mardi Gras.
Oklahoma City Zoo (Oklahoma): This 119-acre zoo also includes a spectacular botanical garden. Over 500 species call the zoo home and are situated in more than eight exhibits. Get ready to see tigers, lions, elephants, and much more exquisite animals. A perfect place to take the kids, you can feed giraffes, rhinos, flamingos, or even have a splash of fun at the Sea Lion presentations. Take your experience across the pond and get the opportunity to ride on a camel!
The Alamo (Texas): Take a step back in time with a visit to Texas' most popular attraction. Discover what happened at The Alamo in 1836, the battlefield where many heroes lost their lives. Get a taste of what life was like in the 1830s with reenactments from the staff as you explore the grounds. Texas' history runs through the Alamo, and you don't want to miss out on learning about this historical place in the Lone Star State. A true global culture icon.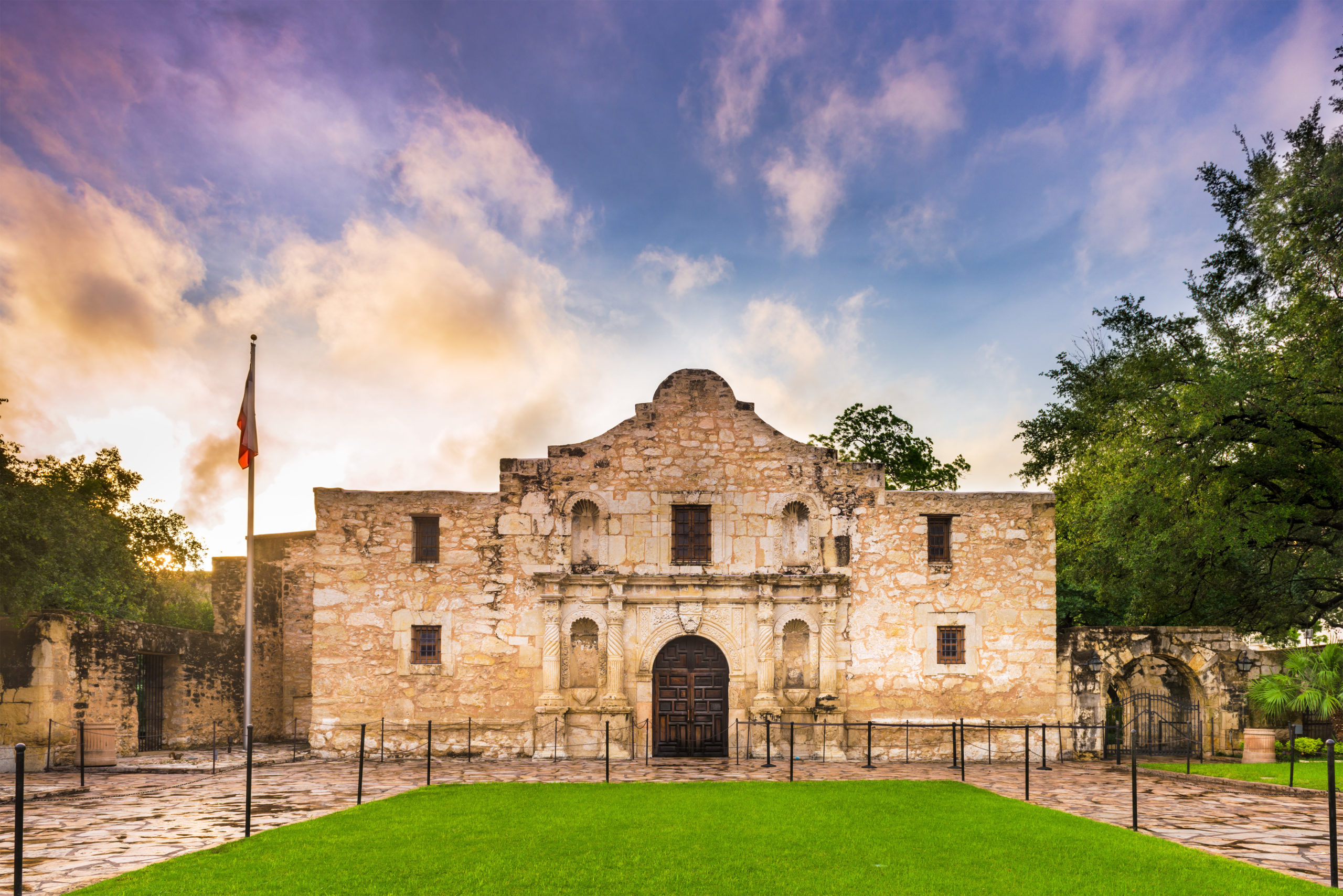 West
Mountain
Grand Canyon National Park (Arizona): Experience one of the Seven Natural Wonders of the World with a helicopter ride or by foot on one of its hiking trails. Discover over six million years of geological history as you admire breathtaking views of the Grand Canyon. Step out onto the Skywalk, the horseshoe-shaped glass bridge that extends 70 feet out over the rim and take in all the beauty.
Silverwood Theme Park (Idaho): Located in Athol, Idaho, the Silverwood Theme Park is the largest theme park in the Northwest. Sitting on 413 acres of land, there are over 70 attractions for all ages, from waterslides to roller coasters and attractions. Head over to Boulder Beach for a splash-tastic time with rides like Riptide Racer, Avalanche Mountain, and Ricochet Rapids.
Garden of the Gods (Colorado): This 1,323-acre park is the perfect destination for those who love an adventure, with activities such as mountain biking, horseback riding, rock climbing, and jeep tours. Explore the large sandstone rock formations with the snowcapped Piked Peaks in the backdrop, making for the perfect photo op. Designated as a National Natural Landmark in 1971, the Garden of the Gods Visitor and Nature Center also houses a world class museum.
Glacier National Park (Montana): Hugging the border of Canada, Glacier National Park has over 700 miles of trails to hike. Nestled in the Rocky Mountains, the blue lakes and mountain landscapes are a sight to see. Plenty of unique wildlife and flora can be found within the park grounds. On a visit, make sure you take a ride along Going-to-the-Sun Road, the park's most scenic route and a real-life treasure. It's easy to see why more than 3 million visitors come to visit each year.
Meow Wolf Santa Fe (New Mexico): What do you get when you combine a haunted house and elaborate interactive art installations? The Meow Wolf Santa Fe. It all began in 2008 when a group of artists were looking to transport their guests into realms of unique stories through art installations. The 20,000 sq foot facility also includes a concert venue and a learning center. Use your imagination and creativity to step into another dimension at the House of Eternal Return installation.
Yellowstone National Park (Wyoming): America's first ever national park. Renowned for its geothermal features and wildlife, Yellowstone National Park should be on everybody's bucket list. Over sixty species of mammals are found within the park; from bison, cougars, moose, and bears just to name a few. Discover the Old Faithful Geyser, the most famous hot springs in Yellowstone. Otherwise, you can admire the colors of the Grand Prismatic Springs.
Fremont Street Experience (Nevada): Made up of five blocks in the heart of Las Vegas, this pedestrian promenade has everything Vegas visitors want. From the flashy lights, countless attractions, and big casinos, you name it, the Fremont Street Experience has it. This street is loaded with free live entertainment each night. Test your luck at the SlotZilla, the 12-story slot machine zipline and fly over Fremont Street. Otherwise, check out Viva Vision, a screen with over 4.9 million LED lights, that puts on spectacular light shows. From more than 60 restaurants to choose from, this attraction in Sin City is one to remember for your next visit.
Zion National Park (Utah): The oldest of Utah's "Mighty Five" national parks, Zion National Park will have you feeling like you're on Mars. Red rock formations, canyons, waterfalls, and rivers characterize the dramatic desert scenery at Zion. Discover Kolob Arch, one of the largest natural arches in the world, or watch the sun rays beaming off the Tower of Virgin rock formation during a sunrise. Hikers can take part in numerous walking trails, like Angels Landing, which leave visitors with breathtaking views of the Zion Canyon.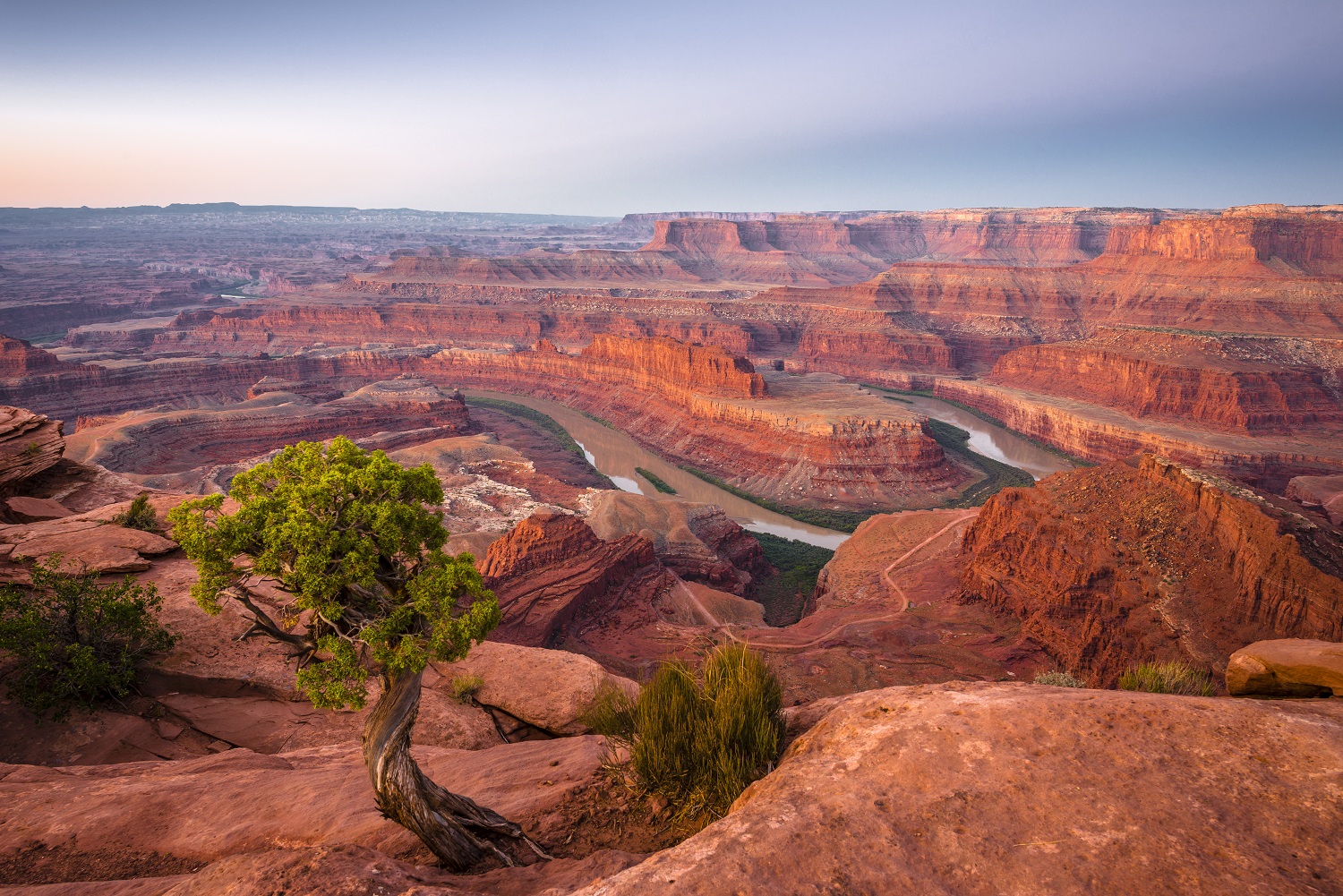 Pacific
Disneyland Park (California): They don't call it "The happiest place on Earth" for no reason. Completed in 1955 and the only theme park designed and built under the guidance of Walt Disney, Disneyland Park consists of 8 different magical themed lands. From Mickey's Toontown to Adventureland to Fantasyland and New Orleans Square, there is something for people of all ages to enjoy!
Oregon Zoo (Oregon): Founded in 1888, the Oregon Zoo holds more than 230 species, of those, 7 are threatened species and 15 are endangered. Animals from African habitats, bears, cougars, and birds can all be spotted. The zoo has changed names over time and is only 2 miles from downtown Portland. It's easy to see why it is Oregon's most popular attraction, more than 1.5 million visitors spend a day at the zoo yearly. There are plenty of food concessions at the zoo, as well as a gift shop to help remember your visit.
Tongass National Forest (Alaska): Covering 16.7 million acres, the Tongass National Forest is the largest U.S National Forest. Despite being the largest National Forest, two-thirds of the area consists of rock, ice, water, and wetlands. Expect to see brown and black bears, bald eagles, and killer whales on your visit, and make sure to bring a jacket, it's more than likely to be quite chilly!
Pike Place Market (Washington): Seattle's Pike Place Market has been a hotspot since it opened in 1907. In fact, it is one of the oldest farmers markets in the country. The market is made up of over nine acres full of bars, shops, boutiques, and restaurants. Participate in some of the events that are held at the public market, from burlesque shows to walking tours and cooking classes. Whether you're a comic book junkie, prefer to shop for fresh produce, or are fond of collectibles, Pike Place has it.
Dole Plantation (Hawaii): Dive into the history and learn how James Dole brought the sweet pineapple to Hawaii on the Pineapple Express. The 20-minute train tour will elaborate how this sweet fruit came to Hawaii and how Dole built his pineapple empire. The Plantation Garden Tour will bring you through eight different gardens, explaining the cultivation process, how long it takes, and more. Make sure to partake in the world's largest maze, the Pineapple Garden Maze, to finish off your day at this popular tourist attraction in Oahu.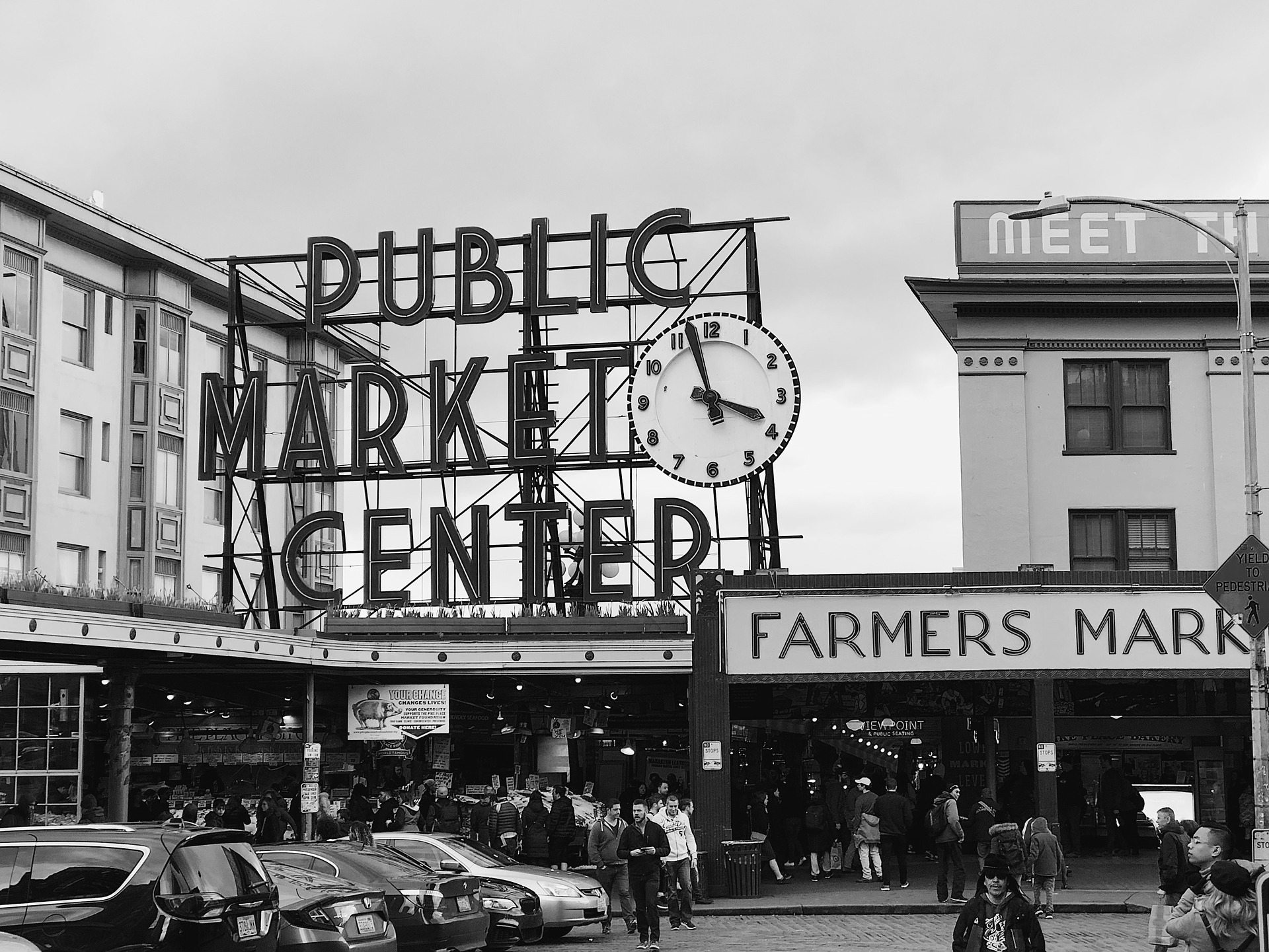 *Methodology: Each state was searched in Google Travel. (source: https://www.google.com/travel/things-to-do)
To determine the most popular attraction per state, the attraction with the highest number of Google reviews was chosen as the most popular.
For attractions that appeared as the most popular in multiple states (Ex: Yellowstone National Park in Wyoming and Idaho), the state where a majority of the attraction is located was selected.
Casinos and hotels were omitted from the results.