When the Christmas season arrives, cities all over the world like to put their best tree forward. Musement takes a look at ten of the most beautiful.
One of the most exciting parts of the Christmas season is seeing how each city pulls out all the stops on the decor front to showcase gorgeous adornments, glistening illuminations and, of course, spectacular Christmas trees. In no particular order, Musement shares ten of the world's most beautiful Christmas trees.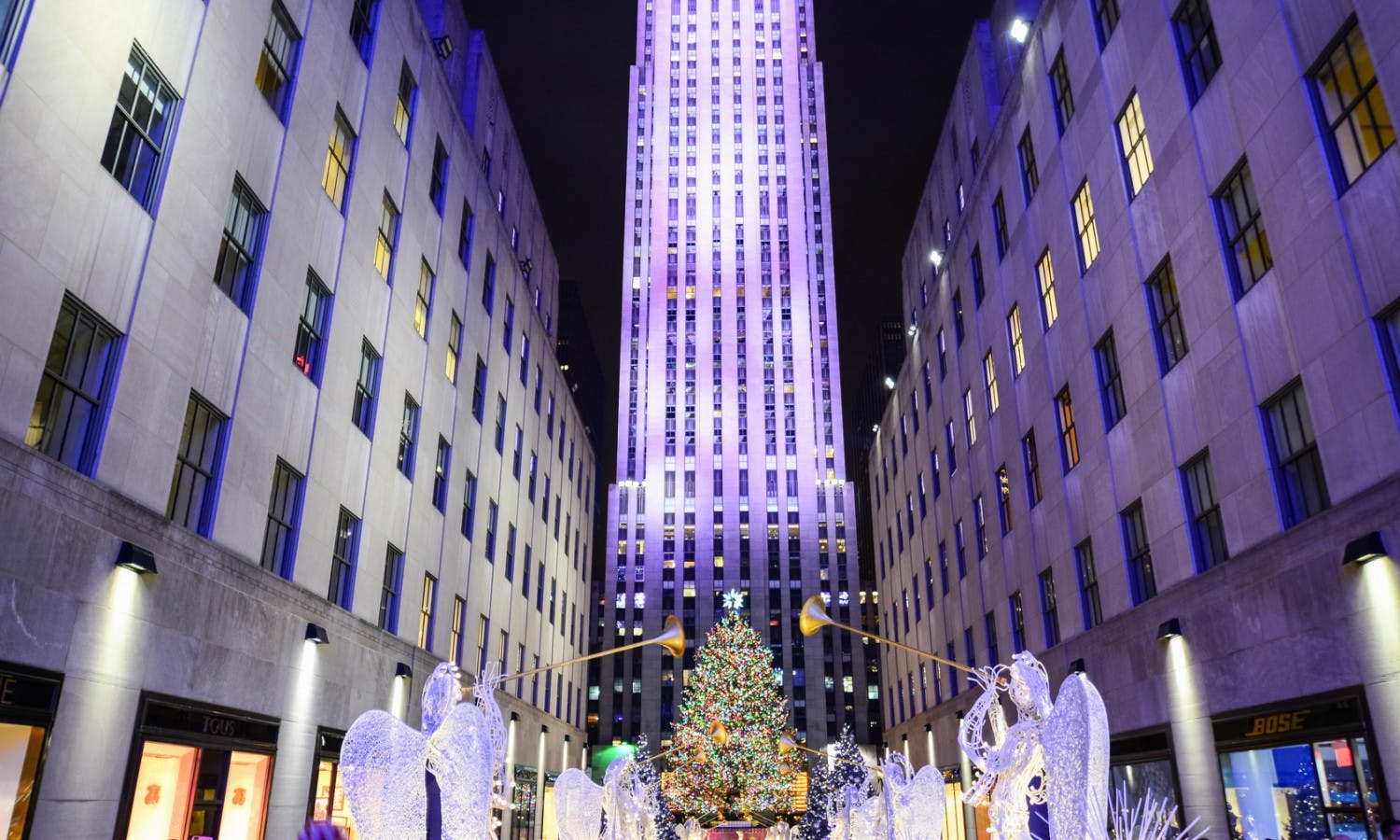 The Christmas tree at Rockefeller Center, NYC
The mother of all Christmas trees, the Rockefeller Center Christmas tree tradition dates back to 1933. The tree-lighting ceremony eventually evolved into the spectacle we all know and love today with musical performances and entertainment, complete with a live broadcast on national television.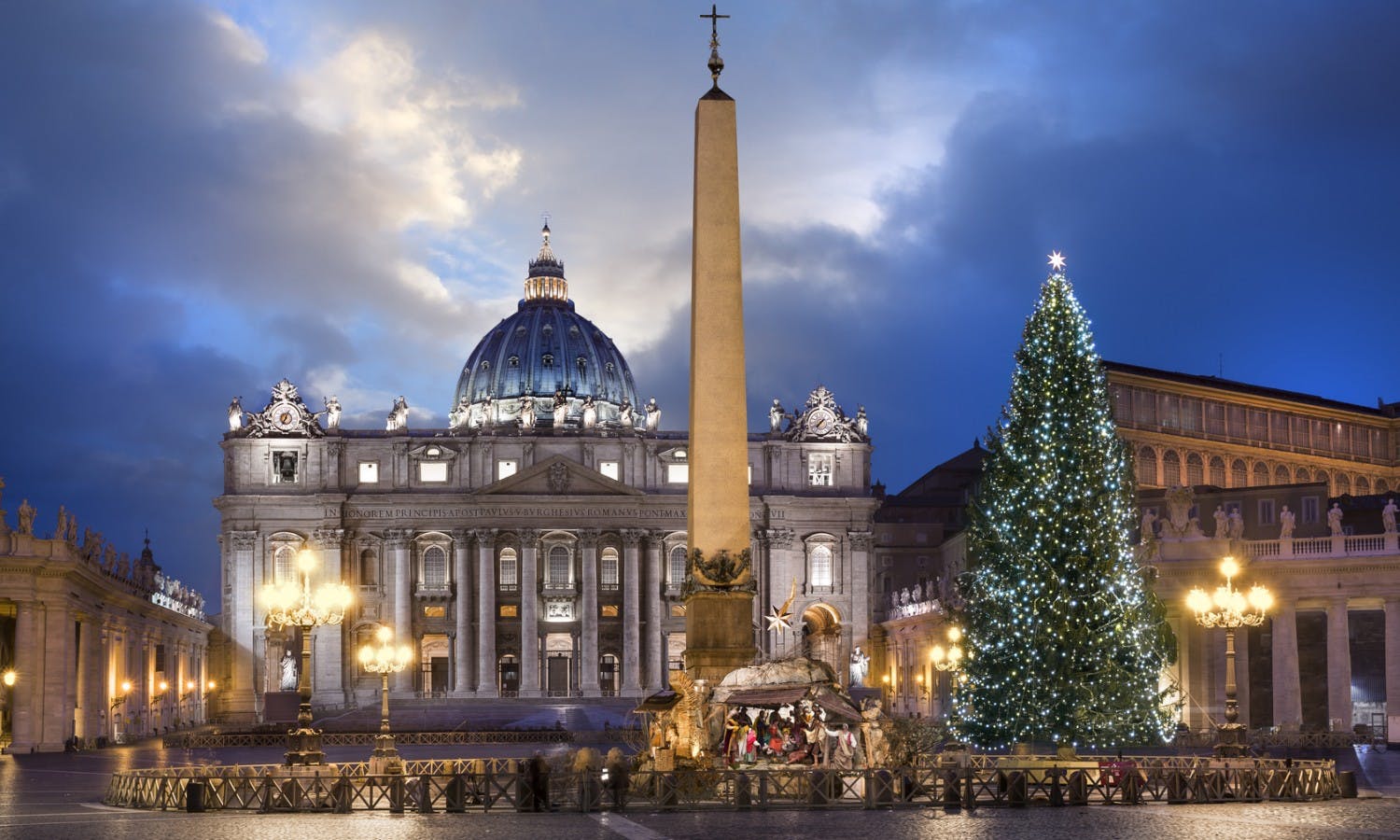 The Christmas tree and nativity at St. Peter's Square
2) Rome
The holiest of holy cities, the Vatican City Christmas tree and nativity tradition in St. Peter's Square started in 1982 under the papacy of Pope John Paul II. The tree is usually up by late November while the life-size nativity is revealed on Christmas Eve.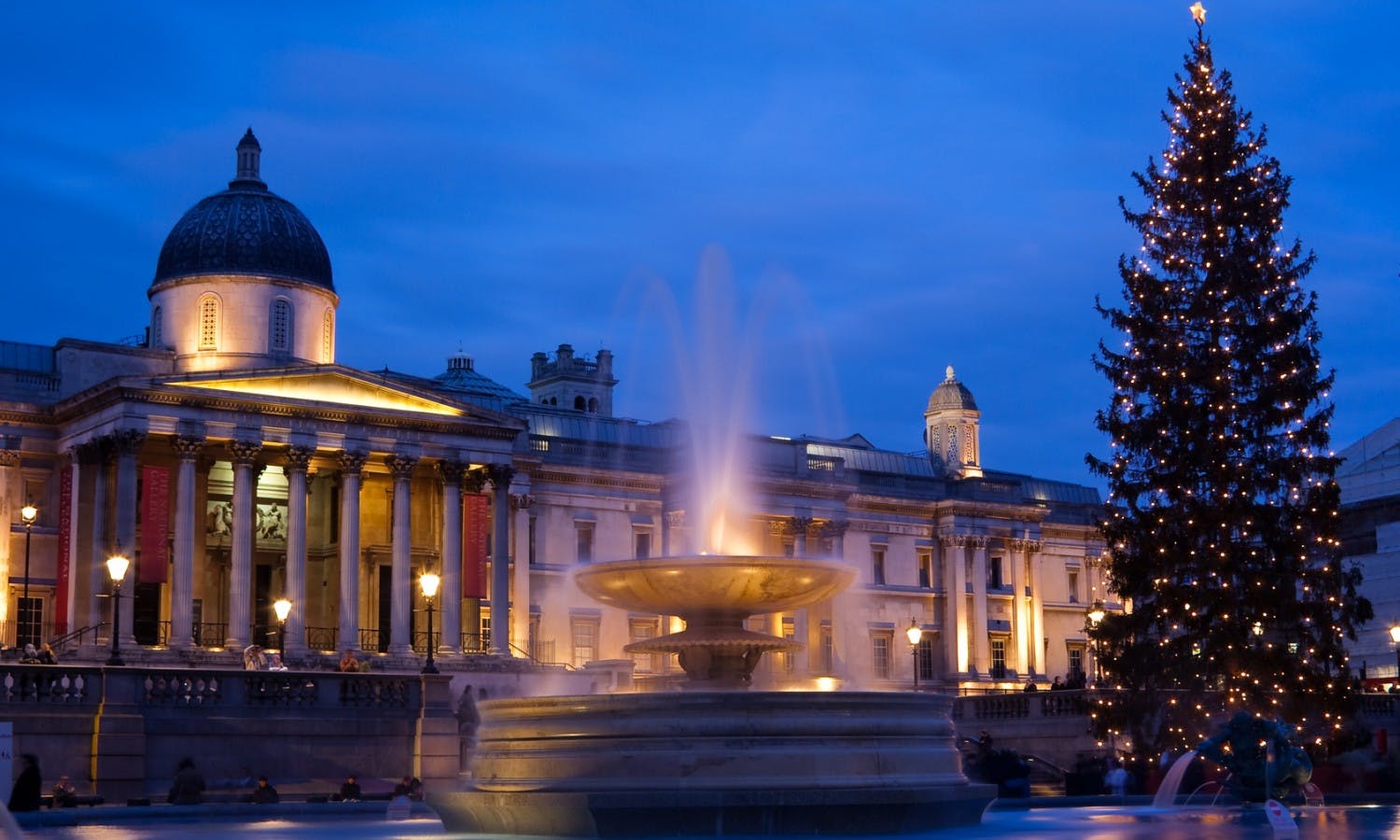 Trafalgar Square, London
3) London
Since 1947, the people of Oslo have donated a Christmas tree to Londoners as a means of thanking the English for their help during World War II. The tree in Trafalgar Square is lit in early December and stays up through 6 January.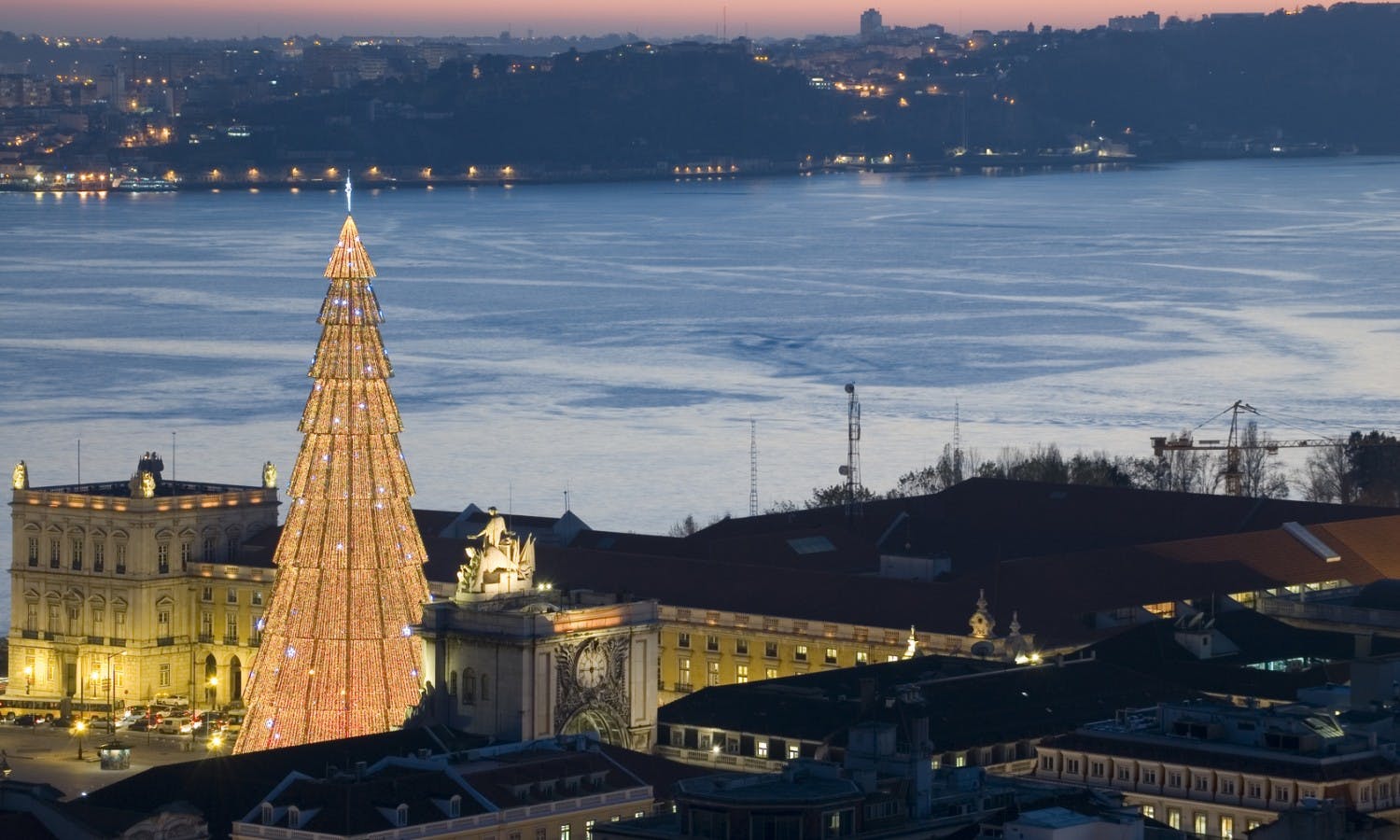 Lisbon's famous tree of lights in Eduardo VII Park
4) Lisbon
Lisbon's sparkling artificial Christmas tree was first put up in 2004 and the following year, it broke the Guinness Book of World Records for the world's tallest, upholding the title every year since.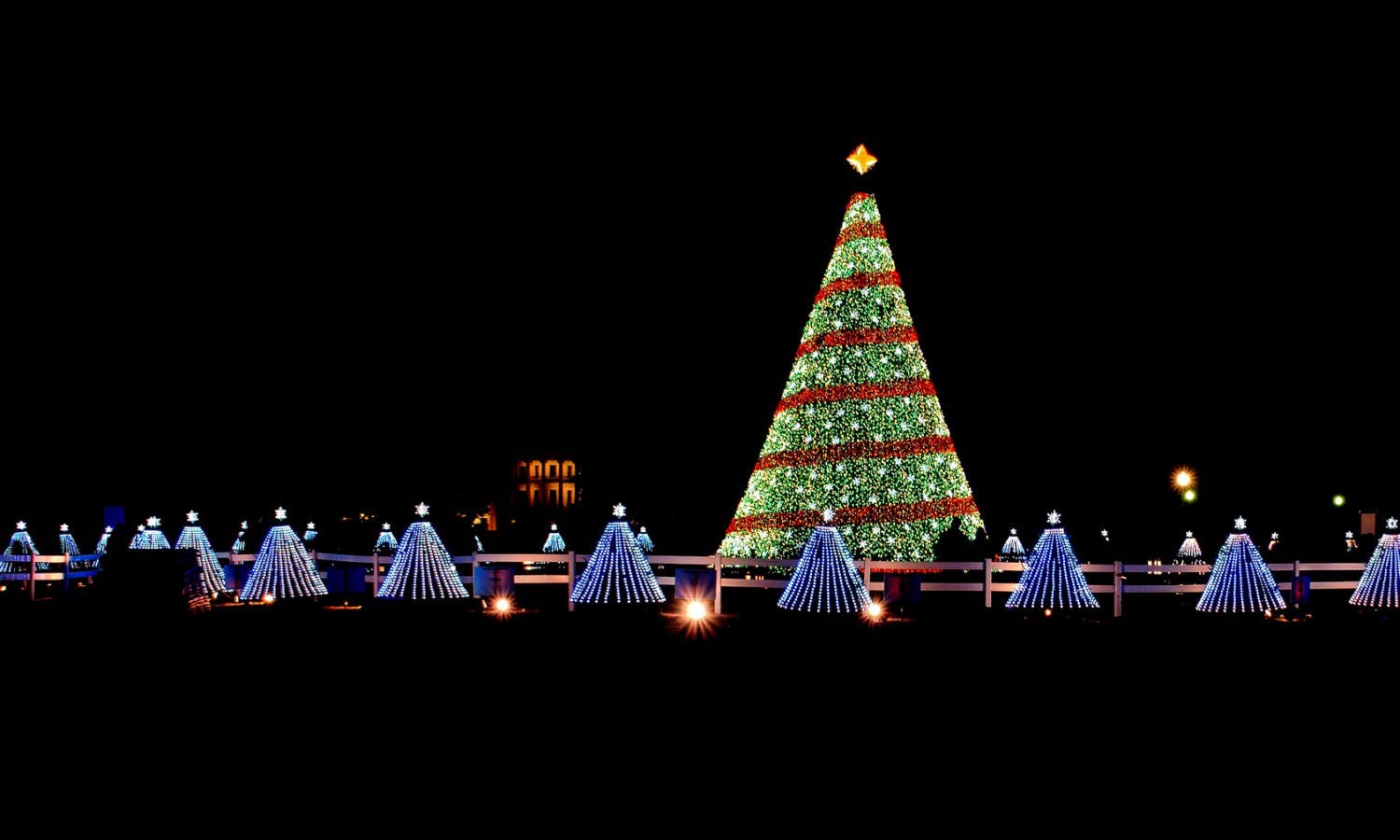 The National Christmas Tree in Washington, D.C.
This majestic National Christmas tree in Washington DC's Ellipse has been a holiday tradition since 1923. Every U.S. president since Franklin D. Roosevelt has flipped the switch and made a speech at the tree-lighting ceremony.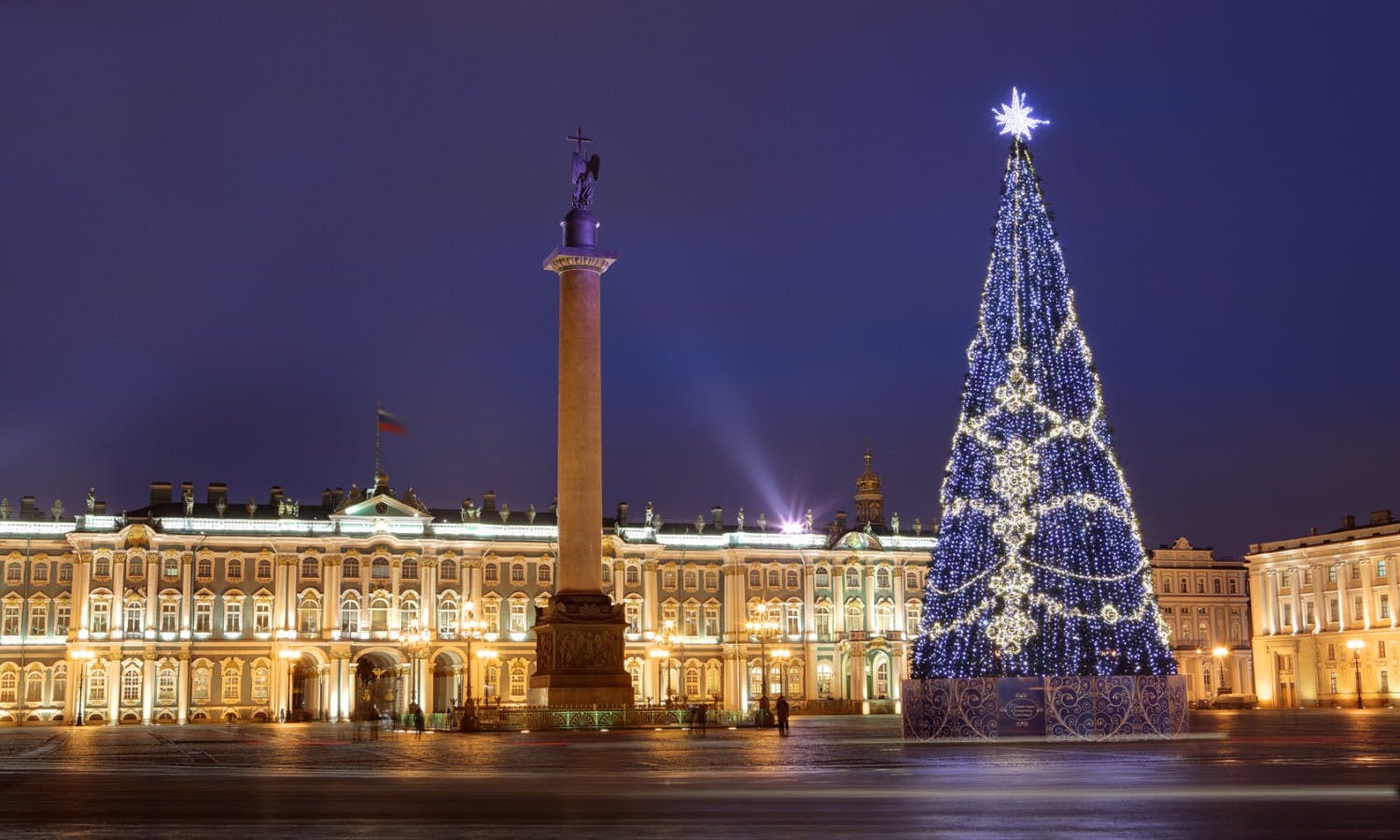 Winter Palace Square, St. Petersburg
It's quite fitting that the city that's home to the Winter Palace would have one of Europe's most elegant Christmas trees in said palace's square. There's nothing quite so magical as the illuminated tree against the backdrop of the historic palace and Alexander's Column.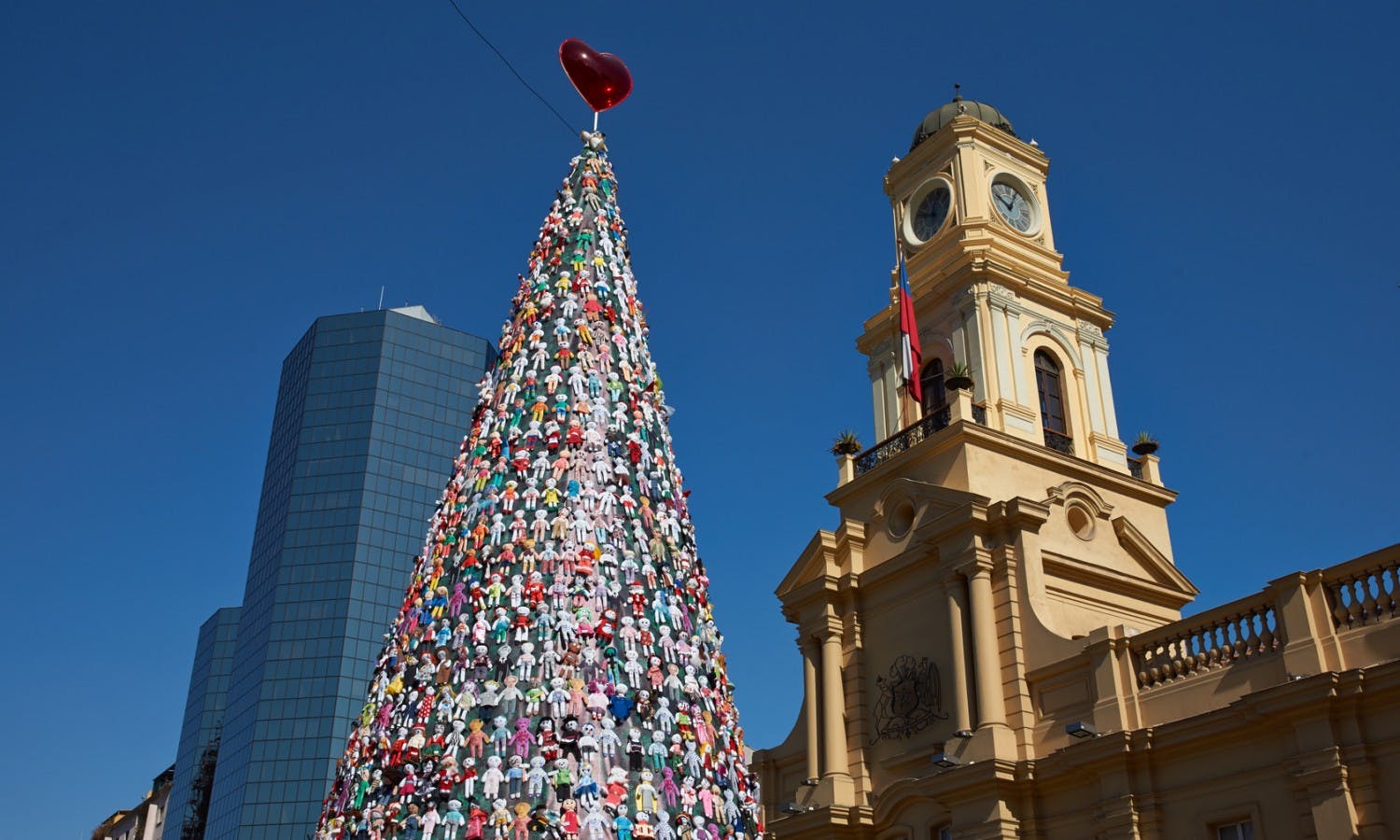 Christmas tree of dolls in Plaza de Armas in Santiago, Chile
Rather than opt for traditional ornaments and tinsel, the Christmas tree in Plaza de Armas in Santiago is decorated from top to bottom with hundreds of rag dolls.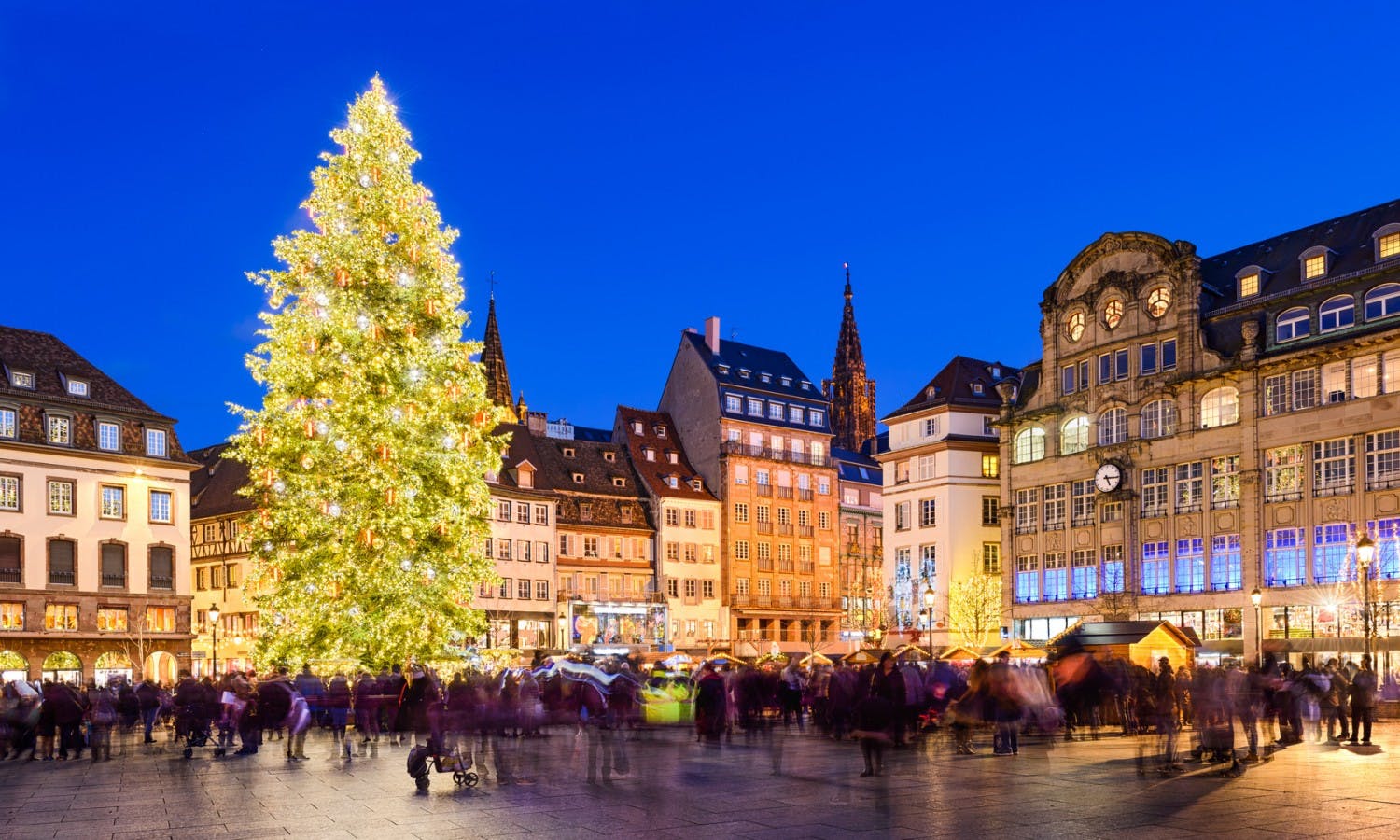 Christmas tree and market in Strasbourg, France
8) Strasbourg
One of Europe's best Christmas markets, Strasbourg's "Christkindelsmärik'", is home to an enchanting Christmas tree that has stood more than 100-feet high during certain years.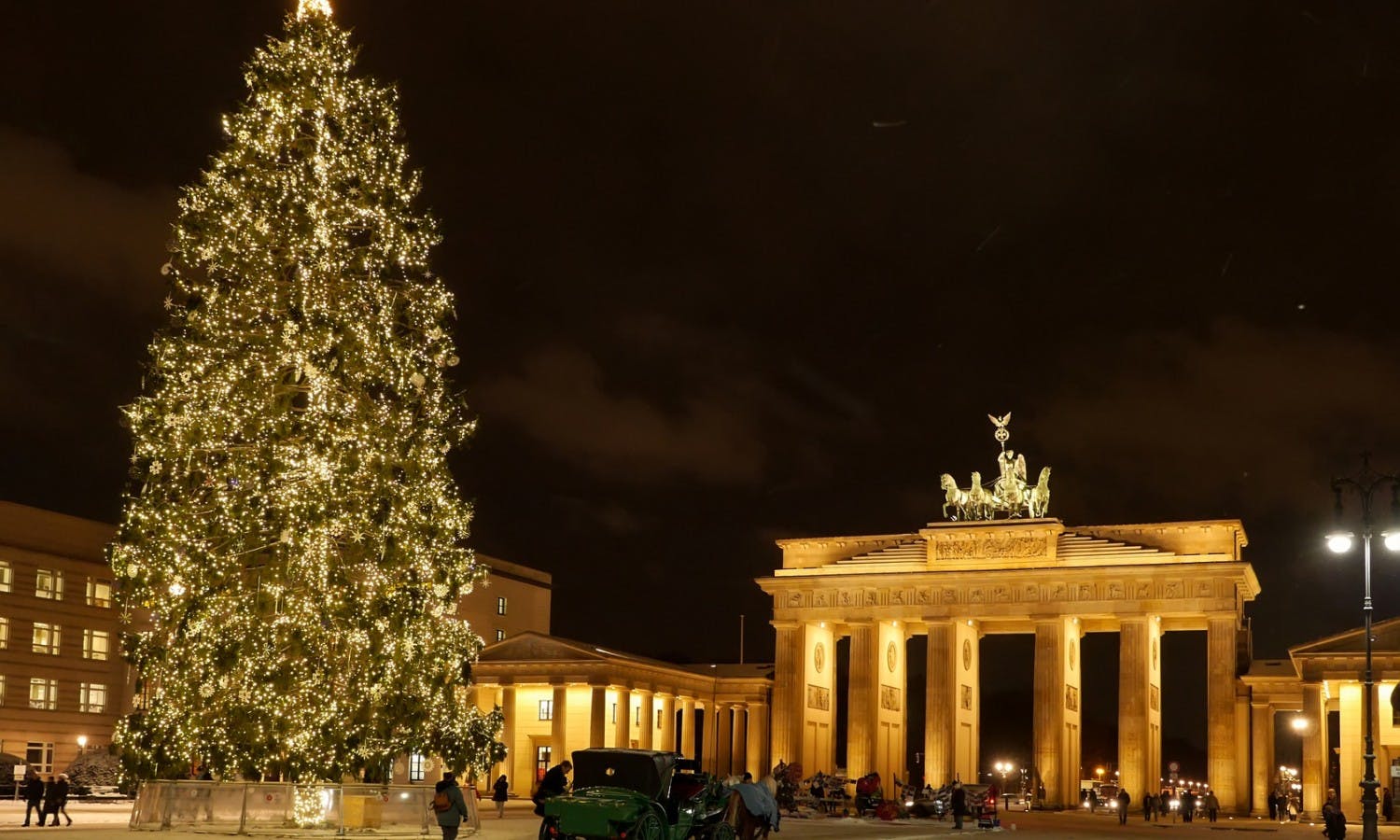 Brandenburg Gate
9) Berlin
Every year, a gorgeously illuminated Christmas tree stands near Brandenburg Gate, an eighteenth-century structure that's one of Berlin's most iconic landmarks.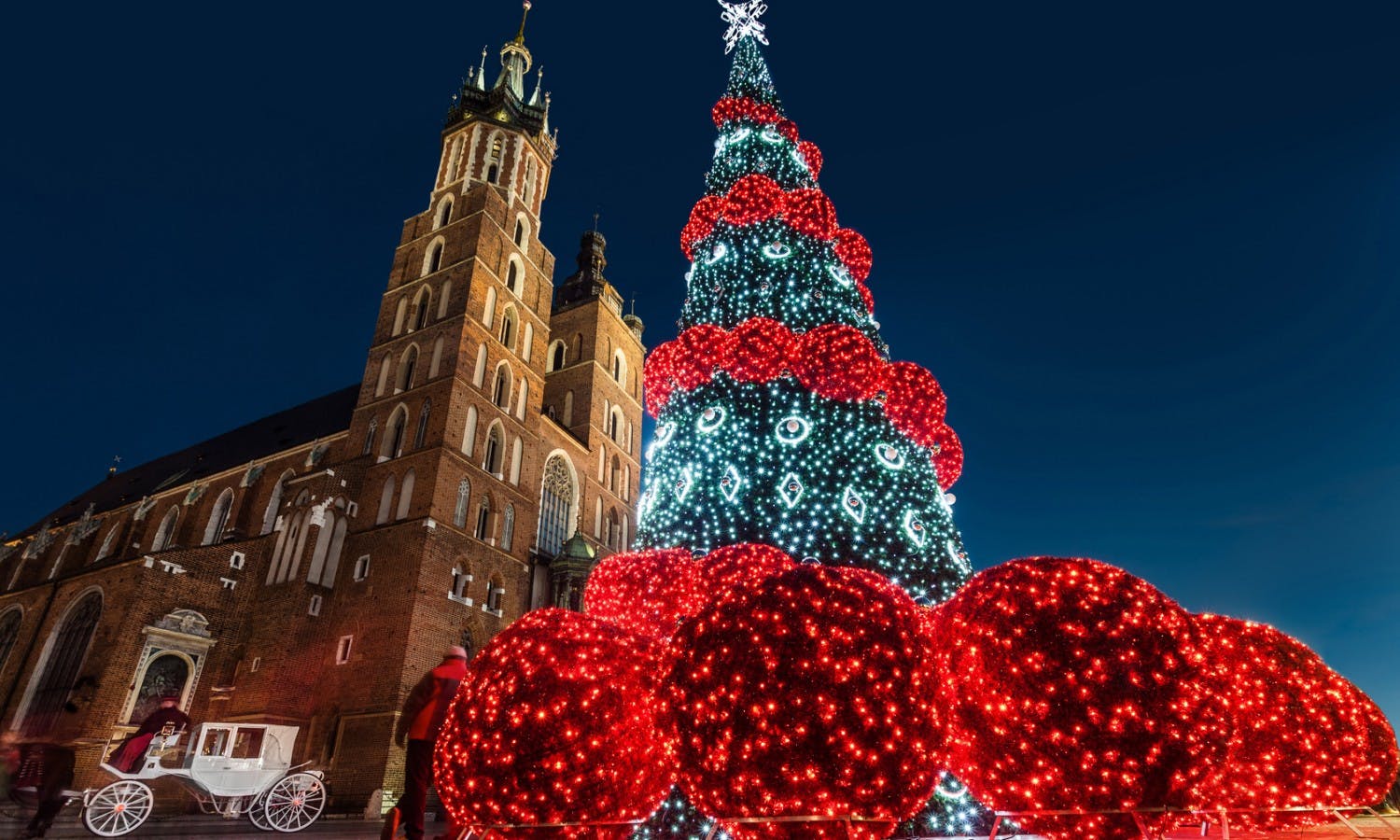 Krakow, Poland
10) Krakow
Poland has one of the longest Christmas seasons, and Krakow transforms into one of the world's most magical winter wonderlands. The magnificent tree in the main square features a red and white spiral design that recalls a candy cane.