Musement speaks with Moreno Cerutti, managing director and founding partner of San Carlo Osteria Piemonte, which opened this past spring in New York.
New York, the world's most dynamic and fascinating city, is the promised land for those who dream big. The city is renowned for rewarding those who can hack it while tearing to pieces those who play their cards wrong. No wonder Frank Sinatra sang, "If I can make it there, I'll make it anywhere."
The history of San Carlo Osteria Piemonte starts with six friends in Turin who dreamed of opening a restaurant in the city that never sleeps. And they did it. Since its March opening, Osteria San Carlo Piemonte has been delighting New Yorkers' demanding palates with typical dishes from Piedmont and its surroundings.
Musement spoke with Moreno Cerutti, the managing director and founding partner of San Carlo Osteria Piemonte, to find out how the New York-based adventure will proceed and what his Italian restaurant offers in comparison others in town.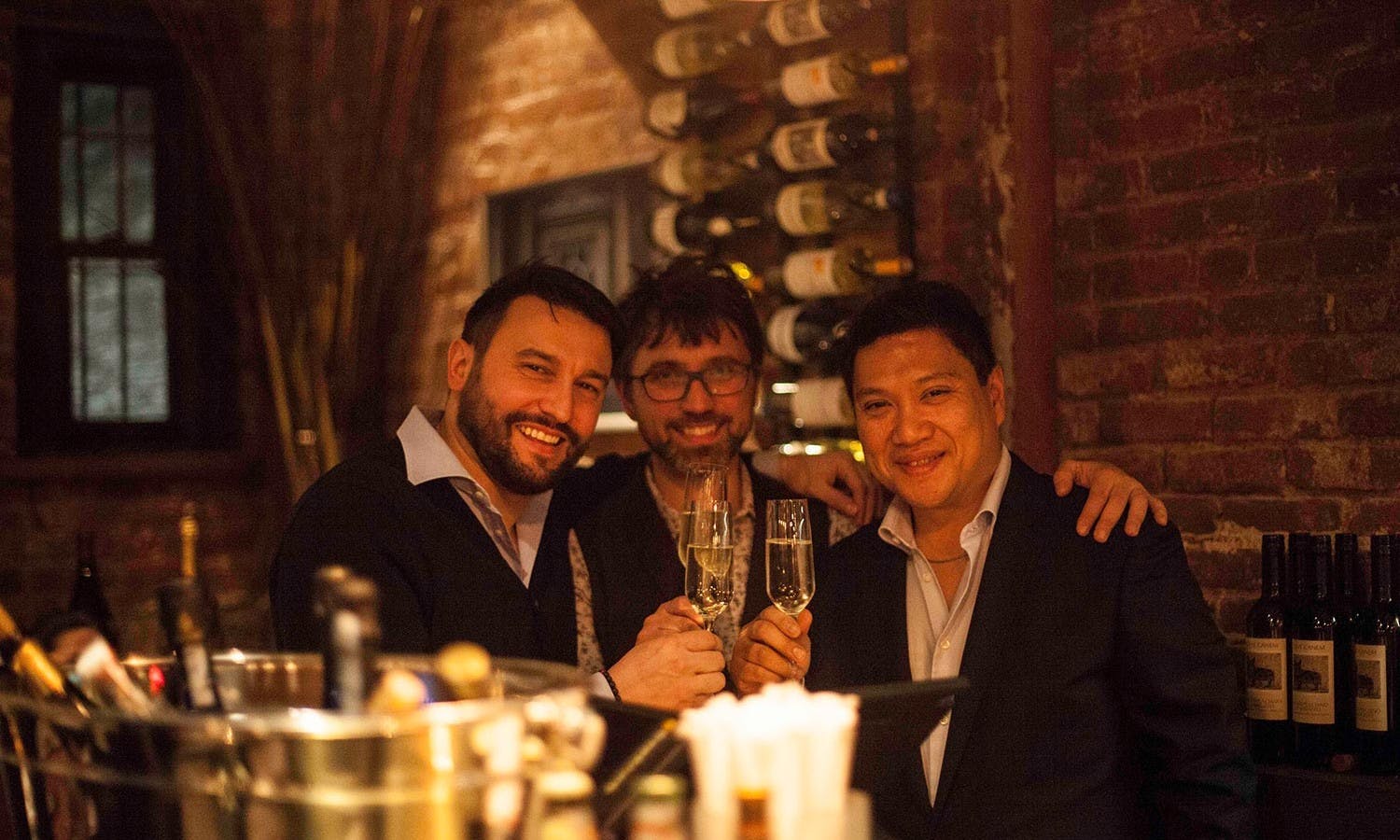 Moreno Cerutti, Carlo Rolle and Davide Poggi Ferrari, three San Carlo Osteria Piemonte's founders. Photo: Elisabetta Riccio
What gave you the idea to open a Piedmontese restaurant in New York?
As usual, the idea was born as a joke. We were in Turin (me, Carlo Rolle, Poggi Davide Ferrari, Teresa Rolle, Giorgio Pochettino, and Andrea Della Valle) and we were discussing how nice it would be to open an osteria abroad, a bastion of Piemontese food and wine. With a glass of wine and a plate of ravioli, this dream evolved into a project, and we decided that New York would be the perfect city to host us, a place where people are used to Italian cuisine with frequent references to southern traditions. Davide has been living there for seven years, Carlo and I moved there (he goes back and forth), while Teresa, Giorgio and Andrea are silent partners in Turin. Many places in Piedmont have recently become Unesco World Heritage Sites, and products such as the truffles of Alba, Nebbiolo and Barbaresco are hardly known – or entirely unknown – to some New Yorkers, and we thought it was time to change that.
How have New Yorkers responded to your menu? Is this type of Italian cuisine unusual for them?
Our challenge was just this: We wanted to raise the awareness of our gastronomic heritage as it really is and put forth an authentically Italian menu. We vowed to dismantle the stereotype of Italian cuisine in Little Italy, which includes chicken parmesan, spaghetti with meatballs and fettuccine Alfredo, which, despite people becoming ever more knowledgeable and informed, many believe reflects true Italian cuisine. Eight months from opening, I can say that we are winning this challenge because we have received a very positive response: Our guests want to experiment, trust us and remain satisfied. Apart from that, the Italian Consulate has invited us to an evening showcasing the emerging Italian chefs of New York.
What can we eat at your restaurant?
Our menu is 50% from Piedmont and 50% from its neighboring territories. In fact, we offer Lombard dishes such as the Milanese veal cutlet and risotto alla Milanese with ossobuco, Ligurian fish and Valle d'Aosta cheeses. Although these are not Piemontese dishes, we chose them because they are part of an authentic tradition and because they are in demand.
What are the most popular Piedmont dishes, the ones customers are more curious about?
For starters, vitello tonnato and the Fassone beef tartar are in high demand. As a first course, we get many requests for agnolotti al plin and the tajarin with rabbit sauce made with 40 egg yolks, just as the original recipe calls for. For the second course, it's Piedmontese mixed fried bites and boiled Carrù.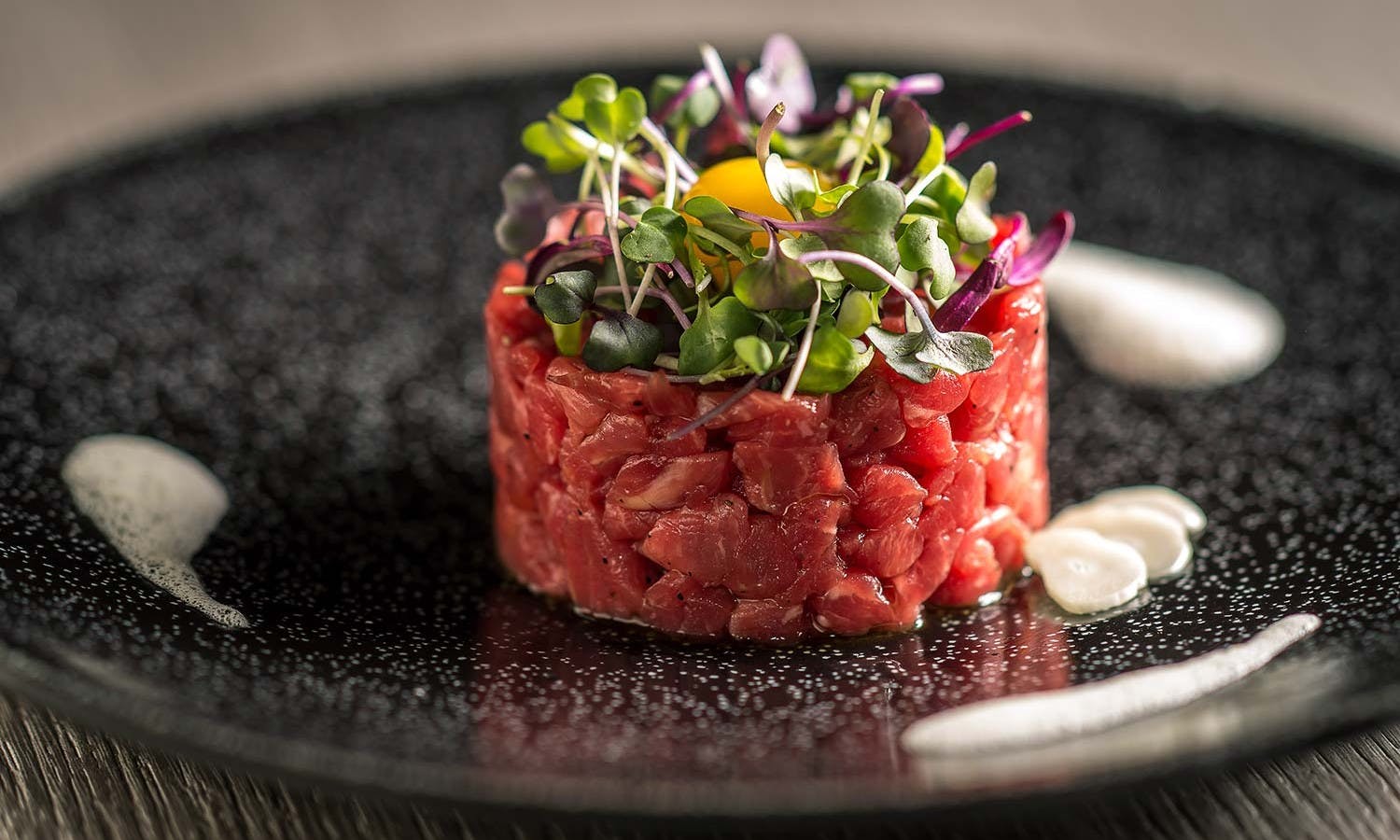 Battuta di Fassone al coltello, a traditional Piemontese preparation. Photo: Elisabetta Ricci
How was your passion for cooking born?
While eating, of course! I don't have a professional cooking background; I have a degree in political science and my family is not in the restaurant business. I started working in the commercial sector for different companies and multinationals, and my passion has always been communication. I've always tried to cultivate it by organizing weekend and evening events, first as a single person and then as an agency. But I had been wanting to open a restaurant for the past ten years, at least: food is an extremely dynamic and interesting field, and it gives me full satisfaction on all fronts.
Opening a Piemontese restaurant in New York is a particularly complicated mission.  How and why did you choose your chef?
Our chef, Riccardo Zebro, is the deus ex machina of the restaurant. The Osteria would not be what it is without him. We met with many chefs from Rome and Milan, but when we met Riccardo, we knew right away that he was the person we were looking for. Not only is he originally from Lombardy and has great knowledge of Piedmontese cuisine thanks to his relatives in Biella, but he has also worked at a five-star resort in Bermuda and therefore has had experience with the international market, particularly with Americans. He is also fluent in three languages, creative and very open to dialogue; the latter is an essential feature because we need to continuously meet and communicate, and were able to do so without any problems. In any case, he is a great professional and we give him complete creative freedom.
What is your favorite place in Turin, your hometown?
I absolutely love Turin, it's the city where I want to grow old: it was Italy's first capital of Italy, and its history and culture are very rich with many and beautiful architecture. It's also very active from an artistic and cinematographic point of view. Obviously, I love Piazza San Carlo (which lends its name to the restaurant) and the old town area with its arcades, but the place that really brings back happy memories is Parco del Valentino, which reminds me of my university years. It's very relaxing in spring and it has a special charm in autumn.
What are your favorite places in New York?
Central Park, no doubt, but I also love the promenade along both the Hudson and East rivers. It has beautiful light and people go there to play sports.
Can you suggest our Musement Mag readers some places to visit in New York?
My first advice is to come and eat at San Carlo Osteria Piemonte!
In addition to the usual institutions – Empire State Building, Statue of Liberty, and Fifth Avenue – I would recommend an aperitif at a rooftop venue to enjoy the city's spectacular skyline.  Also a visit to West Village, my favorite neighborhood. The low buildings and narrow streets remind me of Europe – even Turin, somehow, to tell you the truth. It's not Corso Re Umberto, but it's still very nice!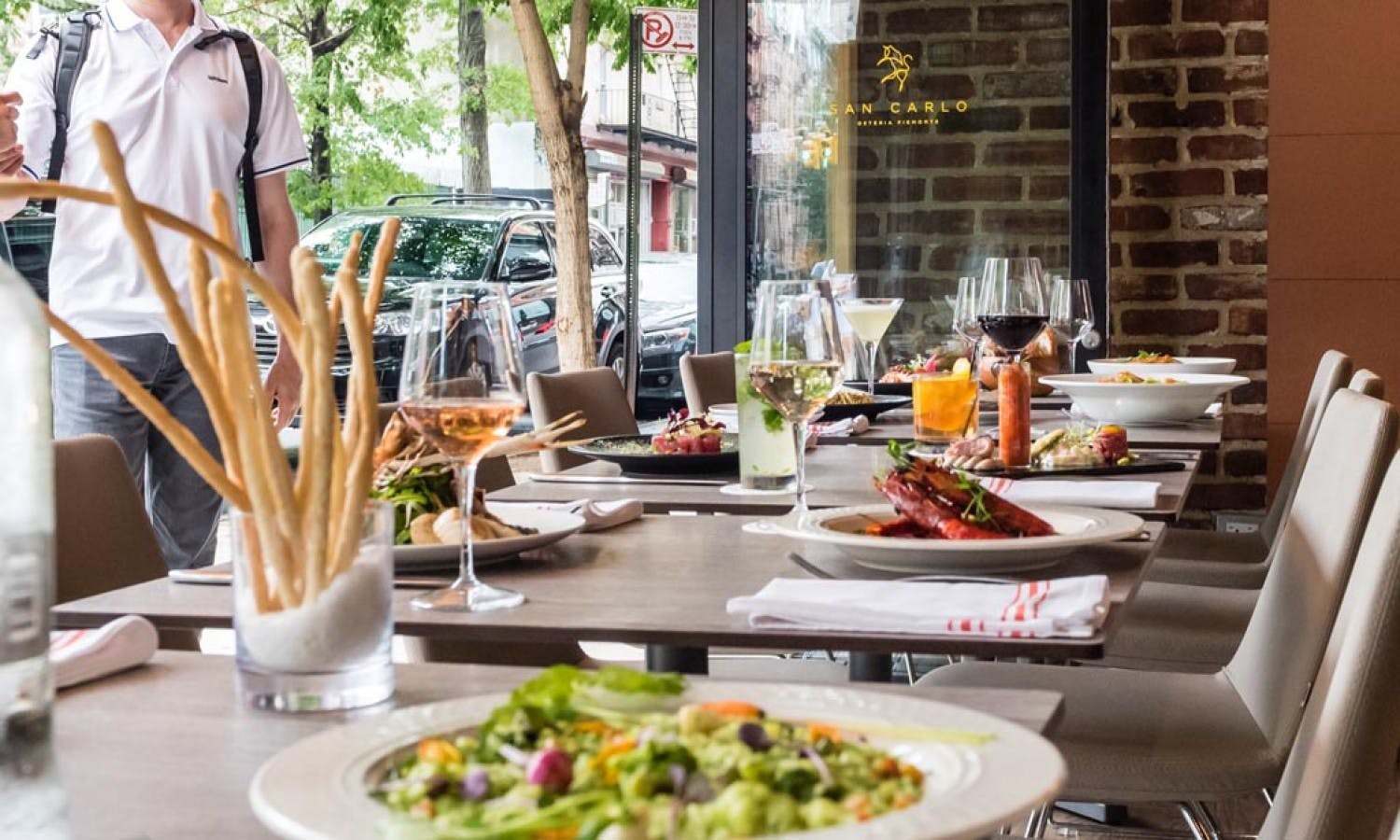 San Carlo Osteria Piemonte, Foto: Elisabetta Ricci