The end of summer doesn't necessarily mean that you have to put your beach days behind you. Musement takes a look at five beach destinations where you can enjoy an Indian summer of your own.
As we have already mentioned, the sea is not a requirement for summer, but there are certainly those who wait all year to relax on a pristine beach while sipping a cocktail garnished with a colorful umbrella. However, patience is a virtue of the strong and those who have the patience to wait for the end of the high season will be rewarded. Not only are the temperatures in September less aggressive, but the off-season starts and prices go down, beaches are not crowded, the water is calm and seaside towns are finally repopulated by locals. For this reason, some heavenly and exotic places are best experienced in the fall, and here are five of them.
1. Madagascar
Characterized by red terrain and rich flora and fauna, this tropical island is ideal for holidays between September and October, after monsoon season and before the rainy season when the temperature doesn't exceed 28 degrees and the humidity is low. In addition to the forests, which are perfect for exploring and channeling your inner Indiana Jones, Madagascar's beaches are wonderful. The island makes for the perfect mix of seaside relaxation and adventure seeking.  Discover enchanting natural reserves on Nosy Be, located northwest of Madagascar, and explore a stunning coral reef on Nosy Boraha, located off the east coast.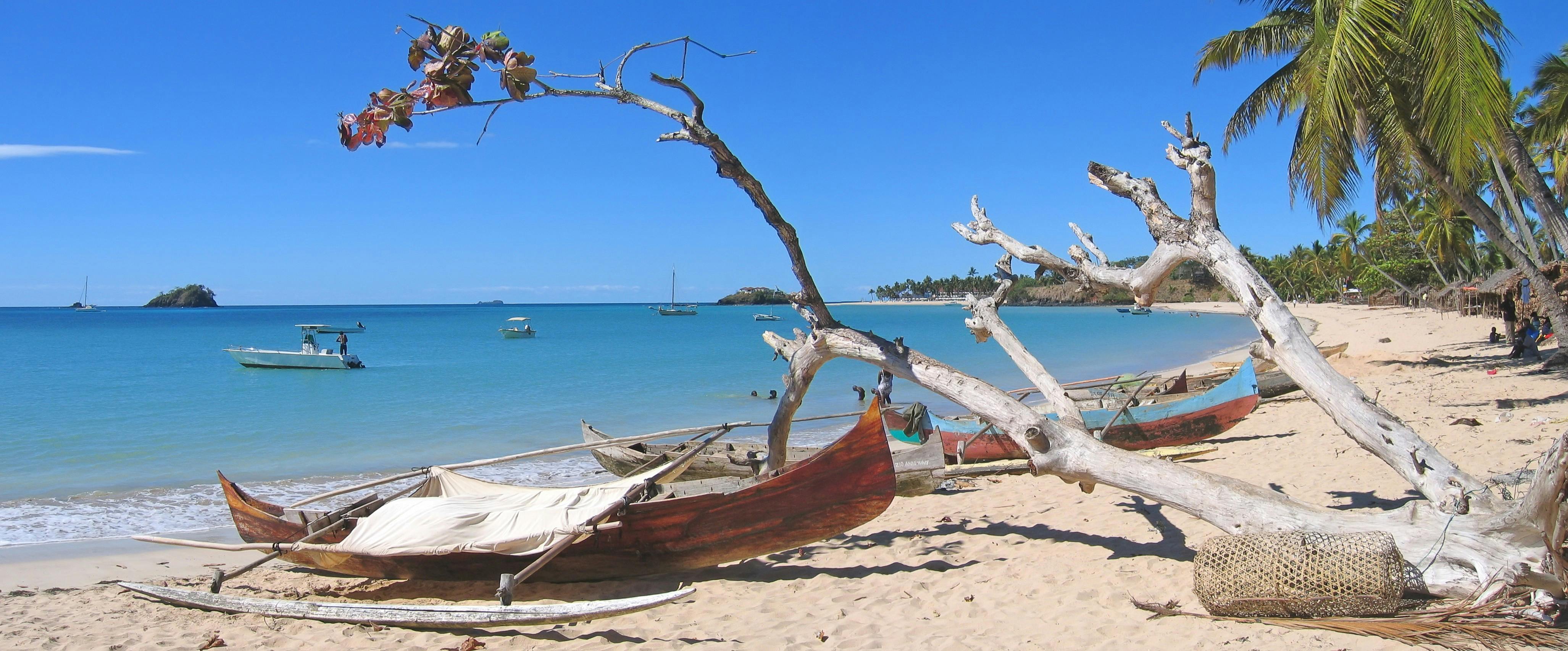 Nosy Be, Madagascar
2. Cuba
Cuba is a Caribbean pearl with streets that display important chapters of contemporary history. Beach lovers can take their pick from a number of magnificent sandy shores: Cayo Judias, Cayo Largo, Playa Ancon and Caleta Buena, a protected bay where you can snorkel and get acquainted with Cuba's colorful piscine inhabitants. Those who want to get in touch with the island's history should visit the historic center of Havana where time seems to have stopped and Trinidad. a UNESCO World Heritage site with remains from the colonial period that is one of the Caribbean's best-preserved cities. November to January is the best time to visit this magnificent island.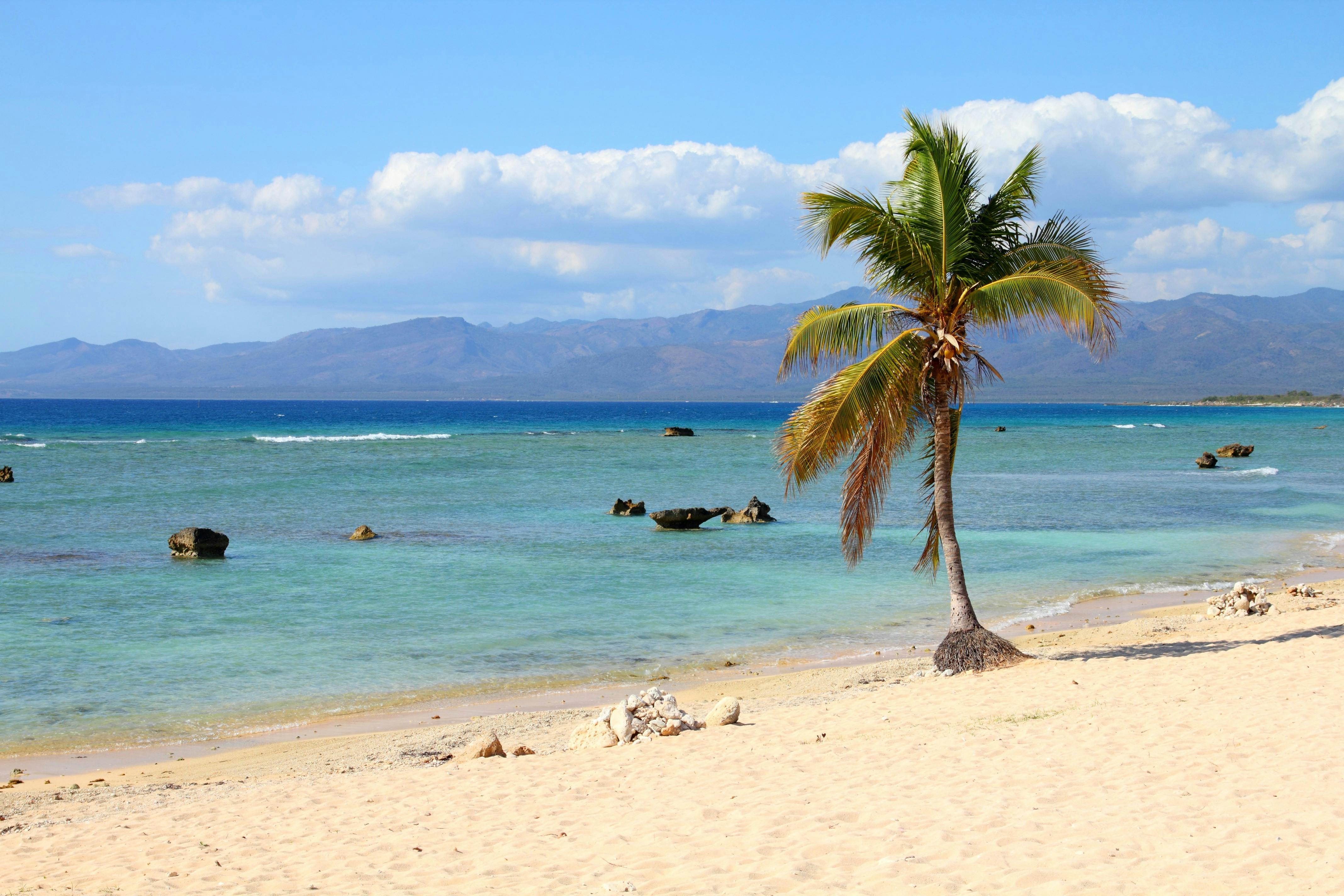 Playa Ancon, near Trinidad, Cuba
3. Mauritius
Mauritius is perfect for a romantic honeymoon–but not only!–between September and November. Swim in the crystal clear sea then sip coconut water from a freshly picked fruit. Visit the island's forests and discover the local wildlife such as the giant turtles, the centenary inhabitants of the Rivière Noir. Visit Chamarel, a magical village referred to as "the land of the seven colors", where the sand dunes range from yellow to purple, transforming into red, orange and pink.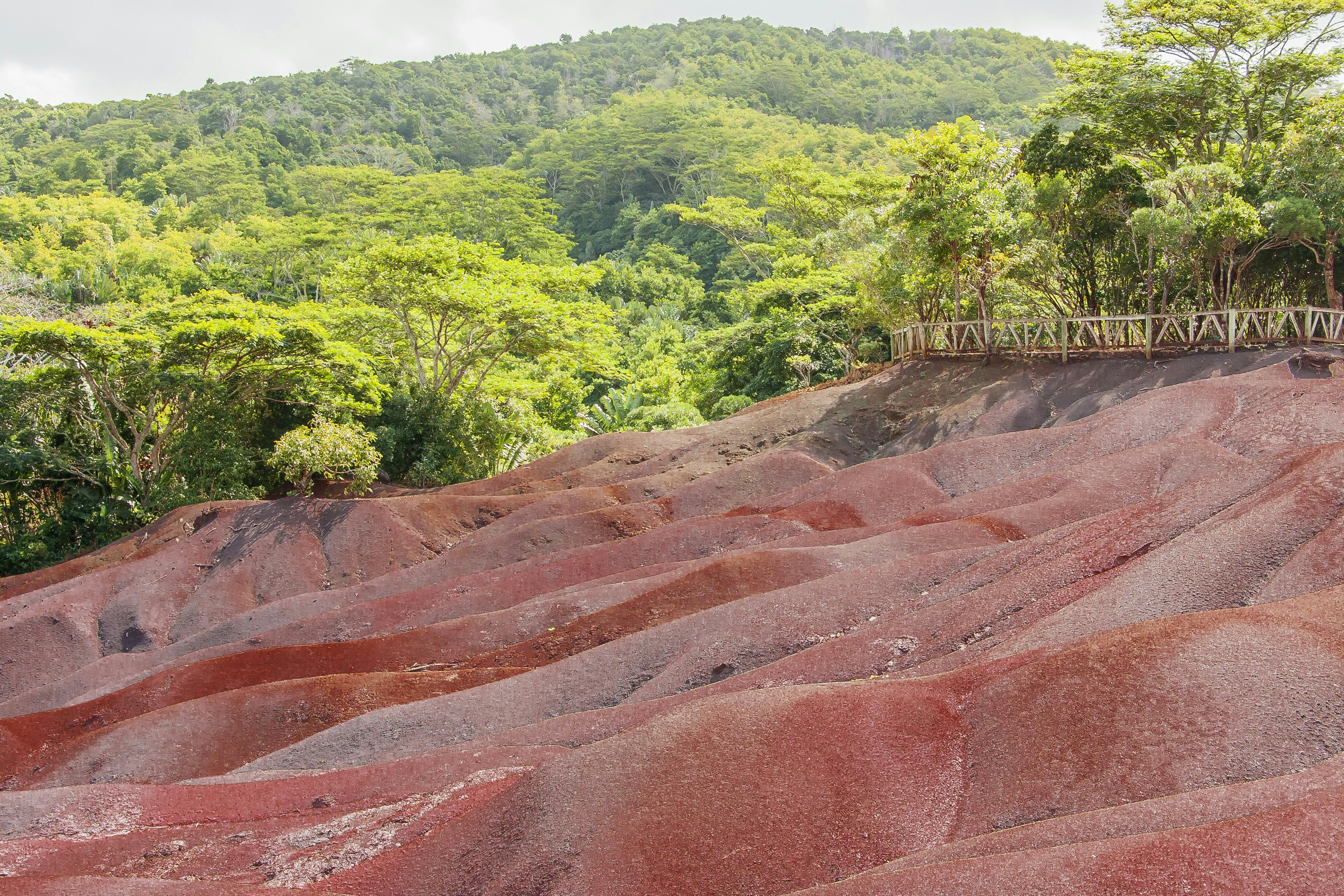 The colored sands of Chamarel, Mauritius
4. The Canary Islands
The Canary Islands, a Spanish archipelago off the coast of Morocco, boasts a wonderful climate during September and October. Explore wild beaches known for their striking colors, such as the black volcanic beaches that characterize Lanzarote.  While in Tenerife, you can relax on huge golden beaches – and also do some trekking on the Teide volcano. On Gran Canaria,  ride camelback through the Maspalomas nature reserve while adventuring through the dunes beside the crystal clear sea.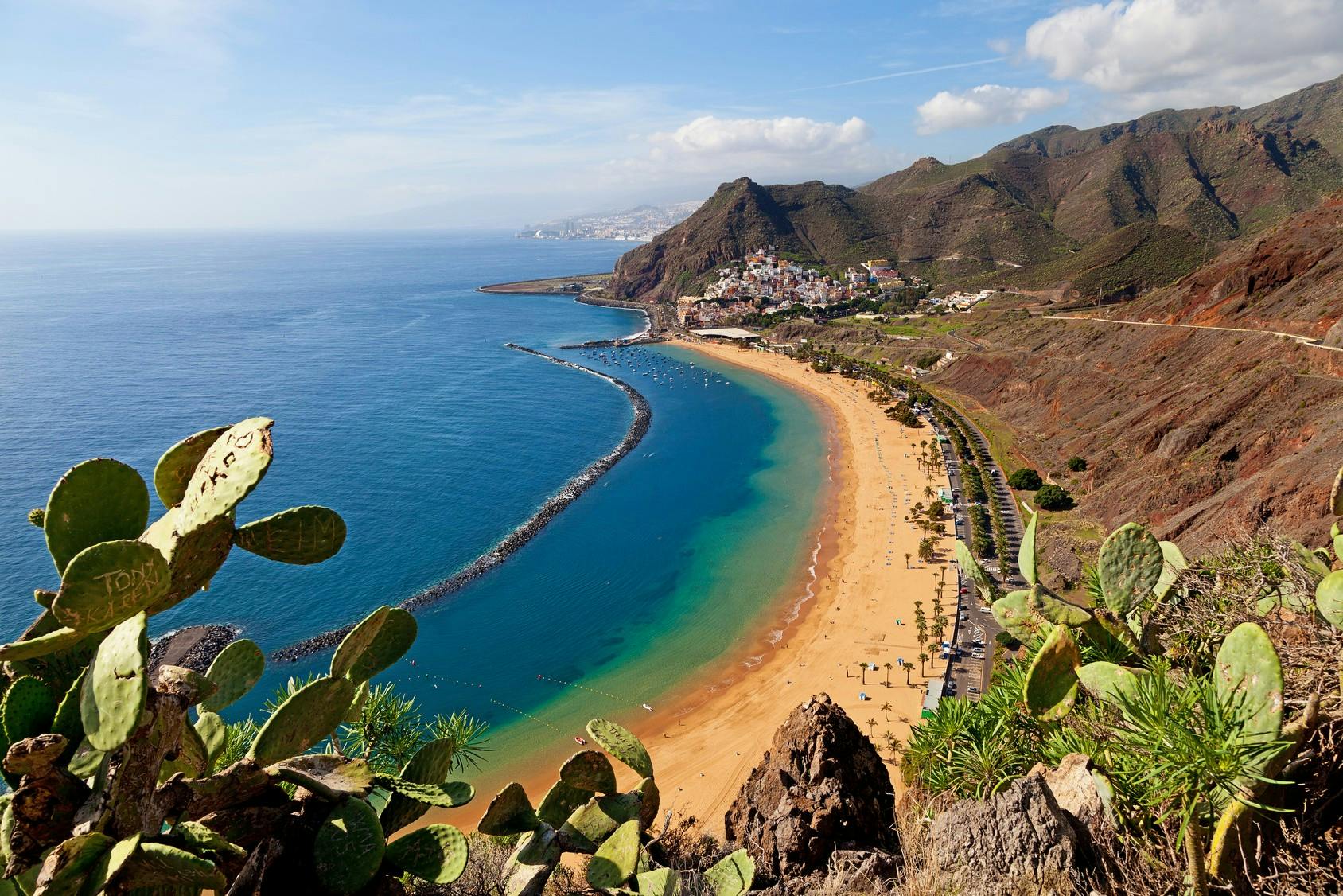 The golden beaches of Tenerife
5. Sicily
Sicily is a history-rich land known for majestic nature, exquisite food and a stunning blue sea that maintains a comfortable swimming temperature until October. Come autumn, many tourists will have returned home to their daily grind so you will find the island at the rhythm of the daily life of its inhabitants. Sicily has plenty to see and do: the beautiful Erice from which you can admire the Egadi Islands, the Scala dei Turchi characterized by smooth white rocks and San Vito lo Capo, one of the island's most beautiful beaches, with crystal clear water and fine sand. If you're feeling sufficiently 'sun-dried', you will be able to visit some of the wonderful towns of Trinacria, like Agrigento with the Valley of the Temples, Syracuse and Noto, all of which can be a challenge to explore in the sweltering summer temperatures.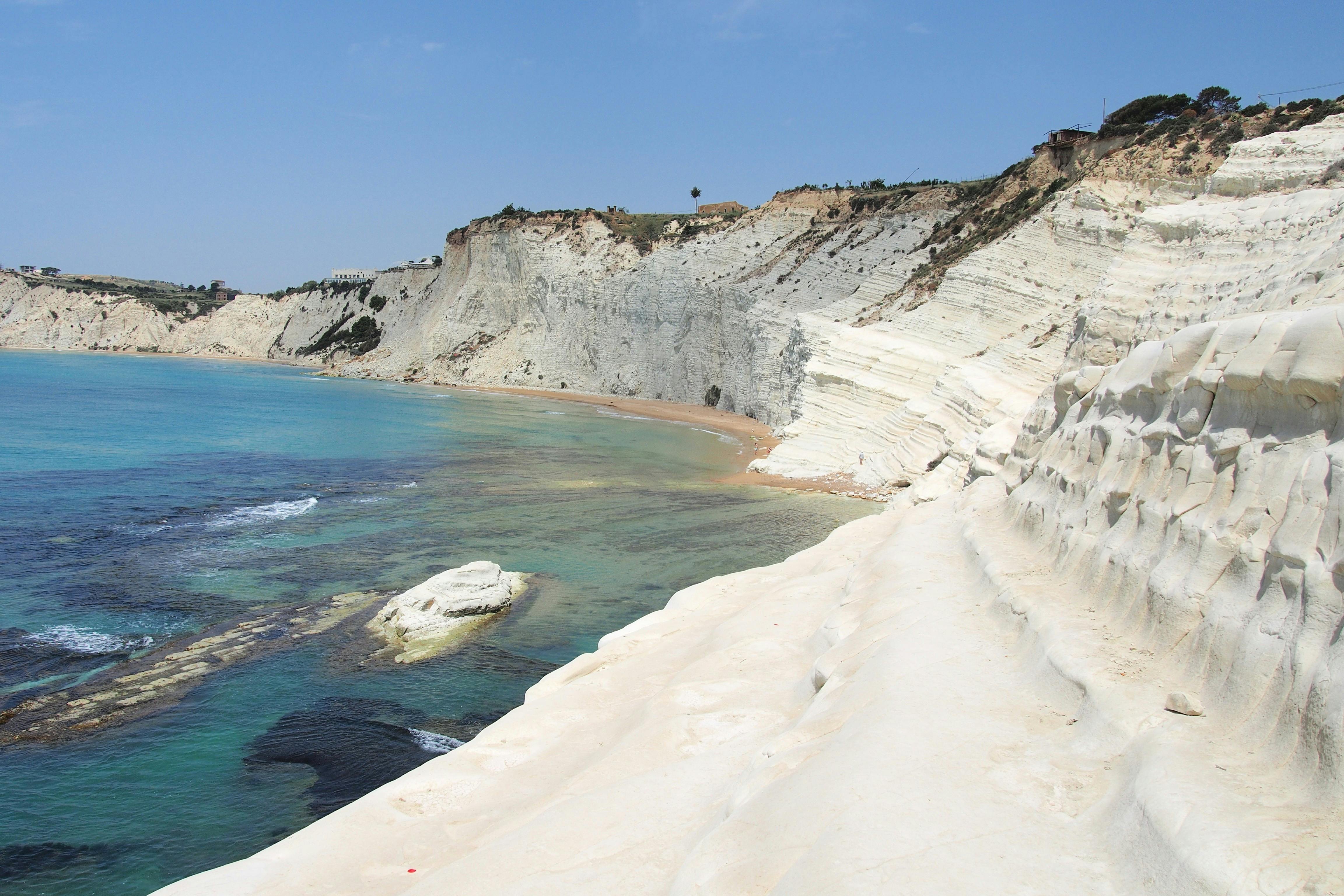 The charming Scala dei Turchi in the area of Agrigento