"To have seen Italy without having seen Sicily is not to have seen Italy at all, for Sicily is the clue to everything." – Johann Wolfgang von Goethe
Johann Wolfgang von Goethe's quote is spot on. All roads may begin and end in Rome, but Sicily is overflowing with history, tales to tell and generous people.
I have always loved Italy, in particular, the cities where my Nonni were born: Siracusa in Sicily and Naples in Campania. Although I was raised in Boston and spent most of my adult life studying and working in NYC and London, Italy kept beckoning me. I answered her call in 2007 by packing two very large suitcases and leaving New York City to follow a dream.
I reside in Rome, but a part of my heart and soul live in Sicily. It's in my blood. I visit Sicily as often as possible. Lucky for me, she's just a one-hour flight away.  Every time I disembark from the plane, whether in Palermo, Catania or Ragusa, my shoulders relax, my grin widens and I feel like a kid in a candy store. What can I say? I've come home to my happy place. It just makes sense.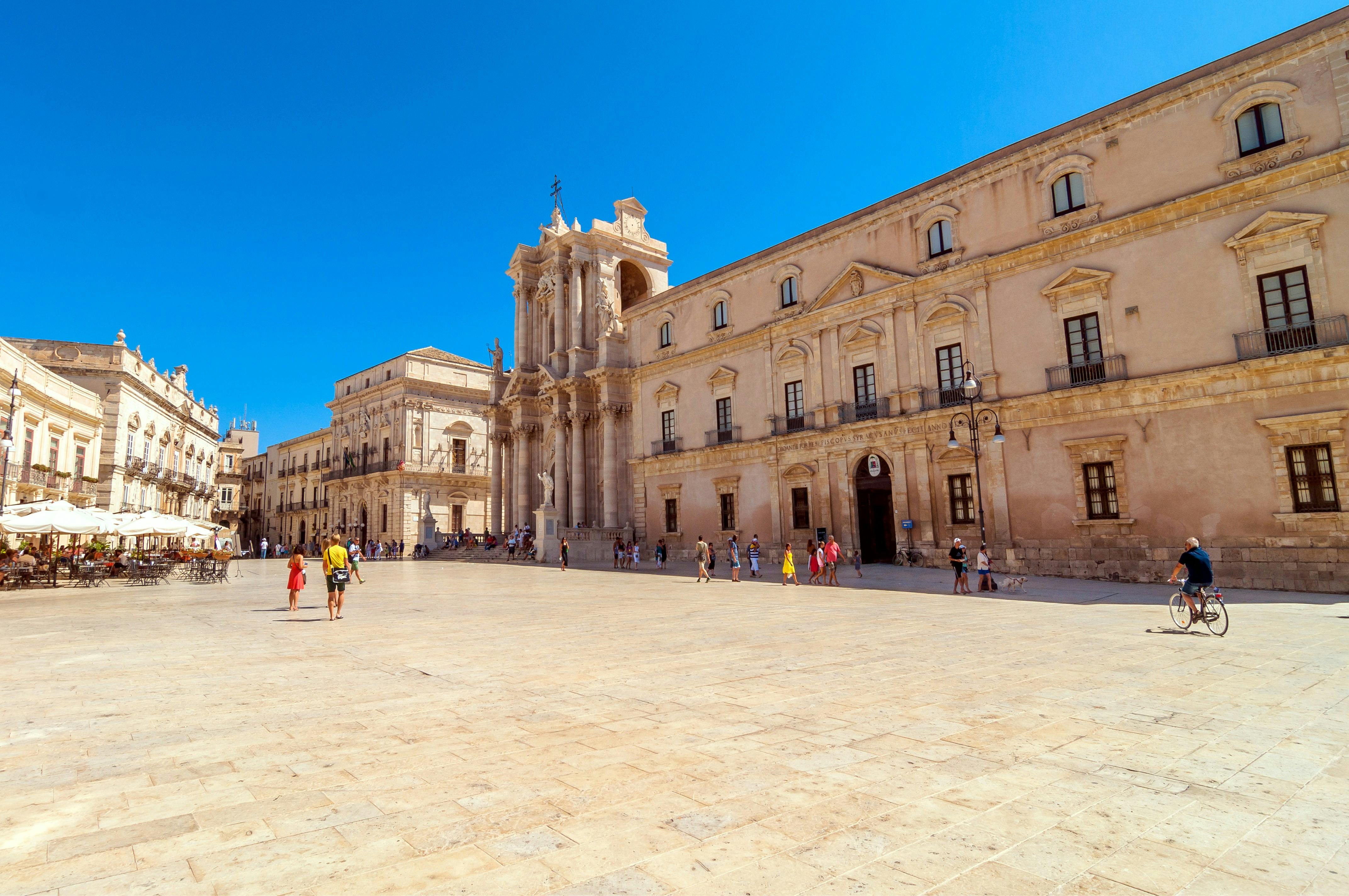 Piazza del Duomo in Siracusa, Sicily
Given my bias towards Sicily, I thought that perhaps I was insane to swoon for this island of contradictions, contrasts, and extremes, but I've seen friends become hooked after just one visit. Give Sicily a chance and she'll charm you, too. Whether I'm relaxing on the pristine beaches of the Vendicari Natural Reserve, discovering the ancient temples of Segesta, Selinunte, and Agrigento (to name a few), hiking the trails along Mount Etna, perusing the food markets of Palermo, Catania or Ortigia, noshing on the famous street food, Aeolian island hopping or sharing Sunday lunch with friends, the list of things to experience and enjoy is never-ending. Sicily has something for everyone.
Sicily is a museum in and of itself. Wherever I've ventured, there is no escaping the island's 3,000 years of history as a strategic crossroad and entryway to Europe. Footprints of the Greeks, Romans, Phoenicians, Arabs, Normans, French, Germans, Spanish and Italians are evident in the monuments and archaeological sites, and inextricably intertwined in the people, food, culture, and traditions; Sicily is a melting pot of past Mediterranean civilizations.
Seven UNESCO World Sites pepper the island, which is characterized by its distinct history and a variety of geological features. I've loved discovering all of them. From walking around Noto, Modica, and Scicli, my favorite towns of the Val di Noto where late Baroque art and architecture reign, to taking in Palermo's Arab-Norman structures to climbing Europe's highest active volcano, Mount Etna, with my Dad, I always carry my Sicily experiences with me.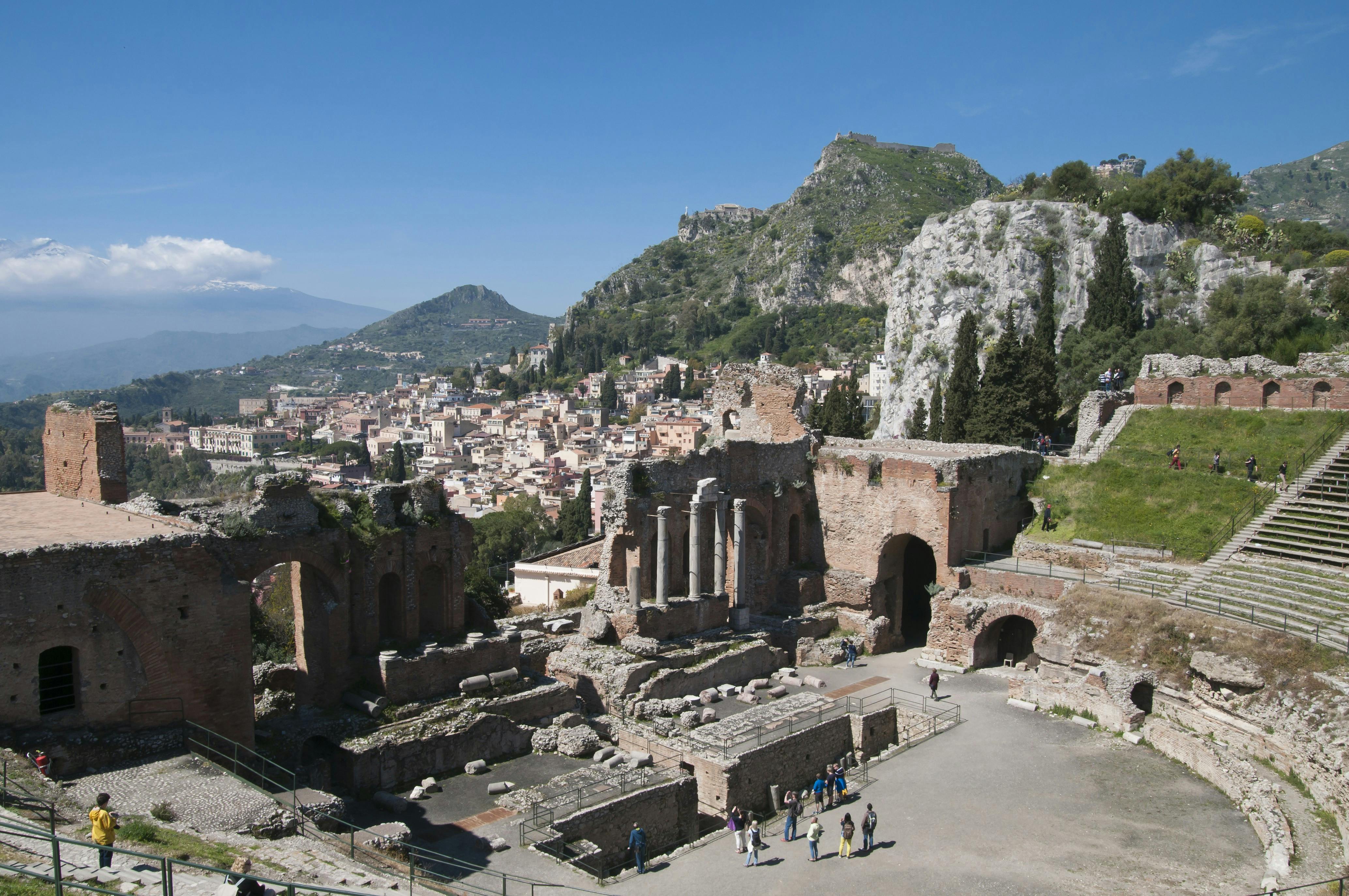 Ancient amphitheater ruins in Taormina
Although I could write volumes about Sicily's historic sites, I'll leave that for the experts. The generosity, warmth, and passion of the people, as well as Sicilian food and wine, are what brings me back again and again. My most cherished memories are the times I've spent with locals who have become my friends. I've been invited into homes and kitchens to share countless meals. The Sicilians have won my heart.
What started out as a visit to the vineyard of Giuseppe and Valeria on Mount Etna turned into a three-hour home-cooked meal. I learned of their family's winemaking tradition which was the impetus for turning a hobby into a business. I made sfincione from scratch and sauteed sausages in Nero D'Avolo with Alessandra and Angela. Near Palermo, I learned about Centopassi, the winemaking branch of the social cooperative Libera Terra, which cultivates land seized from the mafia, with Francesco. They produce wine on what was tainted land and educate visitors to a brutal but changing reality. I admire their courage and perseverance. In Ortigia, I traded stories with Giulia about our grandfathers who were both fishermen. The story that best sums up Sicilian hospitality for me is when one Sunday, my friends and I were enjoying lunch at a trattoria with friends from Boston, and a winemaker whom I had previously met happened to be there. He invited us to his farm and home, where we spent hours walking through his gardens and vineyards with Mount Etna in the distance eating fresh figs off the trees.  I translated for my friends who, years later, still recall this day as the best of their vacation.
Sicilians love for their dear Sicily is contagious. I've caught the bug, and I hope that you will too.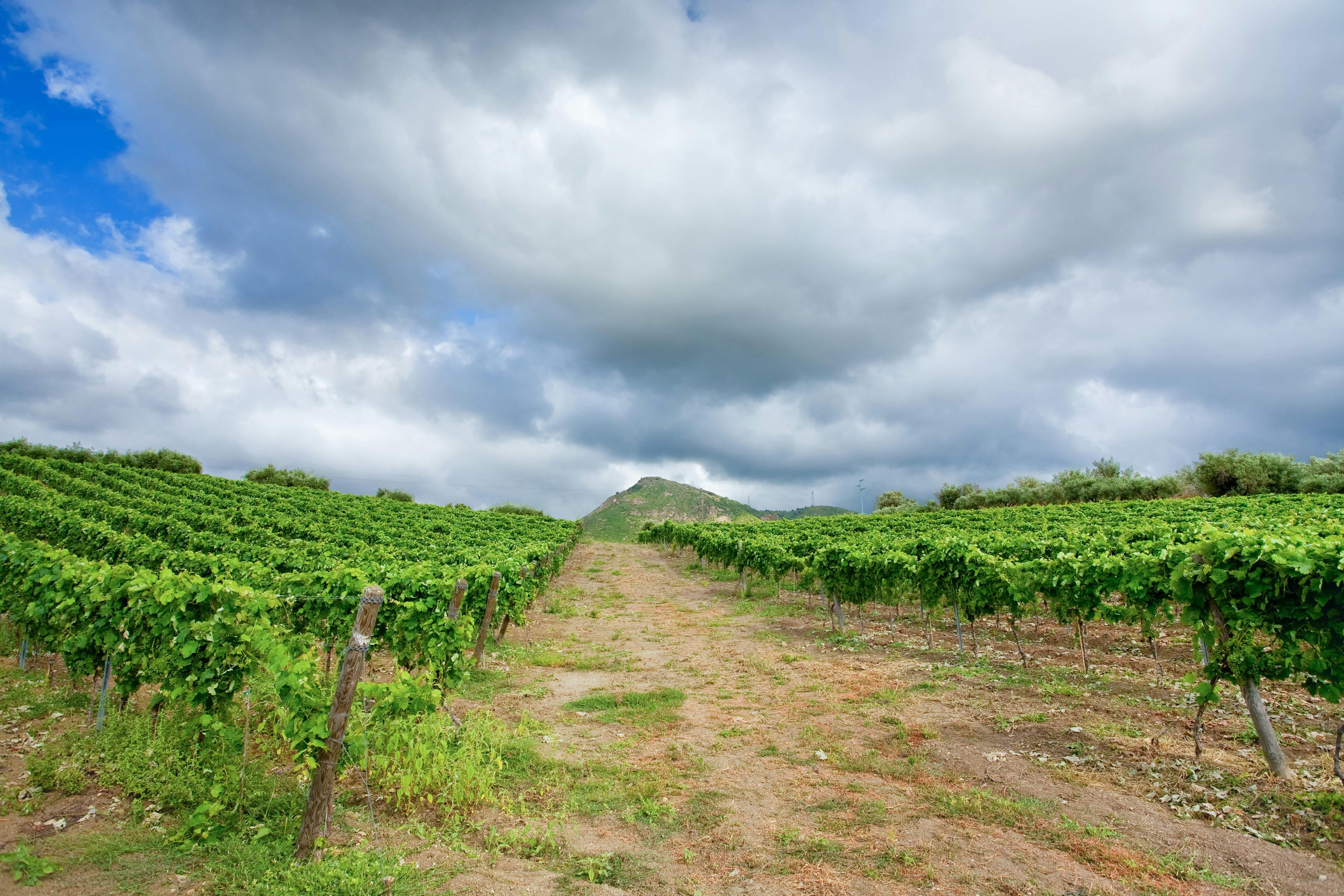 Vineyards near Mt. Etna