With just two weeks until the year's most anticipated wedding, here's a look at some of the curiosities of Buckingham Palace.
In just 15 days, Harry, the ginger-haired descendent of the British Royal Family, will marry Meghan Markle.
If the marriage between William and Kate caused a "sensation" as a union between a future king and a commoner, the marriage between Harry and Meghan will be a further step towards modernity for the Royal Family: Markle is not only an American actress, but she has already been married.
To celebrate this beautiful couple (or to lament that the fifth-in-line to the throne of the United Kingdom and Commonwealth realms will officially be off the market), here are five curiosities about Buckingham Palace, an emblem of the British monarchy.
1. A network of underground tunnels is believed to connect the palace to the rest of the city
In our imagination, every self-respecting castle is outfitted with secret passageways. Should we expect any less from Buckingham Palace? It is said that real tunnels connect the estate with some of the most important parts of the city, such as the houses of Parliament. However, there is no evidence of their existence. We not only like to think that these underground tunnels exist, but that they have also borne witness to important intrigues and decisions.
2. Dogs are the real kings of the palace
Queen Elizabeth is a true icon, and her adorable dogs are just as famous as her pastel outfits. Contrary to what one might expect, the dogs have no restrictions of any kind inside the palace. They're free to roam the palace as they wish, and the staff is very well prepared to deal with any potential accidents.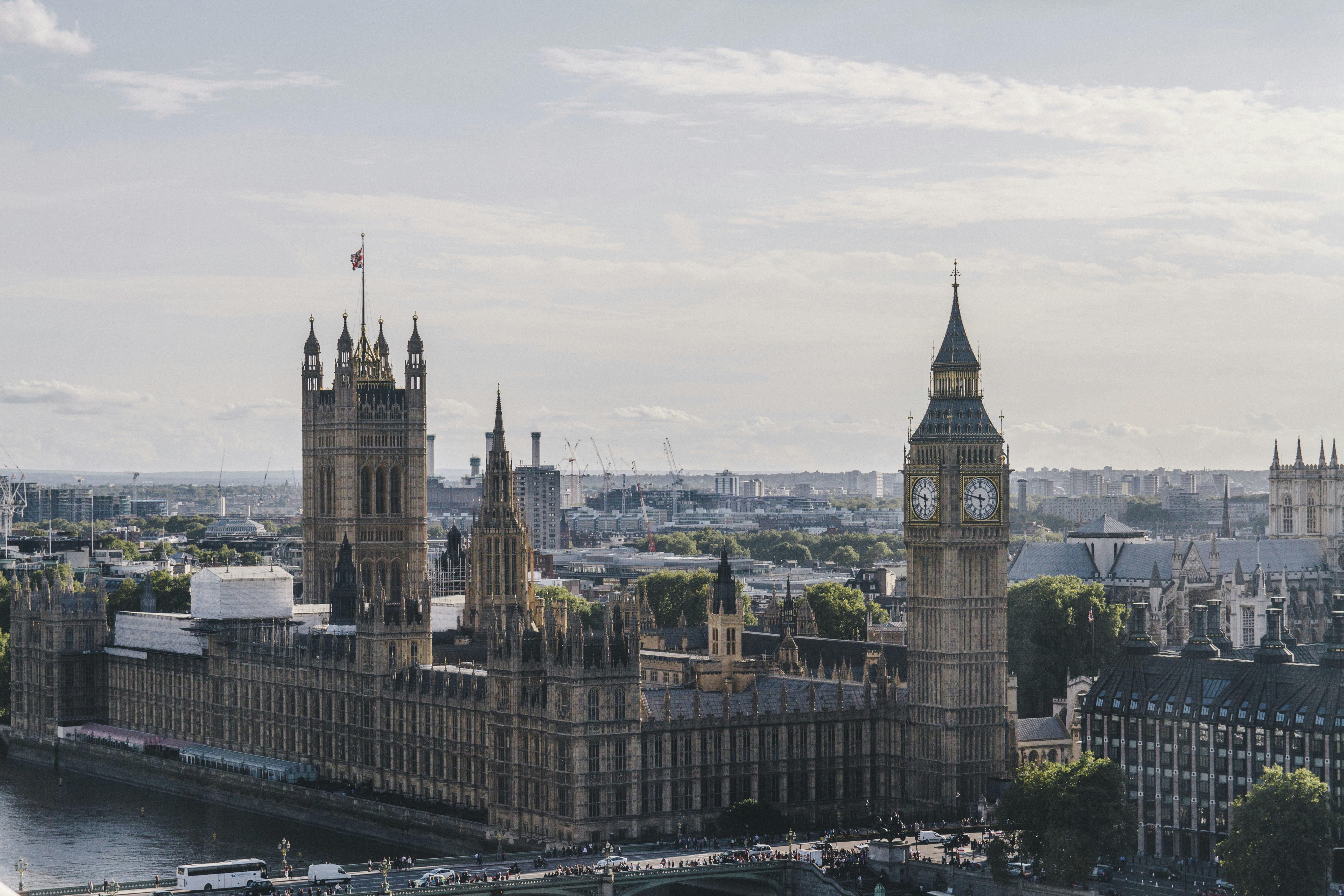 The houses of Parliament are believed to be connected to Buckingham Palace via an underground tunnel.
3. The mulberry garden
James VI of Scotland/I of England and Ireland is still considered one of England's most cultured sovereigns. A scholar, King James wrote interesting works on the occult arts (such as the Daemonologie and the Basilikon Doron), but he had one endeavor that wasn't as fruitful: silkworm breeding. This particular hobby did not lead to the desired results, but today an immense mulberry garden stands in Buckingham Palace, and the Royal Gardens are home to the National Collection of mulberries.
4. The queen is never sans cash
We've all wondered at least once if Queen Elizabeth carries cash around with her.  Well, if she's ever in need of some cash, Buckingham Palace has an ATM exclusively for the Royal Family that's part of a small village with a chapel, operating room, cinema, swimming pool, cafeteria and more.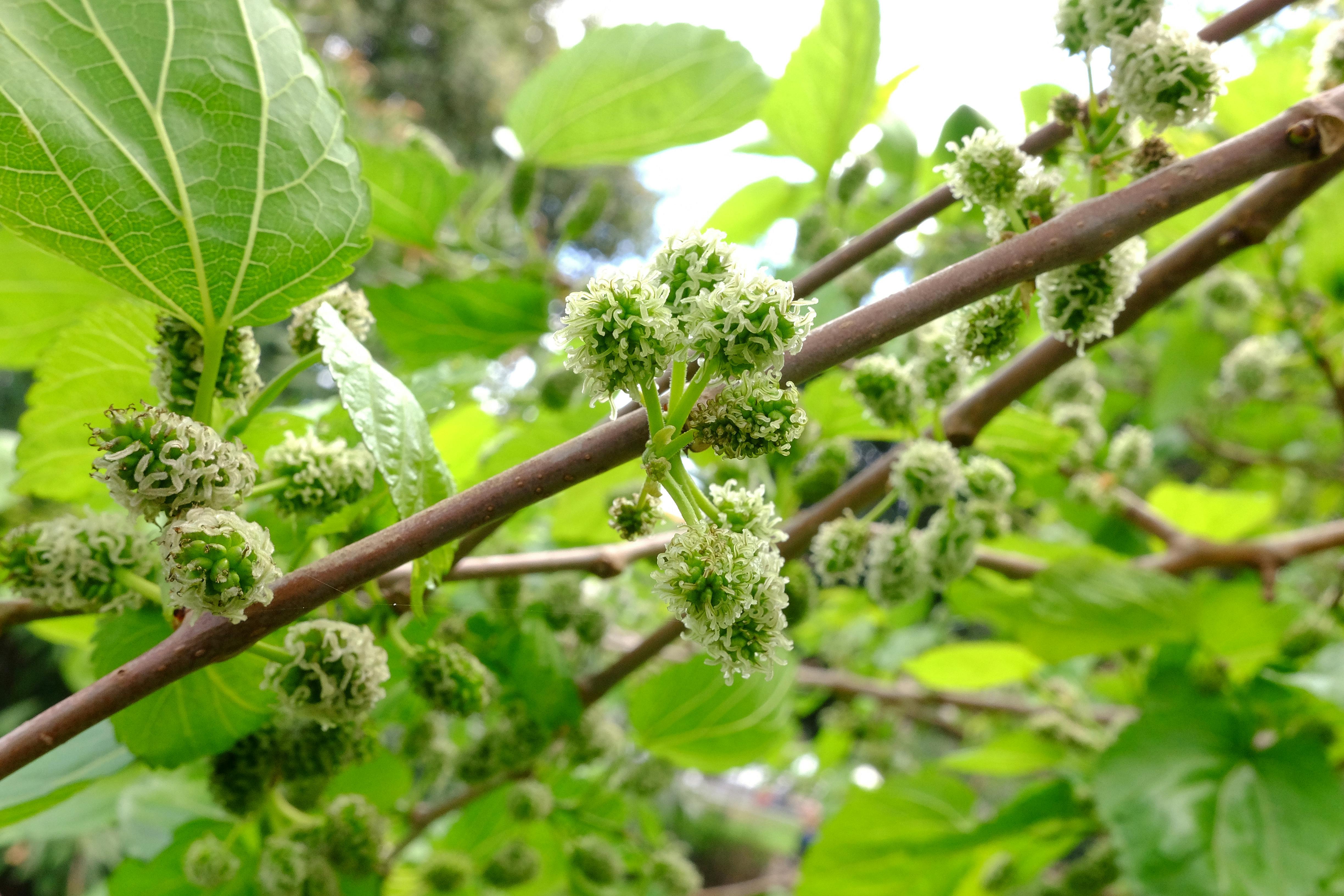 King James I planted a garden of mulberry trees at Buckingham Palace
5. That famous balcony has not always been there
Kate and William's first kiss as husband and wife on the balcony of Buckingham Palace quickly became an iconic pop culture moment….all thanks to Queen Victoria. It was she who, in 1853, commissioned the constructions of that wing in order to see off the troops who were leaving for the Crimean War. Without this fundamental architectural contribution, that kiss would undoubtedly have been much less photogenic.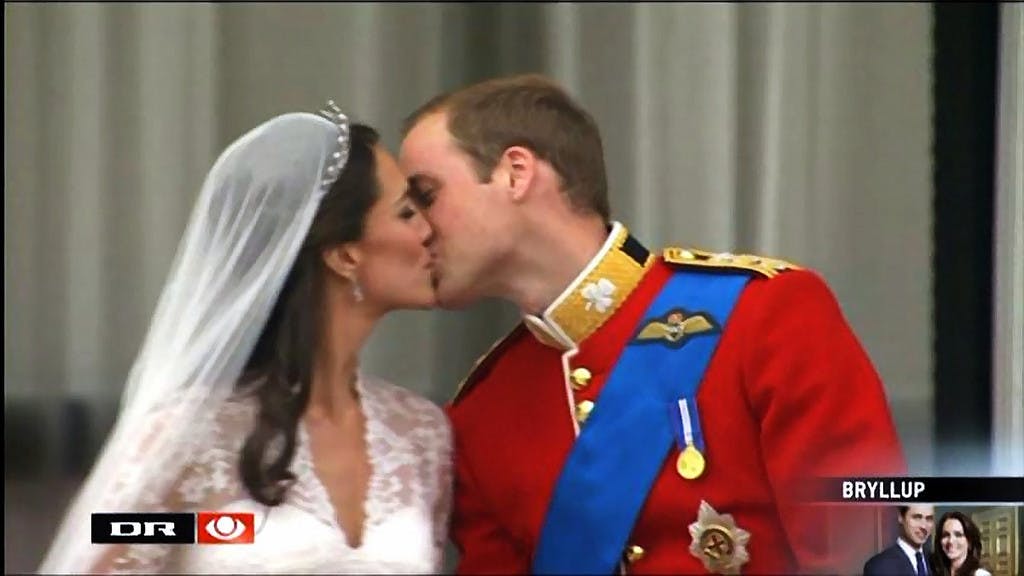 The famous first kiss of William and Kate as husband and wife on the balcony of Buckingham Palace. Photo credit: Jens Rost on Visual Hunt / CC BY-SA