Japan's practically unparalleled food reputation is with good reason. From long time exports like sushi and ramen to lesser known local cuisines and street food to gourmet eateries in Tokyo and Kyoto, here's a roundup of what and where to eat in Japan.
Gastronomes will tell you that eating is not just about mere sustenance or taste, but rather the whole experience. That's why planning a trip to a country as foodie-friendly as Japan becomes a challenge: the sheer variety of what's on offer coupled with the knowledge that you are bound to make delicious discoveries by stumbling upon some little-known dish can be mind-boggling and anxiety-inducing. Creating an itinerary that includes sightseeing, leisure, adventure and plenty of delicious meals takes time, research and even—to a certain degree—luck. It's always wise to consult friends with similar traveling styles for advice, and Musement has done just that. From Japan's most popular cities to obscure meals and locations, here are eight essential food experiences in Japan.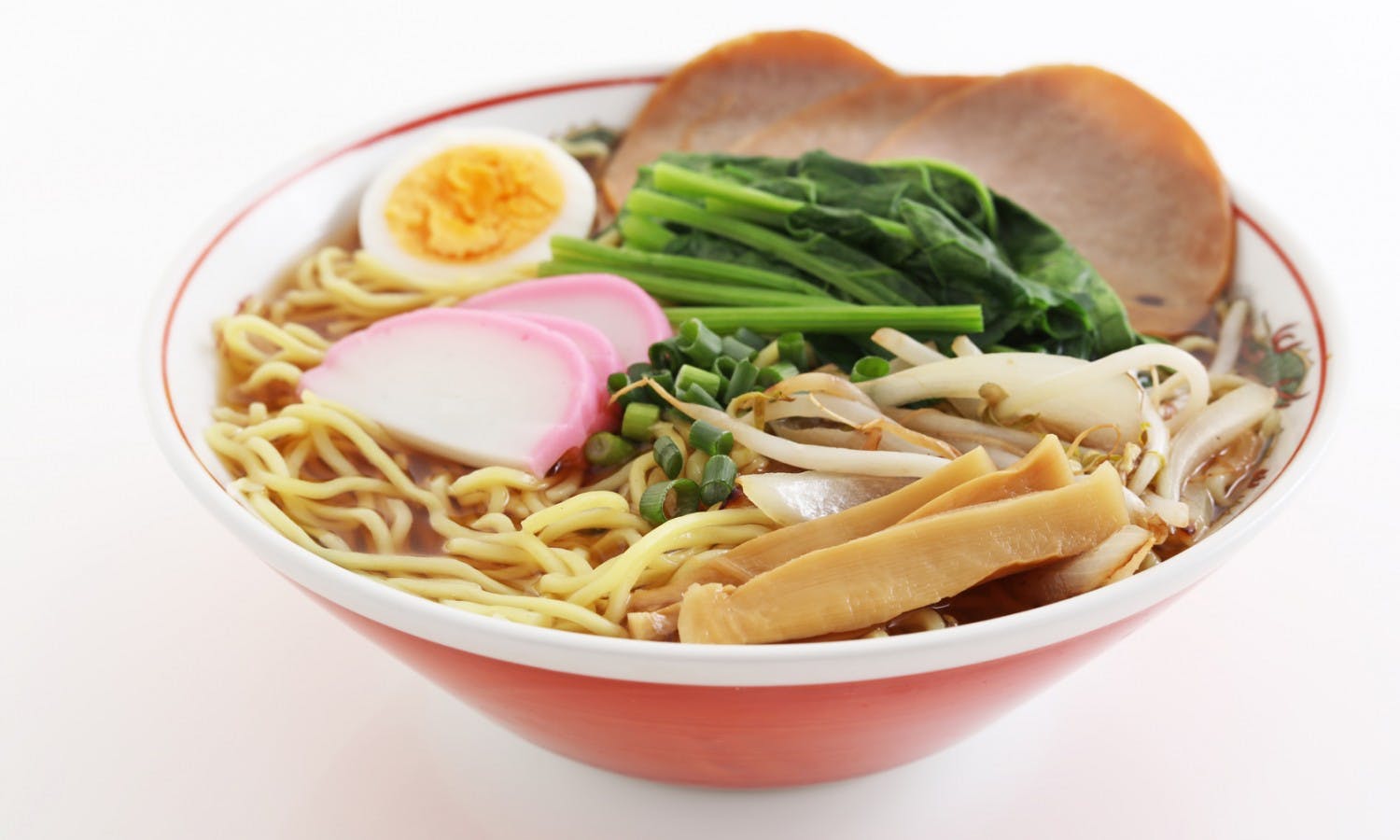 Savor some of the city's best ramen noodles inside Tokyo station
1) Ramen at Tokyo Station Noodles are a major food trend and bars specializing in these delicious brothy or pan fried-dishes are popping up all over the world. One of Asia's best-loved comfort foods, noodle dishes are as diverse as the countries from which they hail, but the Japanese recipes are definitely the most popular and accessible abroad. When in Japan, you will find yourself gravitating towards these dishes, but a must do is sampling them in one of the many bars at Tokyo Station. More like a gigantic shopping mall, the station actually boasts some of the most popular noodle bars in the capital, all located on the appropriately named Tokyo Ramen Street. Prepare to queue alongside the many commuters who stop here for some warm nourishment before boarding the train. One of the best places is the extraordinarily popular Rokurinsha, with their tsukemen-style ramen and obligatory computerized order system (much easier to use than you might first expect).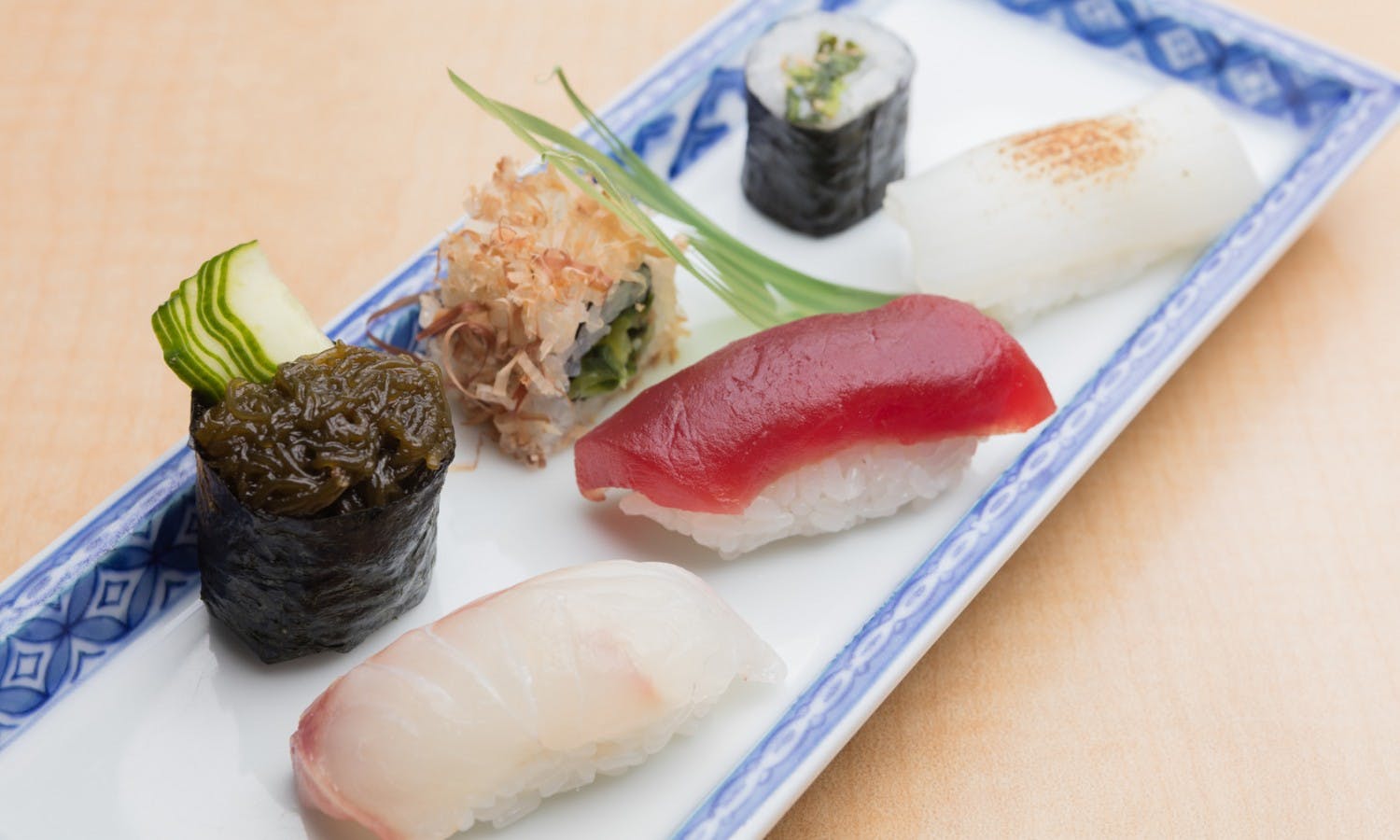 Watch the tuna auction then enjoy some sushi showcasing the Tsukiji Fish Market's finest.
2) Sushi breakfast at Tokyo Fish Auction Every travel guide will advise the Tsukiji Fish Market in Tokyo as a must-do destination, and we're no different. This is the world's largest and busiest fish market, where the world famous tuna auction takes place during the early morning hours. If you can drag yourself out of bed, it's a definite must-see, but don't trust the times advised by the guides – turning up to register at 4.30am is far too late, you need to get there for about 3.00am (perfect for an after karaoke activity – but don't drink too much). After visiting the market and witnessing the auction, head for a sushi breakfast (if you can stomach it) to either Sushi Dai or Daiwa-sushi. The queues are long but well worth the wait. Make sure to order the fatty tuna, which of course is the freshest you will ever sample. Website.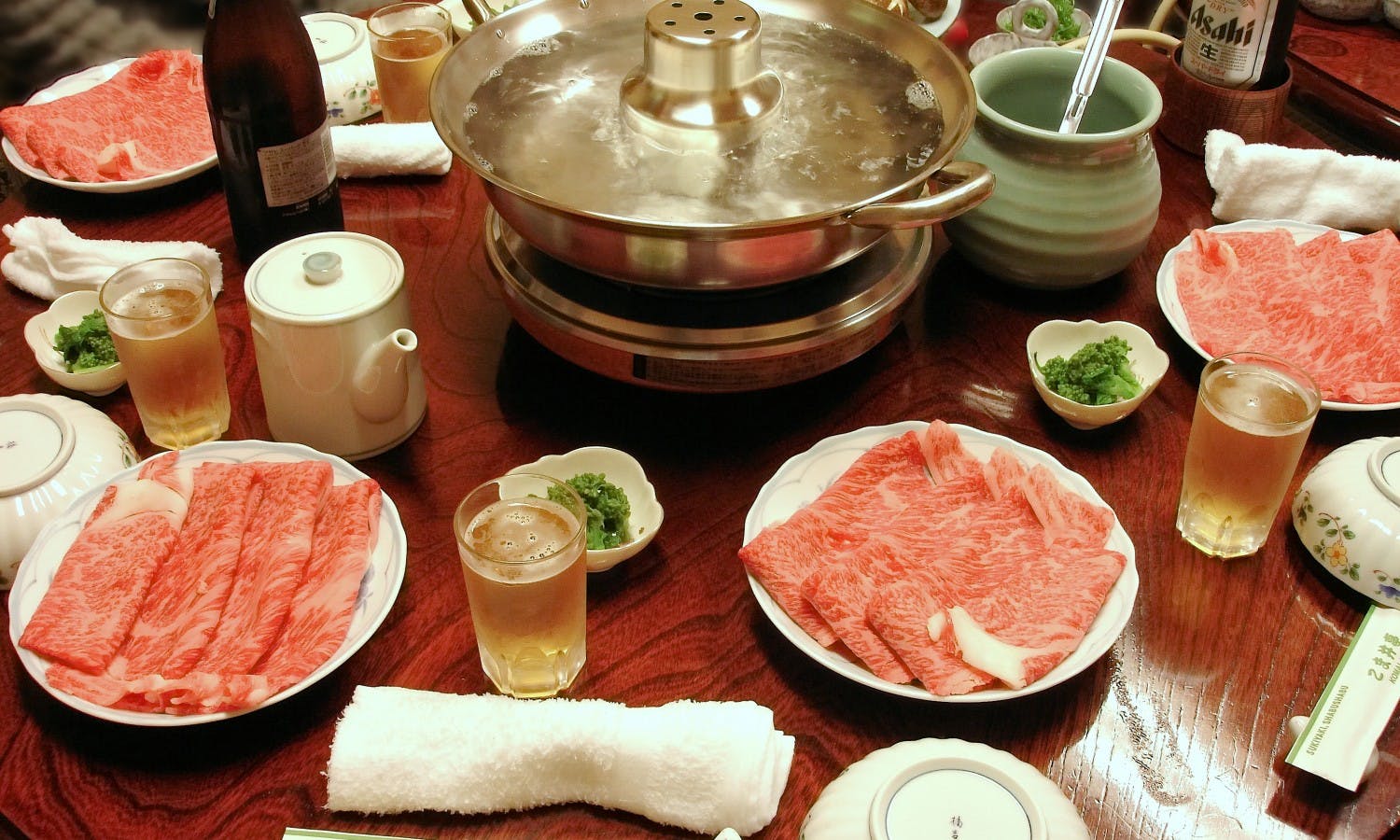 Take a break from the usual Japanese food suspects to sample some shabu-shabu
3) Shabu-shabu in Shibuya One of the most memorable (and positive) food experiences I had in Japan was at a shabu-shabu restaurant recommended by our Airbnb host just down the road from where we were staying in Shibuya. After countless bowls of ramen, plates of tempura and pieces of the obligatory sushi, shabu-shabu was a welcome break. Basically, it's a dish of thinly sliced Oumi beef (beautifully veined with the whitest fat) cooked quickly with vegetables in boiling water and then dipped in a variety of sauces (Ponzu!). While there are plenty of such establishments, including the popular Shabuzen made famous by the film Lost in Translation, the experience at Matsukiya feels much more personal. If you can, grab a tatami in the end room (if you turn up late, you might have the entire room to yourself), where you will have your very own kimono-clad waitress prepare the shabu shabu tableside. We had a Japanese grandma who took to us immediately and spoke to us in Japanese all night. We were unable to wipe the smiles from our faces as we wolfed down the amazing food (the servings come at lightning speed). If you can handle a big meal, get the tasting menu where you will be served some unusual appetizers and close the meal with flat kishimen noodles, which are cooked in the shabu shabu broth. Compared to a more noodle-centric meal, be prepared for a hefty bill  (though it still costs less than some of the other restaurants in Tokyo), especially if you lose count of the sake bottles like we did…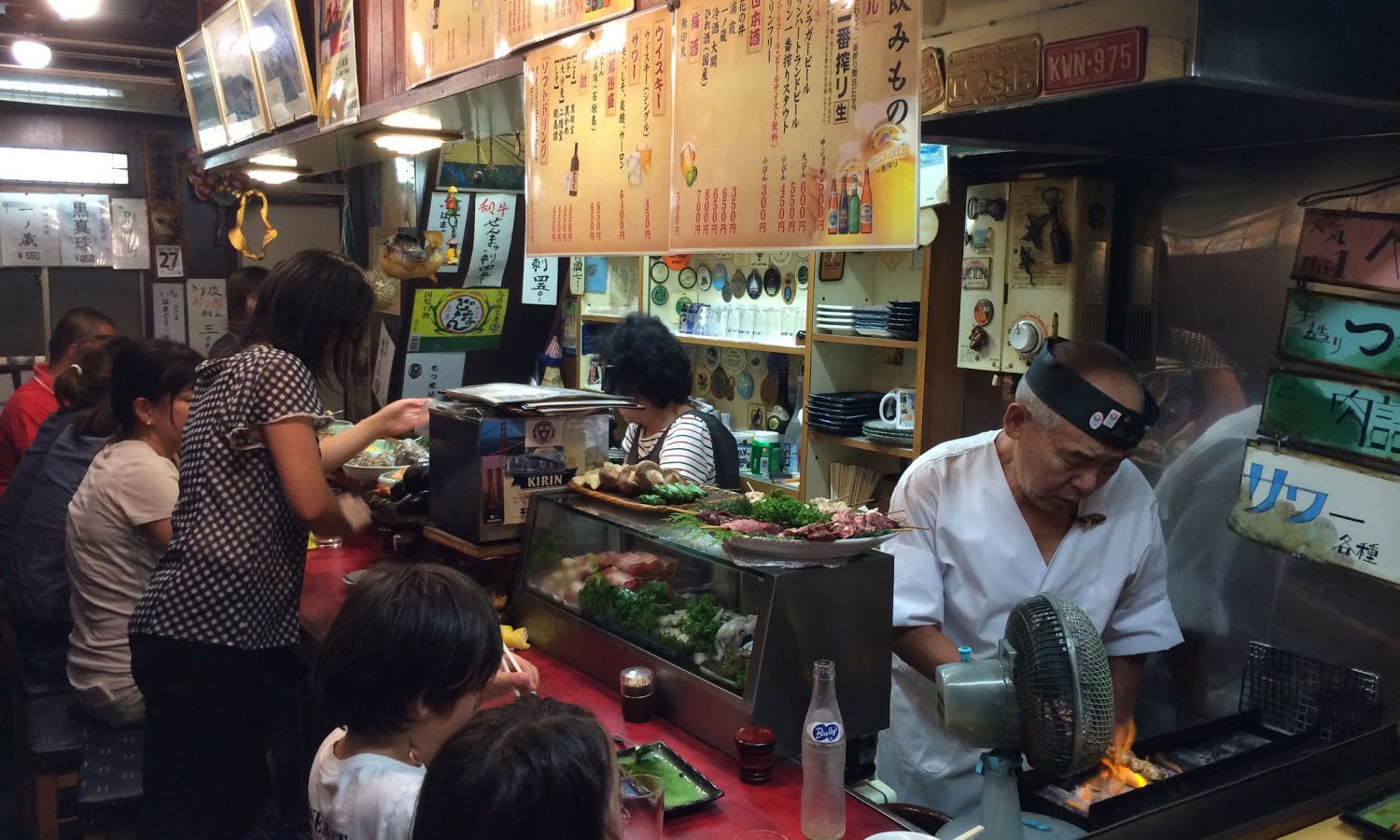 Yakitori Alley in Tokyo is a must
4) Yakitori in Piss Ally and nightcap at Golden Gai  A night spent between Piss Alley and Golden Gai districts in Tokyo is an absolute must for any adventurous traveler's itinerary. In the middle of Shinjuku lies an old-Japan block of tiny streets packed with tiny bars teeming with locals who are drinking (mostly) imported alcohol. Though it seems dingy and dangerous, the locals and bar owners are quite friendly; the only danger lies in choosing one of the few bars that cater exclusively to regulars. What's the best way to figure out if you're welcome? See if there's an entrance fee sign on the door written in English. In tandem with your drinking escapade, make sure to stop at Piss Alley (it's actually an erroneous translation of "memory lane" from Japanese), where the street is lined with stands or restaurants specializing in Yakitori (grilled skewers dipped in sweet sauce). Find a seat in the one that appeals most to you, and get ordering. For the most daring, the menu has plenty to try: Chicken hearts, gullets, intestines, skin, cartilage, beef tongue, but also, chicken breast, bacon-wrapped asparagus, pork with mushrooms, peppers, deep fried tofu and much more! If you don't want to brave it alone, an evening food tour of Tokyo lets you sample some yakitori as well as other local delights.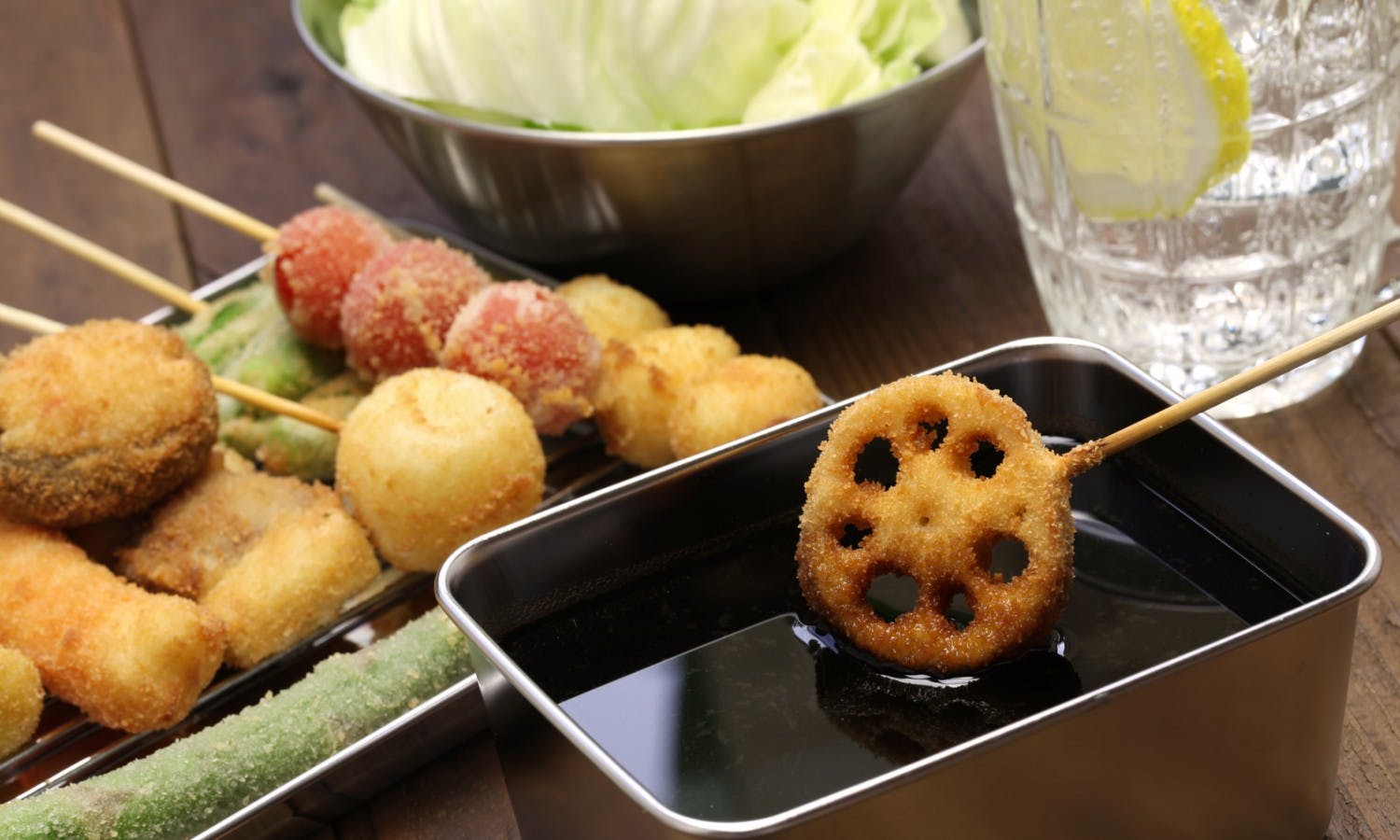 Kushikatsu: fritters on a stick in Osaka
5) Kushikatsu in Osaka If eating meat from a stick is your kind of thing then Osaka offers a delicious and fried alternative to yakitori. One of the most well-known dishes to hail from the neon light illuminated city is Kushikatsu: meat, vegetable and even cheese (yum) breaded and deep-fried skewers. While not on the light side, restaurants tend to let you order the single skewer so you can try a variety, or try them all, as I recall doing. In Osaka, the best areas to head to for a high concentration of Kushikatsu establishments are Dotonbori or Tsutenkaku. If you have the patience, queue for a space at Daruma or Shiruhisa, two of the best. The skewers are served rather hastily in a metal dish, and there's a vat of unappealing but delicious sweet sauces on the table for Kushikatsu dunking. Forget that everyone who sat at the table before you has dipped and just go for it. But remember not to double-dip!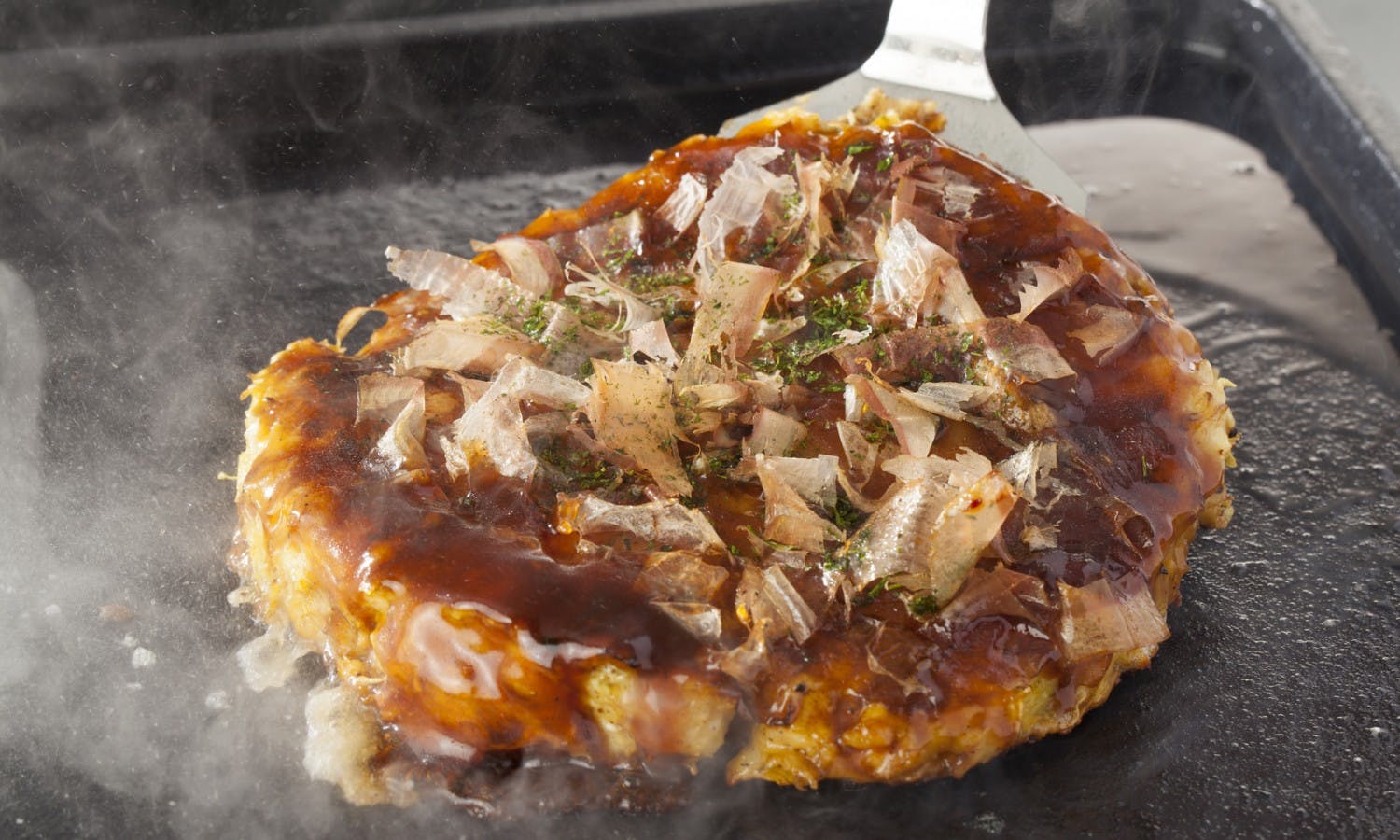 Okonomiyaki, not-to-miss street food in Osaka
6) Okonomiyaki or Negiyaki in Osaka These two types of "pancakes" are made with flour. Okonomiyaki is prepared using a batter made from flour and water with vegetables such as cabbage mixed in, then fried into a round shape on a hot plate. As a garnish, you can choose anything from thin slices of pork or seafood. Negiyaki is similar to Okonomiyaki, but thinner and folded into a crepe-like shape. It's traditionally served with soy sauce and topped with green onion. Head to Yamamoto to sample Negiyaki or Botejyo and Fukutaro for the Okonomiyaki.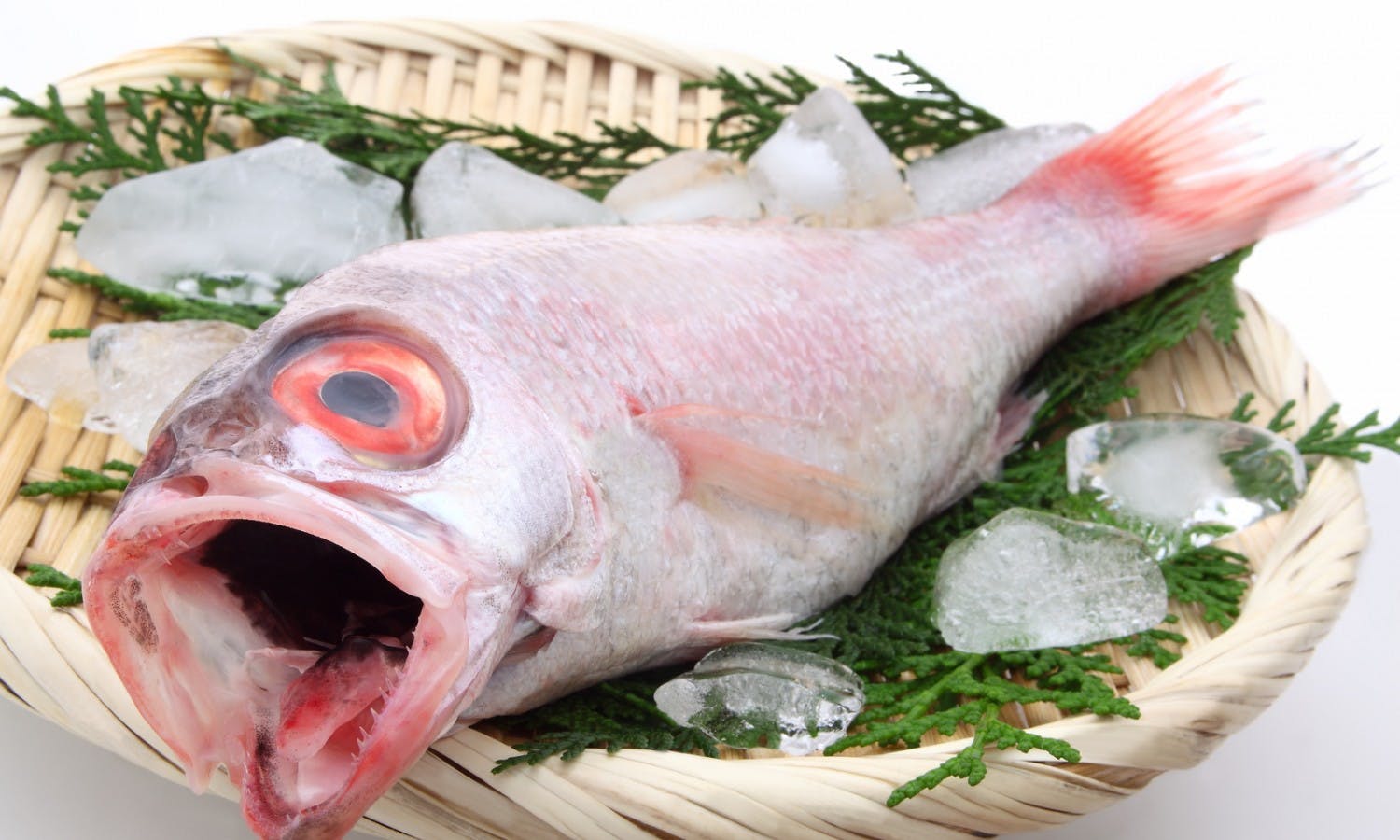 When in Kanazawa, eat like a Samurai
7) Samurai Meal in Kanazawa If you're heading to Kanazawa, the town where you can see the last remains of Samurai culture, a trip to a local izakaya (a mix between a pub and restaurant) is a must. Many offer foods that would have been on the menu of the Samurai, including set meals. One of the most popular is Itaru Honten. The queues are epic as the eatery is tiny. While this place is listed in many guides as a good place for the famously fresh sushi and sashimi of Kanazawa, in truth the menu is mainly traditional cooked food from the region. Just one warning – this is not a place for the conservative eater – the meal starts with snails and finishes with whole dried salted fish or whole sardine "spring rolls". The local sake here is fantastic though.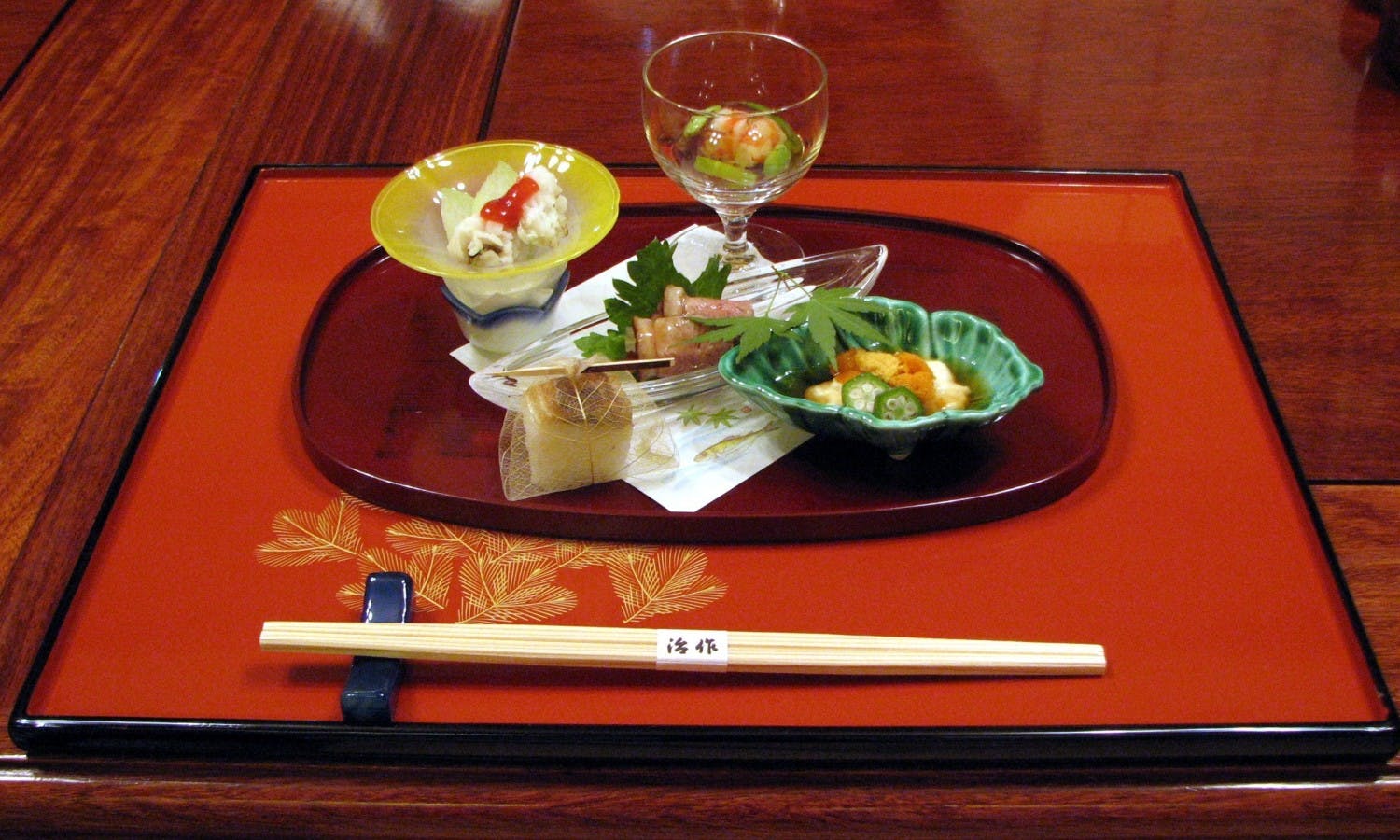 The celebrated Japanese Kaiseki meal
8) Kaiseki Meal in Kyoto A culinary trip around Japan cannot be complete without a traditional kaiseki meal in Kyoto. Modern kaiseki draws on a number of traditional Japanese haute cuisines: imperial court cuisine, Buddhist temple cuisine, samurai cuisine of warrior households and tea ceremony cuisine. Together they form an exquisite 14 dish set meal of beautifully presented, well balanced and highly exotic creations. Ingredients differ according to the season, but the staple and order of each dish each remain the same: like soup, sushi, fish, meat etc. In Kyoto, which boasts the highest concentration of Michelin stars pro capita in the world, there are plenty of options which range from traditional ryokans serving the dinner to Kitcho, one of the world's most expensive restaurants. The list of Michelin starred kaiseki specialized restaurants is extensive, but let me throw a curve into the mix. Located in the Gion district, in a tiny street, Kamikura looks almost like a secret restaurant. Once you walk in, the idea of being somewhere special (and petite) is confirmed. We booked 2 of the 9 (yes only 9) seats at the bar and watched the master at work. The art of kaiseki is mesmerizing, the meal truly unique, but, though almost unknown, the price matches that of starred establishments.