Italian cuisine is one of the best-loved in the world. As a friend once said: in very touristic Italian cities, it's often hard to find a place where you'll eat well. In Naples, it's hard not to find a place where you'll eat well. Here's our top five foods and restaurants to try in Naples.
With their tasty, colorful pasta, bubbly, yummy pizzas and fresh seafood straight out of the blue waters of the Mediterranean, Italians are among the best cooks on the planet. Most dishes are made with juicy, organic products from their own orto (botanical garden) and according to their grandmother's recipe, which was handed down by her own grandmother.
Located in the heart of Sorrento, between the Tyrrhenian Sea and the sunny fields of Campania, Naples offers simple and tasty food, almost always produced locally. The superstar is, indisputably, the pizza margherita, made with the typical mozzarella di bufala, but save some appetite for the seafood and the famous babà. Yummy yummy!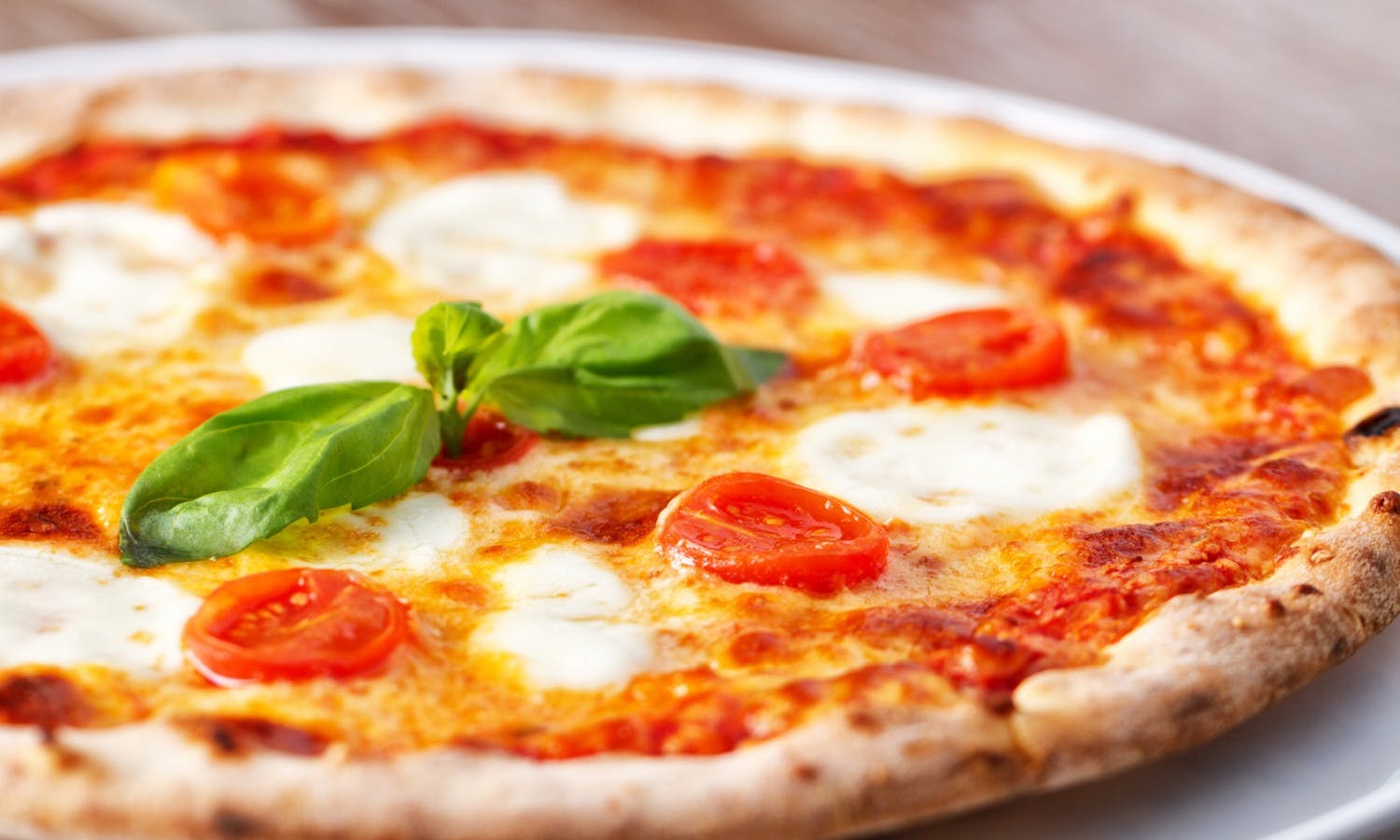 Pizza Margherita
The best Neapolitan coffee
More than a tradition, coffee is almost a religion in Italy and can be found in the forms of caffè lungo, doppio, ristretto, amaro, corretto, macchiato, cappuccino, mokaccino, frappé, freddo . . . you name it. Neapolitan coffee is, like the local accent, very strong and is made in a traditional Neapolitan flip coffee pot. To start a long day of sightseeing and immerse yourself in the local culture, here are a few bars to get the coffee of your choice.
Recommended:
Bar Mexico (Piazza Garibaldi, Piazza Dante, Corso Umberto I)
Caffè del Professore (Piazza Trieste E Trento 46)
Gran Caffè Aragonese (Piazza San Domenico Maggiore 5/8)
Caffè Amadeus – customize the foam in your cappuccino (Piazza Amedeo)
The best babà, gelato and other traditional pastries
Pastries are to Neapolitan coffee what the piano is to blues: you can have them separately but they work best when they're together. In the afternoon (merenda) or after dinner (there is no bad timing for a gelato), try a sfogliatella or a rum babà. Italians usually have a brioche for breakfast. The sfogliatella is a shell-shaped sort of croissant typical in Campania, filled with cream or chocolate and composed of thin, crunchy layers. As for the babà, surely you've heard of that soft, squishy cake saturated in rum?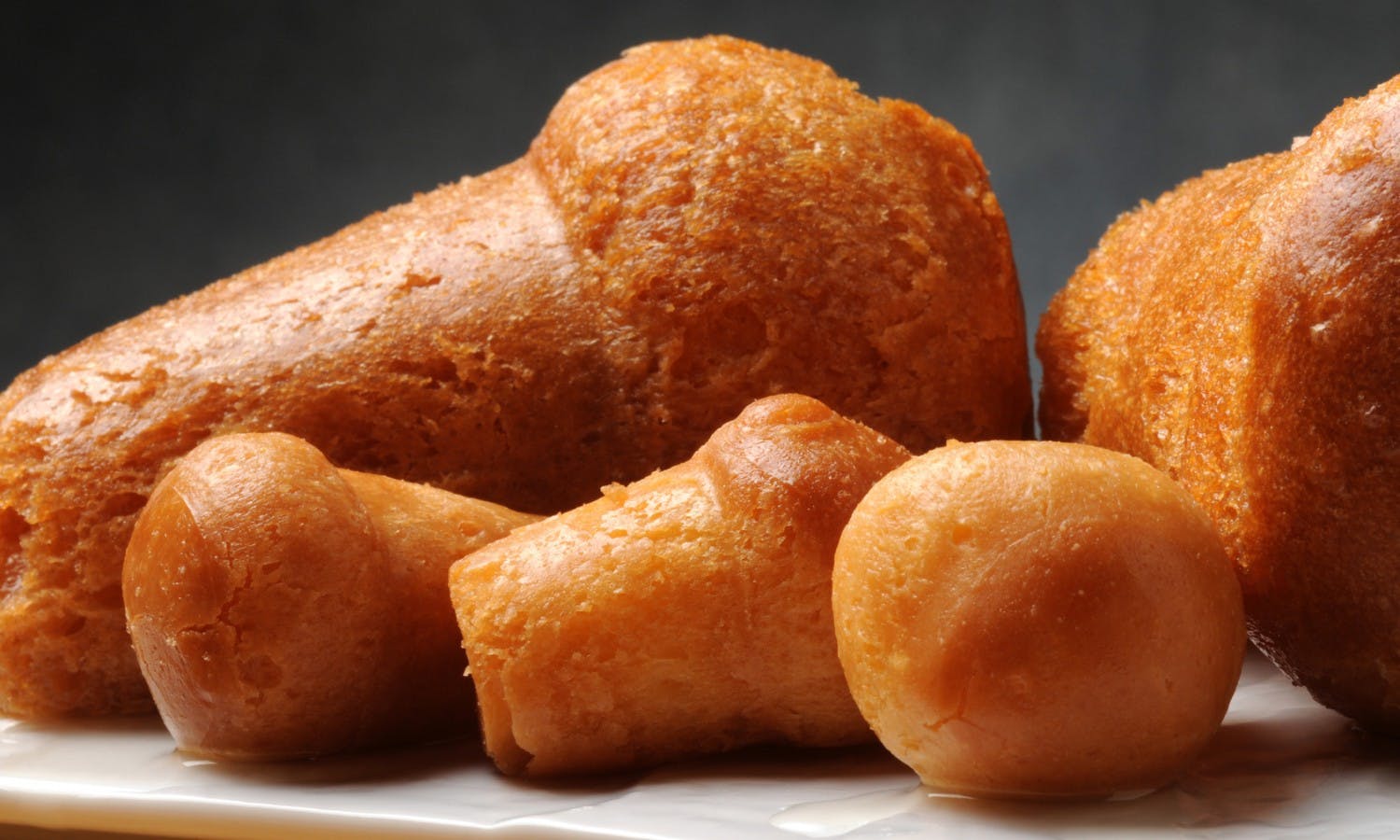 Local Pastries
Recommended:
Sfogliatelle at Pintauro (via Toledo) or at Pasticcerie Bellavia (via Onofrio Fragnito, via Giacomo Leopardi, Piazza Muzji Francesco)
Babà at Pasticcerie Scaturchio (Metro Dante, Piazza S. Domenico Maggiore)
Gelato from the Fantastia Gelati stores (via Francesco Cilea, via Toledo, Piazza Vanvitelli)
Where to drink or do the aperitivo
In the south, Italians dine later when the sun goes down and the temperatures cool. After a long day of sightseeing Naples or hiking Mount Vesuvius, nothing seems more enjoyable than an aperitivo out on a terrace or by the port while enjoying the fresh evening breeze. Walk down to the Castel dell'Ovo peninsula for a delicious seafood snack with a glass of local white wine while you enjoy the spectacular sunset over the ocean. Or maybe, after visiting the Castel San Elmo and the fascinating Certosa di San Martino, you'd rather try the up-and-coming Vomero neighborhood where trendy and young is the new fashion.
Alternatively, how about some local wine produced on the slopes of Mount Vesuvius? Lachryma Christi can be found in most bars and wine cellars in Campania, but we recommend doing the short hike up Mount Vesuvius to the top of the crater for a unique experience and a breathtaking view of the bay of Naples. Only after this will you fully appreciate a well-deserved glass of Lachryma Christi in the city center.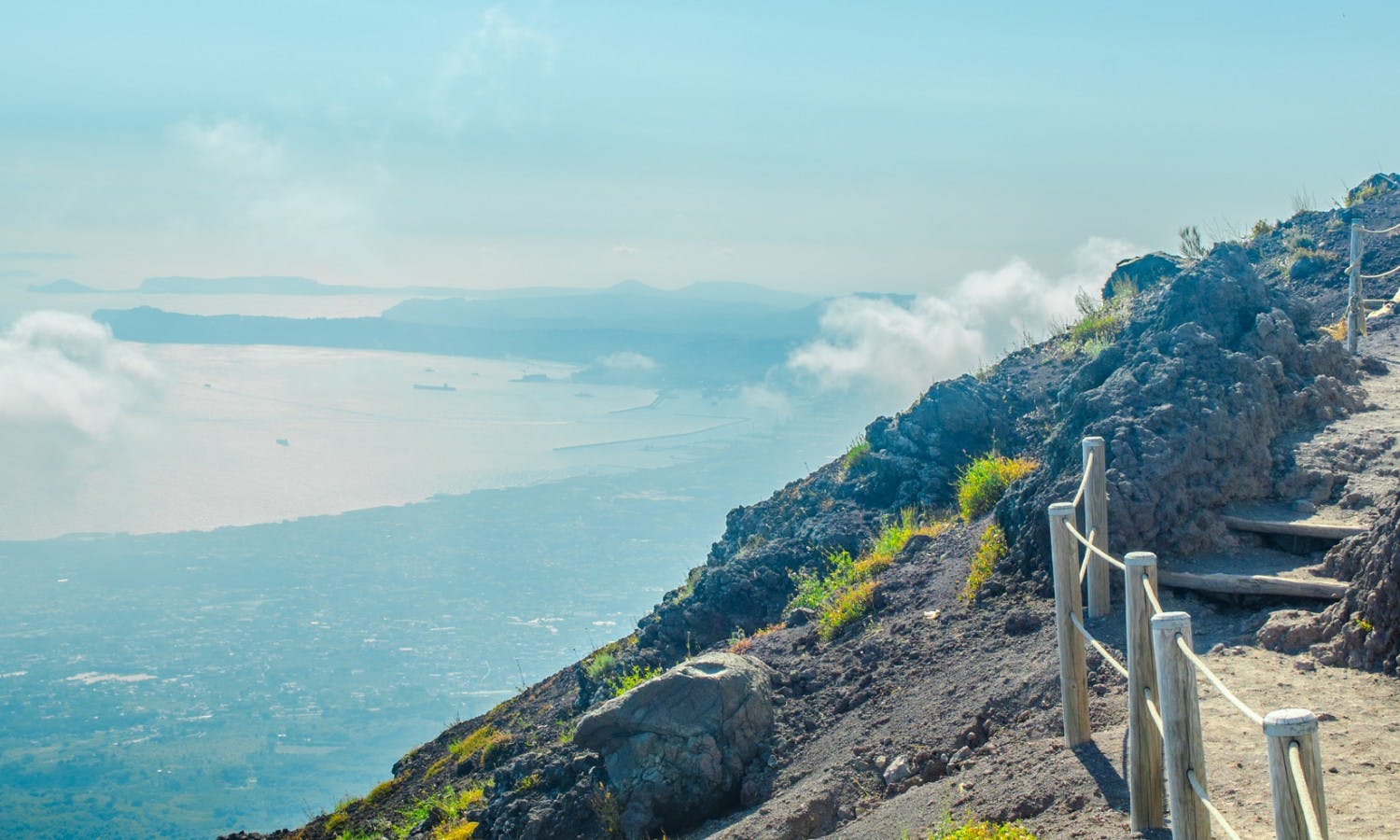 Lachryma Christi and Vesuvius
Recommended:
Vini e cucina (Metro Vanvitelli, via Enrico Alvino 50)
Ristorante/Bar Transatlantico (via Luculliana, 15 – Borgo marinara) Sophia Loren's watering hole
The best pizza and seafood
Whether you're a pizza amateur or an all-time connoisseur, you can choose to faithfully stick to the good ol' fashion pizza margherita the colors of the Italian flag, or try the typical pizza fritta, a deep-fried delicacy from the streets of Naples. Everywhere you go, your nostrils will pick-up smells of wood-fired ovens, cooking pizza and melting cheese. Here's our best picks to satisfy your nostrils, palate and growling stomach.
Recommended:
Pizzeria Lombardi (via Benedetto Croce 5) http://www.pizzerialombardi.it
Pizzeria Da Michele (via Cesare Sersale, 1) http://damichele.net
Pizzeria Sorbillo (via dei Tribunal, 32) http://www.sorbillo.it/fr/
Pizza fritta, Pizzeria Starita (Metro Materdei, via Materdei)
Seafood is also a very important aspect of Naples' food culture. The shrimps, calamari, mussels and shellfish are fresh, delicious, sourced locally and available in every street and around every corner. Do like the locals and have some seafood.

Seafood in Naples
Recommended:
Sea Food Passione di Sofi (via Toledo 265) http://www.passionedisofi.com
'A fenestella ‪calata Ponticello (in Marechiaro, Napoli)
Le sirene (Via Napoli, Pozzuoli)
Local specialties to try before you leave
Some products can only be found in Campania and are an absolute must-try, such as the creamy, pearly-white mozzarella provola or mozzarella di buffala, or the friarielli, halfway between broccoli and green cabbage. Bring home some taralli con pepe, some local salty biscuits with pepper and other spices, and have a slice of casatiello, a salty cake made with cheese and bacon bits (if you happen to be in Naples for Easter). Try some pasta and potatoes or pasta and beans alla napoletana, two typical recipes to keep you warm in the colder months. Oh, and finally, don't miss the delicious cono graffa, a sort of cone filled with chocolate cream and sugar.
We recommend:
cono graffa from Chalet Ciro
Pasta and potatoes, pasta and beens at Da Nennella (Metro Materdei)
Trattoria Caprese (Metro Vomero, Via Luca Giordano, 25) http://www.trattoriacaprese.it/locali/napoli/