From the Van Gogh Museum to where you can get the best 'brownies' in town, start planning your trip to this enthralling city!
Amsterdam is an enthralling city filled with cafes, museums, canals and bridges, but also has quite the edge with its Red Light District, "coffeeshops" and bustling bars Here are some of the best ways to discover the Dutch capital.
1) Get in touch with Dutch art and culture at Museumplein
Museumplein is a must when you visit Amsterdam to get in touch with a city's art, history and identity.  A museum dedicated to the world famous Dutch artist Vincent Van Gogh lets you admire 600 works, all influenced by his tragic personal story. You can find one of Vincent Van Gogh's famous self-portraits in the museum square's Rijksmuseum, which has a wide range of art, history and a book lover's paradise called the The Cuypers Library.  This astounding piece of carpentry was recently restored to its beautiful original state, stunned visitors are still welcome to stay and study in it too.  Don't forget to take a fun photograph or a #selfie next to the IAMSTERDAM sign too! And tag #Musement to so we can join in on the fun!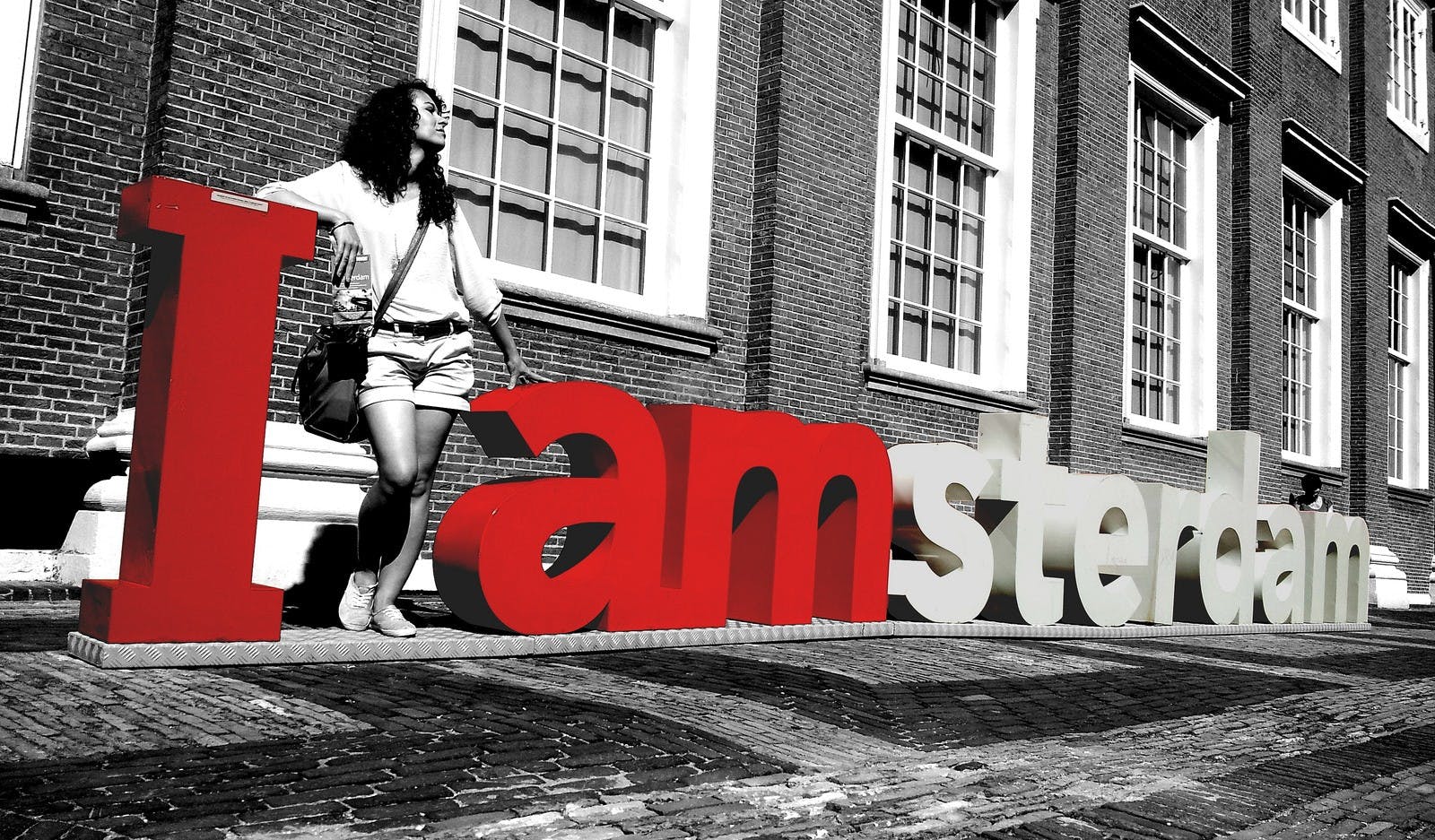 IAMSTERDAM near the Rijksmuseum, Amsterdam, Netherlands Photo credit: stommy326 via Visual hunt / CC BY-SA
2) Take a romantic evening canal cruise
If you happen to be travelling to Amsterdam with your significant other, well firstly… great city pick. To help you set the mood, let us suggest a relaxing evening boat cruise. It's the best way to see the city's many intricate canals and the city itself, giving you a lay of the land and better idea of where you would like to go the next day…or  you could even scope out new bars for forthcoming evening. Also, don't rule out an evening cruise to sail by the city's nighttime illuminations.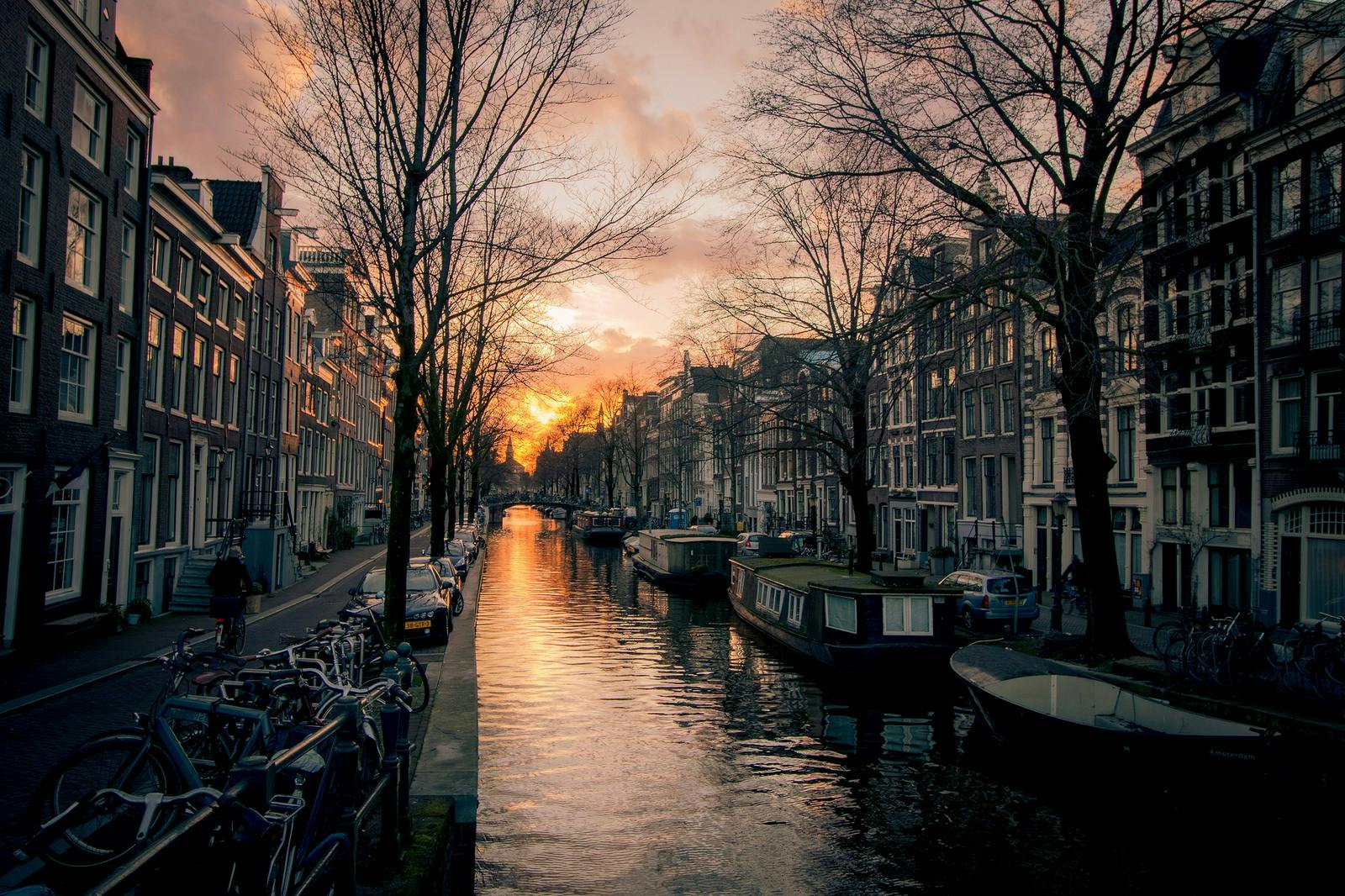 Sunset in Amsterdam, Photo credit: pauliefred via Visual Hunt / CC BY-SA
3) Try the local Food 
Eating is a necessary part of traveling and we have to say that tasting the food in Amsterdam is particularly fun! This incredibly multicultural city offers an assortment of exotic flavors, and the local eats are great too! For one, you must try Strupwafels, a sweet Dutch biscuit treat best served with tea. You can find them in most grocery stores, so be sure to pick some up for your friends back home, too. Dutch beer is also delicious, and in addiition to Heineken, there are several locales where you can sip Dutch craft beer.  Also, say yes please to the cheese! Some great Dutch cheeses to try are Gouda, Geitenkaas and Maasdammer.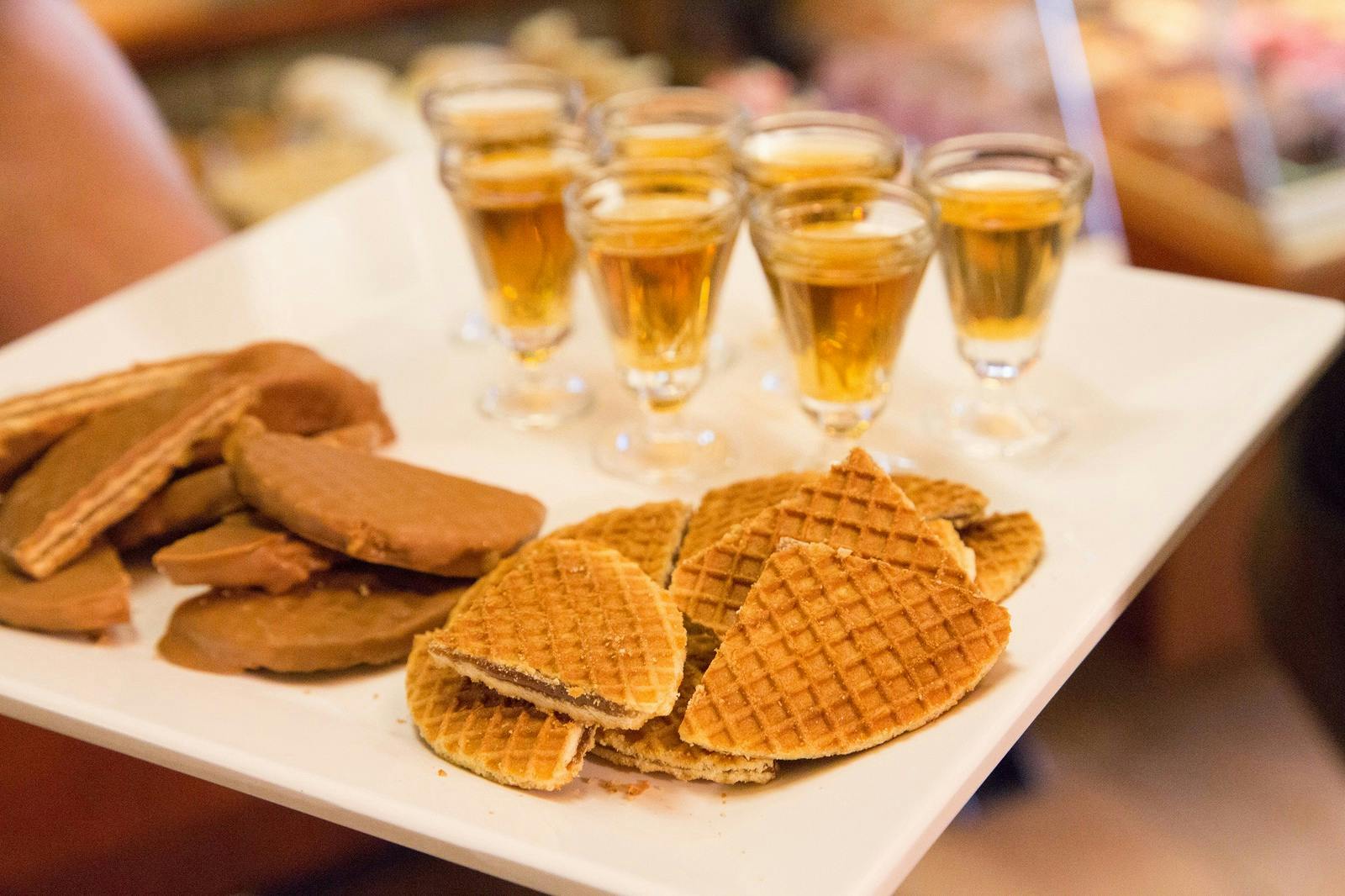 Van den Berg, Stroopwafels Tearoom, Gouda, Netherlands, Photo credit: Norio.NAKAYAMA via VisualHunt.com / CC BY-SA
4) Indulge in the liberal experiences of this vibrant city
Whether you are a veteran ganja smoker or you've never touched the stuff, there's no better city than Amsterdam to smoke a joint. There is quite a selection of types and flavors, so it's best to default to the experts and let them help you choose. There are many 'Coffeeshops' scattered throughout the city where you can smoke-up but one with a particularly mystical vibe is Abraxas Coffeeshop where you can sip delicious coffee and munch on brownies with a side of the green stuff. For an in-depth look at the city's cannibis culture, take the Ultimate Ganja Walking Tour.   Interestingly enough, Amsterdam is actually pretty strict about tobacco use in public places, so feel free to smoke the 'local herb' but be careful where you light up a cigarette! De Wallen, also known as The Red Light District in Amsterdam, is well known for its freer sexual liberties, however if you are just curious about the area, go on a tour and learn about the history. There are also tons of sex shops, peep shows and a sex museum that could spark your interest.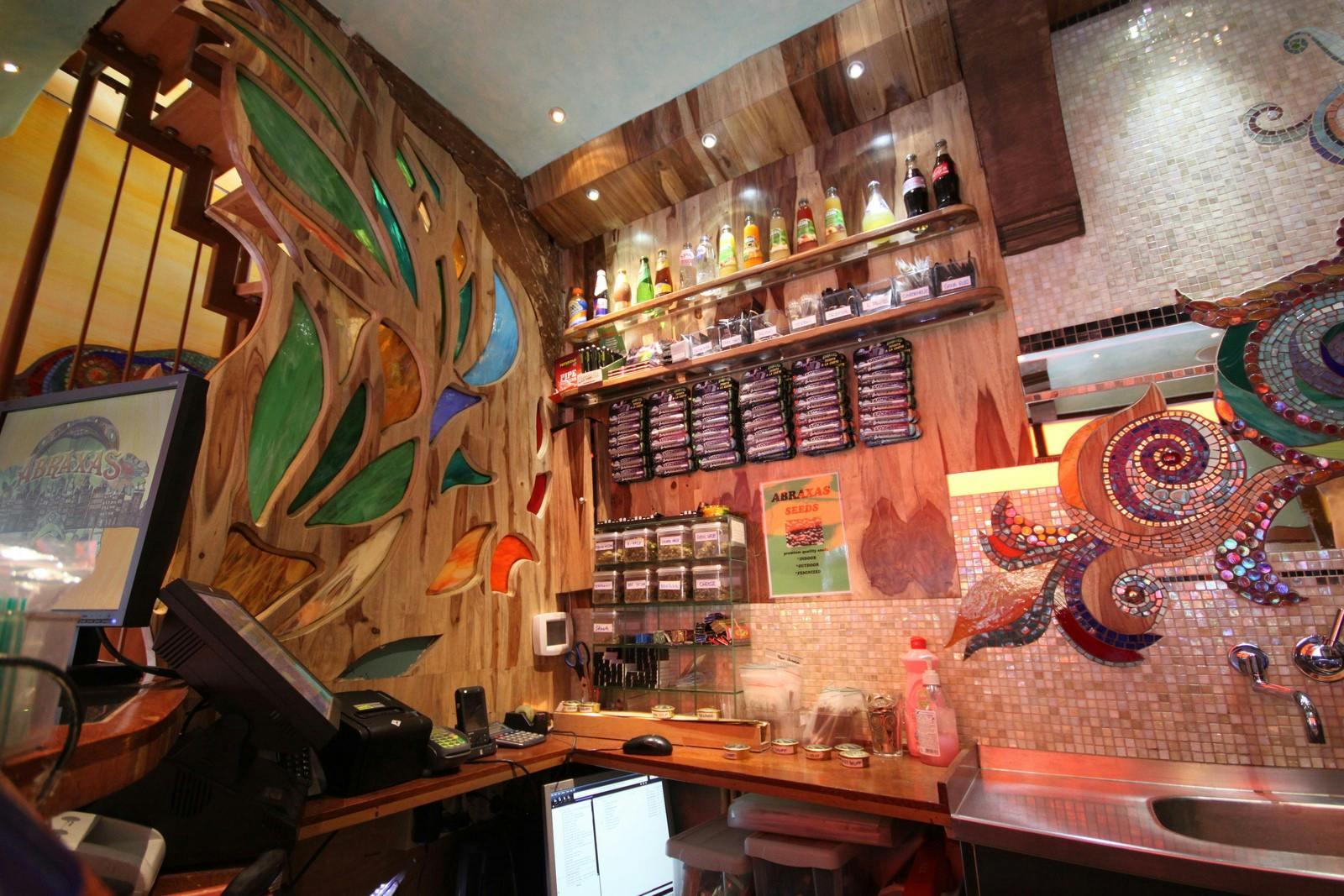 Abraxas Coffeeshop, Amsterdam, Photo credit: [Pierrot²] via Visual Hunt / CC BY-SA
5) Uncover Amsterdam's eerie side
Like all ancient cities, Amsterdam has a dark side to its history but fortunately from the comfort the modern era, we love to celebrate fear, and horror has become a pastime of sorts. If you love to be scared, check out the Amsterdam Dungeon where you can learn all about brutal medieval torture techniques, the horrible effects of The Great Plague and ghost stories about the city's unsettled souls. Then lighten things up by taking selfies with some of your favorite Stars like George Clooney and Beyoncé at Madame Tussauds wax museum.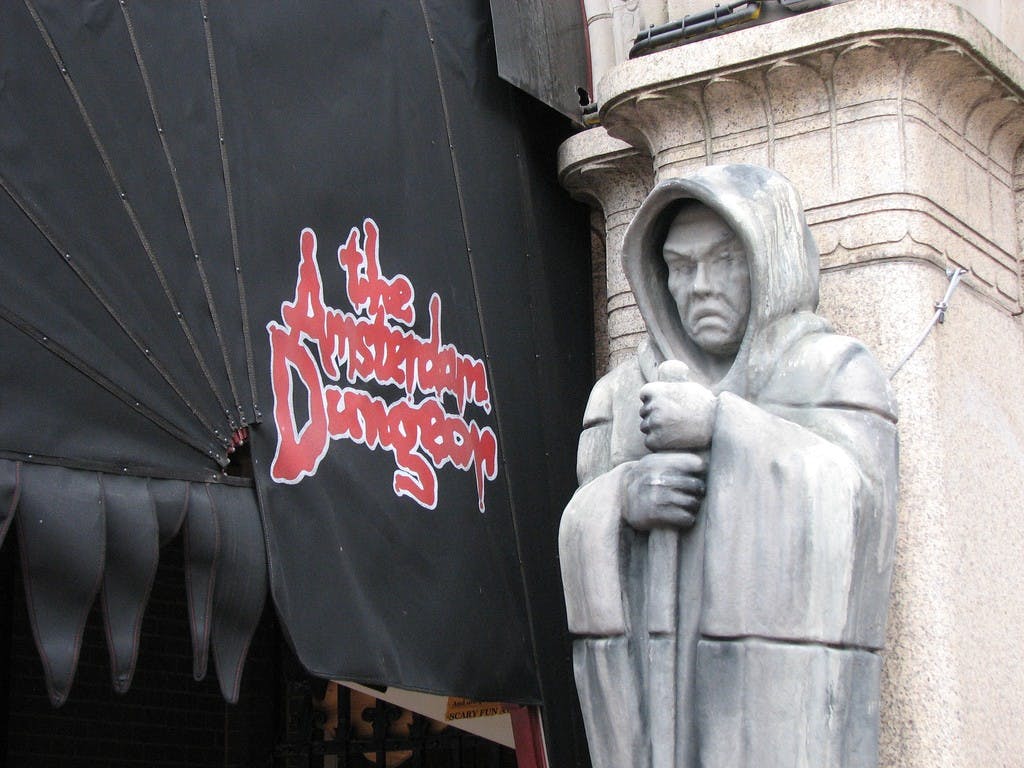 The Amsterdam Dungeon, Photo credit: Szilveszter Farkas via VisualHunt / CC BY-SA
6) Finally, discover beautiful Holland!
From idyllic farms to charming windmills to flower fields as far as the eye can see, Amsterdam's surrounding landscapes are breathtaking. Take a day away from the busy city and embrace the peace and solitude of the Dutch countryside. Enjoy some lunch and travel Dutch style…on a bike of course!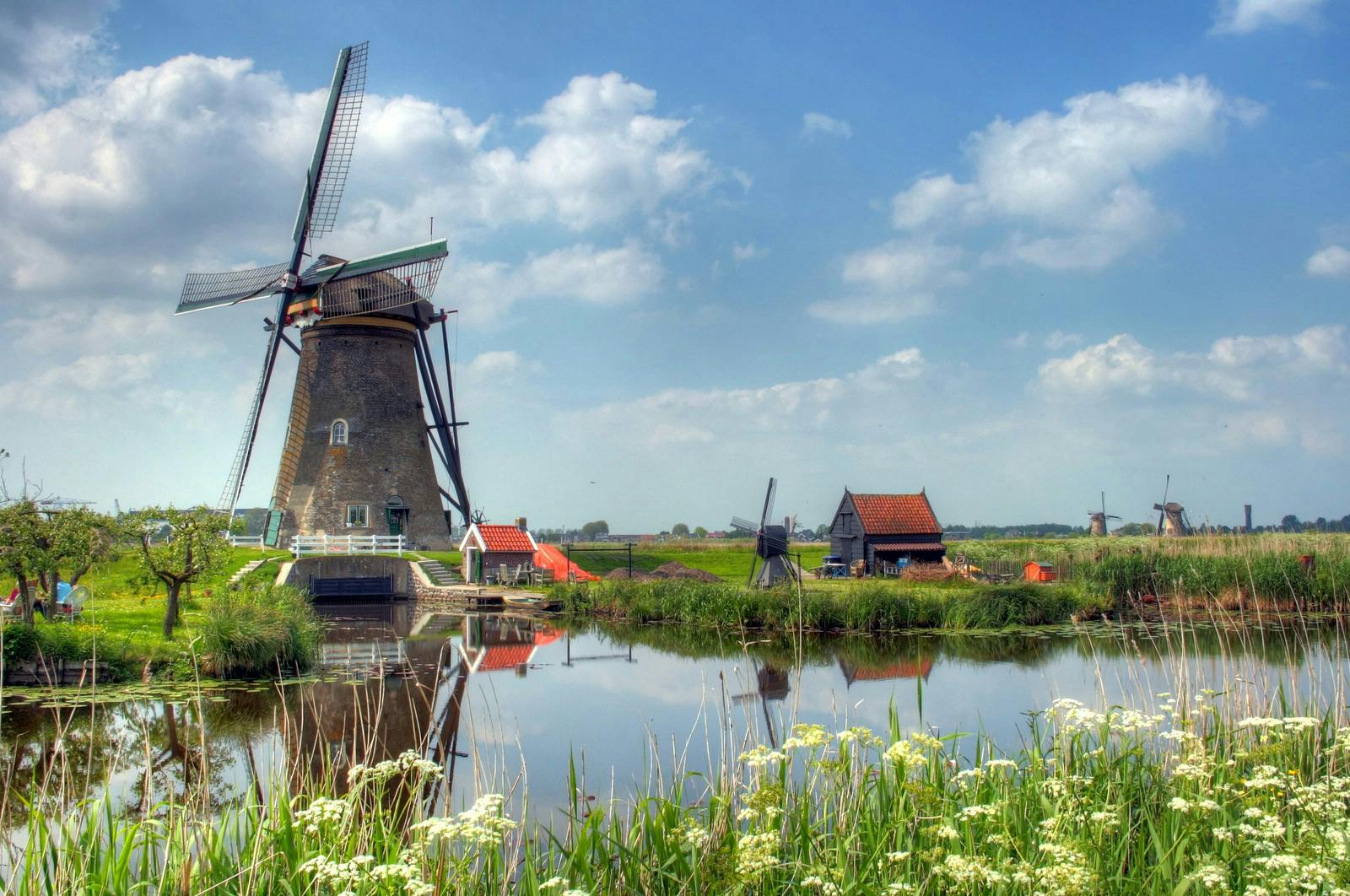 Windmill in the Holland Countryside, Photo credit: John-Morgan via VisualHunt / CC BY