Our local writer shares where to find some of the best eats in the German capital.
Berlin's best eats aren't all fine dining. Like most cosmopolitan cities, Berlin offers a plateful of diverse options. There are of course kebabs and falafel, a result of post World War II immigration, as well as the quintessential Berliner Currywurst along with other traditional German fare. However a big city like Berlin would be incomplete without some solid Asian cuisine.  Berliners love a good Vietnamese shack as much as New Yorkers love a good Chinese restaurant. And  dietary restrictions won't prevent you from finding delicious eats. In fact, Berlin also boasts an extensive selection of vegan restaurants!
In no particular order, here are some of the restaurants I have enjoyed the most since I moved to Berlin, ranging from casual to special occasion and everything in between.
Neni Berlin
Neighboring the popular Monkey Bar and part of Bikini Berlin, Neni Berlin boasts a delicious menu that brings together Persian, Moroccan, Spanish and Israeli influences. You won't find anything that's not to your liking, and the minced lamb hummus is arguably one of the best dishes I have tasted in Berlin to date! (Budapester Straße 40, 25hours Hotel Bikini Berlin, website) photo: stephanlemke.com for 25hours Hotels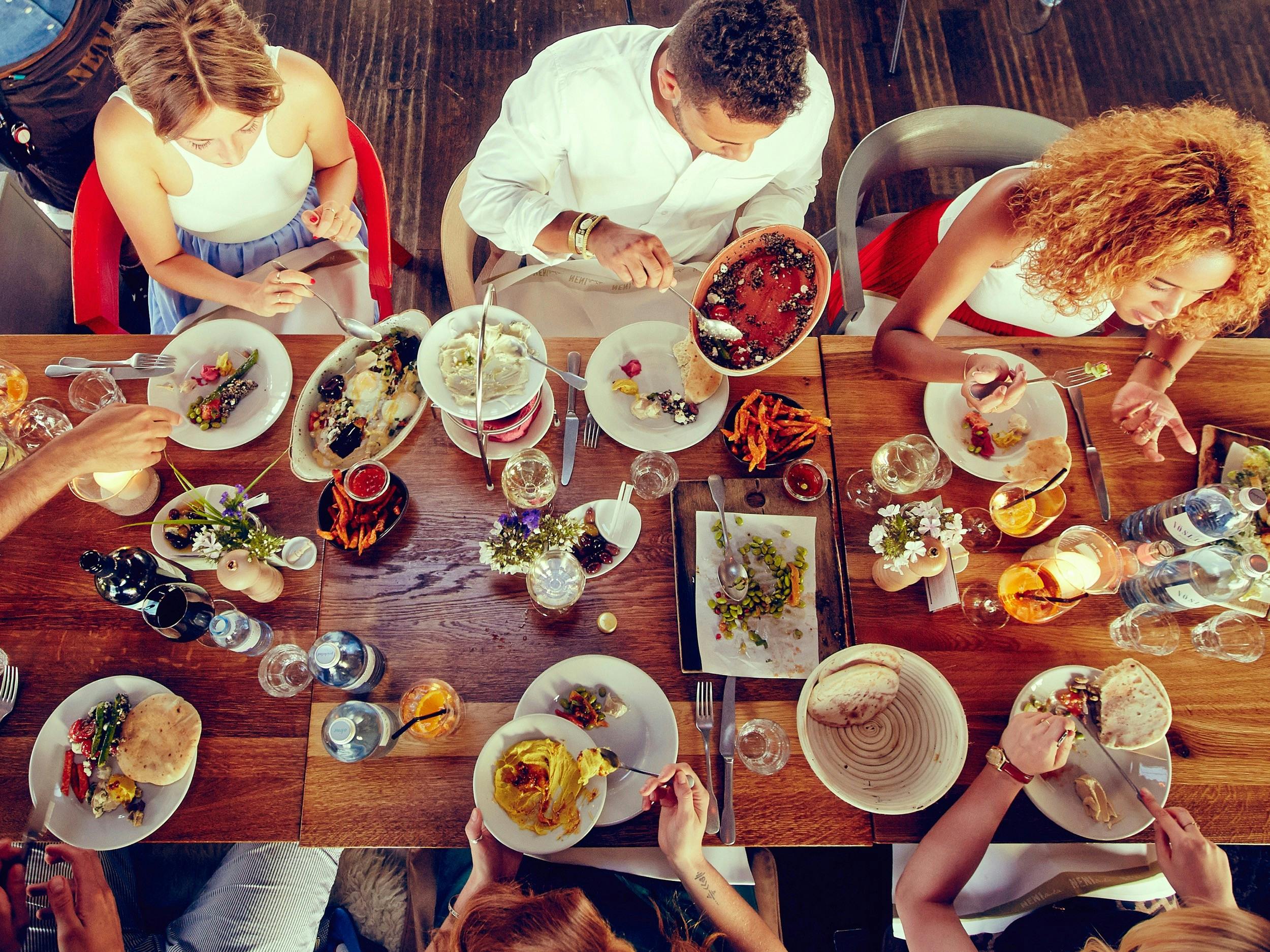 NENI Berlin
Katz Orange 
At this contemporary restaurant, chef Robert Kettner creates decadence out of simplicity with a focus on seasonality!  Best way to eat here is the Family Feast option, the chef's selection of courses for four and more people. They also have a top wine and cocktail selection. (Bergstraße 22, website)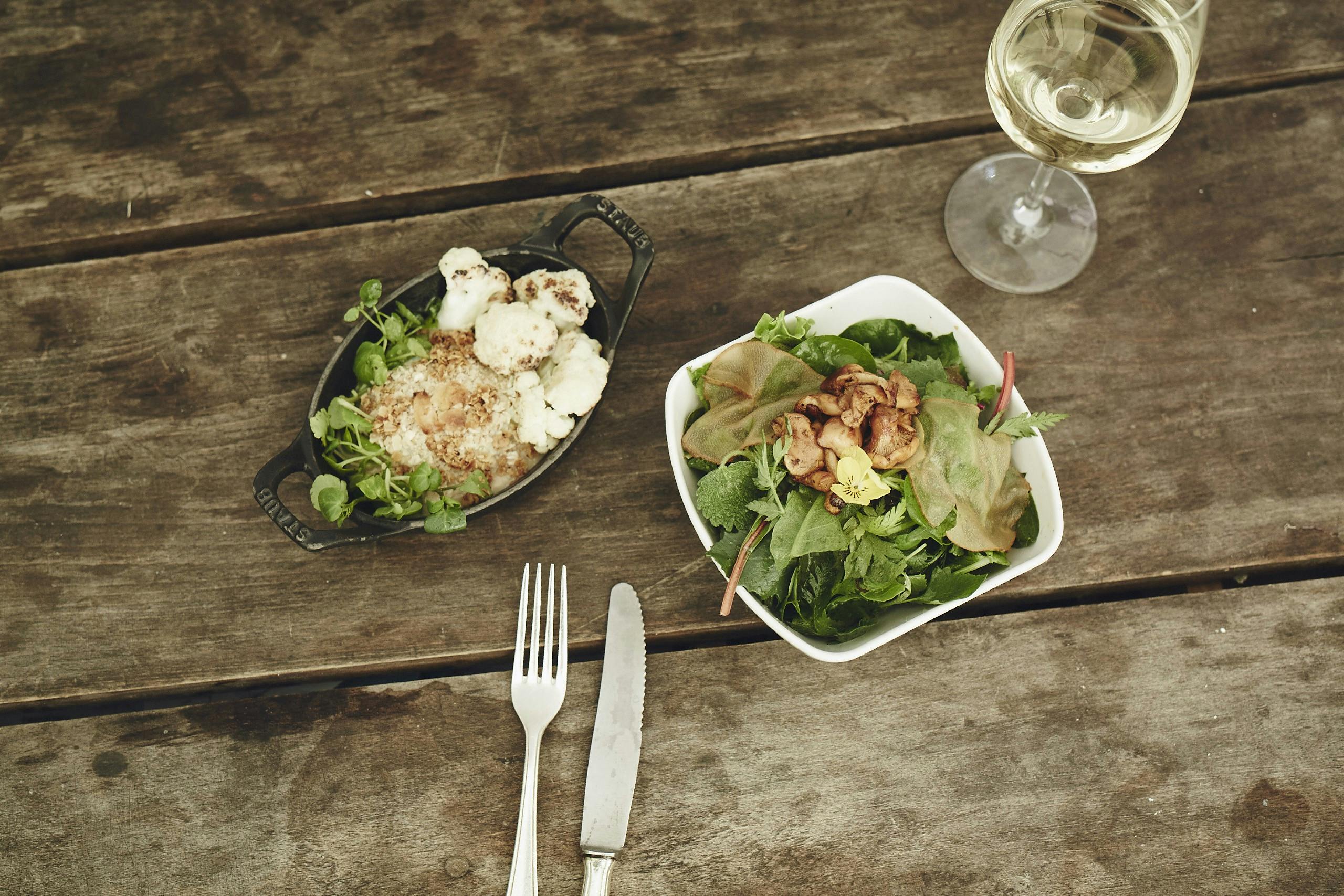 Katz Orange, photo: John Brömstrup
Umami  
Almost everyone I know in Berlin has recommend this Vietnamese restaurant to me, and it definitely lives up to its reputation, serving delicious food and letting guests enjoy themselves in friendly, laid back environs. (Bergmannstraße 97, Knaackstraße 16; website)
Yumcha Heroes 
My favorite items at this tasty westernized Chinese restaurant are the cucumber plate and black beef dumplings. (Weinbergsweg 8; website)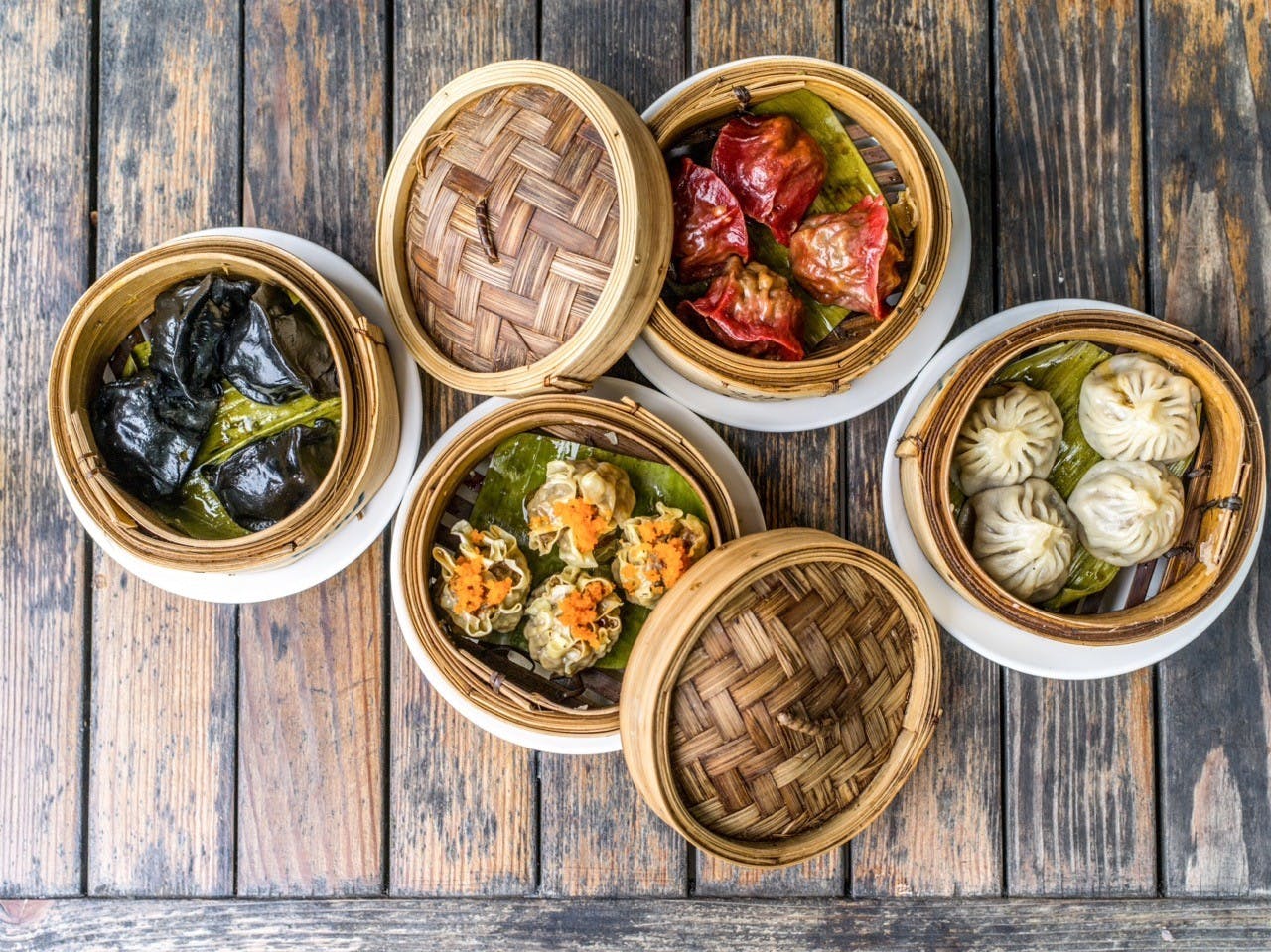 Yumcha Heroes
Clarchens Ballhous
Located in the middle of the gallery district, Clarchens Ballhous is one of the most enjoyable warm weather venues. As you may have already guessed from its name, music and dance are its specialty, as is some typical German nosh.  Super fun, especially if you're looking for a reprieve from Berlin's nightlife! (Auguststrasse 24, website)
Aiko 
A Berlin mainstay for more than a decade! Quality sushi and teppanyaki, excellent cocktails and a convivial atmosphere await you at this Japanese restaurant. The menu changes daily. Aiko is cash only; no credit cards. (Brunnenstraße 193; website)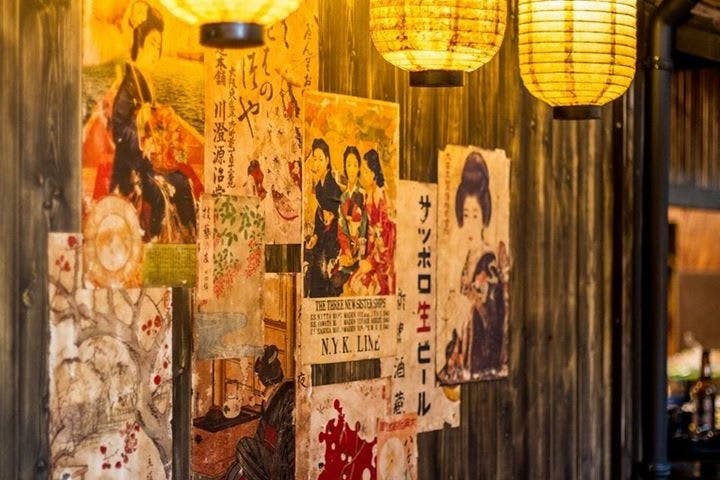 Aiko
Santa Maria 
Every Mexican person in Berlin (myself included) raves about this Mexican restaurant They have an appetizing selection of dishes, and I usually go there for their chilaquiles. (Oranienstraße 170, website)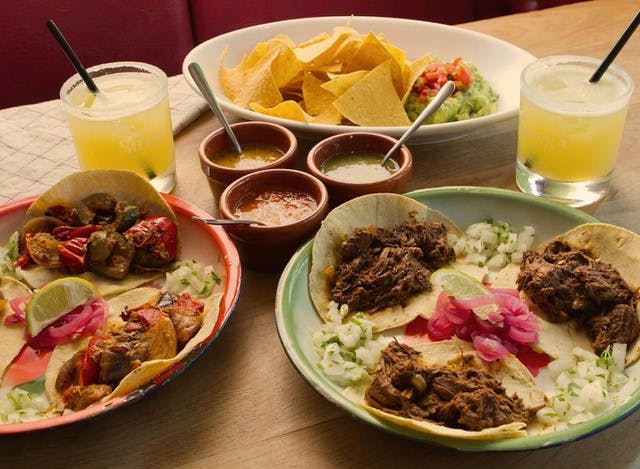 Santa Maria
Dudu 
I have had some of the most decadent sushi platters I've ever tasted at this Asian fusion restaurant. Go with a group of friends so you can select a number of rolls and dumplings to share and get a taste of everything! They have a range of Japanese and Vietnamese dishes. (Torstraße 134; website)
Sipindler  
Most of the dishes at this contemporary European restaurant are crowd-pleasers. They don't have anything too complicated on the menu, but they always put forth good food. They have a gorgeous patio where you can enjoy your meal during summer! (Paul-Lincke-Ufer 42/43, website)
Brauhaus Lemke- German
Brauhaus Lemke is a fun spot for typical German food and spirits…they even have their own beers! (Dircksenstraße 143, website)
Casual, luscious eats:
Imrem
If you're a meat eater in search of a kebab, then Imrem is the place for you! The lamb kebabs are cooked to perfection! (Karl-Marx-Straße 75)
AZZAM- Lebanese/ Syrian
Not only does Azzam offer outstanding kebabs, but they also have delicious mixed platters of Syrian and Lebanese specialties. The portions are extremely generous…a two-person platter is more than enough for four people. The best part is that the dishes are prepared right front of you! (Sonnenallee 54, 12045 Berlin)
Markthalle Neun
This is Berlin's top street food market! Occurring every Thursday from 5pm to 10pm, you'll find all kinds of goodies here, from sausages to pretzels to cheese and more. (Eisenbahnstraße 42/43, website)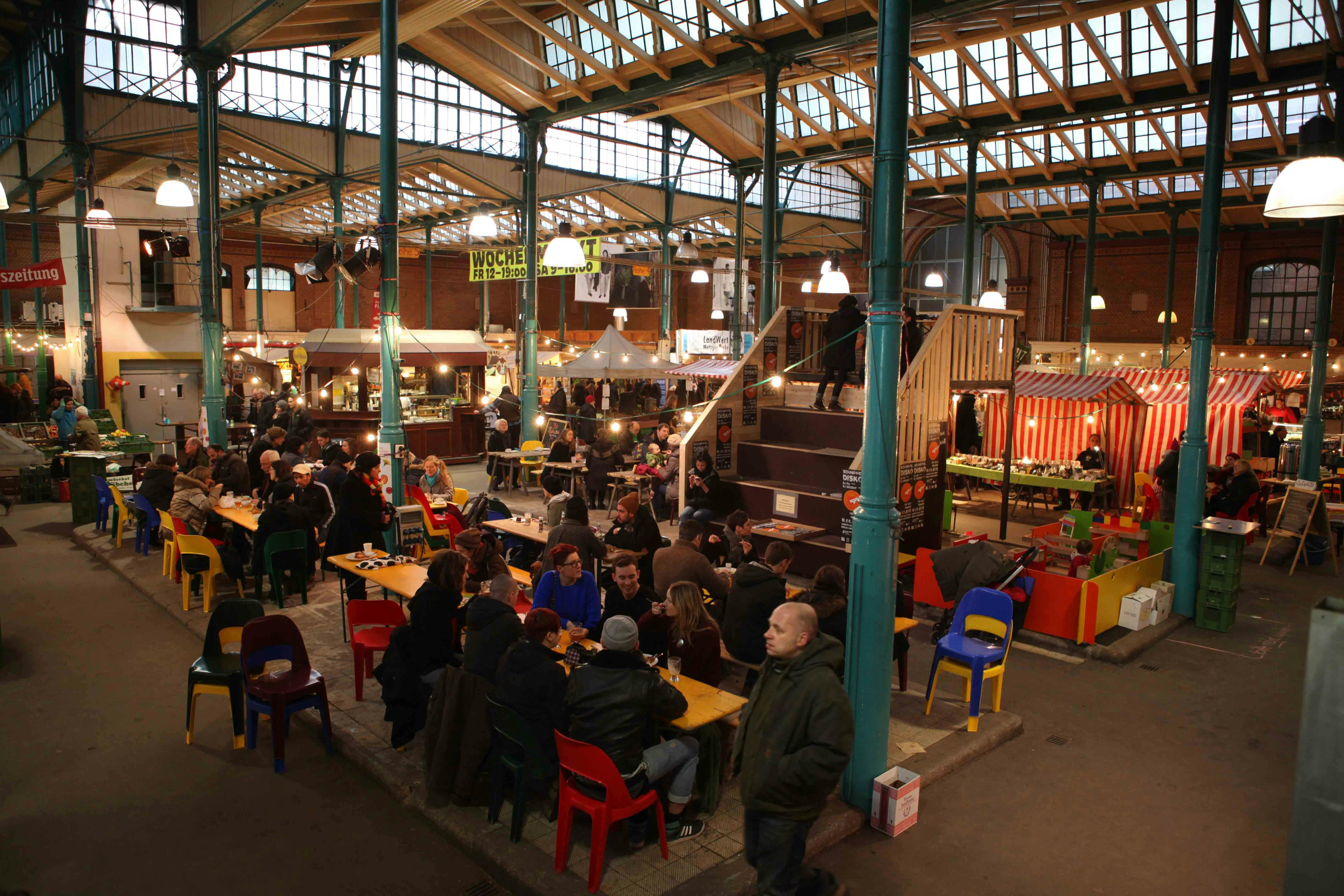 Markthalle Neun
Let it be – Vegan creperie, Burger & Bar
The small kitchen means there might be a bit of a wait, but it's worth it. The playful, casual vibe translates perfectly into the menu. (Treptower Str. 90, website)
TA Cabrón – Mexican
I was surprised when I first moved to Berlin to find such a vast selection of restaurants, and TA Cabrón is one of my most favorite for Mexican. This little shack is great for tacos and a Michelada! (Skalitzer Str. 60)