Winter is coming, which means many cold weather activity lovers are pulling their ski boots, ice skates and snow shoes out of storage while others are hoping that their kayaks, boats and bikes are in good enough condition to withstand the forthcoming season. Yes, you read that correctly. Musement takes a look at five unusual winter activities.
With winter just around the corner, adventure seekers are getting ready to hit the slopes or glide across a frozen body water. However, some will be doing so in ways more unconventional than others. Here are five unusual winter activities.
Skijoring
This cold weather sport involves one set of typical winter activity equipment: cross country skis. However, instead of using their ski smarts to navigate the powdery terrain, the "skiers" arepulled by a dog or a horse. Skijoring's origins are unclear but the first professional races were held in Scandinavia and the sport is believed to date back thousands of years. World championships take place in Canada, Sweden and Norway, and it is also popular all over the world, particularly in Russia. Participants sport a skijoring belt that ties around the waist; leg loops usually help keep it in place, though a mountain climbing harness will also suffice.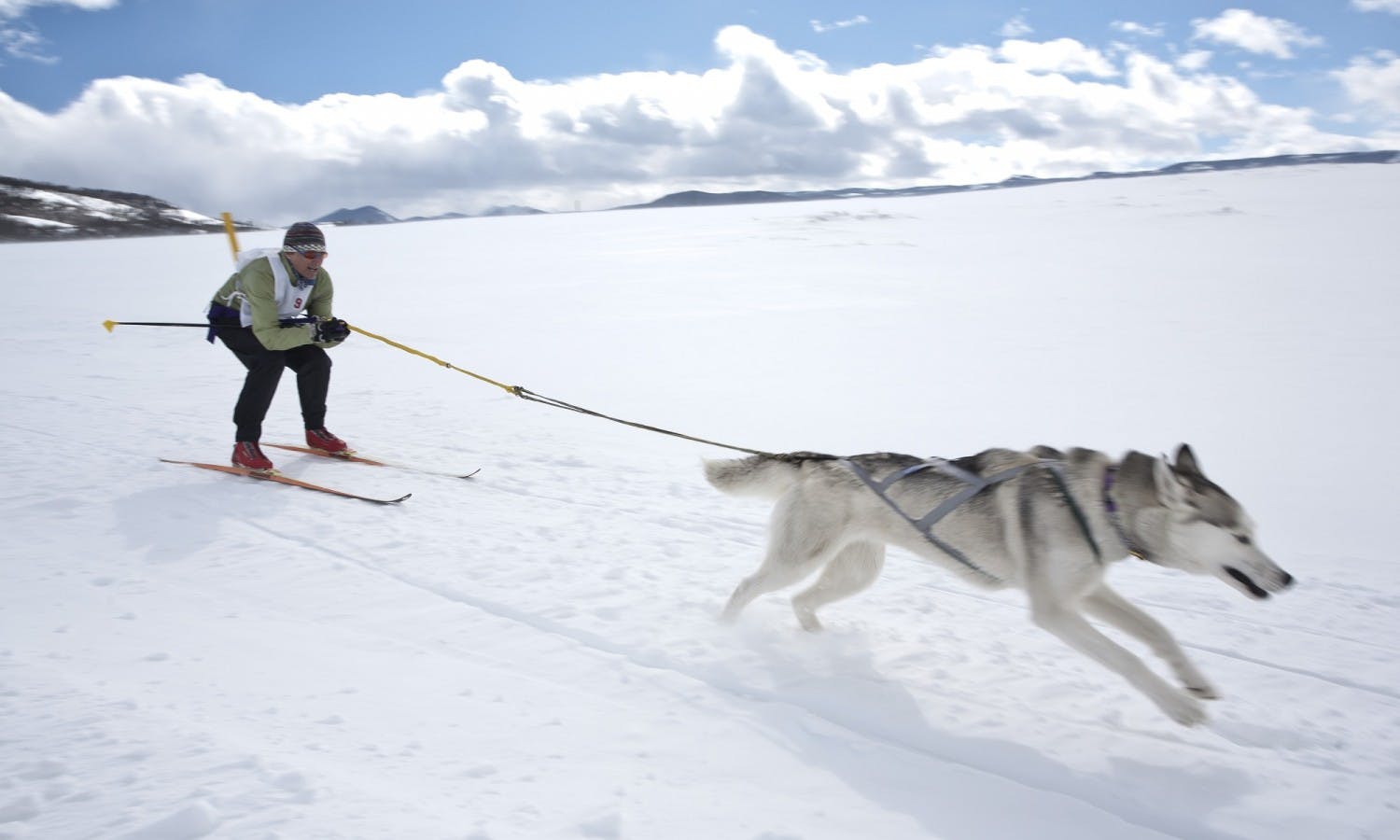 Skijoring, photo: PhotoBobil
Ice sailing
With a moniker as oxymoronic as Hell's Angels, you might not believe such an activity as ice sailing could possibly exist. But it does! An ice boat bears a strong resemblance to a sailboat except for at its bottom, which is outfitted with skis or skate-like runners to glide over the ice. The sport, which dates back to the 19th century, has European origins and has been practiced atop many a frozen waterway including Lake Baikal in Russia,  Lake Võrtsjärv in Estonia, Cedar Lake in Canada, Lake Balaton in Hungary and more.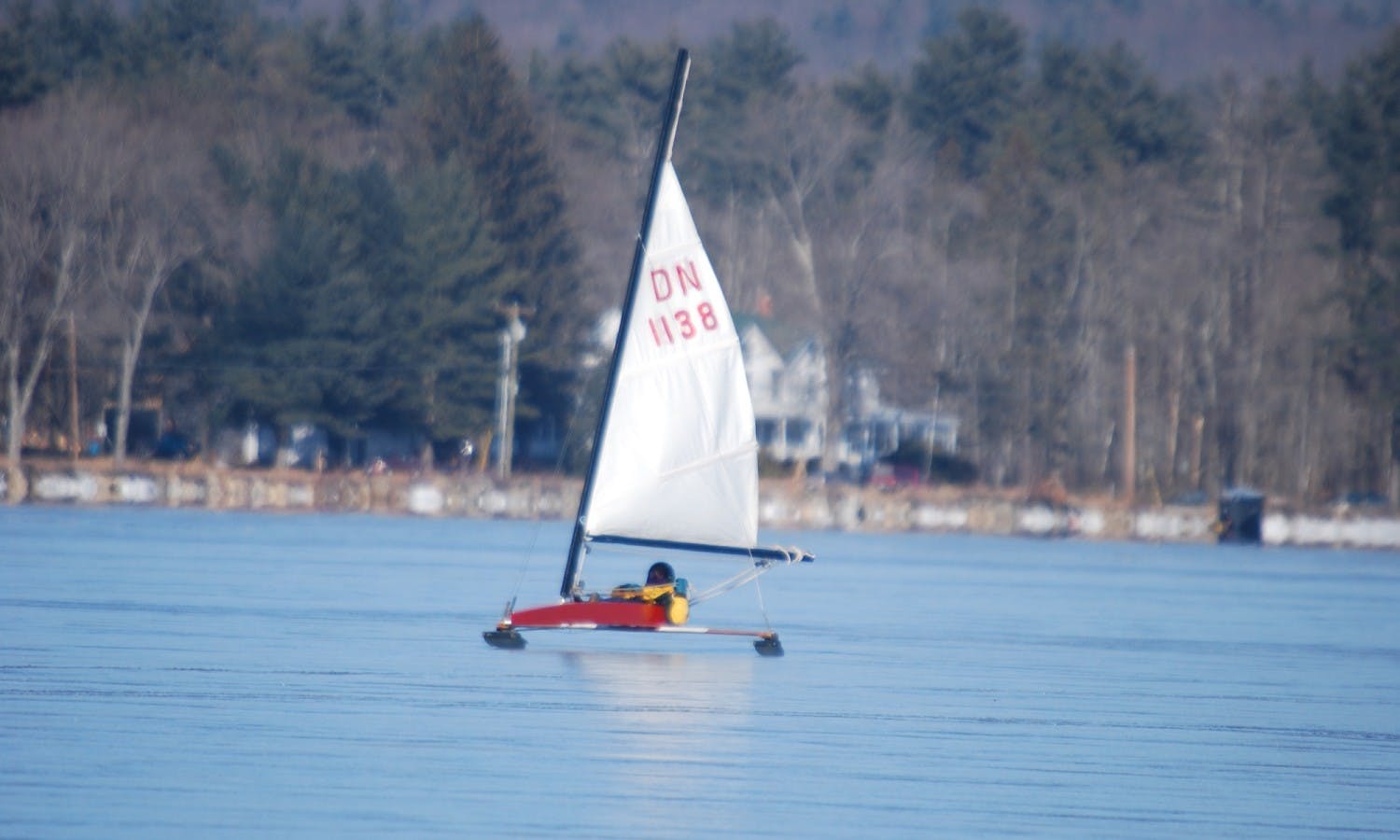 Ice sailing, photo: Carter Brown
Snow Kayaking
Another activity with an oxymoronic ring that is indeed exactly what it sounds like, snow kayaking is certainly not for the faint-hearted. Typical kayaks designed for whitewater rafting and other water sports are used for snow kayaking. Participants maneuver their way down snowy slopes with a paddle in tow. Snow kayaking only became popular over the last 15 years or so, and although it doesn't trace back as far as some of the others, it seems to have the potential to start a legacy of its own.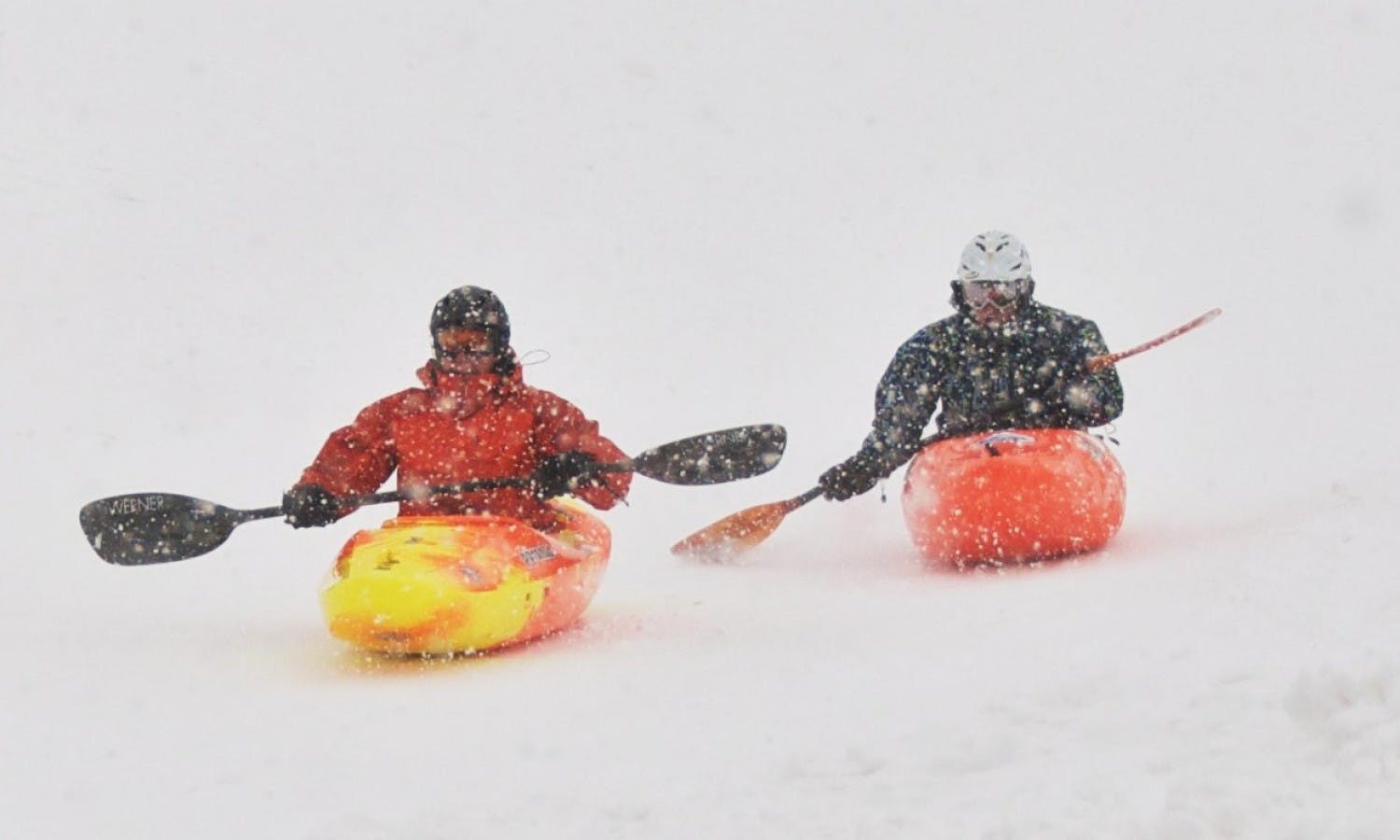 Snow kayaking, photo:Malo
Snow biking
It's one thing to be one of those bikers who will brave the rain, snow, sleet and hail to get to work in one piece, but it's quite another thing to brave the elements on mountain trails. Also, known as "fat biking", snow biking entails taking on the trails atop a bike with a four-to-five inch wide tire to help prevent you from slipping and sliding. The bike is also outfitted with disc breaks, which are apparently well suited to winter conditions.  You can find practitioners of this sport, which has picked up over recent years, all over the word, from the Colorado Rockies to the Swiss Alps and just about everywhere in between. In fact, some people have also taken to using their fat bikes all year long.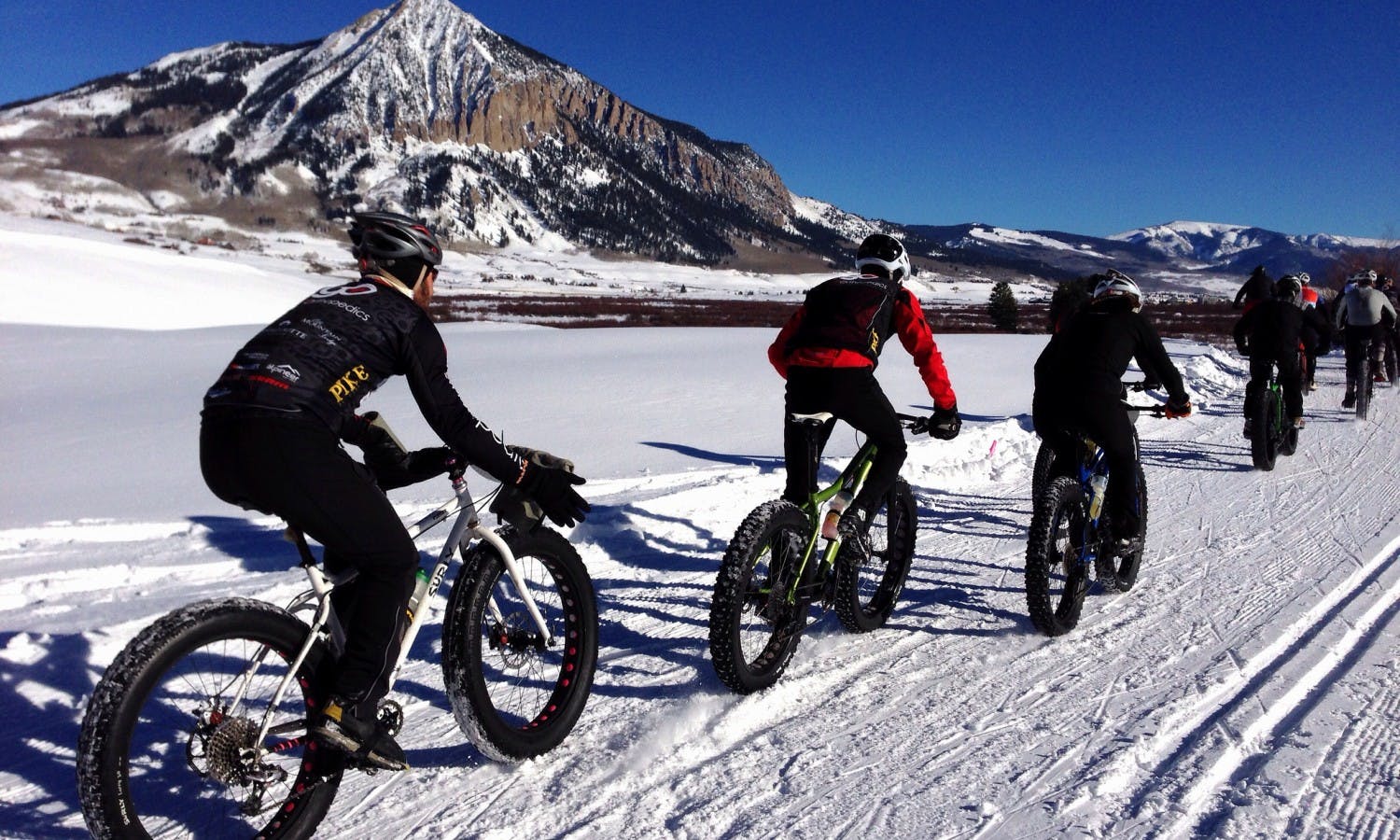 Fat tire biking, photo: TrailSource.com
Polar Bear Plunge
Sure you might have heard about the people who, during their summer holidays, suit up to swim with the sharks – sometimes in a cage, sometimes not. Well once winter arrives, ther are those who suit up for a little something called a Polar Bear Plunge. Though it doesn't actually entail literally swimming with polar bears, a super strong tolerance for the cold is required. And if you factor in the probability of hypothermia, the risk level comes close to that of actually swimming with polar bears. The figurative polar bears are the individuals who get together and swim in the ocean during ice-cold temperatures. Many times, their meets are big public spectacles that uphold holiday traditions such as the New Year's Day swims at Scheveningen in the Netherlands and Coney Island in New York City. Other times, people participate for the sake of a charitable organization.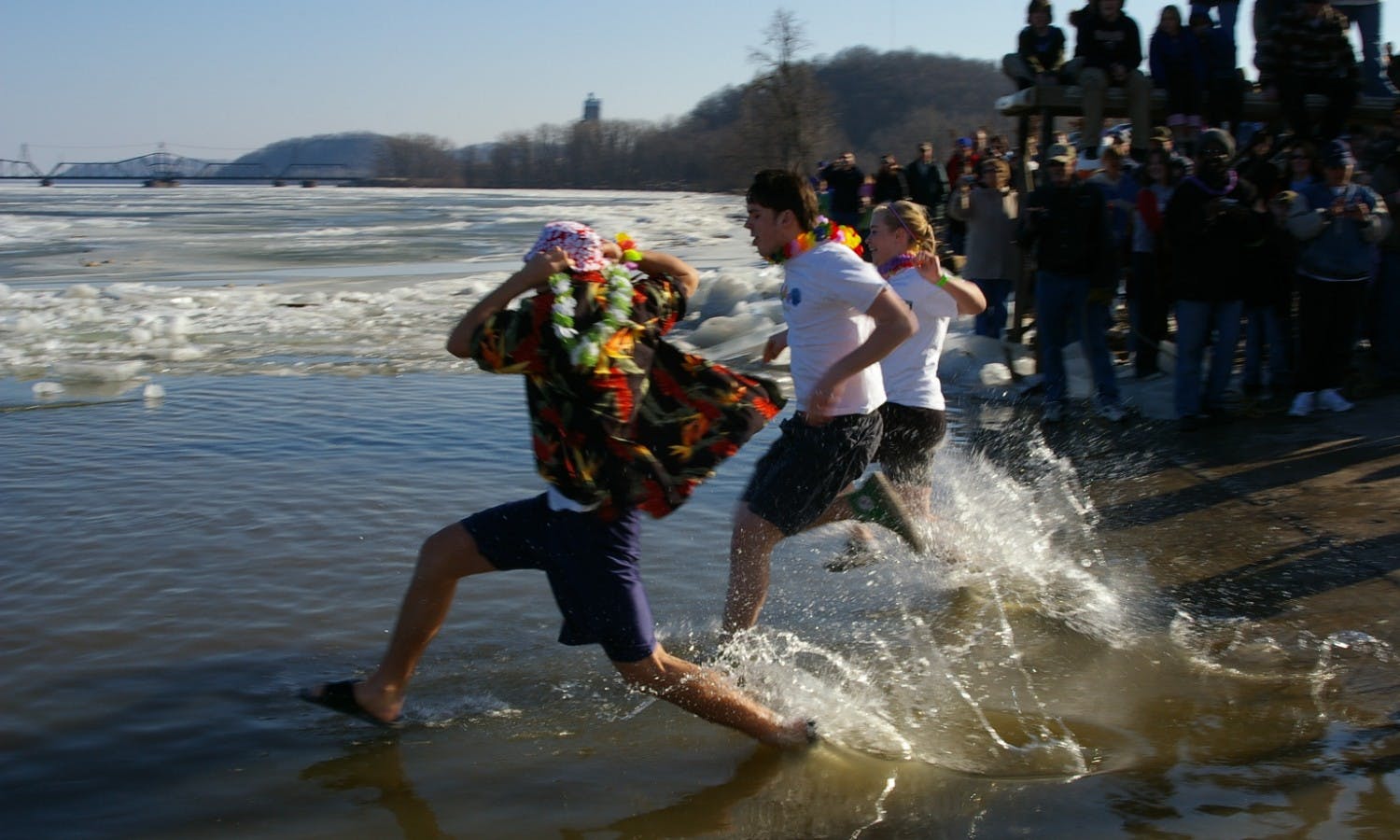 Polar bear plungers, photo: Eagle102.net